Top 10 US Cities with Best Parks


VanLines Inc
Secure Storage
Easy Booking Process
Fully Trained Employees
GET A QUOTE

Colonial Van Lines
Storage Services
Long-Distance Moves
Corporate Relocations
GET A QUOTE

Moving APT
Available Nationwide
Award-Winning Movers
Extensive Vetting Process
GET A QUOTE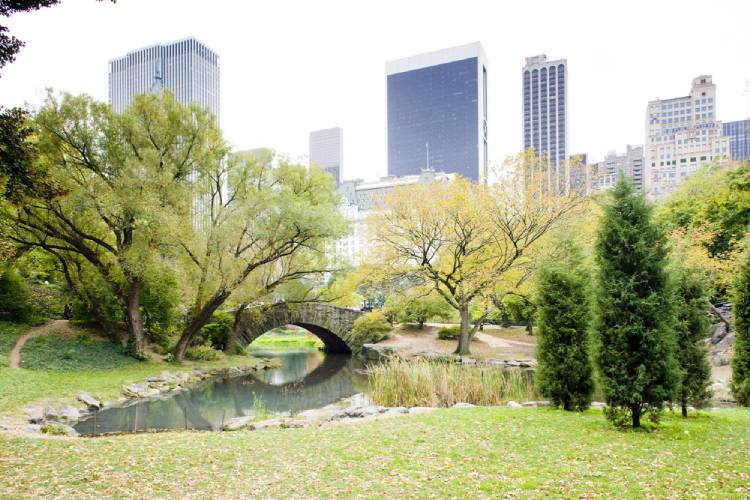 The grass metaphorically and literally could be greener if cities could think more about incorporating park systems to serve the recreational needs of residents. Having open green spaces can make a huge difference to the spirit of a weary city dweller, and strengthen communities as well.
Parks and even something as simple as trees by the sidewalk can make a neighborhood more aesthetically appealing to move into. Fortunately, few cities in the US have started to recognize the benefits that green spaces bring for the well-being of people. So keep on reading to learn more about the ones that embrace their green spaces with our list of the top US cities with best parks!
Why Do These Cities Have The Best Parks?
Most of these cities have a few common traits which are possibly the reason why they get to be on this list. Below is a short understanding of why these cities get recognition by The Trust for Public Land (an organization dedicated to park development) for having the best parks:
These cities are extremely bicycle friendly and transit is not car-oriented.
The city is receiving funds for the maintenance and development of the parks.
Most of the parks have enough amenities such as restrooms, basketball hoops, and spray pads.
There's a good concentration of parks that makes it possible to find one easily within 10 minutes of walking.
10 Best Cities In The US With Quality Parks
1. Washington D.C
Being the capital city, it remains one of the most desirable places to occupy in the US with a good dose of greenery. Believe us, you'd rarely have to walk or drive too far before spotting a well-maintained park. We say this with confidence because the city has nearly 7,800 acres of land that falls under green park spaces.
Washington D.C. also ticks off most of the boxes when it comes to being sustainable in practice. It was the first city to pass the Green Building Act of 2006 which demands that non-residential buildings possess a certificate to prove they follow all the sustainable practices laid down by the act. The huge bike-share network and canopy of trees taking shelter in the bustling city are other factors contributing to keeping D.C. environment-friendly.
Other Perks Of Living Here – It is a signature city to call home with ample opportunities in terms of jobs and having financial security.
Noteworthy Parks – Rock Creek, Theodore Roosevelt Island, Georgetown Waterfront, and Meridian Hill Park.
2. Minneapolis, Minnesota
The city of Minneapolis has no shortage of urban green spaces like parks and lakeside gardens. The countless lakes present here also do the job of encouraging residents to cycle, canoe, kayak, or go on a picnic to enjoy the outdoors. In fact, Minneapolis has even grown to have its own lake culture that glorifies recreation as much as working. Now isn't that an ideology that most cities should aim towards achieving? Fortunately, Minneapolis is already there.
Minnesotans love the green spaces they have and they also follow several green practices to maintain the air quality. The city's current US AQI (air quality index) is 40, which is pretty satisfactory. The higher the AQI, the worse the conditions are, and anything below 50 is usually acceptable today.
Other Perks Of Living Here – By moving to Minnesota, you'll be part of a vibrant metropolis with all the modern conveniences like a light rail, protected bike lanes, and a job market with great potential.
Noteworthy Parks – Chain of Lakes, Lake Harriet, Bde Maka Ska, and Minneapolis Sculpture Garden.
Also See: Minnesota DMV Change of Address
3. Arlington, Virginia
The city of Arlington takes second place on the list of '2021 Best Cities To Live In America' curated by Niche, a notable website. The fact that it made it to the top in the whole nation speaks volumes about what this city can possibly offer in addition to the greenery. Beautiful parks and the serenely flowing Potomac River add to the personality of this urban space and are like a complimentary bonus for residents living here.
It also proves that giving importance to making parks accessible and creating opportunities for recreation ultimately are the marks of a top-tier city in the US. It's safe to assume that the parks and green pockets certainly play a big role in Arlington being one of the top cities people wish to call home in the nation. All in all, it's worth considering this city for all it can provide besides the dozens of parks.
Other Perks Of Living Here – The Baltimore-Washington metropolitan area is situated in close proximity to Arlington. The location lets you have your foot in the door to grab better work jobs, helping you sustain the type of lifestyle you aspire towards.
Noteworthy Parks – Bluemont, Rocky Run, Mosaic, Bon Air, and Gravelly Point Park.
Also read: Moving to Virginia
4. Portland, Oregon
Portland is that one name that most likely already came to mind as you looked for a city in the US with the best parks. Being dramatically green and environmentally friendly are traits that are usually tied back to Portland.
The declining air quality is what geared the city dwellers and the municipalities to think more about the sustainability of the city than anything else. This is also the reason most residents bike to work instead of using other modes of transportation. It's also one of the top cities in the US where you can live without a car, which proves that things are trying to be done differently to reduce pollution. Portland currently boasts 279 parks and recreational spaces.
Other Perks Of Living Here – You get all the facilities, progressiveness, and amenities of living in a big city but also can enjoy the vibe of a small town.
Noteworthy Parks – Council Crest, Peninsula, Tanner Springs, and Portland Japanese Garden.
5. Chicago, Illinois
Just like the other cities on this list, Chicago manages to steer clear of the traditional image of a bustling metropolis that most of us city dwellers have. Despite its size, the city takes sustainability seriously and has managed to be quite green.
Whether you visit Chicago on a trip or are considering moving here, you'll notice that the city isn't as suffocating as other metropolitan cities. There are plenty of open spaces; as per data on The Trust For Public Land (TTFPL), 98% of Chicagoans live within 10 minutes of a city park. A city where you rarely have to scout for a park, isn't that a great place to call home?
Other Perks Of Living Here – The diversity, and getting to interact with people from all walks of life are some other upsides of relocating to Chicago. It is also one of the top-tier cities in America that is surprisingly on the affordable side.
Noteworthy Parks – Millennium, Garfield, Lincoln, Marquette and Maggie Daley Park.
6. Boston, Massachusetts
Boston is the most-loved city in all of Massachusetts. With world-renowned universities, old-world architecture, and plenty of parks, why wouldn't it be? This city certainly deserves a place on this list since the first-ever park in the US was actually built here! The park goes by the name of Boston Common and was built in 1634. The initiation of having a common public place for residents all started here and you can still visit the park for a picnic in the grass.
The people of Boston and the geographical location it enjoys also play a key role in inspiring you to stay fit. Besides parks, you can easily reach the beach and even find plenty of hiking trails or hop on an island. There are simply endless opportunities for adventure in Boston.
Other Perks Of Living Here – It's a great place to grow your network and make valuable connections with brilliant people. The diversity and entrepreneurial spirit of the people of Boston is unlike any other.
Noteworthy Parks – The Esplanade, Rose Kennedy Fitzgerald Greenway, Mount Auburn Cemetery and The Arnold Arboretum Park.
7. San Francisco, California
San Francisco is home to several beautiful parks and also boasts proximity to the natural wonders of the Yosemite, Death Valley and Kings Canyon National Parks. It is often dubbed to be an outdoor enthusiast playground. Most of the public gardens in the city aren't just for recreation but are capable of accommodating events and music festivals, many of which happen throughout the year.
A majority of parks are far from sleepy because you'd proactively find the park getting decked for an upcoming event. The Golden Gate Park in particular is a great one for socializing with other residents. In addition to that, the city enjoys next to perfect weather conditions year round, making it a desirable place to consider moving to.
Other Perks Of Living Here – San Francisco houses thousands of tech companies including the giants of the industry. It's possible to make it big not only in the tech firms but in media houses and financial institutions as well.
Noteworthy Parks – Washington Square, The Presidio, Ina Coolbrith, Buena Vista and Mission Dolores Park.
8. New York City, New York
New York is known worldwide for being a city for go-getters. It's true that the spirit of a New Yorker is unmatched by any other. Living and thriving in such a city is also a childhood dream for thousands of Americans and people across the globe.
If you're planning to move here, you'd be happy to know that even though it's among the most populated and chaotic cities in the nation, it's still possible to find your own sense of peace at a park. The people's favorite for a breather or just to recharge from the fast-paced lifestyle of the city is Central Park.
Others Perks Of Living Here – The promising standard of living and cosmopolitan lifestyle in NYC is pretty inviting. If you don't like a slow pace of living and would like to interact with multicultural communities, this city is worthy of your attention.
Noteworthy Parks – Bryant, Prospect, Washington Square, The High Line and Brooklyn Bridge Park.
9. Cincinnati, Ohio
Cincinnati is often called the 'Paris of America' because of the presence of stunning Parisian architecture. It is also aesthetically pleasing to a visitor's eyes and we're sure the neatly manicured parks add to the aesthetic appeal of living in Cincinnati.
If outdoor activities are right up your alley, you'd be spoilt with choice in Cincinnati. A short three-hour drive from the city center can transport you to beautiful lakes, beaches and even islands! The biggest draw of Cincinnati is that the cost of living is low but the quality of life is above average. If you personally like the vibe of a small town and want to be in closer proximity to green landscapes, this is the place to consider.
Others Perks Of Living Here – The city of Cincinnati wears many hats. Living here allows you to have a mix of both small and big urban spaces. You get to remain more in sync with your natural surroundings and form deeper connections. It's also much easier to find tight-knit communities here than in the other cities on this list.
Noteworthy Parks – George Rogers Clark, Goebel, Highfield Discovery Garden, Smale Riverfront, Ault and French Park.
10. Madison, Wisconsin
It's true that if you set aside some time from your day to enjoy an urban park, it can boost your mental well-being. You personally may have also experienced this freshness in spirit after walking or just strolling at a park. The greenery of a city does play an indirect role in keeping its residents happy, which is probably why the city of Madison is one of the top 10 happiest cities in the United States.
This is also the city where the whole concept of celebrating Earth Day was initiated, proving that the residents of Madison have always had a soft place in their hearts for the environment. If you have pets or small children, you certainly won't have to worry about scouting too hard just to find a park where you can throw a frisbee or have a picnic. Above all else, it doesn't have any of the urban sprawl that most of us dread.
Other Perks Of Living Here – Madison is a great place where you can find that coveted work-life balance. The city is less competitive in comparison to other cities where an employee is easily replaceable. It's a great option to consider if you're looking at slowing down your lifestyle a notch. Lastly, the food is unbelievably diverse!
Noteworthy Parks – Olin, Olbrich, Tenney, James Madison and Wingra Park.
Also Read: Moving To Wisconsin
Which Cities Don't Have Enough Parks For Recreation?
On the other end of the spectrum are cities that could do with a bit more greenery. If green spaces and parks are an important factor in deciding where to move to, knowing which cities need to be avoided will certainly help. We've listed out the cities that lack this vital greenery:
Las Vegas, Nevada
Oklahoma City, Oklahoma
Fresno, California
Irving, Texas
Fort Wayne, Indiana
Indianapolis, Indiana
Memphis, Tennessee
Mesa, Arizona
Garland, Texas
Lubbock, Texas
Closing Thoughts
Goals like 'cycle' or 'go for a run' often sit ignored on a whiteboard in our homes. But another way to make it practically possible for kids, pets, and yourself is to live in close proximity to recreational areas. If having parks within walking distance of your home is a non-negotiable aspect of your move, we suggest taking these cities into consideration over the others. These are all the cities in the US that are slowly gaining recognition for being green, and calling one of them home can be a dream come true for you.
FAQs
Which Us City Has The Best Parks?
Washington D.C. is adorned with the title of having the best parks in the United States. Minneapolis, Arlington, San Francisco and Portland also have a good concentration of parks.
Which State Has The Best Park System?
The state of California is blessed and dotted with numerous parks and also enjoys pleasant weather conditions year round. You'll find that national parks in California are kept in fantastic conditions. A few of the most notable big parks are Yosemite, Pinnacles and Joshua Tree.
What Is The Biggest Park In America?
Wrangell-St. Elias, situated in the state of Alaska covering 8,323,148 acres of land, is the biggest park in America.