8 Top Cities For Empty Nesters


VanLines Inc
Secure Storage
Easy Booking Process
Fully Trained Employees
GET A QUOTE

Colonial Van Lines
Storage Services
Long-Distance Moves
Corporate Relocations
GET A QUOTE

Moving APT
Available Nationwide
Award-Winning Movers
Extensive Vetting Process
GET A QUOTE
When you're at an empty nest stage of your life, you're going to have the freedom to do as you like with your time. You no longer have to put off plans to adhere to your kids' schedule, but you have the chance to make new plans.
As an empty nester you practically get to empty your bucket list. It's the best time to do all the things you listed on it such as travelling more, volunteering or moving to a new city. Now if you fall in the last category, we have some incredible ideas of cities you can consider moving to.
Top 08 Cities For Empty Nesters
1. Scottsdale, Arizona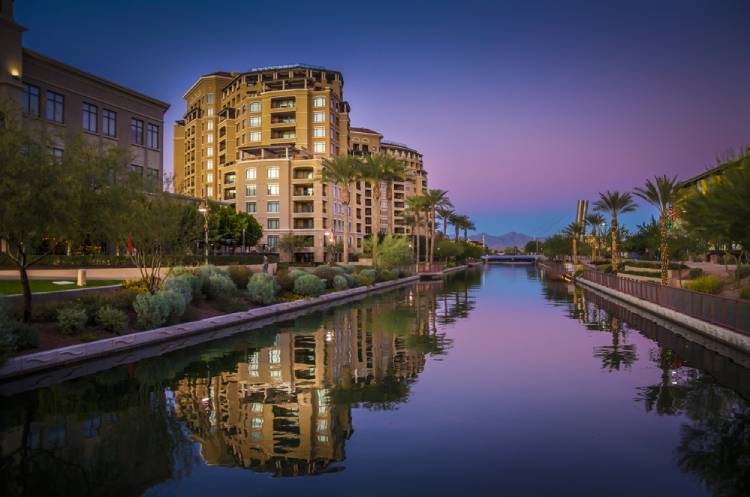 The city of Scottsdale is known for its beautiful neighborhoods. It is one of the most upscale places to reside in Arizona and popularly called the 'Beverly Hills of the Desert'. If you're looking for solitude and relaxation after your kids have left the nest, then this is a great place to consider.
The city is also a popular choice for retirees. To give you perspective, you should know that 24% of the population in Scottsdale is over 65 years of age and 15% fall in the age bracket of 55 to 64. So you'd not find a huge percentage of youngsters in the city. Another reason for this is that the real estate here is extremely expensive, so there's not much diversity in terms of meeting people from all walks of life.
If you're thinking about moving here, you'll also notice that there's a ton of luxury stores dotted around the city. You would have the Mcdowell mountain range as your own go-to recreational spot for hiking or cycling. It's also common to spot large homes with well-kept front lawns, backyards and fantastic views.
Upside
Due to its location, you can always head to the cities of Phoenix, Mesa or Tempe for bigger entertainment options. Also, if you're thinking about travelling more often now, you'll be happy to know that the Phoenix Sky Harbor International Airport is just 10 miles away from downtown Scottsdale.
Downside
You have to be comfortable with the heat especially during the summer months from June to September. Temperatures soar and go beyond 100 F and stay at it for days.
Quick Facts
Median Value Of Home – $475,300
Median Rent – $1,365
2. Sarasota, Florida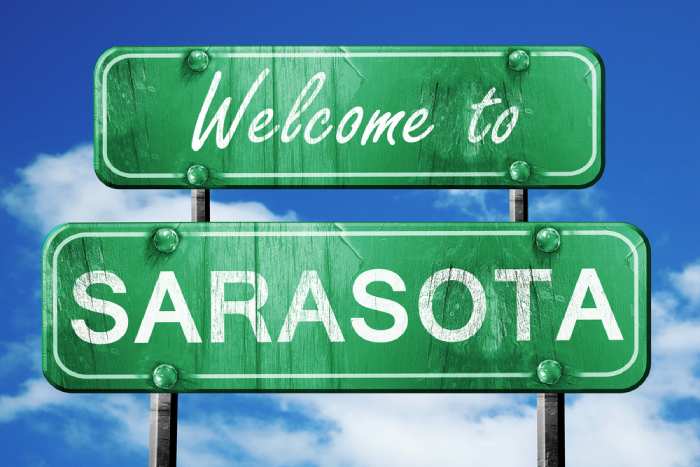 Typically most empty nesters have their eyes on Florida when their kids move out. There's various theories about why Florida gets all the attention. One is that the state is tax-friendly, so you get to make the best use of your funds. Another popular reason is that it can feel like you're on an eternal vacation. The vibe of Florida is sun, sand and sea. If this is the future you'd like to see for yourself, then we highly suggest considering moving to Sarasota.
The Sarasota Bradenton International Airport is also in close proximity to the city, so this makes it easy for friends and family to fly down and meet you. Also, it's hard to say no to a visit to Florida because the fiesta vibes it gives out.
Upside
You can have a unique culinary experience with cuisines from all over the globe. The city is extremely diverse so you can find a variety of cuisines be it Italian, Cuban, South American or Spanish. There's also a ton of seafood incorporated in the meals. The rich diversity is a huge perk since you get to explore and experience much more.
Downside
There are a bunch of tourist traps you'll need to be aware of when you're residing here. During snowbird season, the place can be crowded and not feel extremely residential because of all the tourists flocking to Sarasota.
Quick Facts
Median Value Of Home – $268,400
Median Rent – $1,134
Also Read: 6 Best Places To Retire In Florida
3. Portland, Maine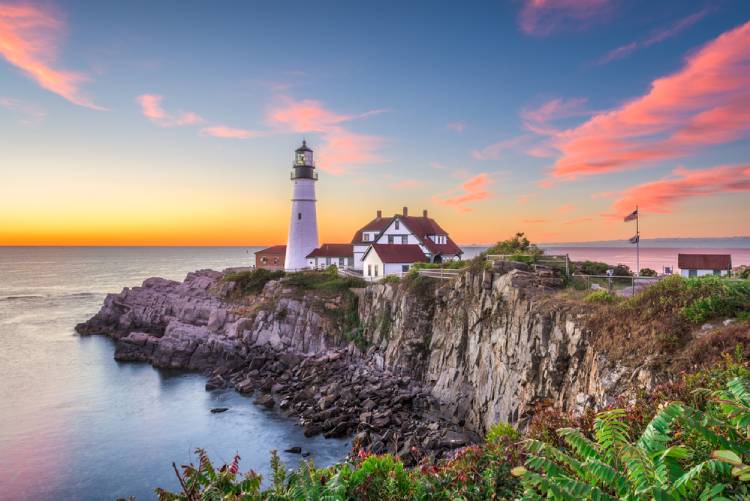 If you really want to show your kids and friends that you're living in a postcard then Portland is the place to pick. Google pictures don't do justice to the natural beauty of this city. Also, if you're trying to escape the urban sprawl and wish to settle in a city with a scanty population, then this wish can be granted in Portland.
The city is home to roughly 66,595 residents and is compact in size. Hiking or fishing are just daily activities that keep the locals in Portland busy. Portland is also known for its air quality so it could be the breath of fresh air you're seeking. The close proximity to the ocean and variety of fresh food are the biggest perks of living in Portland.
Upside
No shortage of parks and green spaces. Casco Bay, Fort Williams Park, Mackworth Island are just a few of the surrounding areas that prove Portland is a natural oasis.
Downside
If you're not a fan of winters, you may have a tough time getting used to it in Portland, since winters are the dominant season. Most of the stores and clubs close early so could be a downside if you're looking for an active social pace.
Quick Facts
Median Value Of Home – $289,000
Median Rent – $1,124
4. Santa Fe, New Mexico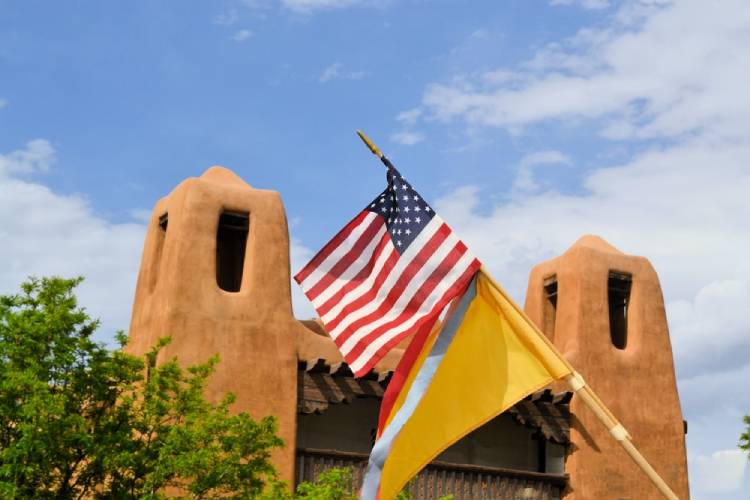 Santa Fe is a city with a huge character that can be boiled down to a chirpy person to simplify what it's like to live there. The spirit of liveliness and fiesta is what keeps the atmosphere miles away from dull. If you're at a time in your life where you seek some adventure, this city can keep your spirits high.
It is extremely diverse and the weather is temperate so you never have to deal with harsh conditions but it's just perfect to explore the outdoors. The city also hosts a ton of festivals related to the theme of wine, food and film. This gives art lovers a chance to fall in love and revive their love for art. You won't find many skyscrapers here but old-pueblo style buildings that give out a very aesthetic feel and make the city look even more pretty.
Upside
The city of Santa Fe is vibrant and alive. It's a great choice for those of you looking for a place with great food, weather and culture. There's also a great sense of community.
Downside
It isn't a 24 hour city; some stores may close early so that creates a limitation of nightlife. Also, the city can get extremely crowded during the tourist season in the summers.
Quick Facts
Median Value Of Home – $280,800
Median Rent – $1,080
Also Read: Moving To New Mexico – Cost of Living & Relocation Tips
5. Mount Pleasant, South Carolina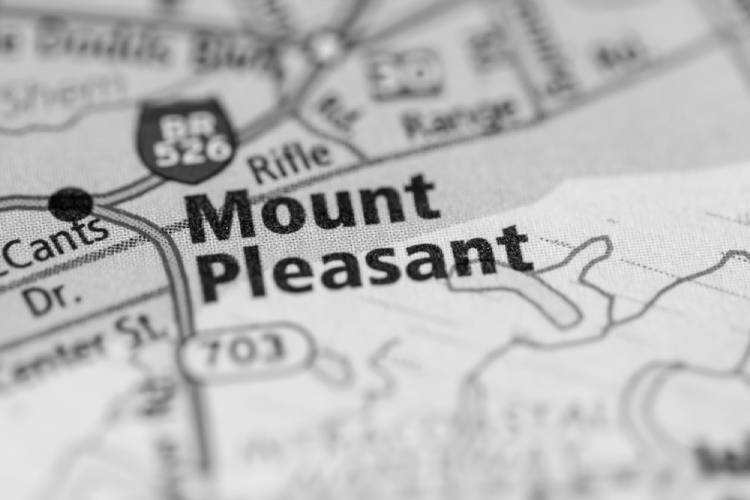 Now South Carolina is another state where you can turn down the pace of life and just find peace with living snaillike. You have easy access to the ocean and the state also enjoys pleasant climate year round. Mount Pleasant is a city picked by many people who see themselves living in South Carolina.
Something you should know is that the city has its share of gated communities with pools, gyms and club houses. A large majority of people also own their houses here, so renting out can be a tough market. It is the most well-maintained suburb of Charleston so things would be way more expensive. The communities here stick together and organize games for residents to bond. The breathtaking recreational spots in close proximity to Mount Pleasant are the Isle of Palms, Kiawah Island, Folly Beach and Sullivans Island.
Upside
The city is close to Charleston so residents here have the option to turn to Charleston for the bustle and hustle.
Downside
Housing costs are going through the roof with the influx of new residents moving here. The population density is increasing so the small town charm is to an extent decreasing.
Quick Facts
Median Value Of Home – $461,000
Median Rent – $1,629
6. Huntington Beach, California
Huntington Beach is a modern beach community located conveniently just 40 minutes away from the famous city of Los Angeles. If you personally like staying close to modern conveniences and want to be part of a fun beach culture, then Huntington beach is a good candidate. This town even has a dog beach, so if you're thinking about adopting a furry friend and an active lifestyle, this could be an ideal place to consider.
Huntington Beach Pier also has one of the longest beach piers on the west coast. If you're into surfing, cycling and staying fit, you'll surely find similar people sharing the same views. It isn't a sleepy beach town but an active one since you can easily spot stores, malls and independently owned restaurants to visit.
Upside
Hungtinton is a beach bum's ideal city. The weather is always at its best for any outdoor activity.
Downside
It is a geographically desirable place, so the cost of housing is heavy on the pocket.
Quick Facts
Median Value Of Home – $771,100
Median Rent – $1,903
7. Austin, Texas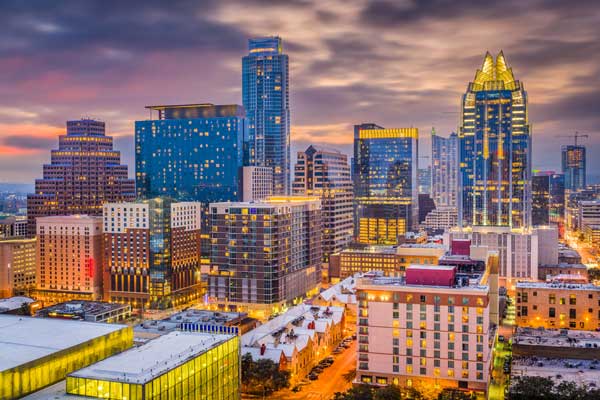 Now Austin is hands down an exciting place to live and holds the spirit of a city like NYC. We say this because the city holds a cosmopolitan profile. Also, if you wish to settle down in a city where you have nature and city landscape interconnect, then Austin is the place for you. This city is sprawling with endless green spaces like Zilker Park, Barton Creek and McKinney Falls State Park.
The cost of living in Texas is generally low so this is another aspect that draws more people to the state. There's authentic cuisines and independent eateries to try and an equal balance of chain restaurants. Austin has also countless times made it to lists of best places to live in the US and even made it to the list of happiest cities in 2019. The city exhibits southern hospitality, so you'll find friendly and more genuine people, this helps make stronger connections.
Upside
The affordability for the high standards of living and amenities that the city offers is the biggest perk of living in Austin.
Downside
The Austin Metropolitan area is crowded as it is home to over 2 million people. Keep in mind that things can range in quality depending on the area you pick.
Quick Facts
Median Value Of Home – $337,400
Median Rent – $1,280
8. Henderson, Nevada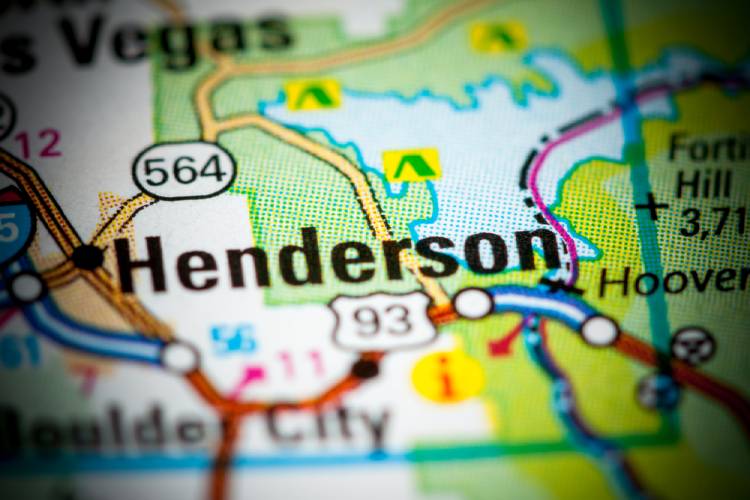 Henderson is known for its well-kept parks and low cost of living. This city is home to nearly 66 neighborhood parks and 8 recreation centers. 2 of these recreation centers are especially for those over the age of 50. These parks and the number of biking trails are few of the best things about living here.
Besides that, another perk is that the international airport is just 15 minutes away from the city. So you could always catch a flight in time, if you're looking at travelling more since you'll have plenty of time to once your kids leave home. Las Vegas is just 20 minutes away, so you're never too cut off from options for nightlife and entertainment. Henderson also has a lower crime rate than other cities of Nevada which elevates it from the rest. Overall, you can't really go wrong with picking Henderson as it rarely has any flaws for a city its size.
See also: Best Places to Live in Nevada
Upside
Neighborhoods are safer, cleaner and more pleasant to reside in than its next door neighbor Las Vegas.
Downside
There could be constant construction going on which can be frustrating and causes traffic jams. However, this is because the infrastructure in Henderson is growing to accommodate the new members that wish to live here.
Quick Facts
Median Value Of Home – $318,800
Median Rent – $1,292
---
Final Thoughts
In our list, we compiled cities that offer so much social activity for new residents. A common thread in all these cities is that they enjoy great weather and are close to recreational spaces. Most cities also have an international airport for those bitten by the wanderlust bug and would love to travel more.
We've intentionally done this, because once your kids move out, you're not bound to their schedule and this allows you to look at cities beyond how good the school systems are. If you feel you'll be happier living in a different city, you can always consider taking that leap. Afterall, your kids are out of the house and the choice is entirely up to you.
Related: Best Out of State Moving Companies
FAQs
How old are empty nesters?
When you're at the mid-stage of your life which is nearing 50 years of age and you've raised your kids to live independently, you can consider yourself to be an empty nester.
Should empty nesters downsize their homes?
When your kids leave home, there tends to be too many empty rooms and maintaining them can sooner or later become a headache. This is why empty nesters are advised to downsize their home. If downsizing saves you money, time and energy, it is certainly worth considering.
What are the top 03 cities empty nesters should move to?
Scottsdale, Sarasota and Portland (in Maine not Oregon) are the top 3 cities empty nesters can consider moving to.