Moving to Sarasota | 2022 Cost of Living and Relocation Tips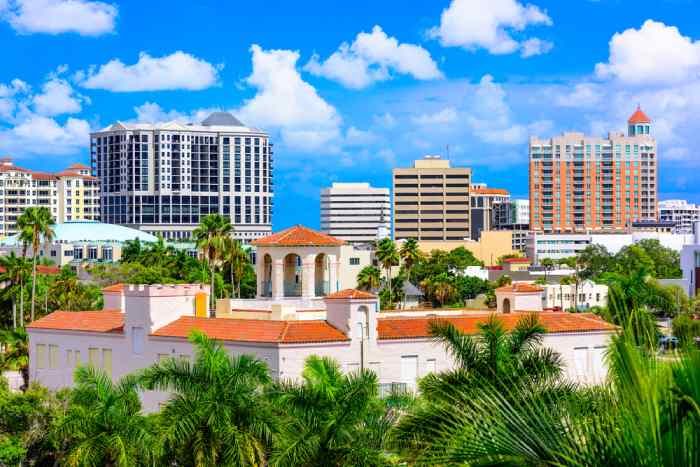 The sunny state of Florida is always going to be a popular pick for singles, couples and families of all ages on the move.
Sarasota, FL, is fast becoming one of the hot move-to hubs in the state. Described by many as a "gateway" to some of the state's prettiest beaches, with mild weather year-round and a small-town feel with big city culture, it is no wonder the population count is on the rise.
If you are considering a move to Sarasota or your relocation is already in the works, this article will give you a great foundation for what to expect when you arrive!
Sarasota Facts
As of time of publication, the city of Sarasota's population numbered just under 57,000 people. The city itself is ranked as number 18 on U.S. News and World Report's "best cities to live" list. It is ranked as number two on the "best places to retire" list for the same.
In fact, Sarasota is part resort, part city in how it is set up. Location-wise, it is only a short hop away from the diverse and artsy hipster mecca of St. Petersburg, which makes for a great day trip.
Once known as "Zarazote," today's Sarasota began its life as a township back in 1902. Over the decades, Sarasota welcomed many wealthy, well-connected socialites who invested in land, developed the cultural community and whose presence can still be felt today.
Perhaps the area's most famous investors, developers and landowners have been The Ringling Brothers, later to become well known for the circus by the same name.
After weathering some difficult economic times in the 70's, Sarasota began to rebound in the 90's and today the city boasts a wealth of culture, especially given its relatively small size.
Sarasota Weather and Climate
Sarasota, FL, boasts a tropical, temperate climate year-round. The average high is a balmy 81F and the average low is just 64F, with a historical range of 91F high and 51F low. The humidity index can be seasonally high because of the city's coastal location.
Typically, July is the hottest month and January is the coldest month in Sarasota.
With a whopping 251 sunny days per year on average, Sarasota has the national average of 205 days beat by a mile.
Perhaps best of all for shivering northerners moving south, Sarasota posts zero snow days per year.
One thing to watch for is hurricane season, which begins in June and lasts until early November. This is a major contributor to the seasonal rainfall pattern, which is nearly double the rainfall (56 inches) compared to the national average (38 inches).
Sarasota can have extremely changeable weather during hurricane season, which means if you don't like the current weather just wait about 10 minutes and it is likely to change again.
Winters on average are mild and pleasant, with a lot less rain and some chilly evening weather.
Sarasota Geography
Sarasota is located along the western coastline of Florida and borders Sarasota Bay. The city proper includes nearly 26 miles divided fairly evenly between land (14 miles) and water (11 miles).
61 miles to the north is Tampa, which is a major airport hub for the state.
Closer in, you will find a lovely group of near-shore islands. The two most famous are Lido Key and Siesta Key, each of which have fabulous beaches.
Sarasota Relocation Tips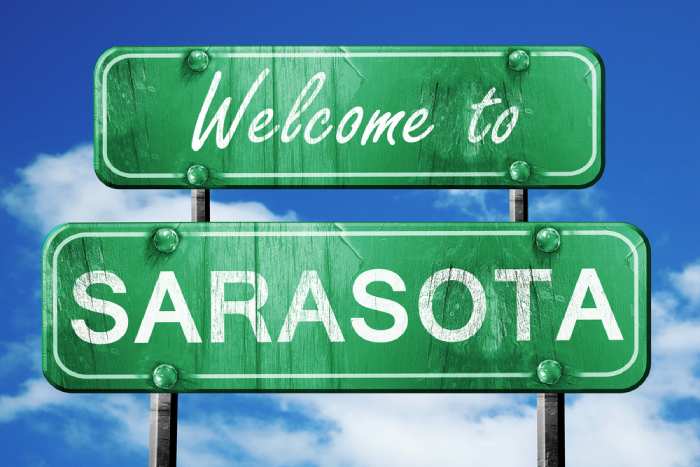 Relocating to Sarasota is relatively easy given that it sits in the crosshairs of four major airports and three major thruways.
However, competition for available housing means it is smart to plan ahead and start your real estate search early.
Sarasota's small size hides a surprising diversity of neighborhoods that cater to the diverse populations who lives here. It can be helpful to visit in person to get a sense of this diversity and make an informed choice about your new community.
Singles and young professionals often enjoy living nearer Sarasota's thriving downtown area. Retirees tend to gravitate towards surfside condos and beachfront or golf course properties. Young families look for neighborhoods near one of the 86 excellent public and private schools.
There is also a large Amish and Mennonite community that congregates at Pinecraft, a local cultural hub that attracts families from all walks of life on weekends.
Sarasota Transportation
Sarasota has high quality public transportation, including SCAT (Sarasota County Area Transit) and its connection to MCAT (Manatee County Area Transit).
There is also an Amtrak line you can access at Sarasota Station that takes you all the way into Tampa.
The major north-south highway is I-75, which connects you to Tampa to the north and Miami to the south. Another option is U.S. Route 301. East-west transportation is served by U.S. Route 41.
In addition to the international airport hub in Tampa, you can use the nearer Sarasota-Bradenton International Airport, Southwest Florida International Airport and St. Petersburg-Clearwater International Airport.
Moving and Shipping Costs
Your cost to move your belongings to Sarasota will depend on the size of your move, how quickly you need to coordinate your move and whether any items need special handling or insurance.
On average, expect to pay around $100 per hour to move locally (from within the state). Out of state movers may cost slightly more. If possible and if you have flexible dates, you may be able to add on a smaller move to fill up a larger truck and get a discount on your moving expenses.
You can consider some of the affordable and professional relocation companies too!
Cost of Living in Sarasota FL
Sarasota, with its beach-side address and history of wealthy investors, developers and landowners, has a median home cost that ranges slightly above the national average. It is a smaller community with big city amenities and as such attracts people who are willing to pay a premium for housing and living in the area.
Overall, the cost of living in Sarasota sits nearly three percentage points above the national average.
However, it is still relatively affordable overall, and more so in many ways than larger Florida cities like Miami and Orlando.
The low unemployment rate, which historically hovers just above three percent, is another draw for newcomers to the area. At just around $1,100 per month for a two-bedroom apartment, rents are reasonable as well and sit below the national average.
The city's ten-year job growth forecast also makes Sarasota an extremely desirable area for long-term residents who are still in the workforce now but are maintaining an eye towards where they want to live during retirement.
Taxes
The state of Florida does not assess state income tax, making Florida one of the more affordable states in the nation to live.
At 7.0 percent, Sarasota also posts a lower sales tax than the 7.3 percent national average. This eases the sting of the higher overall cost of living somewhat.
Moving to Sarasota Alone
Sarasota's award-winning downtown cultural center and thriving nightlife has attracted a sizable and growing singles population to the area.
One notable thing about living in Sarasota is that young professionals are not the only large singles group. Singles in their 40's, 50's and 60's are also attracted to the area's many amenities.
For singles seeking love, the city also offers a number of Sarasota-specific matchmaking, meetup and mingle groups and services.
Moving to Sarasota with Family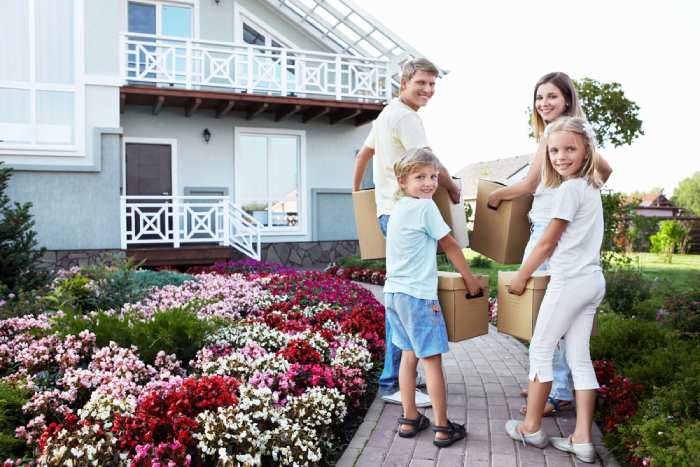 Sarasota is a healthy and balanced city in which to raise a family. It is easy to keep kids active and engaged in life with the plentiful array of beautiful beaches and natural areas to get out, explore, play and exercise.
The city hosts several local festivals each year, including a fun and fabulous holiday parade, a county fair, the Shark's Tooth Festival in nearby Venice, FL, an annual jazz festival, the Sarasota Film Festival and much more. Family friendly activities abound, especially during the summer tourist season.
Sarasota also offers numerous indoor activities for busy families. Historical museums, science and learning centers, beautiful botanical gardens, the mega-playground Urfer Park, The Ringling world headquarters, pools and waterparks, fruit picking, wildlife preserves and so much more.
See also: Best Cities to Raise a Family in U.S.
Is Sarasota the Right New Home for You?
Sarasota has a ton to recommend it for newcomers of all ages. Virtually every age group is amply represented and the range of activities can accommodate a wide variety of tastes year-round.
But perhaps the single biggest draw that continually pulls people towards Sarasota is simply its stunning natural beauty and proximity to some of the state's most famous and picturesque beaches.
Apart from the seasonal tourist traffic, Sarasota has a largely peaceable, tranquil vibe that endears it to tourists and year-round residents alike. During the warmer summers you can enjoy the outdoors daily. In winters, you can still look forward to an indoor/outdoor lifestyle.
If you fancy living in a place that also feels like you are always on a part-time vacation, you may find Sarasota, Fl, to be the perfect new home destination for you.
FAQs about Moving to Sarasota FL
Is It Expensive To Live In Sarasota?
Sarasota's cost of living is overall 9% higher than the national average, but you're spared a state income tax due to all the tourism that it gets. Monthly expenses for a family of 4 are around $3,748, while the monthly budget for a single person in Sarasota is around $1,040. These figures may seem slightly steep, but remember that living here comes with a lot of benefits, including no state income tax. The city has a low unemployment rate and a bright job forecast, so it overall makes for a slightly pricey but non-expensive city to live in.
What Are The Best Areas To Live In Sarasota?
This depends on what constitutes the best area according to you. If you like the charm of historical places, Laurel Park is ideal for you. The community is made up of people of different ages and you have easy access to thriving Downtown. Lakewood Ranch is a planned community that truly has every amenity. Harbor Acres is also a topnotch place to live, but the amenities come at a higher price. Gillespie Park and Siesta Key are two of the other nice areas in Sarasota.
What Celebrities Live In Sarasota FL?
Talk show host Jerry Springer and NBA coach Dick Vitale are two of the celebrities who live in Sarasota, and The Rolling Stones' Mick Jagger bought a house in Lakewood Ranch in December of 2020.
What Are The Bad Areas Of Sarasota FL?
Like any other urban city, Sarasota has its own crime rate and bad neighborhoods. Some of these are Rosemary District, Original Gillespie Park, Saint Armands, Amaryllis Park and 17th Street. But the crime rate of violent crime is only marginally higher than the national median, and the city isn't dangerous to live in.
Are There Alligators In Sarasota Florida?
Yes, alligators are present in the rivers and creeks of Sarasota. There's an estimated 1.3 million alligators in Florida, and they are most active in May. Though it isn't often that you hear of alligators walking around in backyards, people living near rivers or creeks are more likely to spot them.
What Is The Racial Makeup Of Sarasota Florida?
The breakdown of ethnic groups in Sarasota Florida is as follows – White: 90.2%, Black or African American: 4.7%, Hispanic or Latino (of any race) 7.9%.
How Many Billionaires Live In Sarasota Florida?
As per Forbes' list of Billionaires in 2018, there was only 1 billionaire in Sarasota. However, here's nearly 17,000 millionaires in Sarasota. There's 19.6 million millionaires in the world, but only 2,095 billionaires.
Is Sarasota A Rich City?
Sarasota is a wealthy city indeed, since so many of its neighborhoods are home to households with high median incomes. Historically, Sarasota County has had some of the wealthiest census tracts and rich enclaves in all of Florida.
Which Is Better Naples Or Sarasota?
Sarasota's airport has much more connections, while the one in Naples doesn't have any commercial flights. Sarasota also has better beaches, while the dining scene is similar in both. If you want a quieter life away from the flashy urban lights, choose Naples. But if you want all the nightlife and lights, head to Sarasota.
How Much Does It Cost To Build A House In Sarasota?
Construction costs for a 2,776-square-foot home in Sarasota totals to an approximate of $237,760.