Best Moving Companies in Miami


VanLines Inc
Secure Storage
Easy Booking Process
Fully Trained Employees
GET QUOTE

Colonial Van Lines
Storage Services
Long-Distance Moves
Corporate Relocations
GET QUOTE

Moving APT
Vetting Process
Award-Winning
Available Nationwide
GET QUOTE
Our Take
Price
Rating
Minimum Shipment Size
Storage
Booking Deposit
Cancellation Policy
Quoting Options
Discounts

Best Overall Value


GET QUOTE

2+ bedrooms




Free 30 Days




10%

Free up to 72 Hrs

Phone / FaceTime / Text

Senior / Same day Booking

Best Industry Reputation


GET QUOTE

1+ bedrooms




30 Days




20%

Free up to 72 hrs

Phone / Facetime

Seniors Discount

Best Customer Service


GET QUOTE

1+ bedrooms







Free up to 72 hrs

Phone / Virtual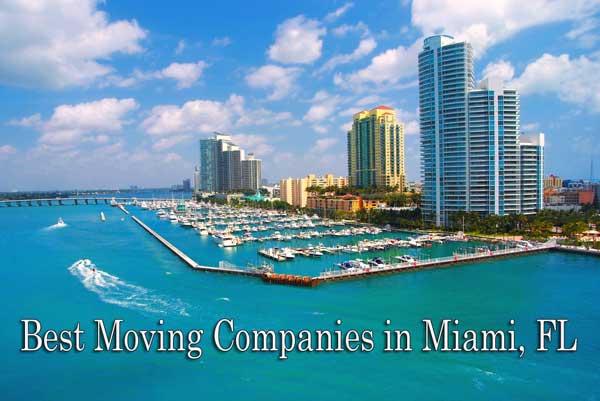 Top 5 Moving Companies in Miami Florida
Moving companies ease the stress associated with relocation. They come to the home, office or building with the tools and equipment, the manpower and expertise, to ensure a fast, smooth and successful move, whether you are headed to another Miami neighborhood, another Florida city or even out of state. However, Miami is filled to the brim with moving companies, causing confusion when it's time to find the best in the business. All of the moving companies in Miami promise they're the best, but we all know that all of the movers cannot fit this bill.
Rather than hope for the best and hire the wrong moving company, do a bit of research before you hire. The internet is a free, useful source chocked full of valuable information about moving companies that ease the process. Tons of sites provide information about local moves that can benefit your situation. Word-of-mouth can also benefit when choosing a moving company. The more information you gather ahead of time, the less stress you feel when a moving professional is by your side.
Knowing the top Miami moving companies is another great way to find a mover who exceeds expectations. Take a look below and we'll reveal five moving companies in the area who always exceed expectations and go the extra mile to ensure a simple experience. Each moving company on this list delivers its own pros and cons, but you cannot go wrong no matter which name you pick.
Reasons to Hire a Moving Company
Far too many people neglect to understand the importance of hiring a moving company. They convince themselves they can handle the task alone and ave money as a result. This may not be entirely true. Even small moves can become complicated very quickly without the help of a professional by your side. Without a moving company assisting with the job, you may quickly overwhelm yourself with the stress and strains accommodating a move. Many people find themselves in this position once they begin the move, oftentimes wishing they'd hired help ahead of time. Don't find yourself in this position and hire movies from the start. Some of the biggest reasons to hire a moving company to assist with the relocation process:
– Save Time: Movers save time during the relocation process because they're comfortable with the task, as they complete is on a daily basis. They know how to stack boxes on a truck, the correct unload process and more, all of which save you plenty of time. Time is of the essence and movers ensure that you get where you are going very quickly.
– No Injuries: Far too many people injure themselves during the relocation process because they attempt to lift things that are too heavy, they lift improperly, drop items or face other mishaps. Movers reduce those risks and ensure you don't spend the day in the Emergency Room.
– Moving Tools: Are you prepared with a dolly, moving truck and other items necessary to relocate? Most people are not equipped with these items and aren't in a position to purchase the items. You can eliminate that worry when movers come to the job. They come to the job ready to get things done and have all of the items that make doing so simple.
– Peace of Mind: Moving is stressful. There is concern over the safety of your belongings on top of a hundred other things that must be taken care of and completed to ensure a successful relocation process. Moves have the secrets that simplify the move and deliver that peace of mind that you want and deserve.
How to Find a Good Moving Company in Miami
Before we reveal the top five Miami movers, let's first look at a few things to keep in mind as you browse the moving companies in the area. Keep this information in mind as you review the movers, taking notes for each company. Rather than choose a moving company that sways you in with flashy advertising or other gimmicks, do your research to find the best company for the job.
– Experience: Experienced movers have secrets that newcomers do not. They also possess a level of comfort that newbies to the moving company world lack. The more experience the mover brings to the job, the more confidence you gain in his services. Always choose a moving company backed by several years of experience for the best results.
– Credentials: Verify the information the moving company offers up, such as licensing and accreditations. Do not simply take the company's word for it and hope they're truthful when it's so easy to check things out for yourself.
– Costs: Determine your moving budget ahead of calling any moving companies. Sticks closely to this allotted amount as possible. To learn the costs of a movie with a particular company, simply request a quote. Many online moving calculators offer multiple quotes at once. Remember, price is an important factor, but one of many to consider when hiring a moving company.
– Reputation: A good moving company is easy to find based on their reputation. They have an excellent record of moving success and happy customers. Learn more about the movers' reputation before you hire or sign on the line of a contract. Information is accessible online at sites such as the Better Business Bureau. Reviews posted at various online sites are also beneficial in the process of choosing a great moving company. Avoid hiring any company that lacks a stellar reputation.
– Licensed, Bonded, Insured: A licensed moving company has obtained all accreditations necessary to move your belongings. An insured company protects your belongings during the move while bonding ensures that you've found movers who are background-checked for your safety. Any moving company you consider should offer these qualities. Never consider using a mover that isn't licensed, insured and bonded.
– Interstate Movers: If you are moving into another state and need a moving company, make sure the interstate movers are licensed to transport your goods from one location to another. A company without special licenses cannot legally relocate your belongings out of state.
These are some of the most important qualities to search for when hiring a moving company. Keep in mind that first impressions do matter. If you get a bad vibe from a moving company, don't stick around long enough to find out why. Our gut instinct is usually right. Far too many moving experts are out there to settle for less.
Best Miami Moving Companies 2020
The following moving companies are top-rated professionals in the area with all of the qualities a customer needs to ensure a great moving experience. Each company offers its own services, pricing, and qualities, although you won't be disappointed no matter which you choose. Check out our top five most recommended moving companies, research them a bit more and take a load off the process of choosing the best professional for your moving needs.
Top-rated Miami Moving Companies
1. Silver Star Moving Group Miami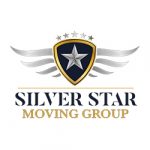 Silver Star Moving Group is the first company any Miami resident should consider for their relocation needs. Offering a full line of moving services at reasonable rates, the moving company brings more than 10 years of dedicated service to the job. Exact reliability, professionalism, and quality when Silver Star Moving Group -Miami is on the job. They arrive on-time with the tools and equipment to simplify the move and make your relocation as simple as possible. Licensed, insured and bonded, the experts at Silver Star Moving Group – Miami listen to their customers and strive to go beyond those expectations. Moving is a big job. With the help of Silver Star Moving Group -Miami, it's not such a hassle.
2. Moving APT

In business since 1999, Moving APT is a licensed, insured, bonded long-distance moving company that delivers exceptional service and professionalism to every client. Hire this company and they'll ensure a smooth, simple, damage-free move that exceeds expectations. Customers are a top priority with this customer, and they always go the extra mile to ensure they get what they need. Backed by a stellar reputation, Moving APT offers free quotes and competitive prices for above-average moving service. Attentive, efficient moving services prevent mishaps and ensues the customer s satisfied with the job. That's important during this major experience.
3. Solomon & Sons Relocation Services

Solomon & Sons Relocation Services offers residential and commercial moving services in the South Florida area. The company opened its doors in 2014, since which time they've earned the trust of many customers. They're known for professional, quality and timely service with a smile. Free in-home estimates also set this company apart from the competition. The BBB accredited company is also an award winner, having scored the "Mover of the Year" by Realtor Today award. This is just one of many awards the moving company has under its belt. The price you are quoted is the price that you pay. Unlike with some of the other moving companies, Solomon & Sons lays it all out on the line and never tosses in hidden fees later down the road. If you want to save money, check out the special deals and offers available. The licensed, bonded and insured company is known for its special offers and great prices.
4. Alliance Van Line Services

Alliance Van Line Service is one of the most well-known moving companies. Offering interstate moving services, AVLS is known as a moving leader, although prices may be more expensive than the competition. Request quotes to determine the cost of the job, which can easily be used to compare costs with the competition. Alliance brings many years of dedicated experience to the moving job. Despite the national name, the moving company offers dedicated service that shows they care about their customers. Expect reliable professionals who arrive at your location on time easy to get things done. They come to the home or office with all of the equipment needed to simply move.
5. Perennial Van Lines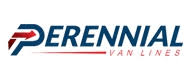 Perennial Van Lines is a moving broker that offers experience and expertise on every moving job. They've been around for several years and hold license and insurance. All moves are experienced professionals dedicated to customers' moves. Loading service, packing and unpacking, relocation, and auto transport services are available. Request a free quote to learn the exact costs of your service needs with this company. They're registered with the Better Business Bureau (BBB) and pride themselves on going above and beyond to ensure a successful move. Residential, commercial, corporate and office moving service is available for long-distance and local moves.