Top 10 Largest Cities in Florida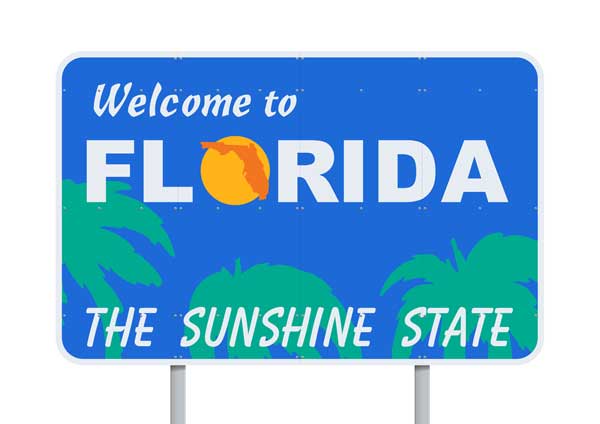 We know that if given an opportunity, most people would fancy the idea of moving to Florida. After all, the Sunshine State does have one of the best weather in the US across the year. But it doesn't end there. Florida's beaches are like the crème de la crème of beaches in the States. Just as blessed the state is with an exquisite coastline, it is also blessed with one of the strongest and stable economies in the US. In fact, job opportunities here are aplenty!
Florida's population goes over 21 million, while also being the 3rd largest state in the US. It's undoubtedly one of the most desirable places to move to and start a new life. The lack of state tax is certainly one of the compelling reasons behind it. In fact, the state is just as desirable to retirees, due to all that Florida has to offer. So if you too are planning to move to Florida, but unsure which city, let us share some information to help you make a decision.
Find out which are the top 10 largest cities in Florida and what about those cities are important to know:
10. Fort Lauderdale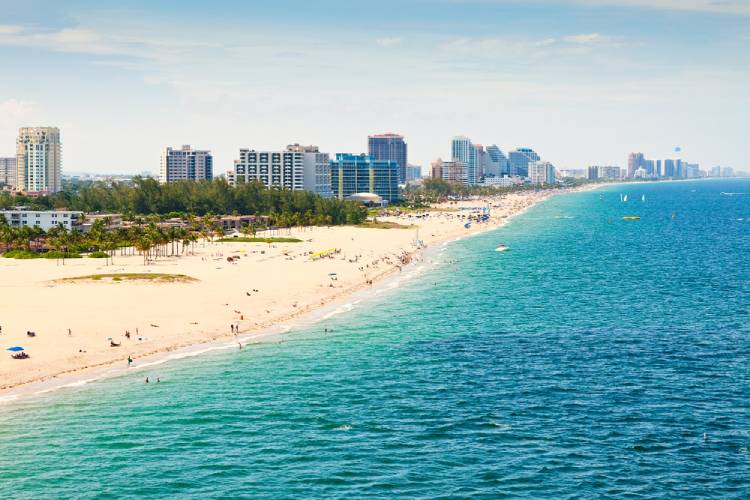 The city on the southern end of Florida which has been considered a heavenly destination to enjoy retirement. With some of the best hospitals and healthcare facilities in the country, alongside fun yet relaxing outdoor activities like golfing and fishing, it's easy to see why the city favors retirees. Although, Fort Lauderdale is quite inclusive and just as suited for the younger generation or young families. Besides boasting of fantastic waterfront real estate, Fort Lauderdale's canals, waterways and nature trails are just as fascinating. The city has a population of about 182,437, which will only keep increasing given the desirability of the city.
Population: 182,437
Median Household Income: $52,315 (2018)
Median Home Value: $367,476
Average Monthly Market Rent: $2,018
9. Tallahassee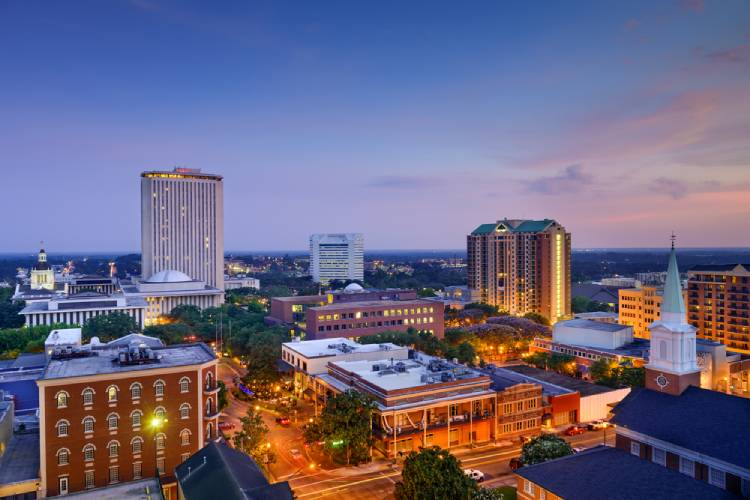 The city's population of 194,500 might seem like it's a pretty normal number. But that gets even more intriguing when you consider how Tallahassee is a city of the youth. It is literally a college town, with the city being home to multiple universities and a student population over 80,000. While it's not a coastal city, Tallahassee does have a bunch of gorgeous parks and lakes. Beyond academics, Tallahassee is just as good a place for history buffs, as the city is dotted with many interesting museums. However, with Tallahassee, the clear showstopper is the low cost of living and affordable real estate, making the city a good place to move.
Population: 194,500
Median Household Income: $43,799 (2018)
Median Home Value: $167,950
Average Monthly Market Rent: $1,183
Also See: Moving To Tallahassee
8. Cape Coral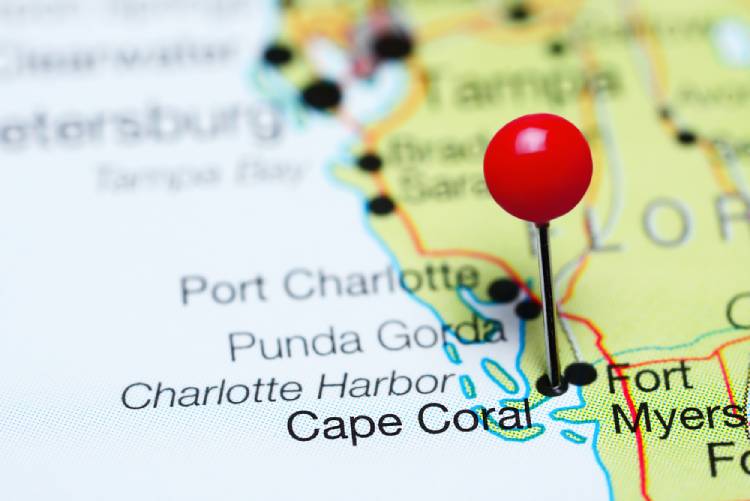 Situated on the western side of Florida, in the direction of the Gulf of Mexico, Cape Coral has a population of about 194,495. Much of the city is all about its canals and waterways, to the point that kayaking can be made into a regular activity for yourself. If you've ever dreamt of living in a house with stunning waterfront views, Cape Coral can leave you spoilt for choices. The scenic city is perfect for those who love engaging in outdoor activities, but at the same time, it boasts of great prospects for those chasing a career in the healthcare or education industry. Cape Coral's improving job market is as exciting as the city's beaches.
Population: 194,495
Median Household Income: $53,653 (2019)
Median Home Value: $254,338
Average Monthly Market Rent: $1,317
7. Port St. Lucie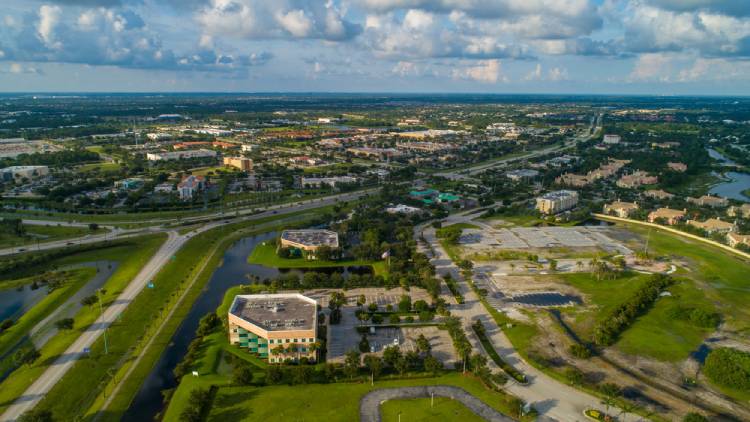 With a population of around 201,846, Port St. Lucie happens to be the third largest city in the South of Florida. The city has some great real estate options and living here is certainly a delight. Buying or renting a home isn't too expensive here, at least when you consider the beauty that the city offers. You will find plenty of botanical gardens here in Port St. Lucie. Wildlife spotting is also an experience one can have in the city, thanks to the Savannas Preserve State Park among some other places. A major highlight of of Port St. Lucie is the Spring Training of the famous MLB team New York Mets takes place at the First Data Field.
Population: 201,846
Median Household Income: $55,714 (2018)
Median Home Value: $235,708
Average Monthly Market Rent: $1,540
6. Hialeah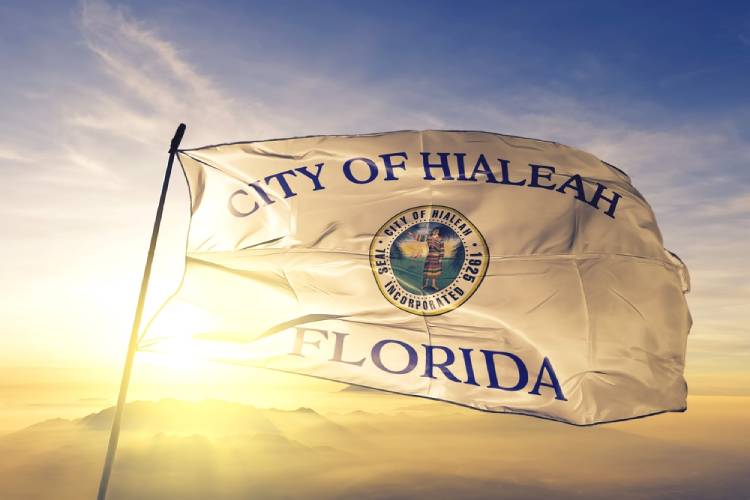 Just a little north of Miami lies this energetic city which comes with give or take 233,339 residents. Anyone who has ever considered living in a multicultural land which gracefully exhibits a sense of community and warmth, Hialeah is just the place for you. The city has a youthful exuberance to it and it is flooded with fun and friendly Latin American people. Something which extends to the culture and food here, making it equally delicious and colorful. While the city is just around 30 minutes away from Miami, it's not as expensive. The city is all about fun and food, and learning a bit of Spanish will go a long way here.
Population: 233,339
Median Household Income: $33,161 (2018)
Median Home Value: $246,376
Average Monthly Market Rent: $1,379
5. St. Petersburg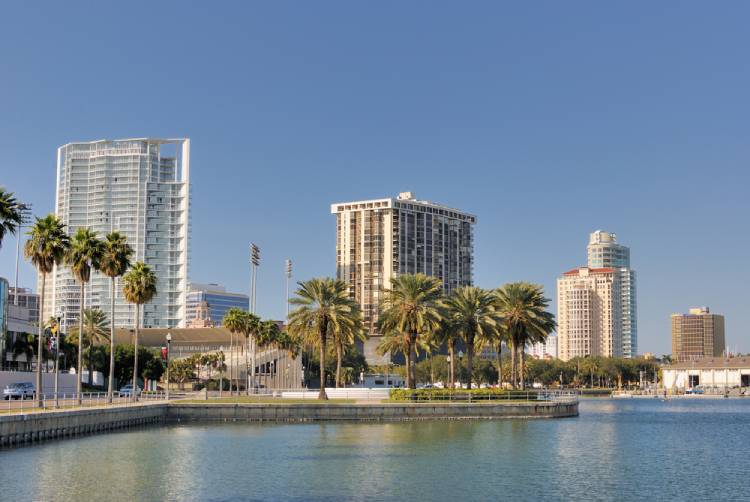 Surrounded by the Gulf of Mexico on its west and the Tampa Bay on its East and South, St. Petersburg is certainly one of those places where weather is almost always delightful. Though it does experience the occasional hurricanes. St. Petersburg does have a strong affinity towards art, with plenty of art galleries and museums to show for. In terms of the cost of living, it is definitely not overly expensive, with the Pinellas County tax standing at 7%. Which is not a lot considering there's no state level tax. Best part? A good part of the 265,351 population here is into some kind of business. St Petersburg has really strong roots to the marine business industry, while being great for female entrepreneurs too.
Population: 265,351
Median Household Income: $58,057 (2018)
Median Home Value: $220,700
Average Monthly Market Rent: $1,376
4. Orlando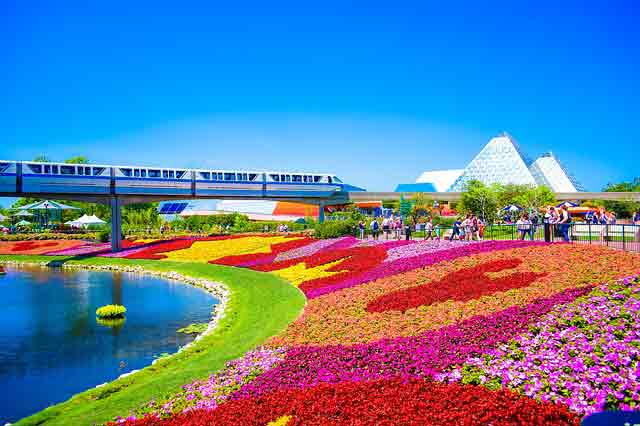 One of the most exciting parts of Orlando is the fact that it's a place where the concepts of job security thrives. The city has opportunities galore and Orlando is in the top tier of cities in Florida which has seen employment opportunities consistently increase. To the point that the city's unemployment rate is lower than that of the country's. Even the real estate market has been booming here. Disney's Hollywood Studios, Magic Kingdom and Universal Studios being present here indicate how theme parks are also a highlight of the city. Orlando's population being 287,442 shows just how many people the city attracts for that new life.
Population: 287,442
Median Household Income: $48,511 (2018)
Median Home Value: $263,750
Average Monthly Market Rent: $1,457
3. Tampa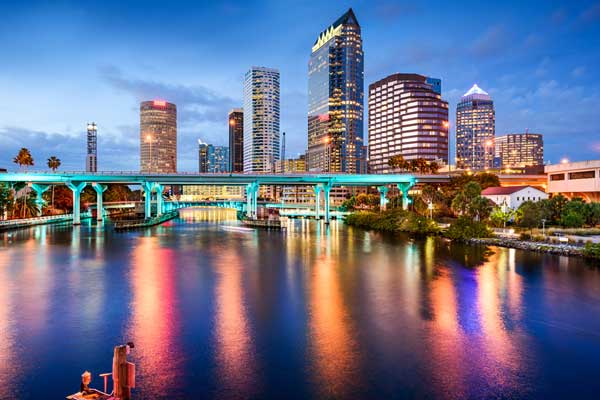 From Hyde Park to Ybor City, Tampa's neighborhoods are just as captivating as they are historic. The city has a great way of teaching its residents on how to be living the fine life. Tampa's up and coming neighborhoods with local restaurants and pubs do complement the city's growing and stable economy. This economy gets a massive boost because of Tampa's popularity as a tourist destination. But that is also further augmented by top dogs of the finance industry like JP Morgan Chase and Citi, among others. The city, with a massive population of 399,700, also has a stronghold in tech and healthcare, with many opportunities for those seeking a career in these industries.
Population: 399,700
Median Household Income: $54,599 (2018)
Median Home Value: $271,700
Average Monthly Market Rent: $1,330
2. Miami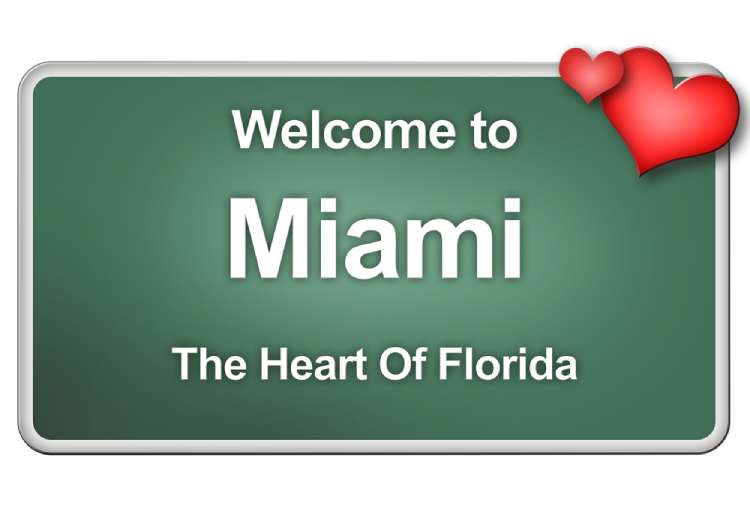 The city that lives the high life. A power packed city with a massive population of 467,963, Miami is actually one of the most densely populated cities in the US. With such a high population, the traffic is bound to be a part of the game. Fortunately, the public transit system here is pretty reliable and efficient. But here's where it gets interesting. Miami is also rated as one of the top US cities for walking. So you can simply walk to most places and sites here. While Miami is globally famous for its pristine beaches and the party life here, the city's Latin heritage, art and design scene, and cultural sights are just as fascinating. Miami is simply a happening city with much to see and do. Knowing at least a bit of Spanish would definitely help here.
Population: 467,963
Median Household Income: $56,328 (2018)
Median Home Value: $350,400
Average Monthly Market Rent: $2,018
1. Jacksonville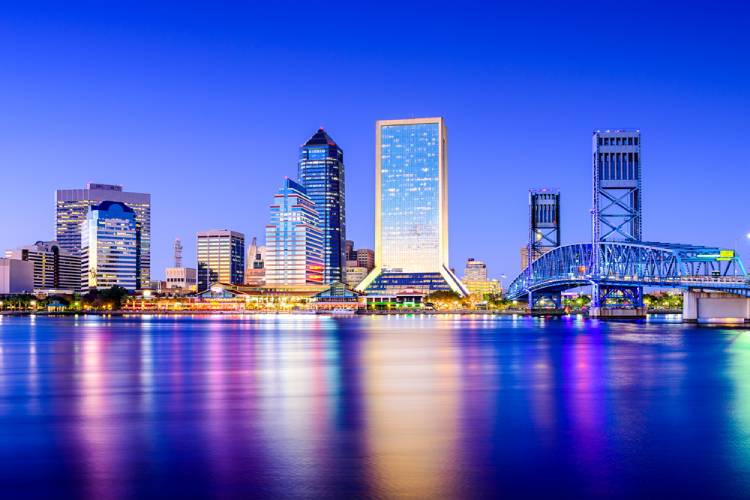 A haven for foodies, music enthusiasts and art lovers alike, Jacksonville is a city that has everything. Including a massive population that goes as high as 911,507. Famous bands like Limp Bizkit, Lynyrd Skynyrd and Yellowcard hail from the city, among others. The Jacksonville Jazz Festival only further epitomizes the city's bond with music. For a city this huge, the real estate prices and the general cost of living is certainly not as much. The unemployment rate of the city also happens to be less, as compared to that of the country. At Jacksonville, natural beauty combines well with a great urban setup, making the city great for a move.
Population: 911,507
Median Household Income: $54,269 (2018)
Median Home Value: $227,443
Average Monthly Market Rent: $1,109
Conclusion
A city's increasing population often has a pattern and reason to it. As that keeps increasing, quite often, opportunities also tend to follow. These are definitely the top 10 largest cities in Florida. Each of them with their set of similarities and distinctions alike, but interesting prospects nonetheless, in terms of being cities worth moving to. You have to keep in mind that there are many other factors to consider while making a move, such as who you are moving with, your financial stability, career path, reasons to move and more. Hopefully this at least gives you some insight to start your planning process.
See also: Fastest Growing Cities in the USA