Moving To Tallahassee – 2022 Cost of Living & Relocation Guide


VanLines Inc
Secure Storage
Easy Booking Process
Fully Trained Employees
GET QUOTE

Colonial Van Lines
Storage Services
Long-Distance Moves
Corporate Relocations
GET QUOTE

Moving APT
Vetting Process
Award-Winning
Available Nationwide
GET QUOTE
Our Take
Price
Rating
Minimum Shipment Size
Storage
Booking Deposit
Cancellation Policy
Quoting Options
Discounts

Best Overall Value


GET QUOTE

2+ bedrooms




Free 30 Days




10%

Free up to 72 Hrs

Phone / FaceTime / Text

Senior / Same day Booking

Best Industry Reputation


GET QUOTE

1+ bedrooms




30 Days




20%

Free up to 72 hrs

Phone / Facetime

Seniors Discount

Best Customer Service


GET QUOTE

1+ bedrooms







Free up to 72 hrs

Phone / Virtual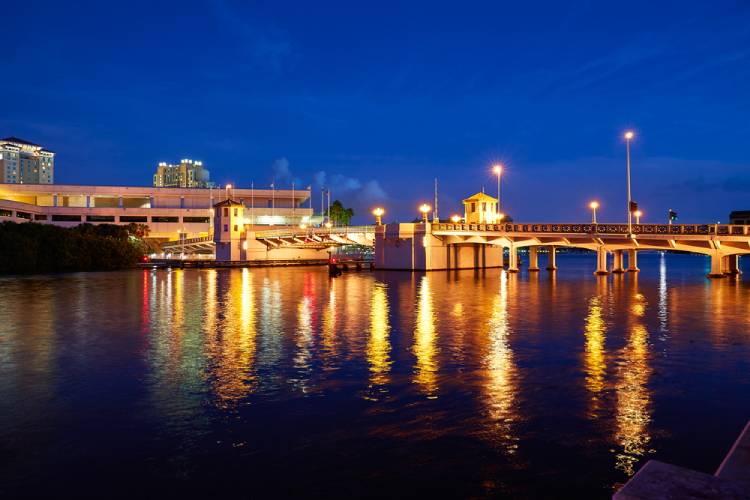 You know there must be something about the city if it is chosen as the state capital and Florida has been absolutely bang on with Tallahassee as its choice! It is hard to top a city that has the rolling red hills in its arsenal to gloat about. Apart from the education-driven community, what makes it an even more popular choice is the stage it gives for recreational activities, arts, and entertainment. If you are already loving the idea of moving to the capital city of Sunshine State, read through this article to be completely sure of it.
Weather In Tallahassee
Summers
The summer season in Tallahassee experiences hot weather for a whopping average of 5 months. Although bearable, the summer weather through your window-pane will give you scorching pain at times. The average daily temperature during the summer season in Tallahassee ranges from 72°F to 92°F! August being the hottest month of the year, experiences daily temperatures in the range of 73°F to 91°F. Despite the hot weather, summers are still a great time to enjoy warm-weather activities and laid-back beach time.
Winters
The winter season in Tallahassee lasts from December to late February. It's obvious that you won't get to experience freezing temperatures in a city located in North Florida. The average daily temperature around this time ranges from 44°F to 67°F with January being the coldest month of the year. Since the city experiences 0 inches of snow annually, your snow-boarding kit might not find it pleasing to reside in Tallahassee.
Spring
The blossom season in Tallahassee marks its presence in the month of March and goes on till the end of May. The average daily temperatures around this time range from 67°F to 89°F. However, because of the overly long summers and winters that serve a short stint in the city, the spring season is often unnoticeable here. You can take advantage of the various music and arts festivals this city hosts during this time.
Autumn
North-Western Florida being famously known for its fall season, has Tallahassee to thank for. The months of September to November in the city experience one of the best climatic conditions in the year. The average daily temperature during the autumn season here ranges from 48°F to 70°F. You'll enjoy outdoor activities the most during this time of the year in the city.
Transportation In Tallahassee
Roadways
The best way to move around in the city of Tallahassee is by car. If you are the kind of person who likes to explore the top places in the area and particularly the ones in the outskirts, traveling by car is your best bet. But there is no need to fret if you don't own a car. The city has some public transportation services which you can avail of to get to your desired destinations.
The StarMetro is the most affordable and common public bus service available in the city which could make it a little easier for you to fight the Monday blues. You can choose from a single-trip pass which would cost around $1.30 and a seven-day pass which is about $10.
If you decide to move to Leon County in the city, you can enjoy the unique vanpool services provided by Big Bend Transit Inc. Their on-call-demand service is one of the best features of this agency. Be it a doctor's appointment or a trip to the grocery store, they have got you well covered!
Taxis are another commute option that the residents resort to in the city of Tallahassee. The likes of Uber and Lyft being easily accessible, make them the convenient option for many. However, the prices tend to be higher than your usual so if you don't mind paying a little extra, you shouldn't find much trouble getting around in the city.
Airways
Being one of the major airports in North Florida, the Tallahassee International Airport in Leon County is the prominent and most commonly used airport in the city of Tallahassee. There's just one catch to it, the airport doesn't serve international locations as of yet.
Railways
The Florida Gulf & Atlantic Railroad, LLC is a freight train that operates over 430 miles between Baldwin and Pensacola has a branch of a line that passes through Tallahassee.
Job Market In Tallahassee
Before we move to the part where we talk about how much you'd be paying for bread, let's talk about earning for it first. Proudly showcasing an unemployment rate of 3.80%, which is lower than the national average of 4%, Tallahassee has been constantly improving and looking for ways to provide maximum job opportunities to its residents. The fact that it has bested its long-term average of 4.73% is proof enough of its progress.
The Government being the protagonist in Tallahassee's economic story has helped the city maintain a fairly stable position for quite some time now. Apart from this, the healthcare, education, printing, and publishing industry play a crucial role in uplifting the city's economy. If you are big on tech and want to find employment in the same domain, Tallahassee could very well satisfy this demand of yours. Often referred to as the "Silicon Valley South", this city is a hub for technology!
To help you better find employment opportunities in the city, here are a few options you can choose from.
Some Of The Largest Employers Of The City According To Zippia Are:
1. Tallahassee Memorial Healthcare
2. Florida A&M University
3. City Of Tallahassee
4. Florida Department Of Highway Safety And Motor Vehicles
5. Williams Communications
6. Citizens Property Insurance
7. Florida Fish & Wildlife Conservation Commission
8. Capital Region Medical Center
9. E.S.I
10. Florida Department Of Economic Opportunity
Real Estate In Tallahassee
Buying A House In Tallahassee
Buying a house in the Sunshine State's capital is relatively affordable when compared to the other state capitals of the country. Retaining a median home value of $248,210, Tallahassee stands quite a few levels below the state average of $357,130. The city has seen an impressive 18.1% spike in the past year when it comes to home values and is yet quite easy on the pocket. In times where the prices of living under a roof are through the roof, Tallahassee serves as a good exception.
Renting A House In Tallahassee
When it comes to renting an apartment in Tallahassee, you would see yourself spilling close to $1,400 for an average 1,045 sq. ft. apartment. The reason behind this slightly higher price bracket is that rent-occupied homes outnumber the owner-occupied households in the city. A good memory-refresher on that demand and supply class, isn't it?
If you are looking for an affordable neighborhood in the city, consider moving to Wilkinson Woods, Oak Ridge, or Tallahassee Ranch club where the rents come about to be around $925. If you don't mind splashing some extra bucks to experience the best of what Tallahassee has to offer, check out the neighborhoods like Avondale and Bucklake where the rent prices soar as high as $1,700!
Crime Rate In Tallahassee
In the matter of the crime rate in Tallahassee, NeighborhoodScout data suggests that the city has one of the highest crime rates in the country. To give you a number, the crime index value is 16 out of 100, with 100 being the safest.
The chances of you being on the unfortunate receiving end of violent crime is one in 128 and the number is one in 32 if we talk about property crime! So, if you are moving to Tallahassee, make sure you are aware of these law-breaking activities in the neighborhood. Some of the safer parts of the city which you could move to are Meridian, Baker Place, and W W Kelley Road.
Cost Of Living In Tallahassee
Your dream of living in a beach state without burning a hole in your pocket might very well become a reality should you choose to move to Tallahassee. The cost of living in this city is 4% less than the national average, and given its amenities, this is basically a steal! To give you a more in-depth guide on how your daily expenses would pan out, below is a gist of the same.
Utilities
Speaking of the monthly and daily utilities, the city fares an impressive 14% lower than the national average. When was the last time you actually enjoyed a low score like this one?! While we are on the subject of low scores, your average utility bill (Electricity, Water, Heating, Garbage) will cost you close to $190 in the city of Tallahassee.
Coming down to the daily expenses, a gallon of milk will cost you around $2.20 and a loaf of bread about $3.70. A carton of eggs will put you down about $2.01. Grocery prices are one of the very few aspects which tend to be a bit higher than the national average. So, make sure you consume those bread sides too!
Your not-so-friendly meeting with the doctor will upset your wallet for $110. Though the healthcare in Tallahassee is about 1% less than the national average, no one likes the idea of spending about a hundred bucks on it!
Education
Top Rated Universities
1.   Florida State University
2. Florida A&M University
3. Flagler College
4. Tallahassee Community College
5. Broward International University
Top Rated Schools
1.   Lawton Chiles High School
2. Florida State University School
3. Lincoln High School
4. James Rickard High School
5. Wakulla High School
Also Read: Top 10 Largest Cities In Florida
Top Neighborhoods To Move To In Tallahassee
Betton Hills
One of the oldest and quite possibly the finest neighborhoods in the city of Tallahassee is Betton Hills. Its nearness to the city's Downtown area makes it a popular moving location for people of all ages. Spotting this part of the city from a distance is fairly easy. Just look for a beautiful green symmetry of pine and oak trees enhancing the overall appearance of the area, that's when you know you've reached Betton Hills. Home to five public parks in this neighborhood, you can gauge that it is a family-friendly area for your kids to grow up in. Due to the presence of these amenities, it is safe to say that the neighborhood falls on a slightly expensive side of the spectrum.
Median Value Of Homes – $540,000
Median Rent – $1,580
SouthWood
If you are looking for a neighborhood where the residents will make you feel more than welcome, then SouthWood is the place to be. Not just its friendly community, the place also has parks for children to give them the perfect place to unleash their shenanigans. With a bikeable score of 56, you can move across the majority part of the neighborhood on pedal! Apart from the tight-knit community, this area is located at a good distance from the center of the city, away from the commotion!
Median Value Of Homes – $395,120
Median Rent – $1,660
Downtown
No list is complete without mentioning the hip and vibrant neighborhood of Downtown. With happening nightlife, popular arts and music scene, delectable restaurants, and much more, this is one of the top places you can choose for your relocation purposes. You can marvel at the classic Florida Supreme Court Building here which was built in 1845! The Downtown MarketPlace is something you will find yourself visiting quite often thanks to its fresh homegrown produce and organic items. So, if you are looking for an all-around neighborhood with all possible amenities, then there is no better place than Downtown.
Median Value Of Homes – $242,123
Median Rent – $140,012
Frenchtown
Projecting a history dating back to the Civil War era, Frenchtown is one of the oldest neighborhoods in the city of Tallahassee. Although it has undergone major construction rebuilding, the neighborhood still continues to boast its vintage-styled houses which were once a sight to look at and which still continue to be a thing people marvel at. The affordability around this part will make it very easy for you to relocate from practically any town.
Median Value Of Homes – $150,000
Median Rent – $1,520
Killearn Estate
It is time to channel your inner Tiger Woods and show off that solid swing of a club in this golf course community. The affordable house rates in this area given the fact that you'd be experiencing fantastic amenities like extensive trails, playgrounds, top-notch dining options, and the famous championship-caliber golf course should be reason enough to move here.
Median Value Of Homes – $312,220
Median Rent – $1,545
Conclusion
Now that you have a fair idea of what your life will look like in Tallahassee, we will go out on a limb to say that relocating to this city is one of the best decisions you'll make. Home to people of all age groups, and a diverse population, you can never really go wrong with Tallahassee.
FAQs On Moving To Tallahassee
Is Tallahassee A Good Place To Move To?
If you are looking for a place with a good mix of urban-suburban feel which has just about everything to do, Tallahassee is a great place for you to reside in.
Is Tallahassee Expensive To Live In?
With a cost of living that is 4% less than the national average, it definitely is easy on the pocket to live in Tallahassee.
Does It Rain A Lot In Tallahassee?
Tallahassee averages about 59'' of rainfall annually, which is quite higher than the national average of 39''. So, Tallahassee experiences quite a downpour.