Tips For a Zero Waste Move


VanLines Inc
Secure Storage
Easy Booking Process
Fully Trained Employees
GET A QUOTE

Colonial Van Lines
Storage Services
Long-Distance Moves
Corporate Relocations
GET A QUOTE

Moving APT
Available Nationwide
Award-Winning Movers
Extensive Vetting Process
GET A QUOTE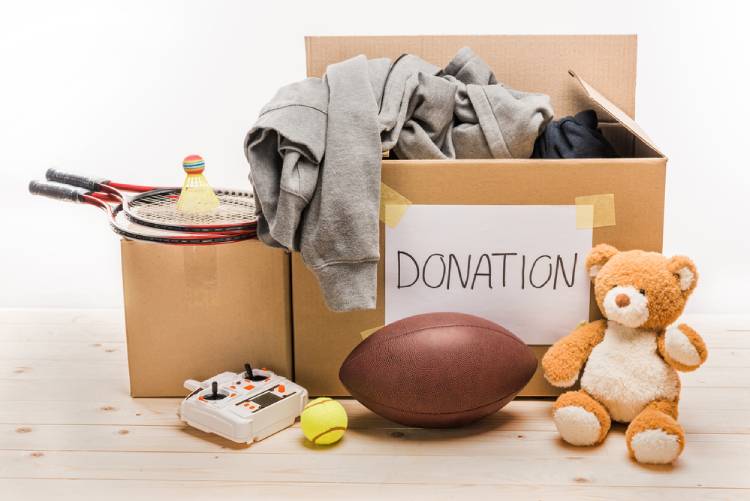 Have you ever heard of the expression, "Less is more"? Well, it certainly applies to packing. It's one thing to make sure you take things of sentimental value along with you. But then again, we often tend to have a lot more things than we need or even use at all. That's something you'll definitely come to grips with when you start packing for a move. It also helps you figure out the things you actually need and the ones you can do without.
We all know how common moving is here in the US. Sometimes, last minute scrambling for packing materials, leaving things behind and creating waste is a big part of it. Worst part is how some of these things are not always eco-friendly or biodegradable. So the waste you let go of will eventually not do our environment a whole lot of good. Fortunately though, these tips for a zero waste move will help you with your packing problems while being eco-friendly.
The Planning And Preparation
A lot of humanity's greatest achievements happened to be because of great planning and preparation. Looking for ways to reduce waste when moving? First you have to make an inventory of all your belongings. Create a detailed list and start as soon as possible. Ideally, over a month in advance. We're not asking you to go bonkers, but hey, you have to stay ahead of the curve. Planning allows you to figure out how to deal with everything you own.
This means digging through that storage room, the garage, or for that matter, that wardrobe or drawer which holds so many things you barely ever touch. Goes without saying, you won't be able to list everything down, until you start digging every last nook and cranny of your home. Essentially, the idea is to bucket all your stuff into 5 major categories – Pack, Sell, Donate, Recycle, Dispose. Trust us, this will make your life much easier.
A really important factor that you must consider in your planning process is time. We don't just mean the time you will need to pack something. You must also consider how much time you will need to sell some things, find buyers, have a garage sale, recycle your belongings, find a non-profit organization or anybody else to whom you can donate the stuff you don't need. These things also require preparation and time.
Keep in mind that you don't have to wait till the 11th hour to recycle anything. You could check Terracycle and Earth911 for recycling anything that's of no use to you. Alternatively, you could also get in touch with local markets and shops to see if any of those could help you out in some way. Now, after you've identified all your items into these categories, you need to account for packing and the materials required for it
Packing Materials
These will also be focused around the 5 categories we mentioned above. Beyond suitcases and other luggage carriers, there's always the traditional cardboard boxes. These will definitely come in handy for cutlery, larger electronic devices and footwear, among other things. For your clothes, mini gadgets, bedsheets and other little knick knacks, the suitcase would be the ideal luggage to place those belongings.
In case you're wondering how cardboard boxes, loads of tape and a whole lot of Styrofoam would help with a zero waste move, don't worry, we got that covered too. The best part about these boxes is that they can always be reused. If you don't have the boxes, you can just as easily get second hand ones that are in good condition. Also, there are biodegradable options also available for Styrofoam or packing peanuts.
See also: How to Find Free Moving Boxes?
A great way to manage your packing is to start with the things you don't use on a daily basis. Even so, packing materials can often end up being counterproductive to the idea of a zero waste move. This is where DIY crafts come into action. You can always make use of old blankets, containers and other stuff to create your own luggage carriers. It's actually a great way to reduce waste like packing peanuts, extra straps of tape, packing paper, etc.
You could also opt to invest in duffle bags and suitcases to reduce the use of cardboard boxes, tapes and packing peanuts. A great alternative to packing peanuts are your own soft bed sheets, blankets and old clothes, strategically placed or wrapped to provide protection for fragile stuff. Finding good materials are important for packing, but getting the right ones are even more essential to ensure you don't end up creating more waste in the process.
The Packing And Moving
Sometimes, it's best to let the experts take the reins. So if you're not confident about packing some of the more delicate and valuable objects and belongings, let the movers handle it. What you can do is ensure that you're using the services of an eco-friendly moving company. Yes, they exist. You might even know them as green moving companies. They will help you in ways you might not have even imagined, including with recycling.
For starters, these companies will reduce your effort of finding the right supplies for packing. So they will be focused on using biodegradable packing supplies. They will also help you move, dispose or simply find a way to deal with the perishable items you will be left with while moving. Sure, you could always donate a bunch of them. But if you intend to move them with you, trust the green moving company to take it upon themselves to figure this out.
See also: Top 10 Full Service Movers in the U.S.
At the same time, they will also ensure that their own practices are as eco friendly as possible. In other words, they do practice what they preach. Be it with their transport vehicles, their gears, equipment and tools of the trade or even the packing materials for that matter, almost everything is environment friendly. Rest assured, you can be at ease knowing they will be responsible in the way they provide their service to ensure there's zero waste.
Additional Tips & Hacks to Reduce Waste When Moving
Plastic Crates & Bins:
No issues of space, no fear of getting damaged easily like cardboard, can be reused for years, and most importantly, they considerably reduce waste. You should definitely consider investing in some of these for packing. Also, they're like a one time investment and can serve multiple purposes throughout your life just as well. In fact, they can also be pretty reliable for being organized. You get rental options for these too if you don't want to buy one.
Say Your Goodbyes First:
Doesn't matter if it's something you intend to sell or donate, the first thing you do is create an inventory of those things. Then you segregate them into categories of things you want to sell and things you want to donate. If you don't get rid of them before starting the actual packing, you'll end up carrying unnecessary items with you. And they will most certainly disrupt the flow of packing for a move, while creating more waste for you to deal with.
Don't Let Food Eat Your Mental Peace:
Unless you're a super human version of Joey Tribbiani who can eat everything in the refrigerator in one go, we suggest you plan for the perishables too. By perishables we mean everything inside your refrigerator and kitchen cabinets. Make sure you're gradually reducing the number of snacks, packets, and open food in your fridge and kitchen cabinet with each day that brings you closer to moving out.
An ideal way to go about this would be to make sure you have no leftovers on the day you move. This should also include anything that specifically requires refrigeration. At the same time, make sure that spices, packed goods, cereal boxes, snacks, etc, are packed a day before. Beyond this, if there's still something edible left, give it away to neighbors or anybody else. Not being careful with food can cause a lot of waste while moving.
Your Reliable Partners In This Process:
eBay, Home Depot, Craigslist, Walmart, Local Markets, Local Grocery Stores, Ikea, Buy Nothing Groups, Tradesy, Gumtree and Swap. Rely on these companies to either buy any of the packing and moving essentials, to sell something, donate anything you don't need anymore or even recycle for that matter.
Conclusion
Investing more time and planning will automatically gear you towards a zero waste move. After all, most things we leave behind end up in a landfill. So at some point, we have to start doing our bit to make the process of moving environment friendly too. We at 9Kilo.com can tell you without a shadow of a doubt that it's definitely achievable. Just keep these things in mind, and seek the help of professionals wherever necessary.