What to Pack First When Moving


VanLines Inc
Secure Storage
Easy Booking Process
Fully Trained Employees
GET QUOTE

Colonial Van Lines
Storage Services
Long-Distance Moves
Corporate Relocations
GET QUOTE

Moving APT
Available Nationwide
Award-Winning Movers
Extensive Vetting Process
GET QUOTE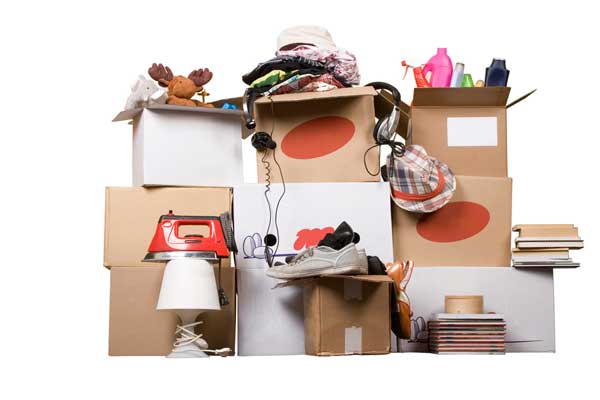 Moving can be a time when frustration and tension can build up quickly, so ensuring it is orderly can help the situation. Working with a time schedule to pack away unnecessary items early will help clear the way, but the best solution can be purging items that are no longer useful or wanted. If it is not there to pack, any concerns about it will melt away. The goal here is to get organized before the first item is packed, so get ready to dig in.
The Purge
First comes the purge, and there are good and bad ways to go about it. Having a donate box and the trash can in the work area is a good way to ensure items do not wander back into their original place. As the donation box gets full, consider dropping it off at the local charity on the way to work or during errands. It can help keep unnecessary items from coming back, and it will clear needed space.
See also: Charities that pick up your stuff
An Inventory
Taking an inventory is an important step to know if damage occurs during the moving process. As rooms get cleared during the purge, it would be a good time to whip out a smart phone and begin taking pictures. They can be uploaded to your computer for storage, or you might want to email them. Finding them after the move is complete could be the difference between a paid claim or paying for the damage on your own.
Make a List
Many experts believe making a list of items to pack should be next, but just printing out this guide should do the trick. It is designed to keep you on track and organized, so spending time you do not have could be wasteful.
Pre-Packing
Start early when it comes to packing up the house, and life will become easier as moving day approaches. Many people figure it will take only a few days to get their belongings in boxes or wrapped, but arranging for utilities being turned on, schooling for the children, and even learning where everything should go can take a lot of time right before a move. Start packing about four weeks ahead of time, but do not go overboard. Two or three boxes each evening that are fully packed should make the last week easier.
Now, it is time to start.
Stored Items
Storage items should be the first things packed, and they may even be in boxes already. Check to make sure they are securely closed, and add labeling so they can be easily put away at the new place. Once those items are complete this packing item can be checked off.
Off-season Packing
Anything that is used in a different season should be packed next, and there are several ways to think about this topic. Clothes that will not be used until later in the year are considered off-seasons, but there are also sports equipment items that fit this category. If the yard does not need to be mowed because winter has arrived, those items will also fall into this category. Checking off this item will make moving a breeze, so it's time to box it up.
Starting the Kitchen
The kitchen should be packed last, but think about what really gets used every day. That fine china is likely to be sitting in the same place over the next few weeks, so it is a good time to box it. The same can be said for serving platters, baking tins and even those fancy wine glasses on the top shelf. A couple of boxes later, and these items are ready to move.
See also: How to Pack a Kitchen When Moving
Pictures and Decorative Items
The walls and bookshelves in a home are often filled with personal items, but they are not actually necessities. Taking down pictures now will make the onerous task of packing them easier, and those knickknacks will not need weekly dusting when they are closed in a box. Decorative window treatments like drapes can come down unless they are remaining with the house. Pack up excess linens for beds, and remember to box up the guest towels. Do not forget the books no one will be reading until they are in the new house, and yet another item can come off the list.
The house should be looking a bit bare by now, but that is a sign that progress has been made. It might be a bit inconvenient to have boxes stacked in room corners, but they will soon be on their way to their new home. It should be approaching the final week, and this is when it can become hectic. Hold on because that list is now easier for those who have reached this point.
Clothing to Wear
The next step is dependent upon how far the move will be, and it is about being prepared for a few days of boxes and the actual move. If it is a local move, pack about two days worth of clothing for each family member. Those going a long distance might want to include a few more days worth of items so there will be no pressure to find a laundry before unpacking has begun. Remember to include any medications or favored toys for small children so they can be suitably occupied as the move progresses.
The final week is about roughing it in the middle of civilization. Everything must go into boxes or be wrapped up this week, so take a deep breath and start down the final list.
Linens, Towels and Clothing
Any clothes that are not being worn in the next week should be packed. Keeping up with the laundry now is a good idea, and consider packing clothes as they come out of the dryer. Even mixing everyone's clothes together will not be that big an issue because they can easily be put away in the new house. Linens and towels should be added to the boxes until there is only what is needed for the rest of the time before the move.
Personal Items
Any personal items in bedrooms that have not yet been packed should be heading into boxes. Take it one room at a time, and leave out only what will be absolutely necessary until moving day. If you have children, negotiate what they can keep for now. They have little or no control over what is occurring, and being able to keep a favorite game or stuffed animal can make life easier for the whole family.
Moving Food
Cleaning out the refrigerator, freezer and cabinets should be done next. If the move is local, start using up whatever is possible so there will be less to pack in a cooler or boxes right before moving. For those going quite a distance, paring down is still a good idea. It might also be time to call friends, neighbors and relatives to see if anyone wants a few leftovers.
Kitchen Packing
Packing the kitchen will be a chore, and it can be even worse when thinking about eating for the next few days. Investing in disposable utensils and paper plates could be a good way to get the packing done without worrying about eating. For those who have more time and energy than disposable income, cooking meals that can be heating in the microwave for the next few days can be helpful.
Severing the Connection
Electronics are the way we connect to the world, and it could be difficult to disconnect and pack them. It might seem like a good idea to wait until the last minute, but everyone will survive if they are packed a day or two before the move.
Furniture and Appliances
Small appliances and furniture should be packed or wrapped next. If the move is being done by a professional company, they will take care of packing the large furniture items. Those doing their own move will want to make sure they wrap items securely so they are not damaged going out the door.
The Day of the Move
It is now the day of moving, and there are still a few items that have been kept out. They should be packed first thing in the morning, and the boxes will need to be labeled. These include bedding items, bath towels, laundry and even toothbrushes. Bathrooms often have items that will need to wait for the last day, so be prepared to spend at least half an hour for each one.
Pets and Children
Kids and pets have their own needs at any time, and being able to supply them while a move is taking place can be important. Pack their items just before moving, and they should be more comfortable knowing they will not be left behind.
A Clean Sweep
Cleaning is sometimes required right before moving, so cleaning tools and supplies are generally the last items packed. Saving a box for them can be helpful, and put each item in as they are no longer needed. A clean sweep will feel good, but it is also a wonderful time to go through each room of the house to make sure everything is gone. Just in case, it might also be a good idea to go through each bathroom and the kitchen. Open every drawer and cabinet to make sure nothing has been left behind. If the house has a garage, storage area, attic or shed, making sure everything has been moved out will be the best way to prevent leaving something important behind.
Sharing the Happiness
Okay, packing is almost done. It might seem strange, but it is time to pack for the next occupant of the house. If there is a garage door with an opened, the remote will need to be left. Extra keys are often made for family members, and they should be packed as well. Any appliances remaining might have manuals to go with them, so putting them in a box for the new people will be a kind gesture that will make their move easier.