Best Moving Companies in 2023
Our Take
Price
Rating
Minimum Shipment Size
Storage
Booking Deposit
Cancellation Policy
Quoting Options
Discounts

Most trusted Mover


GET QUOTE

30 days

10%

Free up to 72 hrs







Military

Best for Complex Moves


GET QUOTE

3 + bedrooms

30 days




10%

Free up to 48 hrs




On site Estimate

Military

Wheaton's quality standards


GET QUOTE

2 + bedrooms

30 days




30%




Free up to 72 hrs




On site Estimate




Military

Best for up-front pricing


GET QUOTE

No Minimum




30 days Free







72 Hours




Phone / Text




Military
The big day we all dread is fast approaching. No, we are not talking about tax day, but another dreaded day called moving day. Whether you plan to move across town or relocate 1,000 miles away, you have to first decide whether you want to perform the move yourself or hire one of the best moving companies. Both methods of moving have advantages and disadvantages.
Moving companies typically get the call for a move when it involves traveling over a significant distance. For example, you can probably coordinate and manage a move across town on your own. However, relocation to a city located on the other side of the United States requires the logistical experience of a licensed professional mover.
Ranking the best moving companies is a subjective process at best. Nonetheless, there are several criteria that will help you decide what are the most trusted moving companies for customers living within the United States.
The 10 Best Movers in USA
What are some of the criterion you should look for in the top-rated moving companies? We have selected six criteria that define where the 10 best moving companies rank on our list.
• Offer advanced time tracking technology tools
• Operate both short and long term storage units
• Provide packing and moving supplies at discounted rates
• Pack and unpack your stuff
• Arrange furniture in your new home
• Take care of fragile items
Below are the top 10 moving companies
1. Mayflower Transit

Considered by many moving experts as the gold standard in moving cross country, Mayflower Transit possesses more than 80 years of experience in moving households thousands of miles to a new city. The moving giant uses the highly rated proprietary tracking system called "MayTrack" to ensure your things arrive safely within the contractually specified period. You can also keep tabs of your stuff by accessing the MayTrack system.
Website: www.mayflower.com
2. United Van Lines

With a local, national, and international presence, United Van Lines covers every moving base. More than 400 agents located across the United States provide unsurpassed customer service, especially when it comes to planning the timing of a move. The company also provides moving container and storage facility services.
Website: www.unitedvanlines.com
3. Wheaton World Wide Moving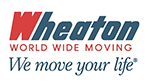 Because of its reputation for delivering quality and dependable moving services for more than 50 years, Wheaton World Wide Moving perennially sits at the top of best moving company lists. More than 250 agents globally and nearly 4,000 employees representing dozens of nationalities makes Wheaton the preferred choice for many customers performing long distance moves across the United States and overseas to Asia and Europe.
Website: www.wheatonworldwide.com
4. Arpin Van Lines

Headquartered in Rhode Island, Arpin Van Lines has made a strong push to land on the list of top 10 moving companies in USA since the company started offering moving services at the turn of the new millennium. With more than 330 strategic service centers located around the world, Arpin has the customer service manpower to handle any type of move. Arpin is exceptionally skilled at offering short and long term storage services.
Website: www.arpin.com
5. Solomon & Sons Relocation Services

Solomon & Sons Relocation Services, A Nationwide moving carrier, Independently owned and operated. Providing one of a kind moving experience that focuses on the sole satisfaction of its customers. A moving company with hundreds of 5 Star reviews and many respected affiliations and accreditations such as the BBB, The American Moving & Storage Association and more. Solomon & Sons Specializes in Local & Long distance Relocations. If your planning on peace of mind relocation service provider Solomon & Sons Relocation is a company, you can rely on.
Website: www.ssrelocation.com
6. Bekins

In business since 1891, Bekins has expanded to more than 250 locations operating in each state. Bekins receives praise for deploying cutting edge technology that includes real-time tracking and accurate inventory counts.
Website: www.bekins.com
7. Atlas Van Lines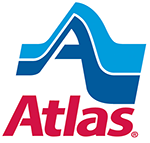 As a subsidiary of Atlas World Group, Atlas Van Lines specializes in safely transporting expensive items like electronics, fine art, and museum-caliber exhibits. More than 500 worldwide agents cover every inch of the globe, although Atlas promotes its services for long distance moves within the United States.
Website: www.atlasvanlines.com
8. Two Men and a Truck

It's not just a local mover anymore. Two Men and a Truck has morphed into a highly acclaimed moving company that finds itself on virtually every best moving company list. With a comprehensive GPS system, the company alerts customers to delays and any other type of issue that is common to moving from one location to another.
Website: www.twomenandatruck.com
9. Flatrate Moving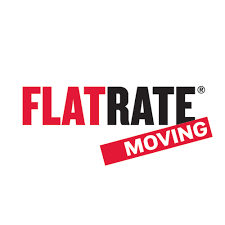 As a relative newcomer to the moving game, Flatrate offers a pricing model that many moving experts believe is the best model in the industry. The name Flatrate says it all, as you never have to worry about unnecessary expenses showing up on the final moving bill.
Website: www.flatrate.com
10. UPack

You pack, you unpack. That is the efficient operating standard deployed by UPack. The company represents the high standards established by the moving container industry. You save money, as well as have complete control over how your stuff moves.
Website: www.upack.com
The table below displays the list of top-rated moving companies in 2022
Let's also review what you need to do before hiring one of the best moving companies.
Things to Do before Hiring One of the Top Movers in USA
Hiring a moving company is a time-proven method for helping customers get from point A to point B, without having to deal with the seemingly countless logistical nightmares. Professional movers not only take the physical grind of moving off your hands, but they also ensure your stuff arrives safely to a new location in a timely manner.
Here is what you should do before a move:
Research
The Internet provides a great source of information for consumers to compare moving companies. Google your moving company candidates, and then visit each of the company websites to learn what each company has to offer in terms of products and services. You need to have a list of company attributes that allow you to conduct a thorough analysis of moving company perks and amenities.
BBB Each Mover
No, we are not talking about a BB gun, but instead, we are referring to the Better Business Bureau (BBB). As the leading consumer advocate in the United States, the BBB rates every business operating within the 50 states. An A+ rating is what you want from any moving company on your short list.
Customer Reviews Matter
We have heard about how a few disgruntled former employees can taint customer reviews. What you want from customer review sites such as Yelp and Google is much evidence pointing to the high success rate of movers on your short list. A company that has five excellent reviews out of five responses should not be taken as seriously as a mover that has amassed more than 100 positive reviews and only a handful of negative feedbacks.
Transparency
By this, we mean transparent rates. Far too many moving companies tuck hidden fees and penalties within the fine print of moving agreements. Every mover on our list of the best moving companies states up front what you can expect to pay for a relocation. Moreover, make sure any mover on your short list presents the appropriate license and insurance for operating a moving company in the state where you live.
Above all, hire a moving company that best matches your moving needs. Every move requires a different set of products and services. For example, does the mover you have at the top of your shortlist have a truck that is large enough to accommodate your moving needs? Do you need certain supplies that a mover can deliver? There are dozens of questions to ask for you to determine which of the 10 best-rated moving companies is the right company for your move.
If you are planning to move across the country, then this list will be useful to you!
See Also: Gold Standard Moving And Storage Company