Best Home Staging Tips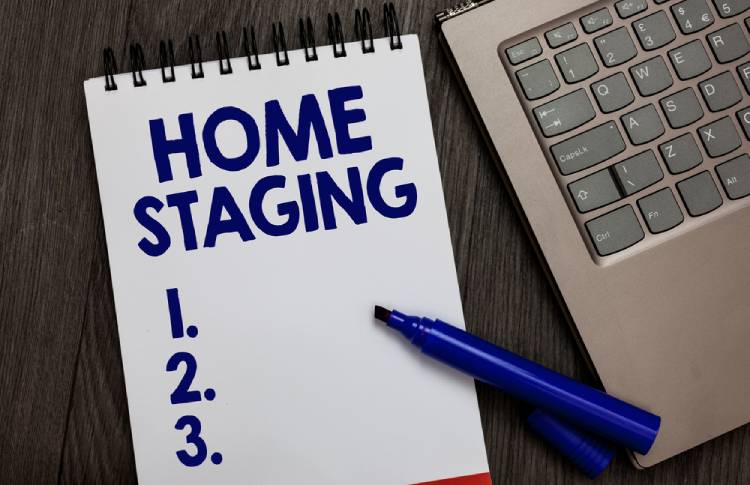 Home Staging Tips You Can Take to the Bank
If you are about to move and embark on a home-selling journey, you may wish to pay tribute to real estate agent/interior designer Barbara Scharz. Remember her name. She grew weary of clients eager to put their homes on the market who were clueless about how to go about showing interiors and exteriors in the best light in the 1970s.
Barbara began recommending practical and fanciful tips to make interiors and exteriors look so welcoming and inviting, every home feature looked better than it had before she stepped in. As the mother of the concept of "staging," Barbara is a hero in the minds of home sellers and realtors who have adopted her practices over time.
Now a marketing tool familiar to anyone who stays on top of real estate trends, there are plenty of studies verifying the effectiveness of staging. Stage and count on selling your home faster and for more money.
That's your goal too, right? Why hire a high-priced home stager when you can do the job yourself with our help? Keep reading. You can thank us after your successful closing!
1. Did you know that some rooms are "better" than others?
This isn't a popularity contest, but it is a fact: Some rooms are more important to home shoppers than others. Research shows that master bedrooms, living rooms and kitchens are deciding factors when consumers make home buying decisions.
It's easy to see why these rooms are favorites. Where does your family gather? If you say kitchen and living room, you get it. Master bedrooms are "escape" venues usually filled personal, luxurious extras that offer the occupant comfort, safety and intimacy.
Prioritizing these three hot spots should be your goal. After all, when you go home shopping, which rooms make the biggest impressions on you?
2. Box up your personal stuff
What's the first thing you should do when you set about staging your home to show it off to potential buyers? Carefully put away the personal items that are near and dear to you.
There's a very practical reason why removing items you treasure can enhance your home's vibe. If your rooms are filled with so much memorabilia, visitors may not be able to imagine anyone living in the home but you and your family.
Staging rooms requires removing items that run the gamut from photos and 'fridge magnets to religious icons and toothbrushes. By removing these things, you give potential buyers opportunities to imagine what your home can look like with their things on display.
3. Don't become a reality show star!
If you've ever watched "Hoarders" on The Learning Channel, you know that some people are extreme savers. But there's a difference between retaining so much stuff it's impossible to walk through rooms and being overly fond of things that contribute to an ordinary amount of clutter.
See also: Where to Donate Your Furniture
If you are unable to part with an overabundance of things, consider renting a storage unit. Alternately, take the advice of successful home stagers to make sure that every room looks spacious, clean and organized. Get your hands on three huge boxes. Mark one "keep," one "donate" and one "trash." Gird your loins and get to work.
Every item you ditch can boost your sale prospects because "messes cause stresses," says Dr. Sherrie Bourg Carter, writing for PsychologyToday.com (https://www.psychologytoday.com/us/blog/high-octane-women/201203/why-mess-causes-stress-8-reasons-8-remedies). If you refuse to declutter your living space the price you pay could be the value of your home.
4. Make Mr. Clean your new BFF
An important part of the staging process is making sure you show off the cleanest house on the block. This important step requires serious elbow grease so potential buyers are impressed. Your mom was right. Cleanliness is next to Godliness, and who couldn't use help from on high when your home's on the market?
See also: Move Out Cleaning Checklist
But, what if your job, kids, social obligations and volunteer work have already got you frazzled? Hire a professional cleaning service to come in and do the job. But de-clutter first to cut down on the amount of time whomever tackles the job spends on it.
5. Home repairs 101
Look around. Unless you're fastidious (and perhaps a little OCD) about making interior or exterior repairs the moment they are needed, it's time to patch up walls, sand and repaint, re-stain and shampoo every carpet.
Need a guru? How about the clever editors at HouseLogic (https://www.houselogic.com/sell/preparing-your-home-to-sell/important-repairs-to-make-before-selling-a-house/)? They can help you attend to things you might not have thought about as you repair and restore every eyesore before putting your abode on the market.
Not handy? If you can't tell the difference between an Allen wrench and Cousin Allen, find a contractor specializing in small repair jobs and turn him loose. If his name happens to be Allen, that's a plus!
6. Think of your home as Switzerland
Home to the Alps, army knife, Lindt chocolates and Rolex watches, one of most often-referenced Swiss claims to fame is neutrality. To appeal to home shoppers of all walks of life, you would be wise to declare your home neutral territory, too.
Begin by scrutinizing room color schemes. If you're already a fan of muted, earthy neutrals, you're a step ahead of the game. If not, bite the bullet by getting rid of bright colors. The red accent wall you adore could cause a home browser to exit your front door immediately.
Assume everyone touring your house is a scientist, engineer or mathematician (top professions for conservative souls). If you don't want home buyers to identify your color scheme with you rather than themselves, you could wait a long time for an offer if you refuse to adopt a neutral palette.
7. Do you believe in love at first sight?
It can happen. But relationships can't deepen if first impressions go south. There's a reason realtors are obsessed with "curb appeal." Many share stories of clients who never left their cars because they were too turned off by a home's exterior.
Yes, staging is an activity that requires attention both inside and out. From dead shrubs to holiday lights still on display in July, there are plenty of turn-offs that can stop potential buyers in their tracks if you don't get there first.
Ditto your interior. Listen to your realtor. If he says something has to go, it has to go. You did rent that storage locker, right?
8. You like your produce fresh. Why not your home?
Close your eyes and walk in a garden, floral shop or flower conservatory. This is the experience you strive to give home shoppers when they tour your house. No need to raid a florist or the garden. Diffusers and plug-ins will do the job.
But these products are only one aspect of freshness. Have you walked into homes where residents had no clue their home reeked of offensive odors? From curry and kimchee to boiling cabbage and broccoli, improper ventilation can retain odors for so long, you may think they've been absorbed by walls.
You don't want to send prospects scurrying after taking a deep breath. Browse this New York magazine article to understand how it's possible to turn off potential buyers: https://www.thecut.com/2014/08/why-cant-you-smell-your-own-home.html. No staging operation is complete until your home smells as fresh and clean as it looks.
9. A light in the darkness
"One major role of lighting in the interior setting is functionality," says writer Tim Anderson in his SFGate.com article (https://homeguides.sfgate.com/importance-lighting-interior-design-56751.html). Anderson explains that lighting has the potential to make rooms look bigger, hallways longer and rooms cheerier.
Some light fixtures serve dual purposes. Consider an attention-grabbing chandelier beaming light down on a dining table or recessed lighting that is stylish and capable of flooding areas with a single beam.
The right lighting does more than illuminate rooms; it sets moods. From dim lamps that suggest intimacy to island kitchen fixtures showcasing meal preparations, lights can influence the way a room "feels." For this reason, it's always a good idea to turn on all of your lights before home shoppers arrive. Realtors have used this trick forever.
10. Move it or lose it (the sale, that is!)
Moving furniture to create a welcoming environment is at the very heart of staging, say Apartment Therapy innovators (https://www.apartmenttherapy.com/how-to-make-living-room-look-bigger-36662853).
Once you declutter, think about a room staging method that works every time: Remove all furnishings. Begin to re-populate rooms by bringing in the heaviest items (bed; couch; dining room table). Reposition each piece for optimal visual and spacing results. Return furnishings one-by-one until the room looks cozy but uncluttered.
Get someone to help with this task so you don't injure yourself. Alternately, you can hire a professional stager. But why spend the money when you're perfectly capable of doing the job with our help?
Also See: Staging an Unfurnished Empty Home | Importance of Home Staging
Are you feeling empowered?
You should be. These 10 tips offer creative and artistic license to re-imagine your home as you want other people to see it. The secret to selling expeditiously, advises realtor Jasmine Davis, is to get your head into "your buyer's mindset."
This means altering your "this is my home" viewpoint and focusing on the next stage of your life. Yes, we use the word "stage" on purpose — as an homage to Barbara Scharz whose ideas and methods became a household word. The amount of effort you put into staging your home will pay dividends, and who deserves those dividends more than you?
If you have an upcoming relocation, and looking for cheap and affordable moving companies, click here to get the list of top 10 moving companies in USA!