Importance of Staging a Home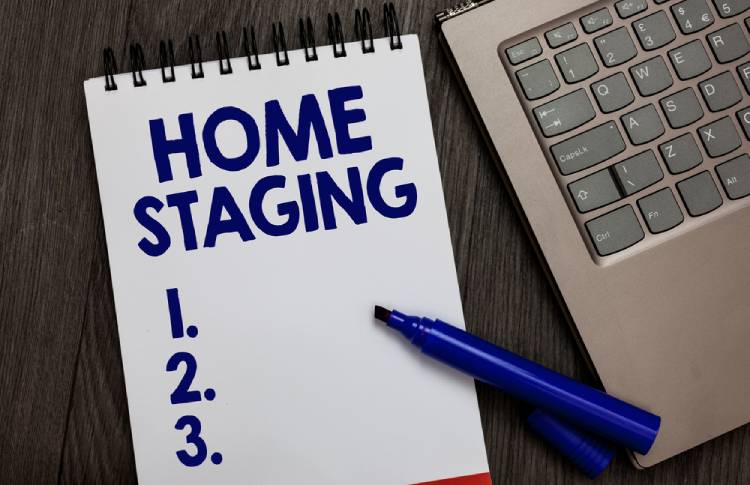 Buying and selling a home is a big deal- it usually requires a lot of preparation and test before one can even sell their home, and then it's the buyer's turn to analyze the property before buying it.
Staging a home is essential in this journey, as the seller needs to stage the house better. It ensures that the buyer can see the house in the best way possible.
While buying a house, the first impression is essential for any buyer, and staging a house will ensure that the first impression is good and the house can be seen in its best light.
Staging a house includes getting rid of any unwanted furniture decoration so that the potential buyers can see the house's actual bone and make an informed decision.
Click pictures of the house and display them so that the buyers can see that whole thing altogether and even take the picture to be particular about their decisions.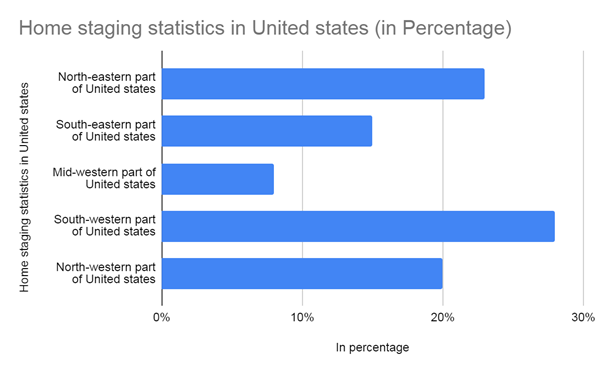 The seller must make it easier for the buyers by putting out the best house front and showing the true potential of the space they have. But is that everything? Maybe not! There are some more things to discuss on the importance of staging a home. We'll discuss them in the following section.
Why is Home Staging Essential?
Here is why staging a home is super essential!
1. Prioritizes Space
It is not essential to stage the full house. Some buyers prefer the bedrooms to be staged, while others prefer the living space. Therefore, the sellers do not have to dwell too much on the staging, as even with fewer recourses, they can stage the key spaces in the house, whichever the seller wants to prioritize.
This will ensure that the buyers showcase the house's highlights by staging them even with fewer recourses. This ensures that the impact on the buyers will be less effective, and the theme of the house isn't altered much.
2. Increases the Value of the Home
Commonly, one has renovated the house they want to sell to make it presentable and easier for buyers to move in. If a house is not renovated or staged, it will automatically lower its value in the market and lead to undervaluing the property, which will be a seller's loss.
The staging ensures that the offering price of any home will increase, and the seller can also increase the selling price if the home is staged well for the buyers to look at.
The staging rarely affects the offering price in any way; therefore, there is no harm in staging as it is always a chance that they give an excellent look to your home for the buyers and therefore increase its demand and potential buying improves. You may also refer to our article on Renovation's that increases the Value of a House.
3. Gives Buyers an Idea
Every buyer has a dream home in their mind. Certain features, sizes, and accessories, along with an ideal location that they keep in mind while buying a home.
The buyers know what they need in their home, and a smart seller has to stage the house according to the buyer's need. It is impossible to fulfill every need; however, certain basics can be kept in mind while staging the home so that the buyer's need can be fulfilled and they can therefore buy their potential house.
Staging makes a lot of difference in their view of any house, and therefore it essentially helps them make a decision. Staging means that they have less work before moving in, and with no staging, they have to get their own renovation which many might like.
Whatever it might be, staging is essential a great way to attract buyers.
4. Staging helps to Picture the Potential
Staging a home also lets the buyer see the house's full potential. Staging allows a buyer to visualize the property as a future home.
Most researches state that buyers are more likely to choose the home they saw over the home they didn't is a great step towards increasing buyers' likeability towards a house because you can never judge what a person likes, but you can always stage different rooms which might just turn out to be extremely helpful in case of selling a house.
Thus, when the user gets a view of the potential house, it helps them choose more efficiently and get their perfect match.
5. Staging Saves Time and Avoids Stale Listing
The longer a house is listed on the market, the more it becomes hard to sell, which means it's always a plus point in selling your house as soon as possible.
Therefore, staging helps in selling the house faster. Staging allows buyers to evaluate whether they like the property and the space's potential.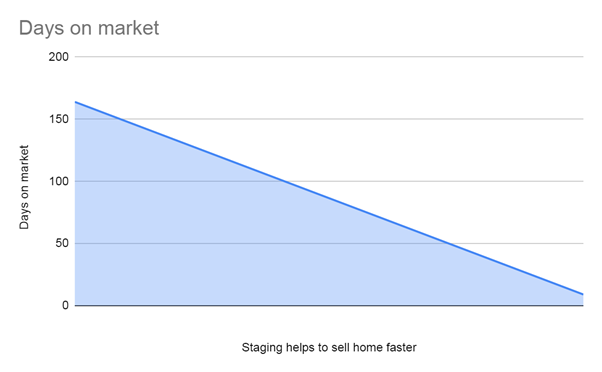 | | |
| --- | --- |
| Staging helps to sell home faster | Days on market |
| Days on the market before staging | 164 days |
| Days on the market after staging | 9 days |
It saves time both for the buyer and seller as the buyer saves time for choosing their dream house because it is staged, and the seller saves up its time as their property is sold faster.
The more time they invest in a house, the harder it becomes. Stale listing refers to listing a house in the market for the longest time.
When the house is listed for a long time, the buyers seem to show disinterest, and thus the house gets negative publicity.
6. Staging Improves the Quality
Staging involves a lot of processes throughout the selling journey. It involves getting rid of any potential item that can cause any harm to the property.
The staging also requires some damage control that includes repairing any extra damage that can be easily seen. All these together improve the quality of the home tremendously, and therefore the value increases, as mentioned earlier.
As a seller, one would feel great in providing a quality home to its buyer; it gives them satisfaction on its own. And also, the add-on value is just a plus.
7. Helps Create an Emotional Quotient
Buying a house has its own structures to look at. A buyer looks for a strong home with great interior structure; however, they also look for a warm homely feeling, and staging ensures that.
Staging helps the seller to add an emotional quotient to selling the house. It gives them the idea of how it would look like a home to them and their family; therefore, staging is extremely important while selling a house.
Selling a home gives you a lot of tasks at your hand. It gives you the responsibility to create and give something to someone to love.
The bone and structure of any house are extremely important, but there are many other factors that make it a home for someone to stay. Staging ensures that the buyers see the future of the house and how mendable the property can be.
It helps the buyer view the house's potential and how they can turn it into their warm home with little effort. Western countries especially buy houses to build a home; therefore, staging helps them picture themselves well.
Studies show that staging improves the chances of getting a house sold much higher than normal, so it is important to stage your house if you are putting it on the market for sale!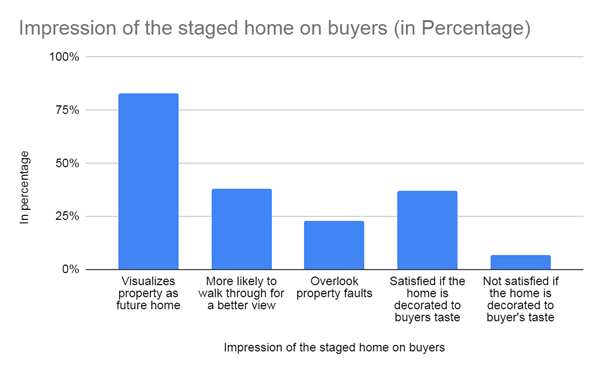 7 Important Staging Tips for Home
As a seller or an agent, however, or whichever it might be, when you stage a home the right way, you derive great returns out of the same. So there must not be any doubts whether staging is profitable or a loss. Keeping this in mind, most of you would be eager to get some expert guidance on how to stage a home in the US so that you make the most of it.
We have collected some of the handpicked tips after consulting the experts in the staging field.
Declutter your home
Don't forget accessories while staging a house
Renovate your kitchen and bathroom
Take proper care of the cleanliness of your house
Remember to invest in storage
Stage the house for comfort
Modify the room layouts
Nowadays, promoting your property through social media channels is a piece of cake, where images, videos, and several other media options can easily attract many potential buyers. Home staging is the right profession for creative people who love making their homes look attractive and generating profit. It can be a successful career option if one can do home staging the right way.
A critical disadvantage of home staging is that stagers have to initially spend a lot of money to make it very attractive and catchy. If you seek the help of a professional home stager, it will be costly. However, home staging has several disadvantages, and it is mainly the initial cost it requires. On the other hand, they charge pretty heftily if you plan to hire a professional home stager.
| | |
| --- | --- |
| PROS | CONS |
| Can sell homes faster | Requires huge initial investment |
| Huge returns | Professional home stagers are expensive |
| Easy promotions through social media. | Profit may vary depending on your location |
| No office space is required. | Every flaw is visible. |
Forty-seven percent of the buyers believe that home staging positively affects the buying process. As per 96% of the real estate brokers, this process positively influences potential buyers. However, the profit may vary depending on location, accessibility, transportation, facilities, etc. You may also read our article on Home Staging Tips to know more on this.
Frequently Asked Questions!!
Is Home Staging beneficial?
Yes, it is. According to real estate experts, home staging can help raise the value and price.
Moreover, it has also proven to help a home sell faster than expected despite the market condition.
Who will pay for staging when a house is about to get sold?
There are times when agents would refuse to pay for the staging. Although to inform you, it is always up to you if you want to negotiate.
According to some sources, it is known that a real estate agent is responsible for paying for the staging.
This also depends on whether they believe that the staging would increase a house's selling price and bring more commission to them.
How much does staging a house cost?
If you have planned to stage your house, then know that the cost would vary from one to another depending on the size of your house.
However, to be specific, you can expect the home staging cost to be around $20 to $ 120 per hour.
The cost might also be influenced by the type of service provider you choose and how much demand the professionals have during that time period.
What should you not do when staging your house?
If you have made up your mind to stage your house, then know that there are certain things that you must keep in consideration.
This starts from not leaving the house empty to leaving the pictures on the walls or making no effort with the tidying process.
Remember that you will be moving out soon anyway, so it is better to pack things up.
Also See: Tips to Stage an Unfurnished House | Best out of state moving companies in America