What You Need to Pack in an Essentials Box When Moving


VanLines Inc
Secure Storage
Easy Booking Process
Fully Trained Employees
GET QUOTE

Colonial Van Lines
Storage Services
Long-Distance Moves
Corporate Relocations
GET QUOTE

Moving APT
Available Nationwide
Award-Winning Movers
Extensive Vetting Process
GET QUOTE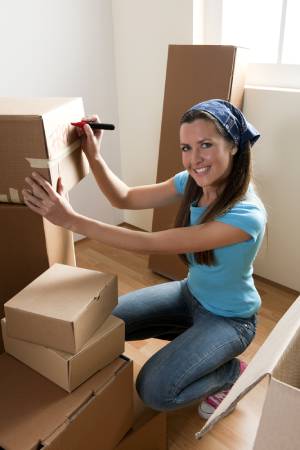 When you're moving, there are many things to remember to pack. But one of the most important is your essentials box. What goes in this box? To start things off: the essentials box is a box that contains all your essential items. Your essentials may differ from someone else's; however, these are the items that you will need right away upon arriving at your new home. Things to put in this box are family heirlooms, important documents, and anything else you want to keep safe. You can pack items like you're bedding or kitchen utensils in there as well if they don't fit elsewhere.
This box should contain all the items you'll need in the first few days after you move, when you may not have access to your larger belongings or be able to buy certain items.
How to prepare an essential box?
In addition to the items listed above, your essentials box should contain things that will be vital until you've unpacked all your boxes and organized your new home. This may include cleaning supplies, toiletries, and food. Make sure to include any medications you may need as well.
All these items are things you'll need right away after moving into your new home, so make sure they are packed first! This will make it much easier to unpack because you will have all the essentials right at hand. Once you have your essentials box ready, all you must do is call the movers and wait for them to arrive.
Things to pack in your essentials box
Fully stocked first aid kit: Items such as bandages and gauze pads will be helpful for small cuts and injuries.
Bedding: Pack at least one set of sheets and a blanket or comforter. You can also pack pillows if you like.
Toiletries: Every home should have some basic toiletries, such as toothpaste and deodorant. You can also include shampoo, conditioner, soap, hair products, disposable razors, and feminine hygiene products.
Household cleaning supplies: These may include sponges, paper towels, and trash bags.
Grocery essentials: Essentials to stock your pantry include canned goods, non-perishable groceries, dish soap, laundry detergent, Ziplock bags, plastic wrap, aluminium foil, and garbage bags. You can also pack a few miscellaneous things such as tissue, hand soap, and paper towels.
Things to NOT Pack in an Essentials Box:
Clothing: It's best to unpack clothing as soon as possible because it requires a lot of space, and it will just get wrinkled if packed away for too long.
Furniture: Also, better to unpack shortly after arriving at your new home. If the furniture is something you must pack into an essentials box, make sure that it is well-padded and secured because moving boxes can be rough on furniture.
Pots and pans: Again, not something you need right away. Get them out of your larger boxes when you're able to move the items around a bit more easily.
Electronics: Electronics should be unpacked and set up at your new home as soon as possible because they may get damaged if they stay packed away for too long. If you need to pack some electronics in an essentials box, make sure that it is well-padded and secured as not to break the items inside.
How to Assemble an Essential Box
Assemble your essentials box ahead of time so you won't forget anything on the day of the move. To make things easier for yourself:
Label each item with its contents. For example, a box containing a flashlight and batteries could be labeled "flashlight essentials."
Make sure that each small item is enclosed in something larger before packing it into the overall box. This will keep things from getting lost or shifting around during transit.
To protect breakable items, line the bottom of the box with bubble wrap or packing peanuts. Then place items on top of the protective layer before adding the final layer of packing peanuts.
You can use two boxes to make one large essential box for added protection. This is helpful if you want to put a bulky or heavy item in your essentials box (e.g., a large blanket).
Line the outer box with bubble wrap and place a layer of packing peanuts on top. Then put the bulky item in the center and line it with another sheet of bubble wrap before closing the inner box and placing it inside the outer box.
Fill any empty spots with wadded-up newspaper or old clothing for cushioning.
Wrapping it up
When packing for a move, it's important to remember what essentials you will need in the early days and nights following your move. Packing an essentials box ahead of time will help make sure that you have everything you need without having to search through all your larger boxes. Make sure to label each item in the box with its contents and include toilet paper, garbage bags, cooking equipment, and bedding.
The essentials box is essential for items you think of when you imagine "packing essentials" before moving. These are the things that will get you through your first few nights in your new home or help you get by until you have unpacked all your larger boxes. It's best to pack these items in a separate box, so you don't have to go digging through all your larger boxes during the hectic moving process.
FAQ
What about the bathrooms at my new home? Do I need to include toilet paper, a plunger, and soap?
If your new home has already been prepped for a move-in (i.e., working toilets/sinks), then you can skip those items. A plunger isn't something that most people need in their essentials box, but if your new house is an older model and has a septic tank, it may be helpful to include one. As for soap and toilet paper, if you can't get by without them after days of living at your new home, unpack some extras from the larger boxes.
What if I stay in a hotel for a little while after the move?
If you stay in a hotel for more than a couple of days, it may be worth packing some essentials from your larger boxes. However, don't forget about the need to pack enough clothing and shoes to get you through until you have unpacked everything.
What if I'm not moving far? Do I still need to pack an essentials box?
Yes, even if you are only moving a few streets away, having an essential box packed and ready to go is helpful. You never know what could happen (e.g., spilled juice in the car) that would require you to get back into your old home before completely unpacked. Having your essentials box already packed will save you time and stress while moving.
What if I'm living in a dorm room?
If you're moving into a college dorm, items like clothing and toiletries can be packed in one of the larger boxes. If the school provides towels, sheets, and pillows for your new dorm room, you won't need to include those items in the essentials box. You will want to ensure you have some washcloths or hand towels because sometimes rental units don't provide them.
What if I'm moving overseas?
Depending on how long you'll be living at your new location, there may be certain essentials that you will want to include in the essentials box. Those items can vary based on where you are moving and what climate you'll be experiencing (e.g., food and drinking water). Make sure to research your new location before packing an essentials box to make sure you have everything covered.
What if I'm moving to a campsite?
Before moving to a campsite, you will need to know how long you will be living there, if it is an area with harsh winters or scorching summers, and if the campsite provides amenities like running water and electricity. If not, items like cooking equipment and bedding should be included in your essentials box.
What if I'm moving to a small apartment and don't own too much stuff?
If you're mostly just bringing clothes and toiletries to your new apartment, then you won't need an entire box dedicated to the essentials. When packing for a move, it is essential not to forget about bringing enough clothing and shoes with you. If you're bringing an air mattress or sleeping bag, then be sure to include those items in your essentials box to make your first night easier.
What if I'm moving into a summer camp cabin?
If you're going to be living in a cabin at a summer camp, you'll want to include some of the same items for moving into college dorms. For example, you'll need to bring clothing and shoes, but not all the items listed in the essentials box. Instead, think about what you're going to do at camp (e.g., hiking, fishing) and include the appropriate gear that may not be included in your essentials box. Also, if it is an area with harsh winters or scorching summers, make sure to include items specific to those weather patterns.
What if the essentials box is too heavy to carry?
If your essentials box becomes too heavy to carry, you can always hire a moving company. Moving companies will bring everything you need for your move, so all you must do is box up what's already packed and let them take it away. Not only is this more convenient, but it is also more cost-effective to hire a moving company.
Also See: Why do People Move to Another City or State | Moving Essentials – 15 Things You Need When Relocating | Emergency Moving