Swimming Pool Removal Guide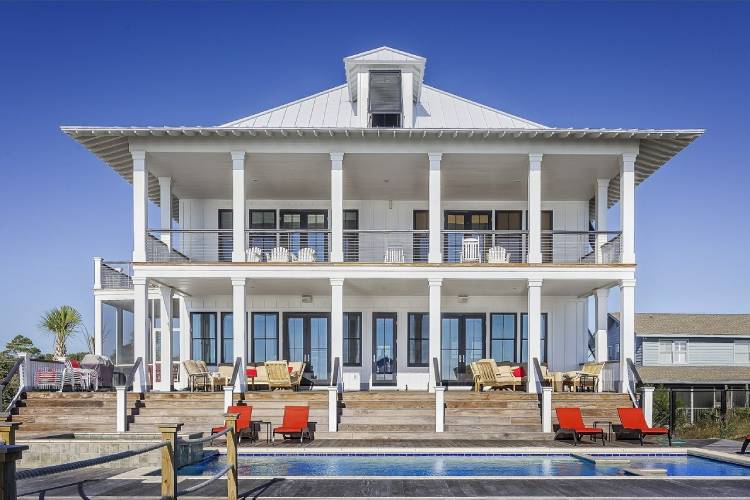 Swimming pools: a necessity for some and a luxury for many others. Swimming pools are becoming increasingly common in apartments in the U.S.A., especially in states with crazy temperatures like Texas and Florida. What might appear as an initial blessing can easily become a maintenance and safety hazard but, hey, every cloud has a silver lining and now that you're here, let us help you out.
You might have had a pool that has now run its course or might simply be neck-deep in all the expensive monthly maintenance charges and want out. Either way, we will help you out. By the end of this article, we are hoping to get you out of that hot water with our swimming pool removal guide which will cover all the steps along with the necessary laws related to swimming pool removal.
Steps To Remove An Inground Pool
There are various kinds of swimming pools in American apartments and an inground pool is a pretty popular choice because of its lavish and convenient nature. An inground swimming pool is built directly into the ground as a permanent fixture, usually using concrete as the primary material for construction.
Such kinds of pools are usually made out of fiberglass, vinyl liner, or concrete–with concrete being the most popular one. If you have decided to get rid of your inground pool, we understand that you might be feeling confused about how to begin. Don't worry, we've got you covered. An inground pool removal typically involves draining the pool, drilling holes in the bottom, demolishing the top, and filling the pool with rubble and additional dirt soil. This is the easiest and the least time-consuming method of swimming pool removal and usually takes 2-3 days to complete. The average cost of getting your pool filled or for a partial pool removal might be anywhere between $2,000 and $10,300. An inground pool removal can be done in two ways and they are as follows:
Partial Inground Pool Removal
This is the cheapest and most preferred option for an inground swimming pool removal. Partial pool removal is also known as filling the pool which can be done with the following steps:
We would advise you to get in touch with your local municipality officer before beginning the process because many local laws do not allow you to do partial inground removal. Get the official go-ahead and then proceed to move on to the procedure.
Now that you have decided to get rid of your pool, the primary and most obvious step should be draining the swimming pool and emptying it.
You should get someone to drill holes in the bottom of the pool or do it yourself if possible for additional drainage.
After properly draining the pool, demolishing the top layer of the pool is essential.
Now that you have removed the top layer, you will need to backfill the pool with rubble which usually consists of gravel and soil.
You will need to add additional dirt and topsoil to the pool.
The final stage will be compacting the topsoil.
Full Inground Pool Removal
This is another method of getting your home swimming pool removed. However, before going into the steps, let us tell you that it is going to be comparatively expensive and time-consuming so we would advise you to consider full inground pool removal only after making sure it fits within your budget and time as that's the only way to go. Full inground pool removal will be done in the following steps as mentioned below:
As stated earlier, the first step will be to drain your swimming pool of any remaining water.
You will need to hire a professional service to help you through the process. Many moving companies also offer swimming pool removal services.
Now, in case of complete inground pool removal, you will need to completely demolish all the pool materials which will not be limited to the top layer like partial removal.
For the next step, the hired helpers will break the pool material into pieces that are easier to move.
After this, the pieces will be removed from your property. The movers will load the pieces into a dumpster or trailer which will later be transported to a local landfill or recycling plant.
Once the pieces are dumped, the empty space will be filled with gravel and/or soil.
The final step of a full inground pool removal will be compacting and prepping the emptied area for landscaping.
The average cost of a complete inground pool removal will be around $4,300 – $16,400 but we suggest you always get multiple estimates from verified companies before making the final decision.
Keep in mind that a partial removal can pose a risk of sinking or improper drainage in case it is not filled correctly, so make sure to be cautious.
Steps To Remove An Above-Ground Pool
An above-ground pool is comparatively easier to remove as compared to the inground pool. As the name suggests, this is an outdoor swimming pool of which no part is below ground level and is usually located on the grounds of a private residence. If you have an above-ground pool, the hassle of removing it will be less and the process will be convenient too. Here are the steps that need to be followed:
You can remove the above-ground pool yourself if you can handle intense labor and have patience. You will need work gloves, a cordless screwdriver, a cordless drill, a heavy-duty metal cutter, rope, large boxes, a sump pump, and a long hose.
In order to remove the pool, you will need to empty it first like any other pool which can be done by either attaching the hose to the sump pump or by directing the water to the place you have dedicated for drainage.
In case you don't have a good place to drain the volume of water, you will need to hire a company that will send you professionals who will suck the water into their tanker and haul it away.
Now you will need to remove the pool equipment or get the guys to do the job in case you've hired a complete service for swimming pool removal.
If you are doing it yourself, carefully disconnect and remove all the hoses, filters, pumps, etc.
The next step will be to cut the liner off at the top of the wall with scissors or a knife and fold or roll it into a manageable bundle. Tie it with the rope.
Now you will need to use your electric screwdriver and drill in reverse, making sure to remove all the connecting pieces from the top of the wall.
The metal strips that connect your pool wall will probably be screwed on with heavier bolts, you will need to remove them carefully.
Now, cut the wall with the metal cutter and tie the pieces with the rope.
After successfully removing the wall, you can start pulling the bottom rim out of the sand or dirt.
Lastly, you will need to remove the bolts to disassemble the bottom rim.
Voilà, you are done with the removal and are now left with loads of cleaning and mopping!
We suggest you collect the pieces in boxes so that there is no mess and so you can easily dispose of them.
If there is too much junk and debris and it is hard for you to dispose of it, we would suggest you hire a junk disposable service so that they can dump the junk for you and provide you with a fresh start.
Also See: 1-800-GOT-JUNK Review
Cost Approximation Of Removing A Swimming Pool
Removing a swimming pool through professionals will be expensive but you will definitely save up a lot on your monthly expenses once you get rid of the pool. The cost will vary on a plethora of factors and the company you hire will be one of the biggest variables, so always compare various companies and get multiple quotes. The range will also differ for inground and above-ground pools.
The average cost to remove an inground pool varies from $3,500 to $15,000 for a medium-size pool and can rise to as much as $10,000 for a large pool with a large deck and difficult pool access. Above-ground pool removal will be comparatively cheaper but will vary on multiple factors ranging from a few hundred dollars to as much as $5,000 or more in some cases.
Things To Keep In Mind While Considering Swimming Pool Removal
Swimming pool removal is a big task which will require the right equipment and experience and we would recommend hiring professionals to do the job.
Removing the swimming pool will not be cheap so we suggest you get quotes from multiple service providers before making the final decision.
If you are thinking of getting rid of your pool just because you do not use it anymore, instead of completely removing it you can use it in alternative ways in the form of artificial ponds, garden space, and even a sunken greenhouse–but you will need to devote creativity and time for that too!
Swimming pool removal might hamper the overall price value of your property so we would advise you to consult with and disclose the information to your realtor in case you want to sell your house.
After removing the swimming pool, especially an inground swimming pool, the area becomes non-buildable as no additions or dwellings can exist there.
We would also suggest you get in touch with your local officer to enquire about the specific laws pertaining to removing your swimming pool.
Some states require you to have an engineer supervise the filling and compacting process in order to keep it transparent and safe. The assigned engineer will also perform density testing and submit a final engineer review declaring whether the area is buildable or not.
The overall cost of swimming pool removal hinges on various factors such as the type of pool you have, its size, density, contractor, and the method of your choice, so always be thorough with your research to get the best deal.
Your contractor or service provider will inform you if there are any permit requirements. The cost of getting a permit depends upon your local municipality which can range from being absolutely free to a few hundred dollars.
We hope that you have had a good time and have used your pool in the backdrop of which you must have shared many fond memories. Now that you have decided to bid adieu, this decision will have its own perks; no more maintenance charges, dead raccoons and birds floating by, and no more frown lines about possible accidents. You will breathe better and so will your bank account. We sincerely hope that our comprehensive guide has helped you with all the necessary information regarding the methods and techniques surrounding the pool removal process.
FAQs On Swimming Pool Removal
Can You Remove An Inground Pool Yourself?
Okay, let's look at it logically. How could you possibly do that considering that the pool is In The Ground? Until and unless it's an above-ground pool, you cannot remove it yourself. Even in the case of an above-ground pool, it is most likely that you will need extra help so instead of needlessly getting your own hands wet, hire the help you need, and trust us, you and your family will be grateful for making the decision.
How Much Does It Cost To Remove An Above-Ground Pool?
An above-ground pool is comparatively cheaper and easier to remove and many people remove it themselves if it is doable. We genuinely recommend you hire some professionals to do the job because pool removal requires strength and equipment and buying them can be more expensive than hiring a service that will make the process much easier. Though the overall cost can vary due to the contractors and size of your pool, on average an above-ground pool removal can cost you around $300 to $800 and even reach up to $2,500 if you want deck removal services too, along with your pool.
How Long Does It Take To Remove A Swimming Pool?
Swimming pool removal time depends upon the type of pool you have and the kind of removal method you go for. An inground pool removal takes more time than an above-ground pool removal. Partial pool removal is usually quicker and is done in 1-2 days while full inground pool removal can take an average of 2 to 5 days from beginning to end. The pool removal usually doesn't take too long but the inspections and the process can take time depending upon your locality and its laws.
Also See: Pros and Cons of Buying a House with Swimming Pool | Pool Remodeling: Things to Consider