Beginner's Guide to Remodeling Permits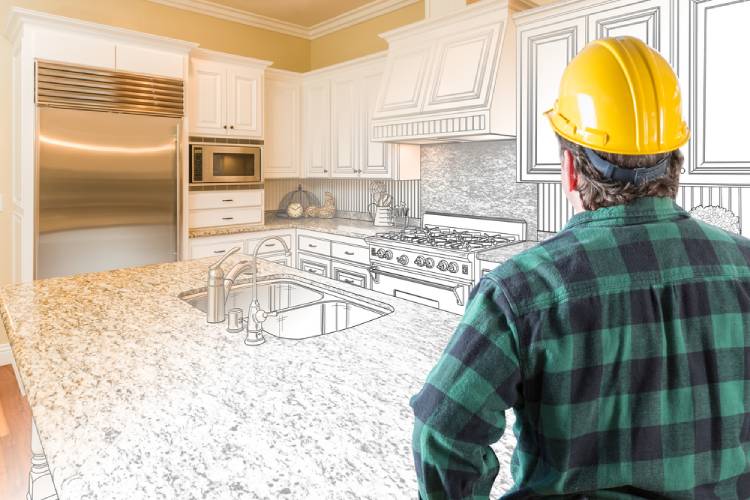 Building permits are documents that state that one's plan for remodeling or renovating a personal building such as a house is verified by a professional building inspector.
Taking up any construction on your own without a permit in the US can put on a good figure on you and lead to solitary confinement.
Also, they would shut down the project immediately, and you could violate your homeowner's insurance.
Getting a building permit won't cost much, but the process can be time-consuming.
The permit cost is roughly 0.50%-2.00% of the total construction cost. It depends on the size of the construction.
Steps to obtain a Remodeling permit
1. Work out a detailed plan at first
This would include making a rough sketch of the renovations you are about to formulate. Take help from a constructor if needed.
This will give you a picture of what is about to happen to your building. Also, this would give you an idea of what expense you have to bear on this construction.
This would include:
(a) A blueprint or a design.
(b) A catalog of things you might need for this project.
(c) Configuration of the project.
2. Fill up a permit application
The following important part is signing up for the renovation program. One would need to fill this form with the basic details of the house, the house owner, and any other members residing in the house.
You are also required to verify that you own that property and provide details about your occupation.
After filling this form, you must submit it to the local government agency to invite the inspector for inspection.
This process is now made available on the internet, too, so one can even do it online if he wants.
3. Plan for problems when renovating
Sometimes the most precise planning can even go wonky. Always be prepared to face any unforeseen cost that may arise due to any reason.
Keep aside a chunk of money, ready to incur such expenses. Sometimes due to bad weather or similar reasons the work can get interrupted. You would need to make up that delay by getting things done in a few extra days, which would charge you a good amount.
When you plan everything, the renovation work will go smooth and will incur less time during the project. Furthermore, you would be able to point out the loopholes if found any and be ready before such an incident could ever take place.
Also See: Renovations that increases the Value of your Home
4. Hire contractors if you haven't already
You would need to have a proper and final blueprint ready to be handed over to the inspector.
And for that, you would need the help of a contractor.
Remember never to choose contractors based on cost estimates alone. There are a few factors which you can keep in mind while selecting one:
(a) Years of experience – A well-experienced contractor, irrespective of his fees, can guide you best on getting a final blueprint ready to be handed over. His years of work experience must have added to his work quality too.
(b) Contracting license – Make sure your contractor has been through every document and can formulate his work without any backlash in the future.
(c) Certificate of insurance – Keep note if your contractor has workers' compensation and liability insurance for their work.
(d) References – Check on the references of your contractor. This ensures that your contractor isn't just good on paper and has been involved in quality work.
(e) Payment schedule – A well-established and professional contractor would never charge the full price in one go. You may not get a very comfortable contractor at a low price and vice versa. It is always important to discuss the payment scheme beforehand.
If you are hiring multiple contractors for your work, make sure to discuss who is in charge and who is supposed to deal with the money invested. This would prevent any unwanted chaos between the contractor and help appropriately coordinate work.
Also See: How to find Home Remodeling Contractor
5. Share your plans with the inspector
Once your blueprint is ready, you must hand it over to the building inspector. This includes the spacing, depth, and height information of the renovation in your blueprint. The inspector will verify if your blueprint meets the codes for that specific construction.
He would check if your measurements are meeting their codes and regulations or not, and he would want to know if any fasteners are being used.
It might take several days or even weeks for the inspector to respond to your application. Do not contact the contractor frequently to know if he has checked your blueprint.
This would only frustrate him and might even lead to the cancellation of your application. Wait for the response and avoid overthinking.
6. Pay the fees
As discussed earlier, this process would roughly cost 0.50%-2.00% of the total construction cost. But this fee generally starts at a minimum of $50, and the rest depends on our construction.
It would typically cost several hundred dollars for a new room addition. An electrical permit costs $50-$350, whereas a plumbing permit might even pull up to $500. The general cost of any new construction or renovation would be $0.16 to $0.74 per square foot.
A roofing permit would cost $150 to $500 for replacement and $70 to $250 for repairs. And an additional inspection fee is also charged by the inspector. It varies between $100-$500.
Some municipalities may include inspections charges in permit fees.
7. Find out when inspections are required
During construction, the inspector needs to come and check if the process is meeting his codes.
For example, there is a stage when cementing must be done, and the inspector needs to come and verify that everything is going according to the plan and is meeting his terms. Then only can the process continue further.
And remember to stick the permit to a window sill or somewhere visible after it has been approved so when the inspector comes, he can scrutinize things.
Also Read: Benefits of Creating a Floor Plan before head
8. Plan ahead for waste removal
Construction work would generate a lot of waste. It will even spill concrete over the floor if the work requires cementing.
Be ready to manage all of this. The best way is to keep aside some money for this purpose earlier while planning.
Consult the contractor at the planning time and include the waste management there itself.
After all the work is done, you would definitely want a a fresh start with no more difficulties and headaches, so take precautions that you don't have to cure.
See Also: Disposing Hazardous Waste | Remodeling Ideas for your Home
Conclusion
The process of remodeling and renovating a house is pretty tiresome work. Proper planning and management would result in smooth completion of the work.
Make sure to avoid shortcuts, plan well, and get the permit before starting construction, or as discussed earlier, be ready to face the consequences.
And take proper care of the documents; if lost, you will be the one held responsible for it. Remodeling gives a new look to a house but also brings a lot of work, and maintaining such is the most critical part.
FAQs
When should you apply for a permit for Your Remodeling Project?
Before you start with the renovation work, you need to take the permit from the state government office, and for this, you'll need to prove that you are the property owner. Furthermore, you'll need to submit the project's blueprint and get it signed by the property owner.
Read Also: When do you need Permit for Home Remodeling
Do I require a Permit for renovating my house in the USA?
Yes, it would be best if you had a permit before you go to renovate your house or any other property in the USA.
What is the major difference between Remodeling and Renovation?
When you keep the original room and give it a new look, the process is known as renovation, while remodeling refers to a complete makeover with new constructions.
Remodeling or Buying New- Which one is More Cost-Effective?
It depends upon your choice and requirements, because buying a new house will incur more money, but will offer new facilities as per the modern lifestyle. On the other hand, remodeling or reconstructing, or renovating the old property and giving it a new look will cost lesser, but it's not always profitable if the old facilities are severely damaged or out of date.
So, it depends upon the situation and of course, your choice for that matter of fact. It's like you need to have good experience in construction, or at least you need to take advice from experienced people in this field, get quotes from several constructors and technicians of the renovation- and then decide on which way to go.
Is it profitable if I buy an old house and then Remodel/Renovate it?
Yeah, sometimes it might be profitable, but not always, because it may appear that in many cases, the old facilities were found quite backdated and damaged, not matching up with the modern facilities. In that case, remodeling could be almost of no use.
See Also: How to cut cost of Remodeling a Home | When Do You Need a Permit for Your Remodeling Project?