Moving from Seattle to Atlanta – Expert Tips and Advice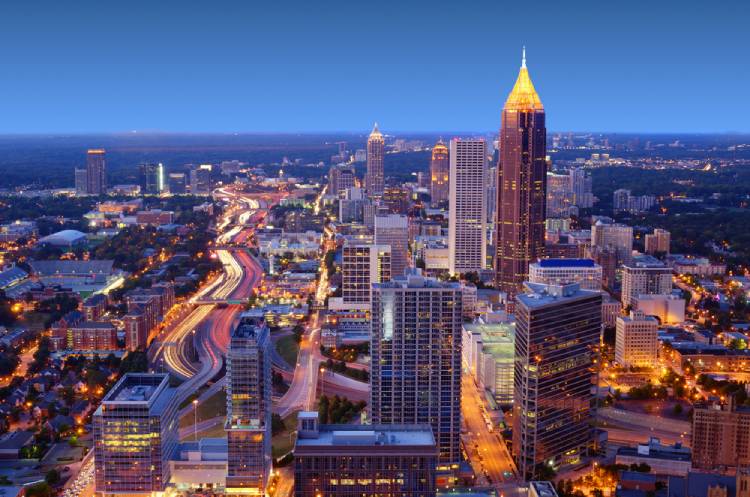 Seattleites are always inundated with questions about why they would ever want to leave the Emerald City. Aside from the rain and lack of sun, which admittedly take some getting used to, there are plenty of reasons to stay put in Seattle. But for those who are considering a move, Atlanta may be worth a closer look. While it's not without its own quirks, Atlanta is growing into one of the most diverse and exciting cities in the country. With a thriving economy, plenty of cultural attractions, and world-class dining and shopping, Atlanta has something to offer everyone. So if you're on the fence about whether or not to make the move south, here are few reasons that might just tip the scales in favor of Atlanta.
The Fundamentals of Living in Atlanta
Atlanta is not only Georgia's capital; it is also the cultural and economic center of the Atlanta metropolitan area (duh). Atlanta is regarded as the ninth-largest metro area in the United States, with more than 5.7 million people. The city is in Fulton County, with a small portion extending into DeKalb County to the east.
The city (also known as The Dogwood City, The Big A, Hotlanta, The ATL, and other nicknames) was founded in 1937. It is also considered the only city in the United States burned as an act of war. Of course, this happened during the Civil War, thanks to Union Army General William Tecumseh Sherman. So there's a reason why the phoenix is the city's unofficial symbol.
Since then, Atlanta has grown to become a national commercial hub and the unofficial capital of the New South. It was a major organizing center for the Civil Rights Movement during the 1960s. It hosted the Summer Olympics in 1996. And now, thanks in large part to Atlanta, Georgia has become the world's number one filming location. A helpful article from the Atlanta Journal-Constitution on the history that has shaped the city and its people can be found here.
People and Culture in Atlanta
According to Statistical Atlas, while not entirely on the same level as New York City, it still has a nice mix of diversity. It also has one of the largest LGBT populations per capita, trailing only San Francisco and Seattle. However, the city's diversity extends beyond its people.
The Labor Market
Atlanta is home to many Fortune 500, 100, and 1000 companies. Delta Airlines, Home Depot, and United Parcel Service (UPS)are a few well-known companies headquartered in ATL. CNN's studios are also only a short drive from downtown. When the first Coca-Cola beverage was served in downtown Atlanta in 1885, the Coca-Cola Company was born. While the company is now global, it still employs over 9,000 people in Georgia, primarily in Atlanta.
While Atlanta has low business costs, not all industries are flourishing. Due to the national downturn while blue-collar jobs have seen little growth. But don't be discouraged; it is the first city to pay its city workers a livable wage of $15 per hour. In addition, Atlanta was ranked sixth on a list of the best cities for job seekers in 2017 by Nerd Wallet.
Living Expenses
Fortunately, Atlanta is a relatively inexpensive place to live. The overall cost of living is 2% lower than the national average. Atlanta is roughly the same as Dallas, a little less expensive than Miami, and way cheaper than New York City.
Pros of Relocating to Atlanta
The Nightlife in Atlanta
Atlanta has a lot to offer in terms of live music. Here are a few of our personal favorites. The Tabernacle is a popular venue for popular rap, rock, and R&B acts. There's also the Fox Theatre, which hosts a variety of live music and comedy acts. There's Eddie's Attic, a quiet, intimate venue for singer-songwriters, poets, and others that also serves killer food and drinks. Finally, there's The Masquerade, one of America's most distinctively designed and diversely programmed venues. Atlanta's bar scene is large, diverse, and fantastic. That's a simple way of putting it, but it's accurate. You can enter secret speakeasies like Red Phone Booth by dialing a secret code in an antique London phone booth. Joystick Gamebar has retro arcade bars with machines dating back to the 1970s. You have a karaoke bar with an in-house church organ to accompany your singing. It also has a catchy name: Sister Louisa's Church of the Living Room. And there's a lot more to discover. These are only a few of our personal favorites.
Centennial Olympic Park
Centennial Olympic Park, located downtown, commemorates Atlanta's hosting of the 1996 Olympic Games. There are plenty of places to play ultimate Frisbee or have a picnic on the 21 acres of green space. Children can also cool off in the Olympic fountains shaped like the five Olympic rings.
Pro Sports Paradise
We won't claim that Atlanta has every sport imaginable. But, as far as we can confirm, it has all the big ones or, at the very least, all the American favorites. Baseball (Braves), football (Falcons), basketball (Hawks), soccer (Atlanta United), and tennis are all professional sports in Atlanta (Atlanta is home to the BB&T Atlanta Open every summer). Atlantans enjoy professional sports as well. If you're looking to relocate to a new city to get involved with the local sports teams, Atlanta will not disappoint.
Cons of Relocating to Atlanta
Atlanta's traffic is a nightmare
One of the most usual complaints from locals is the city's overall lack of walkability. Unless you live near downtown, the walking distance and Marta (the city's public bus and rail system) leave a lot desired. The majority of the people own cars and rely on the interstate system, which frequently becomes congested due to traffic. As a result, most residents must factor in additional commute time.
See also: 7 Most Walkable Cities in the U.S. for 2022
There's a reason for the City of Hotlanta's Name
Atlanta isn't dubbed "Hotlanta" for nothing. Summer temperatures in the south can be unbearably hot, as is typical of the climate (technically a humid subtropical climate). Most summer days reach the mid-nineties and are frequently damp. Winters, on the other hand, is comparatively mild. Snowstorms are uncommon, but they have a habit of shutting down the entire city when they do occur. Because, as any of your northern friends will gladly point out, people in the south don't know how to deal with snow.
Atlanta's Best Neighbourhoods
Atlanta has numerous neighborhoods. As a result, we'll limit our search to the downtown area.
Castleberry Hill
Castleberry Hill is the first neighborhood on our list of downtown neighborhoods. In the southwest corner of downtown, this neighborhood is one of the country's few surviving warehouse districts. Most of the old warehouses in the area have been converted into lofts for housing, creating some exciting, if unconventional, places to live. It's also a burgeoning Atlanta neighborhood known for its arts and culture.
Fairlie Poplar District
Fairlie Poplar District is up next. During the nineteenth and twentieth centuries, the neighborhood flourished as a business district, while Atlanta established itself as one of the Southeast's major business hubs. Luckie Street Studios and The Balzer Theater anchor the district's arts and culture scene and are well-known throughout the city. Fairlie Poplar is also known for its beautiful architecture. The Fairlie Poplar District is a National Register of Historic Places listing.
Midtown & Buckhead
You've probably heard of Midtown and Buckhead if you've researched Atlanta neighborhoods. And, if that's the case, we don't need to tell you that these are popular areas. (If that's not the case, allow us to state unequivocally: they're popular neighborhoods.)
Eastside
Again, if you're familiar with Atlanta, you know that the Eastside is heating up. Let's look at two notable neighborhoods: East Atlanta Village and The Historic Old Fourth Ward District.
Westside
Atlantic Station and West Midtown are the two most important neighborhoods in west Atlanta. Atlantic Station is a little perplexing. The majority of the neighborhood is accessible by public transportation, but it is also mostly privately owned. Everything you ask is within easy walking distance in the community, including an IKEA. However, the area is popular with tourists and can become congested during the summer and holidays.
Conclusion
As you move from Seattle, WA to Atlanta, GA, you will pass through several states, allowing you to see various great attractions along the way. This emphasizes the importance of involving a moving company to help ease the burden of such a long interstate relocation.
See also: Best Moving Companies in Seattle for 2022
Frequently Asked Questions
What is the cost of moving from Seattle to Atlanta?
Renting a truck or moving container will save you money, but it will also require significantly more work. Moving from Seattle to Atlanta typically costs between $3,900 and $6,900, depending on the move's size, route, and timing. Hiring a professional moving service provider will cost more money.
Is it more expensive to stay in Seattle or Atlanta?
Atlanta's housing costs are 63.8 percent less than those in Seattle. Atlanta is 37.6 percent cheaper than Seattle. Atlanta has 7.7 percent higher healthcare costs.
How much time does it take to get to Atlanta from Seattle by car?
The direct drive from Atlanta to Seattle is 2,672 miles and should take one day 14 hours in regular traffic.
See also: Moving from Seattle to San Diego | Seattle to San Francisco | Top 5 Neighborhoods in Atlanta for Families