7 Most Walkable Cities in the U.S. for 2022


VanLines Inc
Secure Storage
Easy Booking Process
Fully Trained Employees
GET QUOTE

Colonial Van Lines
Storage Services
Long-Distance Moves
Corporate Relocations
GET QUOTE

Moving APT
Vetting Process
Award-Winning
Available Nationwide
GET QUOTE
Our Take
Price
Rating
Minimum Shipment Size
Storage
Booking Deposit
Cancellation Policy
Quoting Options
Discounts

Best Overall Value


GET QUOTE

2+ bedrooms




Free 30 Days




10%

Free up to 72 Hrs

Phone / FaceTime / Text

Senior / Same day Booking

Best Industry Reputation


GET QUOTE

1+ bedrooms




30 Days




20%

Free up to 72 hrs

Phone / Facetime

Seniors Discount

Best Customer Service


GET QUOTE

1+ bedrooms







Free up to 72 hrs

Phone / Virtual



While having your own car or using public transport can make traveling a lot more convenient, it can also bite you back when you're stuck in horrible traffic. That's exactly when the walkability of a city will make all the difference. Walking sure does have benefits more than one. To begin with, it keeps you physically active and positively affects your wellbeing. Apart from that, it can also save you money on transport, and in some cases, it can save time too.
One gets to enjoy walking the most in cities that focus on improving their walkability. While there are some parts of the country that are heavily dependent on a vehicle as a mode of transport, there are a few cities that are perfect for people who prefer walking. Let's have a look at some of the most walkable cities in the US.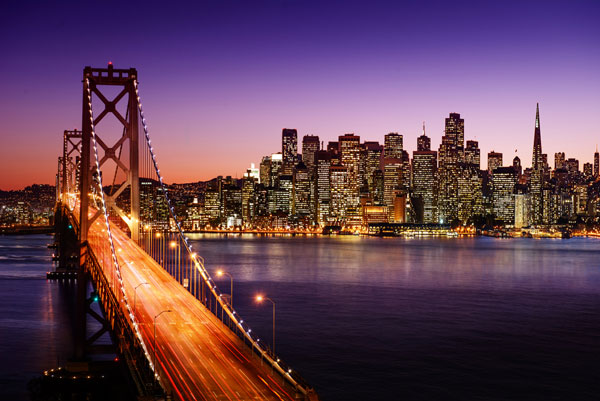 San Francisco is a commercial, financial, and cultural city center in the US, covering an area of around 46.9 sq mi. Not just for locals, but this city is also a top choice among tourists who wish to explore the best of California. Interestingly, many places in San Francisco are also located within close walking distance from each other, making it an attractive walkable city in the US.
You get to explore all kinds of locations in the Golden City. From cultural neighborhoods like Chinatown to waterside promenades, you will easily find some quirky shops and great restaurants to dive in. In addition to this, the city also has eclectic nightlife and various iconic landscapes that can be easily explored on foot.
Many neighborhoods in the city feature historic buildings, Victorian-style nuclear family houses, and luxury apartment buildings. The city's Mediterranean climate combined with scenic backdrops and easy-to-navigate streets have made it a popular choice among people who prefer to walk their way around.
Best Locations To Walk: To experience a calm and peaceful aura, you can walk around the less frequented parts of the city. Lovers Lane of Presidio is the best walkable place for couples and lovers out there to spend some quality time with each other. Another location to explore is Filbert Street Steps, a wooden staircase that takes visitors up and down the famed Telegraph Hill. Downtown-Union Square, Chinatown, Tenderloin, and Lower Nob Hill are some of the most walkable places in the city.
Walk Score: 89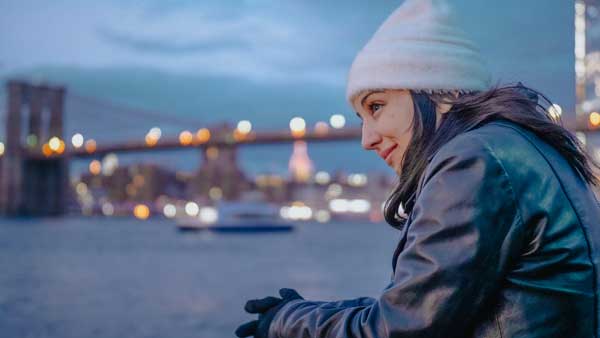 New York City, NY is not just one of the most popular cities but is also among the most walkable cities in the US. Even with a very efficient and accessible public transport system, the city makes navigating places on foot quite easy too. Each of the five towns or boroughs in New York City is vast, giving you various pathways and things to discover. One of the main benefits of traveling in a well-connected city like NYC is that most of the places are located within easy walking distance and that makes it easy to explore. The city that never sleeps has world-class restaurants, theaters, and shops that can all easily be traversed on foot.
If you're keen on walking and making the most of it, you can choose to skip public transport to discover the hidden gems of NYC. You should definitely check out places like the Brooklyn Bridge Park, which spans over 1.3 miles of Brooklyn's waterfront. This Park not only has various recreational facilities for all but also offers some breathtaking views of the New York Harbor and Lower Manhattan's skyline. With a continuous promenade of six diverse piers, walking in this park is sure to leave you feeling fresh and rejuvenated.
Another attractive place to explore is the Soho Side streets, which have some of the trendiest designer galleries. Also, there are numerous boutiques and hip restaurants close by, so you can easily hop into one depending on what your mood for the day is.
Best Locations To Walk: Little Italy, Greenwich Village, Bowery, and Flatiron District are some of the best neighborhoods to walk around in NYC. Apart from these, you should also check out Fort Washington Park which is home to Manhattan's lone lighthouse – the Little Red Lighthouse. These places also give a glimpse of the city's past life before innumerable buildings and skyscrapers took over.
See Also: Neighborhoods To Live In Manhattan
Walk Score: 88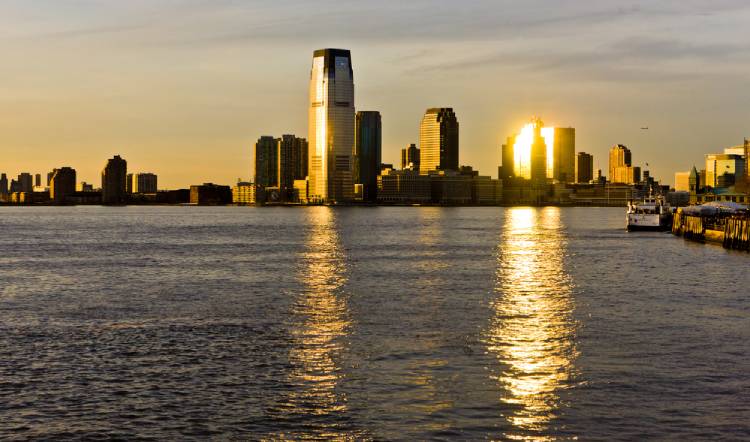 Owing to its close proximity to Manhattan, this city is popularly referred to as the 'sixth borough' of NYC. Jersey City is located in northeastern New Jersey and it meets Upper New York Bay from where the eastern waterfront faces the River Hudson. While the residents of this city have access to the Hudson-Bergen Light Rail system, the PATH transit system, and a number of bus lines, it also gives people ample walking opportunities.
The walkability of Jersey City is quite desirable, and one of the main reasons behind it is the city's never-ending traffic. However, the city also has positive aspects in the form of luscious green spaces, long streets, and a variety of parks. One of the most popular locations in the city is the Liberty State Park. Spread across 1,212 acres, the Park also gives you a panoramic view of the Manhattan skyline. It is also home to the Liberty Science Center, which is an interactive science museum and learning center. Apart from 12 interesting exhibition halls, the Center also hosts free live science shows and has a full cafe.
Best Locations To Walk: Apart from enjoying a walking session at the Liberty State Park, you should also explore the RoofTop at Exchange Place. The lounge is made up of multi-level indoor and outdoor spaces and has a retractable glass roof offering skyline views. Some of the other walkable neighborhoods of Jersey City are McGinley Square, Historic Downtown, and Journal Square.
Walk Score: 87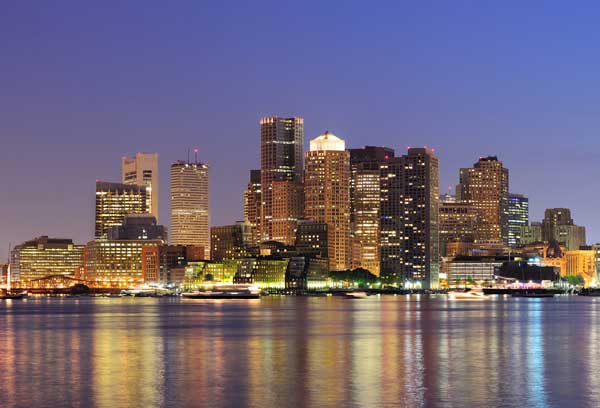 Fenway Park, The Boston Marathon, and baked beans – all of these directly point out to one city – Boston. The capital of Massachusetts and the most populous city in the state, Boston offers a plethora of educational and employment opportunities. The city has tons of Colonial-era attractions that can easily be explored on foot. In addition to that, Boston also has some of the most historic neighborhoods and pubs in the country, offering pedestrians a variety of walkable locations.
One of the most interesting features of the city is the 2.5 mile-long Freedom Trail. The path passes through and connects 16 nationally significant historic sites, with each one a unique treasure in American history. You can also visit the Boston Common, check out attractions like the Museum of Fine Arts, and stroll through some of the trendiest neighborhoods in the city. With so much to offer, it's easy to see why Boston bags a place on the list of the most walkable cities in the US.
Best Locations To Walk: Apart from the tons of historic and touristy sites that you can explore on foot in Boston, some of the most walkable neighborhoods include Leather District, Beacon Hill, Bay Village, and the North End (a.k.a Little Italy).
Walk Score: 83
5. Chicago, Illinois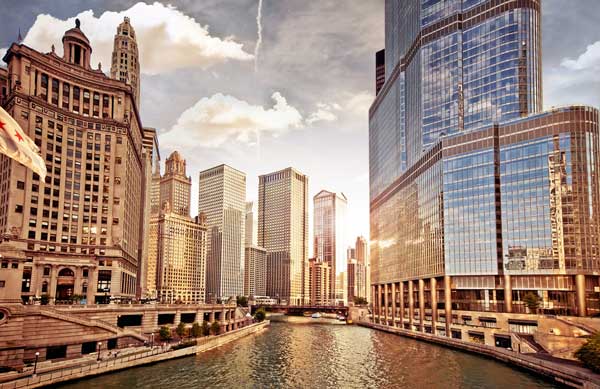 Known for its architecture, jazz music, and renowned museums, Chicago offers a variety of places to explore on foot. The Windy City is among the largest cities in the United States and is home to many Fortune 500 businesses and towering skyscrapers. For art lovers, the city can be nothing less than a paradise with museums like the Art Institute of Chicago that exhibits notable Impressionist and Post-Impressionist works.
You will also find ample green spaces in Chicago that boasts over 570 city parks. Downtown Chicago is a hotspot among nature lovers who wish to explore open spaces and lush green trails. What's also interesting is the fact that you get to explore these as well as a variety of places including trend-setting communities and historic enclaves, all on foot. Don't forget to also enjoy the skyline views when you're walking along the streets of Chicago.
Best Locations To Walk: You can easily explore tons of art galleries, restaurants, and shops while taking a stroll around the streets of Chicago. One of the prominent neighborhoods where pedestrians enjoy walking is the East Ukrainian Village. Fancy restaurants, coffee shops, and theaters are all located within walkable distance in this neighborhood. West Loop, Near North Side, and Wrigleyville are some of the other walkable neighborhoods in Chicago.
Walk Score: 77
6. Philadelphia, Pennsylvania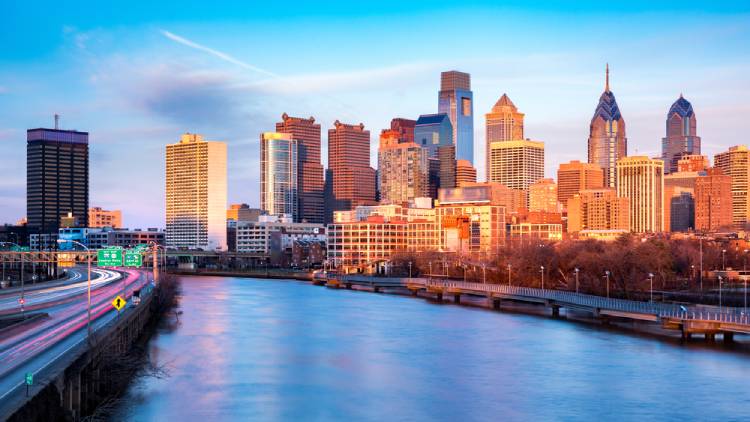 Philadelphia, also known as Philly, is not just the largest city in Pennsylvania but is also among the most walkable cities in the country. Considered to be the cornerstone of American history, this city is home to many revolutionary sites including the Liberty Bell at Independence Hall. Interestingly, Philadelphia is also the sixth most populous city in the US. Even with so many people choosing to call the city their home, Philadelphia offers a variety of sites and activities that can be efficiently explored on foot.
From museums, world-class restaurants, historic sites, to centuries-old neighborhoods, most places and tourist attractions in Philadelphia are easily accessible to pedestrians. One can also enjoy plenty of cultural activities including symphony and orchestra performances, without having to travel too far. Other walkable cities like NYC and Boston are also not very far off from Philadelphia.
Best Locations To Walk: If you like walking and are also a foodie, you should check out the streets of Washington Square West. The neighborhood offers a lively night scene and has some famous restaurants like Double Knot and Barbuzzo. Shopaholics should also check out the Jewelers' Row on 7th and 8th Street. Lovers of art and architecture can head to the Avenue of the Arts street. Some of the other walkable neighborhoods in Philadelphia include Rittenhouse Square and Center City West.
Walk Score: 75
7. Seattle, Washington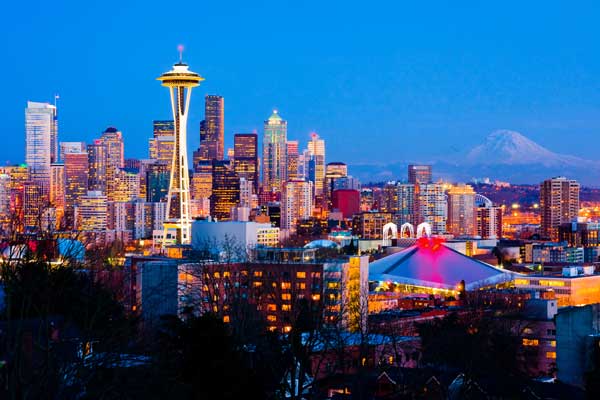 Home to tech giants and industry leaders like Microsoft and Amazon, Seattle is Washington state's biggest city. The city also doesn't disappoint when it comes to offering green and open spaces for people to enjoy a leisure stroll. If you have your doubts with the city's rainy weather, be rest assured because you'll still be able to ditch your car every now and then. Surrounded by mountains, water, and forests, Seattle's diverse landscapes make it even more fun to explore the city on foot.
To encourage locals to walk more and to make the routes accessible, the city also has a Seattle Walking Map chalked down by the Department of Transportation. It allows pedestrians to choose a route as per their interests and fitness levels and also gives them an estimate about the time it would take to traverse the route. Another interesting aspect is that Seattle is one of the most dog-friendly cities in the country. This means that you can easily enjoy a walk with your pet exploring the streets of the Emerald City.
Best Locations To Walk: One of the city's most iconic landmarks is the Space Needle. You can also explore the Museum of Pop Culture, Pike's Place Market Downtown, Pioneer Square, and the streets of Capitol Hill. Belltown, International District, and Downtown are some of the most walkable neighborhoods in Seattle.
Walk Score: 74
Also Read: Moving From Los Angeles To Seattle | Moving From Phoenix To Seattle
Conclusion
These are some of the most walkable cities in the US. If you're based out of any of these cities and prefer walking as an efficient mode of transport, it wouldn't be a challenge to find your favorite walking route. Apart from the umpteen benefits it offers, walking also rejuvenates you as a person and plays an essential role in going eco-friendly and saving the environment. Not to forget, it also gives you an experience of discovering the unexplored parts of a city.
4 Most Livable Cities in the U.S.
FAQs On Most Walkable Cities In The US
Are There Any Walkable Cities In The U.S.?
Yes, there are several walkable cities you'll find in the United States. Some of the most walkable cities worth exploring are New York City, San Francisco, Jersey City, Boston, Seattle, Chicago, and Philadelphia.
What City Has The Most Walkability?
As per data collated by Walkscore.com, San Francisco and New York City are among the most walkable cities in the US.
What Is The Least Walkable City In The US?
As per Walkscore.com, Fayetteville in North Carolina is the least walkable city in the US with a Walk Score of 21.4 out of 100. Chesapeake in Virginia and Winston Salem in North Carolina are some of the other least walkable cities in the US.
What Makes A City More Walkable?
Reliable pedestrian infrastructure in the form of complete streets and safe paths for biking and walking are some factors that make a city more walkable. Apart from these, cities with ample green spaces and parks also make a city more walkable and accessible.