Leaving Austin? 5 Best Places To Move From Austin
The pros of living in a state capital city are numerous and it sure brings a sense of pride to one's heart. However, there comes a time when certain things about a place just make it a tad bit difficult for you to continue spending your life there. In the case of Austin, the city's rapid urbanization and increased congestion could be it.
Additionally, the high home prices coupled with the traffic problems is also a major buzzkill for many. Not to mention the high property crime rate which is another major cause of concern for residents in Austin. There are possibly many more reasons why you may feel inclined to move your home away from Austin. Now, whether your reasons are mentioned or not, the below list will certainly help you find some of the best places to move from Austin.
5 Best Places To Move From Austin
Houston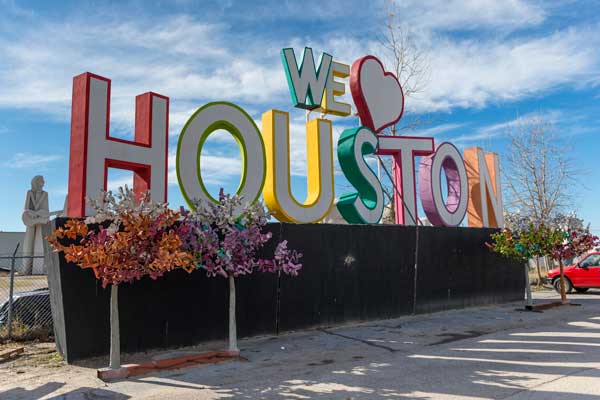 Starting the list on the right foot, there is no city that would suit your interests better than H-town! The city gives you the comfort of owning a home without burning a hole in your pocket thanks to its affordable housing prices. Once you have secured a good roof over your head, the next thing you need to be looking at is a stable job. Not to brag but the city is home to 24 Fortune 500 companies! Doesn't that say plenty about the job market here?
Healthcare you ask? At an astonishing 9% lower rate than Austin and the national healthcare average, Houston does remarkably well in this area as well. You're going to love moving to Houston if you are a sports fanatic. The Houston Astros and the Houston Rockets have a following of their own. Trust us, it won't be long before you see yourself walking toward the stadium chanting names of your favorite players with thousands more! You won't be missing out on much moving from the live music Capitol as this city has a great music scene that is sure to make your nights memorable.
Downsides: Like two sides to everything, Houston does have a few downsides which are worth mentioning. If hot weather conditions are not your cup of tea, it could become a bit tricky for you to stomach the intense summers here as the temperatures tend to cross the 90°F mark. Another con of living in this city is the high sales tax rate which currently stands at 8.25%.
Population: 2,325,360
Median Home Value: $256,220
Monthly Rent: $1,275
Median Household Income: $52,450
Unemployment Rate: 5.1%
Best Neighborhoods To Live In: Montrose, Midtown Houston, Museum District, Greater Heights, and Downtown.
Also read: Austin, TX: Surrounding Suburbs Guide | Moving to Houston Tips | Moving From Austin To Houston
Dallas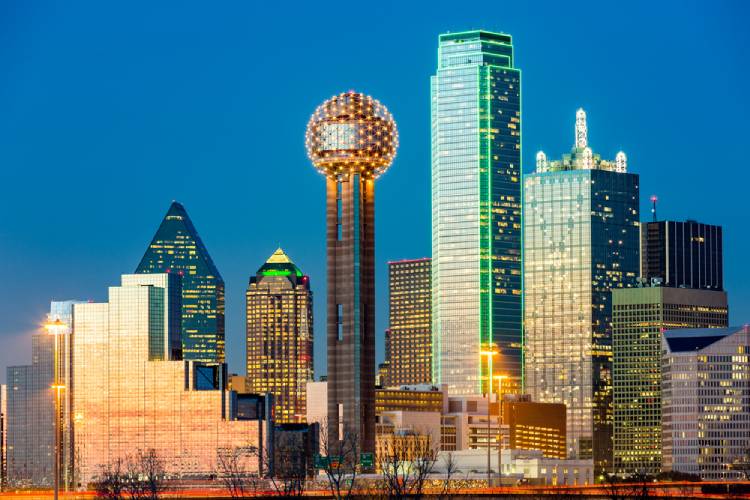 Planning a move away from Austin with your family? You're going to love this particular city called Dallas. As Hollywood as the name of the city sounds, you can actually spend a decent lifestyle away from the hustle-bustle. The city's excellent schooling system makes it a perfect moving destination for your little ones. While the kids are busy learning lessons, you can grab a coat and munch on some exquisite cuisines. All thanks to the city's amazing food scene that attracts crowds from all over.
If you are an art enthusiast, you need to strike off every other city from your list because there is no better place than Dallas for you. The Dallas Arts District has 19 blocks of venues, museums, and galleries which makes it the largest arts district in the entire nation.
Plus, you get to live the experience of being in the same city as the NFL's Dallas Cowboys whose rich history speaks volumes about their dominance in the sport.
A few other pros of living in Dallas is that the city is tremendously diverse and you get to meet communities from different parts of the world. You will also have easy access to Dallas Fort Worth International airport which is great if you have to travel for business or even on vacation for that matter.
Downsides: The public transportation in the city has still not reached the optimum mark which is why residents need to rely on private vehicles to get around town. This also leads to traffic congestion at times. The city also ranks quite low when it comes to greenery and lush vegetation.
Population: 1,348,890
Median Home Value: $311,000
Monthly Rent: $1,480
Median Household Income: $52,580
Unemployment Rate: 4.4%
Best Neighborhoods To Live In: Preston Hollow, Lakewood, Lake Highlands, Uptown, and Deep Ellum.
Also See: Moving to Dallas
San Antonio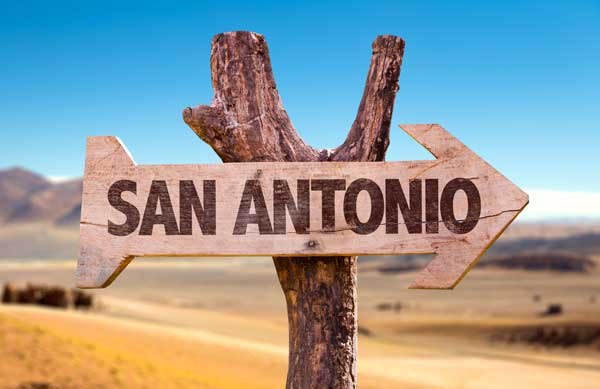 If you like the idea of putting on oversized spectacles and diving deep into the history of a place, consider moving to this historically rich city of San Antonio. Interestingly, San Antonio is considered the most fought-over city in North America, and a certain battle of the Alamo has a great deal to do with it. Coming back to the present times, the city has taken huge strides in keeping up with the fast-paced world. Its constantly growing business district is a testament to that. Aerospace, financial services, IT, and healthcare are some of the sectors in which San Antonio thrives.
The River City is also one of the friendliest cities you'll ever get the chance to reside in. The residents here will make you feel like you've been living here for years and what better than such a tight-knit community by your side? You'll also get a taste of a unique blend of Mexican and Latin American flavors here. Sure to leave your taste buds wondering why they haven't had the chance to try them before.
Downsides: Moving from Austin to San Antonio, you will witness a stark difference between the average incomes in both the states with the latter falling on the lower side of the spectrum. You should also know that the people here are super friendly and there's a huge Spanish-speaking population within the city. If you don't speak Spanish there could be moments when conversations are lost in translation.
Population: 1,598,970
Median Home Value: $287,500
Monthly Rent: $1,235
Median Household Income: $53,751
Unemployment Rate: 4.20%
Best Neighborhoods To Live In: Alamo Heights, Monte Vista, Terrell Hills, Oakland Estates, and Downtown.
Also read: Moving to San Antonio | Top Neighborhoods in San Antonio for Singles and Young Professionals
Colorado Springs, Colorado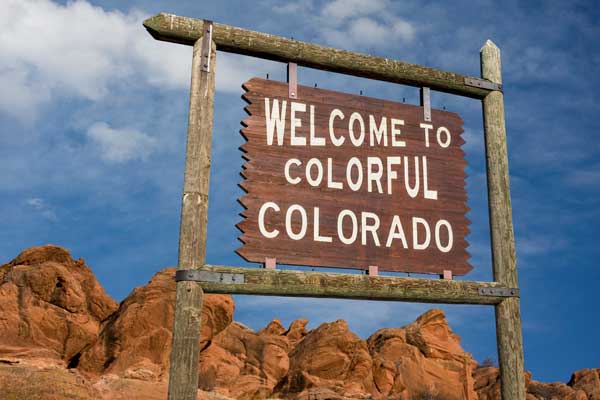 Wandering a bit further outside the state of Texas, it is time you get a glimpse of what winters actually look like. Colorado Springs will introduce you to snow, freezing temperatures, and all the fun that comes along with outdoor winter sports opportunities. You will practically have the chance to go skiing on the snowy white bed! Known for its famous mountain range and astounding scenic views, a move here could actually serve as a nice break from the jostling city of Austin. This cold and cozy city also has an affordable cost of living which is about 6% lower than the national average. Phew! Those house rates in Austin sure would have run your pockets dry at some point.
"Your body is a temple and you need to treat it as such." This isn't your gym trainer yelling at you but it's just a motto that the residents in Colorado Springs live by. Owing to its suitable weather conditions all year round, the city is perfect for outdoor activities like hiking, skiing, running, and biking. So, you have plenty of time and space to get back on that exercise routine.
On your cheat days, the food scene in Colorado Springs will seem all the more enticing thanks to its amazing local and fine dining establishments. Overlooking the Rocky Mountains while you devour the entire dish of pasta never seemed so exciting. Lastly, your furry friends can freely throw cute tantrums out in the open and make your heart melt with their puppy faces as Colorado Springs is extremely pet-friendly.
Downsides: The city is situated at a high altitude due to which the mountain life can be somewhat difficult for first-timers here. While we are on the subject of elevation, you can get serious sunburns given the fact that you'll be much closer to the sun. The congested streets and highways here don't help increase the city's charm either.
Population: 495,190
Median Home Value: $477,270
Monthly Rent: $1,480
Median Household Income:
Unemployment Rate: 4.1%
Best Neighborhoods To Live In: Briargate, Pine Creek, Pleasant Valley, Old Colorado City, and Downtown.
Also read: Best Moving Companies In Austin | Moving to Colorado
Oklahoma City, Oklahoma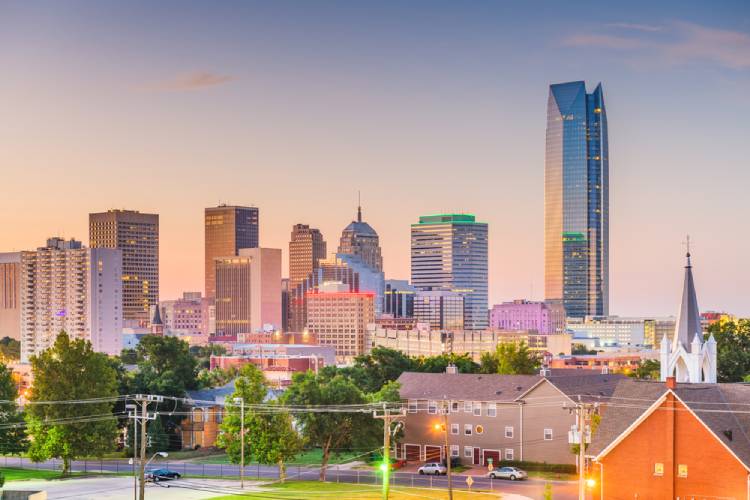 Tired of paying exorbitant housing bills that leave you with hardly enough money to cover your living expenses? A move to this amazingly affordable city will make you very happy. Though housing expenses appear to be slightly more than the state average of $174,000, they are still quite affordable when compared to other cities, particularly Austin! The city's low housing costs will naturally draw a large number of people, but it also means that the city has a reasonably diversified population that is pleased to call Colorado Springs home.
If we talk about the job market here, the city relies on the energy, aviation, healthcare, and industrial sectors for driving its economy upwards. Your job hunt will probably come to an end here as the city boasts of an impressive unemployment rate, well below the national average rate. Apart from this, the city also has tons of parks and recreational activities which your little ones can indulge in. The place also has entertainment options aplenty, to name a few, the Bricktown Entertainment District, National Cowboy & Western Heritage Museum, the Oklahoma City Zoo, and Myriad Botanical Gardens & Crystal Bridge Tropical Conservatory among others.
Downsides: Despite the low housing costs, the high state and local taxes could put you down quite a few bucks. Oklahoma being a landlocked state, you won't find any beaches to chill and unwind in this city.
Population: 676,500
Median Home Value: $190,000
Monthly Rent: $900
Median Household Income: $55,557
Unemployment Rate: 3.1%
Best Neighborhoods To Live In: Edmond, Asia District, Automobile Alley, Bricktown, and Paseo.
Summing Up
You took the correct first step by making a decision to move from Austin and now is the time to really hit it out of the park by choosing a new place for you to call home. The above list aims at providing you with a crisp and accurate preview of what your life will look like in those cities. Remember, the only way to know whether relocating to a new place is the right decision is by making a move.
FAQs On 5 Best Places To Move From Austin
Why Are People Moving From Austin To Other Cities?
Of the many reasons that see people driving out of Austin, Tx, the skyrocketing house prices take the cake. The stress-inducing traffic and high property crime rate also find their place in that list.
Why Are Austin Homes So Expensive?
The fact that the population of the city keeps growing, the demand for daily essentials and necessities is also increasing. These include housing, transportation, and food requirements.
Should I Live In Dallas Or Austin?
Economically speaking, it is going to be much more feasible for you should you decide to live in Dallas over Austin. For starters, Austin is about 28% more expensive than Dallas and the high housing costs are the prime reason for such a difference.
See Also: Best Out of State Movers in America