Best Apps for Selling Stuff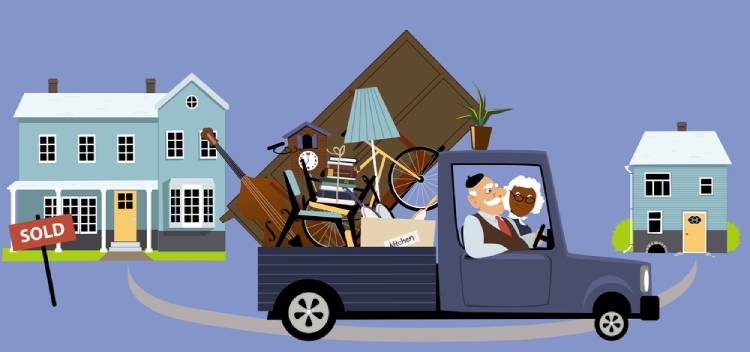 Do you have a lot of out-of-date clothing or old housewares gathering dust in your home? Do these things take up a lot of space, and are you likely to use them soon? If so, reselling them is a simple way to make money while also clearing out your closet.
There are now many different resale and e-commerce platforms that make it easier than ever to sell anything, from an old couch to a vintage watch to a handmade sweater. While posting your old items on these platforms may require some effort, it can be a relatively simple way to earn some extra cash.
The average U.S. household has thousands of dollars in unused belongings, but most people never take advantage of this hidden goldmine. Thanks to the arrival of phone apps dedicated to virtual marketplaces, selling unwanted items have never been easier. You can easily download a free selling app from the Apple App Store or Google Play Store, take a photo with your phone's camera, and list an item in seconds. So, let's talk about the best apps for selling your stuff and making money.
Decluttr
If you like selling your items but aren't thrilled about the prospect of waiting for a buyer, Decluttr might be the perfect solution for you. The app focuses on technology and media, but you can also sell LEGO and books. You'll get an instant value for your items and will be able to ship them right away. Even better, shipping is free. The main turnoff is that the price you're offered is conditional on the quality of what you send; if your product is deemed to be in worse condition than when you started, you'll be paid less. You can, however, find solace in Decluttr's A rating with the Better Business Bureau.
Also See: Pros and Cons of Downsizing
Worthy
Worthy is a jewelry auction website. Anyone can list jewelry for sale online, including diamond rings, engagement rings, gold, platinum, gemstone earrings, bracelets, necklaces, watches, and other valuable items. Worthy provides all customers with a free GIA-certified diamond report. Once your item has been submitted and reviewed, it is auctioned off to a network of professional diamond buyers, ensuring that you receive the best price possible. The diamond grading does not determine the price, but the report assists buyers in understanding the value. The procedure for selling jewelry on this online auction is straightforward. You won't have to worry about shipping or ensuring your purchase. Worthy will handle it, and you will only have to pay them once your item is sold.
thredUP
You might consider selling your clothes after you've sold all of your electronics, media, and books on Decluttr. That's where thredUP, a clothing specialist, comes in. This app is similar to any other online clothing retailer, except that all items are used.
You'll be sent thredUP's 'free closet cleanout kit,' which is simply a bag to place the clothes you want to sell. You will receive the money once your order has been processed; you will not have to wait until your clothes sell. The disadvantage is that you won't know how much you can make until after sending your clothes off, though there is a handy calculator to estimate. thredUP is a site you can trust, with an A+ rating from the Better Business Bureau – even higher than Decluttr.
Facebook Marketplace
As a platform for selling used goods, Facebook Marketplace has matured. There are obvious reasons why this is effective. To begin with, nearly everyone has a Facebook account – there are over two billion monthly active users. Even if many of these do not use the Marketplace feature, there is still a large pool of potential buyers. Second, it's simple to determine whether a potential buyer is genuine – if they live in your area, you'll almost certainly have some mutual friends, and you'll be able to see if they appear to be an active account.
The best part is that when you list something on Facebook Marketplace, your Facebook friends are notified as well. Most of them will probably live nearby, and they'll be more likely to buy from you because you're well-known to them. However, if you intend to sell many items and don't want to spam your friends' news feeds, you can uncheck the option to appear in news feeds.
Instagram Shopping
Instagram is another app you've probably heard of but haven't considered using to sell your items. However, with the launch of Instagram's new shopping feature, we're likely to see a lot more selling on the platform. You must link your company's Facebook page to your Instagram account and create a Facebook product catalog. Instagram shopping allows users to buy items directly from the app; if they see a post with an item they like, they can click on the link to buy it.
You can also use the product catalog on BigCommerce or Shopify. You can then tag the item the same way you would tag another account, but users will sell the item and its price. To do this, you'll need to convert your Instagram account to a business account – but don't worry, it's completely free. It will be easier to sell your items if you have many followers. However, you can broaden your reach by including the appropriate hashtags in your post.
eBay
eBay, the original online retail website, has been around since 1995 and is an oldie but a goodie. It still has nearly 200 million active users, making it extremely simple to find a buyer. There is also an eBay App, which can be downloaded from your phone's App Store or Google Play. The eBay app lets you sell directly from your phone and manage the entire selling process. Using eBay has several distinct advantages.
Almost everyone is aware of it, and many people will think of it first if they want to buy something online. The process is very streamlined, with reminders and alerts to follow up on each step of the sale, all the way down to printing a shipping label. eBay also has a broader range of users of all ages and locations. In contrast, most newly launched selling apps are located in major US cities. However, eBay does have some drawbacks. You'll have to pay commission to both eBay and PayPal for every sale you make, which means you'll lose 20% of the price of each item sold. Most competitors have capitalized on this weakness and provided lower-cost alternatives. 
Amazon (Seller Marketplace)
Although established businesses primarily use Amazon to sell their goods, individuals can also use the Seller Marketplace. You can sell anything on Amazon, but the most popular items are electronics and books. The benefits of selling on Amazon are apparent: it is the first place many people look when they need to purchase something – there are nearly 200 million active users. As you might expect from such a popular site, access to their market is not free. If you're an individual seller, you'll have to pay listing and selling fees of around 99 cents per item for each item you sell. There's also the option of paying a set monthly payment ($39.99), but this is unlikely to be worthwhile unless you expect to sell many items.
Etsy
Etsy, a hub for arts and crafts, is an excellent platform if you have the right products. There is no other website that focuses on one-of-a-kind items from independent sellers. You can sell locally – there's a 'local seller search' feature to connect you with local buyers – or ship further afield. Unlike other sites such as eBay, you must pay to list an item regardless of whether it sells – but the fee is relatively low at 20 cents. You'll also have to pay a 3.5 percent transaction fee.
Poshmark
Poshmark is a clothing-selling app. Its main advantage is that it encourages buyers to look through your entire 'wardrobe,' increasing your chances of making a sale. It's free to list items, and when you make a sale, you'll receive a prepaid postage label.
Tradesy
While Tradesy is very similar to Poshmark, it is the runner-up for the best clothing selling app. It is an easy-to-use app that allows you to upload photos of clothing you no longer want in your closet so that other women can decide whether or not to add it to theirs! Tradesy provides prepaid shipping labels and charges a flat fee, so you know exactly what to expect with each sale.
Craigslist App
Craigslist is a fantastic website founded in 1995 and serves as a classified ad website for everything from jobs to gigs, with sections for various cities. After two decades of operating solely as a website, Craigslist has finally released an app for Apple and Android cell phones. It's an excellent app for managing your Craigslist sales while on the go.
The Craigslist app has an excellent user interface that makes selling your old items a breeze. Upload a few photos and complete the description details, and your ad will be published immediately. When selling an item, you must arrange payment outside the app, so the same precautions apply. The main benefit of using Craigslist is that it has been around for so long.
See Also: How To Find A Roommate On Craigslist
OfferUp
OfferUp is quickly gaining traction as one of the most popular selling apps. OfferUp purchased LetGo in 2020 and has since combined their virtual marketplaces. You can sell anything using the OfferUp App, from potted plants to cars. You'll also be selling locally and to a customer directly. It also bills itself as the "largest mobile marketplace for local buyers and sellers." Each user has a profile with photos, ratings, and transaction history – this gives the app a social media feel while also instilling more trust. A novel feature is that sellers who have repeat customers are rewarded.
Trove
Selling used furniture online can be difficult because it is large, bulky, and expensive to transport. Trove stepped in with a solution: a dedicated app for this issue. It is free to list an item, and there are no hidden fees. The app is only available in a few major US cities.
You may also read our article on Where to Donate Your Furniture.
Conclusion
There is no reason not to sell your unwanted items with so many apps available. You might be stunned at how much money you can make. The number of apps available may appear overwhelming at first, but it is quick and simple to narrow down the ones of interest to you. Some selling apps are only available in specific cities or product categories.
Frequently Asked Questions
Is there a fee charged by OfferUp?
Buyers will be responsible for shipping costs; sellers can list for free but will be charged a 7.9 percent fee if the item sells. OfferUp protects buyers and sellers; you can read more about the shipping rules here.
Is it better to use eBay or Mercari?
Mercari is a more beginner-friendly platform than eBay, and it's ideal for listing a few items for sale and turning a quick profit without paying too many fees. Mercari is also better than eBay if you want to keep things simple in shipping and seller rules.
Is Poshmark worth the time and effort?
Poshmark is a legitimate, secure, and trustworthy website. It was founded in 2011 and has been in operation for more than ten years, indicating that it is well-established and has policies to protect everyone who uses its platform.
Read Also: How to Downsize When Moving | Best Cheap Moving Companies in the US