How To Find A Roommate On Craigslist


VanLines Inc
Secure Storage
Easy Booking Process
Fully Trained Employees
GET QUOTE

Colonial Van Lines
Storage Services
Long-Distance Moves
Corporate Relocations
GET QUOTE

Moving APT
Available Nationwide
Award-Winning Movers
Extensive Vetting Process
GET QUOTE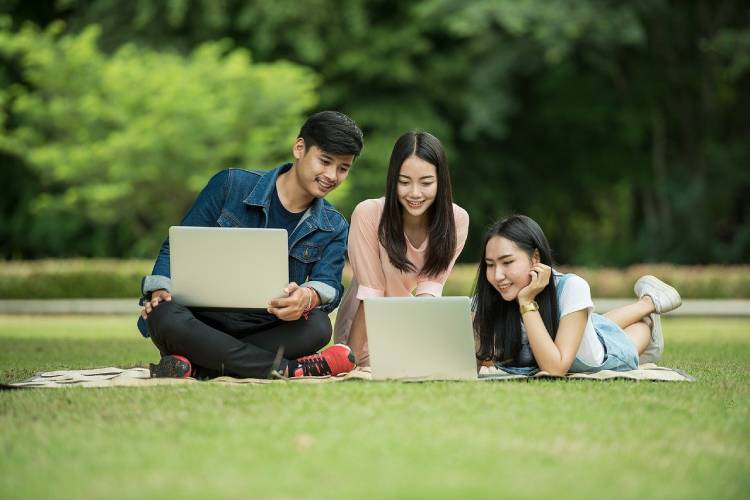 Finding roommates online isn't a cakewalk, nor does everyone know how to use online forums like Craigslist. For some people, this process can be effortless, and for others, the entire experience of finding a roommate on Craigslist can be quite overwhelming. Either way, it is something that requires some prior study to help simplify.
If you are well versed in the online world, it is not that hard to find roommates on Craigslist – from creating profiles and seeking a roommate to navigating the rooms listed on the website. The Craigslist website is surprisingly free and easy to use without too many complications. So let's dive straight into the article. We're hoping to take you through the whole procedure on how to find a roommate on Craigslist, making it simpler for newbies who do not know where to start!
Steps To Find Roommates On Craigslist
Here are the steps you ought to follow to find roommates on Craigslist:
Knowing What Exactly You Are Looking For In A Roommate
This world consists of a crazy variety of people. The same goes for the housing section on the Craigslist website too, where you will find many different kinds of people looking for different things. Narrowing down your search will help you find your perfect room-match. You can be decisive about the choice of the person you want to stay with and then begin your search based on your personal set of criteria.
You could classify your preferences on the basis of staying with people of the same gender as yours, staying with people in the same age group, or with those of the same lifestyle. Or perhaps you can look out for people who love keeping pets, to ensure that they're not allergic to your dog/cat. Whatever the criteria you want to stick with, make sure to draft up a comprehensive list and also think of all the questions you'd want to ask your potential roommate before finalizing one. This process will only make finding a roommate on Craigslist easier.
Setting Up An Email Account For This Sole Purpose
Setting up an email account on the website doesn't mean that you have to give your personal email id. Instead, create a new account solely for the website, in order to find roommates. This makes it easier for you to chat with different people without worrying about leaking your personal information on the website and also helps in keeping you organized.
You can also chat with people and question them about their likes and dislikes so that you get to know that particular person better. This also helps you decide whether you should go ahead with them as a roommate or not.
Give Responses On Posts But Publish Your Own Too
Creating a profile on Craigslist is not a bad thing and responding to others' posts is also fine, but doing just these things won't help you find the roomie you are looking for. Instead, keep updating your profile by putting detailed information, asking interesting questions, and by answering those that others put up on the website. Make your profile and post interesting, trustworthy, updated, and informative.
There are many people on Craigslist that you can connect with through the chat option on the website. Be clear about the location, the budget, and other specifics by which you and your roommate can negotiate the rent accordingly.
Be Careful Of Scams
These online forums can sometimes be the perfect place for scammers, so always be wary of the people you are connecting with on the Craigslist website. If a member is randomly ready to move in without enquiring about anything, consider it a massive red flag. People can be different online so diplomatically protect yourself from falling prey to such scams. Sometimes, they might even ask you to sign a contract or lease. For obvious reasons, this is a big no.
If you find something that is confusing to you on the website, either discuss it with friends or family or reach out for help in such situations.
Using Social Media To Vet Potential Roommates
People are not always who they seem to be on such forums. Going through their social media is a good trick to getting to know the person better. Check out their friend list and if you both have any friends in common, communicate with them too, regarding the person in question. Following them on social media helps you get to know them better and get a sense of what their lifestyle and preferences are. It would also give you an idea of their way of interacting with people.
Meet Up With The Roommate In-Person Before Signing A Lease
Don't blindly sign any lease or contract before meeting them in person. What you see online isn't always the truth. So it is highly recommended to meet the person who will be sharing a room with you to get clarity about them. Also, make sure to meet them in public places like a cafeteria or a nearby park and consider taking a friend along with you for safety purposes.
If by chance you happen to visit the apartment and decide on meeting the roommate again, take a friend along with you to get to know whether the roommate you have decided to share the apartment with comes from a good background and has no criminal records as such. Also, avoid signing any agreement or lease before collecting thorough knowledge about the person and locality. That is because once you sign official documents, you can't back off, so it will be difficult to call it quits.
Collect The Necessary Documents
Before finalizing a roommate, make sure to collect all the relevant documents that will simplify the process and make it clear to you whether they are the one or not. Collect a copy of their proof of identification – be it their driver's license or passport. Ensure that they have a paying job and that they are in the financial position to be able to pay the rent every month. Also, collect information on their credit score and criminal records.
Have Open Conversations About Finances
Try having an open conversation with your roommate, especially about the finances – even at the risk of it getting awkward. Having open discussions and prioritizing transparency will help sort out the finances and maintain trust. So it is necessary to ask questions that will help clear all your doubts. Also, make sure to answer their questions so that you are on an equal footing. Discuss the rent plan, the exact dates, shopping and grocery lists, water and electricity consumption, and various other bills.
Trust Your Instincts
See, it is not always assured that you find the best roommate on Craigslist. Sometimes, it can turn out to be a horrible experience, even with thorough preparation and research on your end. But don't give up on the process entirely. Always believe in yourself and trust your instincts. If you come across someone who will not fit into your expectations, then it is alright to not move forward with that person.
Finding roommates online is not a foolproof way to go about it, by any means. While it is stressful and involves a lot of work, there have been multiple instances of people finding the roommate of their dreams and forging a long-lasting friendship with them. Hunting for roommates on Craigslist doesn't have to be stressful but also be alert of red flags and avoid falling into traps. Be clear about what kind of roommate you are looking for and be descriptive and precise.
Also See: Questions to Ask Before Renting an Apartment
Advantages And Disadvantages Of Having A Roommate
Before you make your decision of choosing a roommate, here are some of the advantages and disadvantages of having a roommate.
Advantages Of Having Roommates
The biggest reason people opt for roommates is the prospect of sharing the financial burden. Renting an apartment in the city is not a cheap affair and having a trustworthy roommate to always count on for the other half of the rent comes as a relief to many.
Companionship is the next best reason why people prefer to live with roommates. Even though roommates might pose as a barrier to privacy, sometimes they are worth it, especially for people who have the tendency to be lonely or if they want the shared camaraderie of having friends or family living with them.
Having roommates means splitting chores and household duties. If you take up laundry, then they can take up cleaning. If you do the dishes, they do the cooking. The entire burden of housekeeping does not fall on you and you can even do errands together – if you find someone you like hanging out with, that is!
Disadvantages Of Having Roommates
Lack of privacy is perhaps the biggest disadvantage of having a roommate. No longer is your space entirely your own. Lack of clear boundaries can also leave you feeling claustrophobic in your own residence.
If your roommate is not a fan of responsibilities, then chances are that you'd have to clean up after both yourself and them.
Sharing a space with another person, especially a stranger, is risky because you don't know their tendencies or nature very well. Issues of theft and personal security are common amongst people who are roommates with those other than close friends and/or family. This is why it is always best to thoroughly study and narrow down your potential roommates before finalizing one. Having conversations with them and establishing boundaries and chores are also very important to give yourself and the other person space.
Things To Keep In Mind While Finding A Roommate Online
Send them a friend request on social media is how you start knowing that person's whereabouts.
Seeing that they have any friends in common makes it easier to have references to enquire about them.
Check their profile as much as you can, scroll through the pictures and contacts to make sure that the profile and the person are real and not a fake or duplicate presence online.
See that the comments and other profiles they follow are real and trusted.
Having open conversations with them and collecting the relevant documentation can save your time and make the whole thing easier.
See Also: Best Apartment Movers in the USA | What to Do if Your Roommate Can't Pay Rent
Conclusion
Always be straightforward and avoid leaking too much personal information on websites like Craigslist. Be confident in what you are looking for in a roommate, which will help you find better people. Connecting with people also helps you know the type of personality you are encountering, making your search process smoother. Don't be in a hurry to sign any contract beforehand; such things can end you up in big trouble. We hope that our little guide has helped explain the process to you and wish that you have nothing but fruitful experiences on Craigslist. Happy roommate-hunting!
FAQs On How To Find A Roommate On Craigslist
How Can I Find A Safe Roommate?
Finding a safe roommate on Craigslist is difficult but not impossible. Try asking all the questions on your mind before saying yes. Going through their profile in detail helps you know about them personality-wise, further helping you choose the right candidate as your roommate.
How Do I Post An Ad To Find A Roommate?
By posting information about yourself and your requirements on Craigslist, interested candidates will reach out to you. There should be specific yet detailed information about your wants and needs while looking for a roommate. Creating an 'About Me' section on the website makes it easier for people to find you.
How Do You Send A Message To A Potential Roommate?
If you find someone that seems to fit the bill, ping them with a thoughtful message asking them about their requirements in a straightforward, clear manner. Ask them whether they are looking for a roommate and further discuss things. Finding out the things in common between the two of you while you chat is the best way to know them better and make your decision.
How Do You Answer The Question 'What You Are Looking For In A Roommate'?
While answering this question, you should be simple and blunt. Start the conversation by directly asking them questions, so that you get clarity. It's easiest to find good roommates by posting precise yet descriptive information about your needs and data on your interests, lifestyle, habits, etc.
See also: How to Move into Off-Campus Housing