Questions to Ask Before Renting an Apartment


VanLines Inc
Secure Storage
Easy Booking Process
Fully Trained Employees
GET QUOTE

Colonial Van Lines
Storage Services
Long-Distance Moves
Corporate Relocations
GET QUOTE

Moving APT
Vetting Process
Award-Winning
Available Nationwide
GET QUOTE
Our Take
Price
Rating
Minimum Shipment Size
Storage
Booking Deposit
Cancellation Policy
Quoting Options
Discounts

Best Overall Value


GET QUOTE

2+ bedrooms




Free 30 Days




10%

Free up to 72 Hrs

Phone / FaceTime / Text

Senior / Same day Booking

Best Industry Reputation


GET QUOTE

1+ bedrooms




30 Days




20%

Free up to 72 hrs

Phone / Facetime

Seniors Discount

Best Customer Service


GET QUOTE

1+ bedrooms







Free up to 72 hrs

Phone / Virtual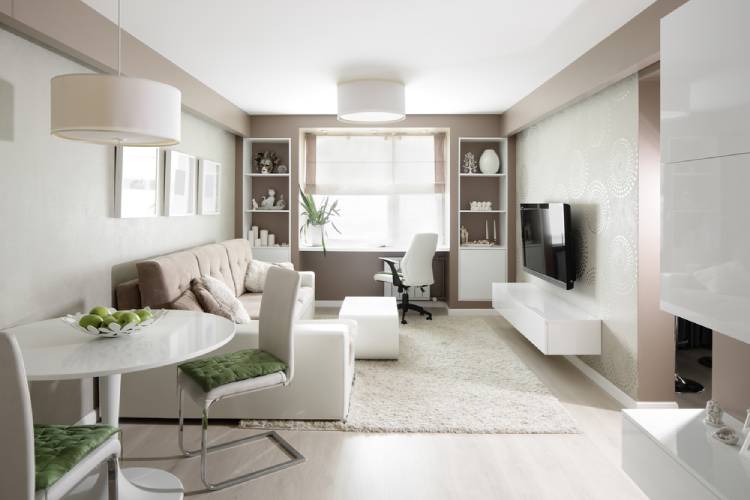 It may seem like a simple enough task to rent an apartment, but there are many things that people forget or don't even think about when leasing, such as: is the property up-to-date? Is it within your price range? What types of neighbors will be surrounding you? Asking yourself these questions before renting an apartment can save plenty of trouble and money in the long run. So let's look at some questions to ask before renting an apartment.
How much is the Rent?
The most crucial question you should ask before renting an apartment is how much is the rent? You might think this is self-evident, but it's not. Many different factors go into what the final price will be. Is there a pet deposit? How much are utilities? What about parking? Usually, you won't find all of these questions laid out in one place, so you'll need to ask multiple people who work at the facility or drive by and observe for yourself. Look for advertisements for two or three months before you commit to renting.
What is included in the Price?
When renting an apartment, make sure you know exactly what is included in the price. For example, some buildings include utilities such as heat and electricity while others do not. If there are no utilities included with your rental rate, make sure to ask how much they will cost so you can budget accordingly.
Are there any Discounts for Military or Law Enforcement Officers?
Some apartment buildings offer discounts on the monthly rate if you are either in the Military or a Law Enforcement Officer, such as a police officer. When inquiring about renting an apartment, asking about this discount may save you money.
Is the Property "Green?"
Many apartment buildings now offer green living options. For example, they may have recycling bins or solar panels. This might be an option to look out for when renting an apartment if you're environmentally conscious.
Security Deposit?
Another critical question you should ask before renting an apartment is about how much you need to pay as a security deposit. Some landlords may ask for it as soon as you sign the lease, whereas others may wait to take a portion from your first month's rent. Make sure you know what to expect before taking the plunge and moving in because if you don't have enough money to pay a security deposit, you won't be able to sign a lease.
Under What Circumstances will my Security Deposit not be Refunded?
Make sure you inquire about what circumstances will cause your security deposit not to be refunded. Some landlords may charge fees if certain things need repairs or cleaning done before turning the rental back over to them.
Also See: How to get back the Security Deposit when you move
Are there any "Special" or Extra Deposits?
Sometimes, landlords will ask for special deposits in addition to the security deposit. These can include paying for an additional parking space or even painting if you want to repaint the apartment walls. If you're not allowed to paint by yourself, then make sure that nothing needs to be repaired in the apartment because you may be asked to pay for it.
What Utility Facilities are Available?
It would help if you always asked about what utility facilities are there in the apartment. For example, is there a dishwasher? Garbage disposal? Central Air or heating? It's essential to know what you are getting for your rent money because having these utilities may increase the monthly rate. Make clear whether you must pay an extra charge or include these services in the rental price.
Are there any Parking facilities available in the Apartment?
If you own a car, then check whether your apartment has any parking facilities or not. This will help you determine whether you need to pay extra for parking. If there are no parking facilities, this might be a good thing because it can keep the rent down, which most people are looking for in an apartment.
What's your Subletting Policy?
If you're planning to move out and transfer the lease to another person, find out what they require. Plus, ask about your subletting policy. Some landlords may allow subletting, whereas others may not, so it's important to know what your apartment building requires. You may read our article on Subletting an Apartment to get more info on this.
What is the Application Process?
You should also inquire about, before renting an apartment is, the application process. Some landlords may need a credit and background check, whereas others might not. If they do, it's essential to ask them if your information will be shared with other companies or people.
Also Read: How to Write a Rental Application
Is there an Application Fee?
Before renting an apartment, discuss the application fees with your landlord. If the landlord requires you to pay them, this will offset some of your costs later on because they must state that upfront. Application fees can range from $15 to $50 or more. Some people think they're a waste of money because it doesn't guarantee that your application will be accepted. However, many landlords have started asking for them, and you may inquire about this fee when inquiring about renting an apartment.
What is the Pet Policy?
If you have pets, then the other thing you should ask before renting an apartment is about their pet policy. Some landlords allow one or two pets while others may not. You can negotiate with the landlord and offer an additional security deposit if they accept your request to keep a pet in your home.
What is the pet deposit?
If your landlord is willing to allow you a pet, inquire about the deposit. Many landlords will require you to pay a one-time fee or monthly rental for allowing an animal in their apartment.
What is the Noise Level in your Area?
Another important question you should ask before renting an apartment is about the noise level. If there are major roads or highways nearby, it may be noisy throughout the day and night. This will affect your sleep and daily routine, so make sure to choose a quiet neighborhood for this reason.
What is the Term of your Lease?
Further, don't forget to ask about the lease term before renting an apartment. Most leases are for 12 months, but some can be as short as six months. Some tenants like to sign shorter leases because they think it's easier to move out. However, if you're unsure about the area, it may be better to go with a 12-month lease.
What is the Penalty for Breaking my Lease?
Ask your landlord what the penalty is for breaking your lease. Some landlords will charge you a fee if you end up breaking the lease, so it's best to ask about this information and inquire about any other possible fees or penalties. For more information on this read our blog on Consequences of Breaking a Lease.
What are my options for Lease Renewal?
Another important question you should ask your landlord before renting an apartment is your lease renewal options. Some landlords may automatically renew your lease for another year, whereas others may not. If they do, you'll be able to specify the time frame. Please read our article on How to Renew Rental Lease.
How High are the Rent Prices Compared to your Area?
In addition to that, you should inquire about how high the rent is compared to other properties available in your area. Most landlords will list the average rent prices in the neighborhood, so you can use this information to negotiate with them and lower the price or get a better deal for yourself.
What Amenities are included, and How many Rooms are there?
Always ask about how many rooms there are before renting an apartment. Although most apartments will normally have two bedrooms, you can inquire about additional amenities like a den or office. Plus, always inquire about what amenities are included in your rent because it may affect your monthly payment.
Is Renter Insurance Required?
Ask your landlord about renter insurance required? Some landlords may require their tenants to get insurance because the building is old or certain risks associated with it. This may be required in some areas, so inquire about this when inquiring about renting an apartment.
Will the Rent ever Increase?
Inquire about whether your landlord might raise the rent. If the area is growing, then there will be a chance that they may increase the price. Of course, this isn't always true, but it's best to ask upfront before you sign the rental agreement. You may also go through our article on How to Negotiate Rent increase with your Landlord?
How often are Units available for Rent?
Another important question you should ask before renting an apartment is how often units are available for rent. Some properties may have a waiting list, so you'll need to inquire about this information upfront before you apply.
What is the Community's Guest Policy?
Be clear about whether your apartment building has a guest policy or not. If the building prohibits overnight guests, then make sure to ask about their policies before you sign the rental agreement.
Is Smoking Allowed?
Some landlords may be okay with tenants who smoke in their rentals, but only if they ask them first. Some properties will strictly prohibit smoking inside the building, so be sure to ask this question before you sign the rental agreement.
Conclusion
Renting an apartment can be a big decision, especially if you're unfamiliar with the area. By asking your landlord these questions before renting, you'll better understand what to expect and what is required of you. This will help reduce any surprises that may come up after signing the rental agreement.
Frequently Asked Questions
What question should I ask when applying for a rental?
Before applying for a rental, you should ask about
What date are you looking to move in?
Do you have any dogs, cats, or other pets?
How long have you lived at your present address?
Why are you making such a big change?
How many people will be living in the unit?
How many persons are presently living with you who smoke?
How should I prepare for an apartment viewing?
Before viewing an apartment, you should do the following:
Check for any water damage, mildew or mold, or other issues on the flooring, walls, and ceilings.
Examine the windows to ensure that they are in working order.
Make sure all doors shut and open properly.
Check the light switches to ensure that they all function.
See Also: Top-rated Apartment Moving Companies in the USA | Do's and Dont's of Living in an Apartment | Tips for Moving Within the Same Building