Renewing a Rental Lease: Everything You Need to Know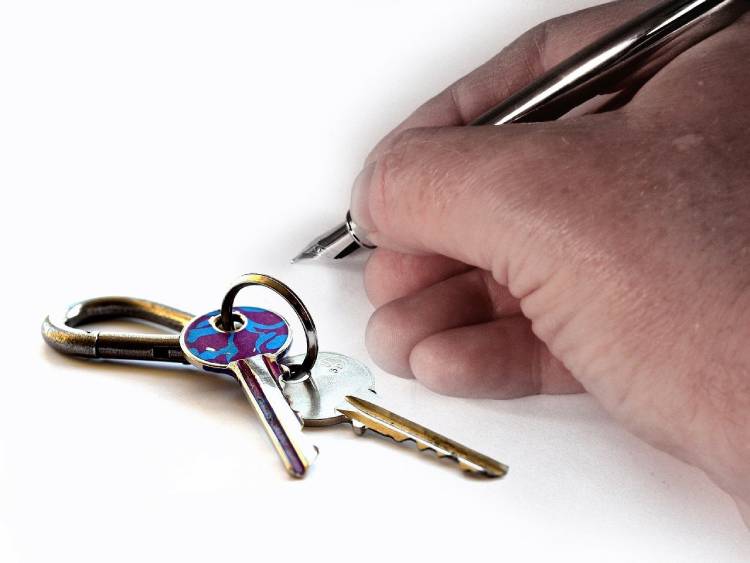 Leases are important legal documents that bind both the lessee and lessor of a rental property. When it comes time to renew a lease, there are certain things that both parties should be aware of. In this article, we will discuss the steps involved in renewing a lease and the rights and responsibilities of both the lessee and lessor.
Things to Consider Before Renewing the Lease
Before either party even thinks about renewing the lease, there are certain things that they need to be aware of. First of all, the property itself should be well kept and in good condition. If there is a significant amount of damage caused by normal wear and tear or negligence by the lessee, then it may be sensible for the lessor to deny the renter renewal.
Also, both parties should be aware of their rights and responsibilities under the current lease. For instance, if there are provisions to allow for a periodic rent increase every several years, the lessor may want to renegotiate this clause before renewing the lease. In general, it is good that both parties are in agreement before renegotiating anything.
Also See: Negotiating about Rent Increase with the Landlord | Rent-to-Own a house : A Detailed Guide
Renewal Terms and Conditions for the Lessee
When the rental period comes to a close, if the lessee decides they wish to continue renting the property, they have the option of negotiating renewal terms with their lessor. While specific details can vary from one case to another, a few common items should be included in every lease renewal.
Property Condition: If a lessee decides to renew their lease, they should expect the apartment to be in the same condition as when they initially rented it. If there have been significant damages or significant wear and tear over the course of their stay, the lessee should state this in their contract.
Length of Renewal: When renewing a lease, it is common for the new rental period to be shorter than the initial lease. For example, if a lessee was originally given a one-year lease, they may renew for six months or three months instead.
New Rent Amount: Since the rent rate is typically higher after renewal, most contracts should include this clause. Both parties can agree upon the new rent rate, but the market value of the rental often dictates it.
Renewal Terms and Conditions for the Lessor
When negotiating with a lessee about renewing their lease, several items should be included in the contract. These include:
Tenant Insurance: If they have not previously had tenant insurance, a lessee is advised to consider purchasing it before renewal. This will protect them against any damages that may occur when the apartment is vacant.
Property Condition: The lessor should inspect the property and take photos of any existing damage to present to the lessee when renewing the lease.
Rent Increase: The property's market value will dictate how much rent can be charged for renewal, so the lessor should conduct research beforehand.
Lease Renewal Process
In most cases, the lease renewal process is fairly straightforward. Lessee and lessor should meet to discuss their options before signing a new contract. When both parties are ready to renew their lease, they should refer to their original contract to see any specific requirements for either individual. If there are no changes from the original lease, they can sign a new contract and continue renting as normal. However, if either party wishes to make any changes, each individual must be aware of the terms and conditions of the new agreement.
It is also important to note that a lessee can choose not to renew their lease, but they should be aware that a refusal may still incur a penalty. For example, if a tenant were initially given a one-year lease and chose not to renew it after six months, they would still be responsible for the remaining six months of rent.
Renewal of a lease is not an obligated step when renting a property. In most cases, renewal is just a matter of convenience for both parties and does not have any legal bearing on either party's rights or responsibilities during the lease. If the tenant does not wish to renew their lease, they can choose to move out at the end of the lease period.
Also See: Rental Laws and their affect on Tenancy
Reasons to Renew a Lease for a Lessor
There are several reasons why a lessor would choose to renew their lease with a tenant. These can include:
The tenant was well-behaved during their tenancy
The rental rate is high enough to warrant renewal
There are fewer qualified tenants currently searching for properties to rent
Reasons to Renew a Lease for a Lessee
Several reasons why a lessee would choose to renew their lease with the lessor. These can include:
The property is in an ideal location and has great amenities such as public transit access and nearby schools
The property is in a safe and secure building
They have built a good relationship with the lessor and would like to continue renting from them
It's a great deal, and they can't find anything better
Also Read: Size or Location What is more important
Lease Renewal for Either Party
In most cases, it is beneficial for both parties to renew their lease. In some cases, one party will choose not to renew their lease, which should be outlined in the initial contract. If either party does not wish to renew their lease, they should be upfront about it at the beginning of the process. If their reasons are valid, the other party may agree to the early termination of the lease. Extra consideration should be given if one party wants to terminate their lease before its expiration date.
Consequences of Breaking a Lease
Breaking a lease can be very dangerous for both parties. The lessee will lose their security deposit and be responsible for the rent for the remainder of the lease. If they break their lease to rent another property, they will also be charged an application fee by the new lessor.
The lessor is equally affected if a lessee chooses to break their lease. They may have already advertised the property for rent or incurred other costs in anticipation of rental income. If someone else moves into the property, they will have the same lost time and money.
The best way to avoid breaking a lease is to be completely upfront about your intentions at the beginning of the process. If either party has a valid reason, they should be upfront about it to best handle the situation. You may also read our article on Consequences of breaking a lease.
The Lessor-Lessee Equation
Renting can be complicated enough without worrying about leases, extra fees, and tenant rights. Ultimately, the relationship between a tenant and landlord is based on mutual respect. As with any business arrangement, communication is key in making sure both parties are happy after the transaction is complete.
By leaving negative reviews for your lessor or having your lessee sign a bad review, it can affect your credibility as an experienced or trustworthy lessor. If you are the tenant, this could have a negative effect on your future applications.
Neither party should feel obligated to renew their lease if they don't want to. They should view the renewal as just another step in the process rather than something mandatory. Once both parties are on the same page, you can focus on finding an arrangement that benefits everyone involved in the tenancy. You may also read on article on Obligation and Rights of Tenants and Landlords.
Rights and Responsibilities of a Lessor
Whether you are a lessee or lessor, it is important to research your rights and responsibilities. Knowing what needs to be done at the end of the lease can help keep everyone on track for an easy transition.
1. Provide Required Notice
If you do not plan on renewing your tenant's lease, then you must provide them with the proper written notice.
Notifying your tenant on time can help avoid any confusion and problems that may arise from terminating a lease early.
2. Show the Property
A lessor has the right of first refusal, which means they have the right to show their property to potential tenants before accepting offers on the unit.
Read Also: Finding Potential Tenant for your Rental House
3. Provide the New Tenant with Necessary Documentation
Regardless of whether or not you are chosen, it is still your responsibility to provide any new tenant with all the documentation they need to apply for a lease in your area.
4. Return Security Deposits and Prepare an Accounting Statement
If you have collected a security deposit from your tenants, you are required to return it within ten days of the end of the tenancy.
You will also need to complete an accounting statement that details any deductions made from the tenant's security deposit.
You may also read our blog on Getting Security Deposit back after you move out.
5. Prepare a List of Damages
If you plan on preparing an accounting statement detailing deductions from the security deposit, it is important that this list contain all costs associated with any damages present in the property when it is vacated.
These are just a few of the rights and responsibilities of lessors.
Rights and Responsibilities of a Tenant
Tenants have certain rights as well. Not only are they protected under provincial laws, but there are also steps you can take to protect yourself in the future.
1. Provide Proper Notice
Tenants should always provide their lessor with written notice if they know they will no longer be living in the unit by the end of their lease.
It is especially important if you find yourself in this situation because it helps avoid confusion and conflict with your lessor.
2. Prepare for the move
If possible, try to help your lessor by preparing for the move-out inspection so they can get an accurate picture of how much repairs are needed.
3. Keep Your Lease Agreement
When preparing to renew your lease, you should also prepare to remain in the unit for the full amount of time outlined in your original agreement.
4. Don't Leave a Mess
If you end up deciding not to renew your lease, your lessor is entitled to show the property at any time without giving you prior notice.
You want to leave the unit in good condition, so it may be easier for someone else to move in and pay their deposit. This can also avoid unneeded deductions from your security deposit.
5. Get Everything in Writing
If you make an agreement with your lessor to end your lease early, get everything in writing. This consists of the new move-out date, return of all keys, and any other possible changes that may be made to the current lease agreement.
By doing this, you protect yourself against any misunderstandings that may arise.
This is just a preview of the rights and duties of both lessors and tenants.
Conclusion
To help make a smooth transition, try to work with your lessor and offer them any assistance you can. This may include arranging for showings or completing an inspection with them. Doing this can avoid confusion and conflict when the time comes for both parties to end the agreement. In the end, everyone must have a clear understanding of what is expected.
FAQs
Should I have my property professionally cleaned?
Various factors may influence the answer to this question. If your lease agreement allows for professional cleaning, it can be a great way to leave your unit looking brand new.
Can my lessor charge me for preparing their property for new tenants?
Only if this is detailed in your lease agreement, if not, they cannot charge you for anything extra such as cleaning or repairs.
What should I do if my lessor fails to meet their obligations under the terms of our lease agreement?
If this happens, you can provide written notice of any important repairs that need to be done within a certain time period. This should only be used as a last resort and will work best if both parties keep copies of all previous communications regarding the property.
Can my lessor enter the property while I am still living there?
If you still have time on your lease agreement, they cannot enter the premises unless there is an emergency or you permit them. If they do not comply with this request, you can provide them with a written notice.
What should I do if my lessor charges me for repairs after moving out?
If you feel they are unfairly making deductions from your security deposit, you can dispute it with them. If this does not work and the amount is significant, it may be best to consult a lawyer or contact the Residential Tenancy Branch in your province.
I have a broken lease because my lessor is not following the terms outlined in our agreement. What are my rights?
If there are significant breaches of your lease, you may choose to seek legal action against your lessor through the courts. However, it is important that you only do this if your case can be proven and you understand how this may affect your deposit.
Also Read: Breaking lease without Penalty