7 Tips For Moving Homes With A Newborn


VanLines Inc
Secure Storage
Easy Booking Process
Fully Trained Employees
GET QUOTE

Colonial Van Lines
Storage Services
Long-Distance Moves
Corporate Relocations
GET QUOTE

Moving APT
Available Nationwide
Award-Winning Movers
Extensive Vetting Process
GET QUOTE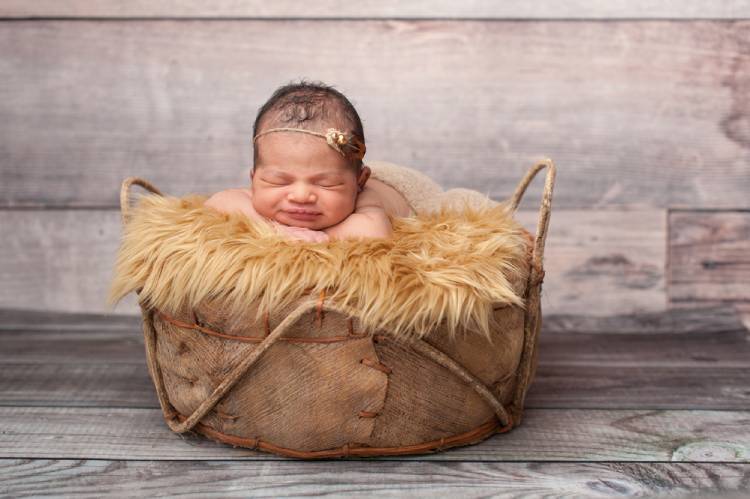 Moving can be intimidating and exciting at the same time. When you think about living in your new home with your family, the hassle of moving seems worth it. But wait, have you thought about how you'll plan your move with your newborn? There will be tons of things like your baby's feeding and sleeping schedules, their safety measures, etc that you'll have to take care of. But don't worry, there are so many families that move with their newborns and still have a successful move.
Right from planning your move, seeking help from movers and friends and baby-proofing strategies, we have compiled a list of things that will help you in this process. So keep reading our top 7 tips for moving homes with a newborn.
1. Plan Your Move In Advance
The first thing you need to do is plan and prepare for your move in advance. If you have lots of stuff to be moved, you can consult professional movers and choose their packing and moving services. Don't forget to book your movers at least one to two months in advance.
If you're on a tight budget and planning for a DIY move, you'll need help from your friends and neighbors. Since moving with a newborn will require you to take care of your baby's needs as well, you'll have to assign different tasks to your friends and family. That can include seeking help for packing, guiding the movers on the moving day, etc.
Another important thing you need to plan before your moving day is mapping out your trip. Whether yours is a local or a long distance move, you'll need to make stops in between to change your baby's diapers. So, prior to your moving day, you can research the different restaurants and parks on your moving route where you can stop by. Also, don't forget to prepare some snacks for your trip on your moving day.
See also: How to Plan Your Moving Road Trip
2. Create A Moving Checklist Or Calendar
When you have a newborn to take care of, it's natural that things will slip out of your mind. Nobody wants any unexpected problems on the moving day. You can list out all your tasks to be completed on a checklist or calendar and hang them in a place where you can refer to them easily. This will help you take care of all your moving-related priorities well in advance.
A moving checklist or calendar will definitely help you make your move well organized. You can list down all your priority tasks like booking your movers, getting packing supplies, setting a date for packing items, etc on your checklist. This will help you take care of all your moving needs without wasting any time. As you keep doing the listed tasks on your checklist, you can cross them out and assure yourself a stress-free and successful move.
3. Consult Your Pediatrician
You need to ensure that your baby is in good health before you move to your new home. Regardless of whether your move is short or long distance, it's best if you consult your pediatrician and know what measures you need to take while traveling with your baby.
There can be a possibility that you'll need to change your pediatrician because of your move or any other reasons. So you'll need to get all of your baby's past medical records and don't forget to get copies of the doctor's prescriptions. You can ask your current pediatrician for some tips to find a good pediatrician for your baby at your new home.
4. Pack An Essentials Bag For Your Baby
Before you hit the road, you need to pack some essentials during the move. While you are packing all your other belongings for a move, you shouldn't forget to pack an essentials bag for your baby.
This essential bag will contain different things that you'll be needing to take care of your baby while you're moving. Make sure that you keep this baby bag separate from all your other belongings. You need to keep it beside you while you're moving to your new home. Here is a list of essentials that you can pack in your baby bag:
Diapers
Baby food
Medicines
First aid kit
Wipers
Clothes
Blanket
Few toys
Bottles
Nursing pillow for breastfeeding
Breast pump
Pacifiers
Toys
Strollers
5. Stick To The Newborn's Routine
Even a slight change in your routine might affect your baby's health and mood. That's why you need to ensure that your packing and moving process doesn't come in between your baby's daily routine.
One of the things you should avoid doing is packing all your belongings at the last moment. That will make you panic and you might get engrossed in your move-related priorities. During such situations, it's natural to forget your baby's feeding and sleeping schedules. So make sure you take care of all your important priorities on your moving checklist well in advance.
See also: Moving with a Toddler
6. Unpack The Nursery First
The first thing you need to do after moving into your new home is set up the nursery. That way you can change your baby's clothes and put your baby to sleep. You can unpack all your baby's toys, put your baby to sleep, unbox the potty and clean the washroom.
When you're setting the crib for your baby, see to it that there's nothing inside the crib that'll suffocate your baby. Also, check for any broken parts before you place your baby in the crib. While making the bedding for the crib, see to it that you use a firm, tight-fitting mattress along with a crib sheet. Don't forget to place a small blanket to keep your baby warm inside the crib.
It's important that you arrange your new nursery similar to the old one. The room has to look familiar as it'll help your baby get adjusted to the new place. Once you're done making your baby's playroom, your family members and movers can focus on doing other important tasks.
See also: How to Unpack Efficiently After Moving | Tips for Unpacking With a Baby After You Have Moved
7. Baby-Proof Your New Home
After you're done arranging and setting up the nursery for your baby, the next important thing to do is baby-proofing your new home. There will be lots of hazardous things lying around, like your packing materials that need to be disposed of. You don't want your baby to go crawling around in the house and choke something dangerous like sharp objects or tools. So you'll have to inspect every nook and corner of your house to make sure there's nothing dangerous that can harm your baby.
Here are some things you need to be mindful about when baby-proofing your new home:
Install Test Alarms And Check Electrical Outlets
You'll need to install smoke alarms and carbon monoxide detectors on all floors of your house. Don't forget to keep updating these installations on a monthly basis and change the batteries at least once a year. Also, make sure that you secure all electrical outlets in your new home. The best way to do that is using plastic inserts to protect your little ones from getting shocked.
Adjust Your Furniture
When you move to your new home, see to it that you adjust your furniture somewhere close to the walls or the floor. This reduces the risk of the furniture tipping over. Your baby can go crawling everywhere in the house and so you have to take all safety precautions.
Check The Windows And Install Baby Gates
To avoid any trips and falls, you'll have to install baby gates at every staircase to protect your baby. Another important thing to do is to ensure that all cupboards and drawers in your house have child-proof handles. Also, see to it that all the windows in your new house have cordless window coverings.
Conclusion
Moving to your new home with your newborn truly is an exciting and wonderful experience. This move can be the beginning of a new chapter in your life. That's why it's important that you prioritize your baby's needs while planning and executing your move. Just make sure you plan your move well in advance by carefully paying attention to all minute details related to your move. If you've read our top 7 tips for moving with a newborn, you're ready to begin your journey at your new home.
FAQs
How Do You Move House With Newborn?
If you're moving your house with a newborn, there are a lot of things you'll have to take care of prior to your moving day. That'll include planning your move in advance, making a moving checklist, consulting your baby's pediatrician, packing an essentials bag and sticking to your routine. After moving into your new home, you'll have to first unpack the nursery and then baby-proof the new home.
Does Moving House Affect Babies?
One of the most common problems faced by babies during moves is their sleeping schedule. A slight change in the routine might cause them problems like waking up earlier than expected, not being able to fall asleep, etc. That's why you need to stick to your routine even on your moving day to avoid any stress to your baby.
How Long Does It Take For A Baby To Get Adjusted To A New Home?
It would take babies around 6 weeks to adjust to their new homes. During this time, you need to take particular care to stick to the child's routine and set up their room just like in the old house. This helps the baby adjust well.
Is Moving Stressful For Babies?
Moving can be a stressful experience not just for adults, but also for toddlers and babies. Your little ones tend to pick up the stress around them. So if you're moving with a baby, you can make sure that you stick to the routine and see to it that your baby's feeding and sleeping schedules aren't interrupted because of the move.
Also Read: Moving with Kids