Best Apartment Finder Websites and Apps of 2022


VanLines Inc
Secure Storage
Easy Booking Process
Fully Trained Employees
GET A QUOTE

Colonial Van Lines
Storage Services
Long-Distance Moves
Corporate Relocations
GET A QUOTE

Moving APT
Available Nationwide
Award-Winning Movers
Extensive Vetting Process
GET A QUOTE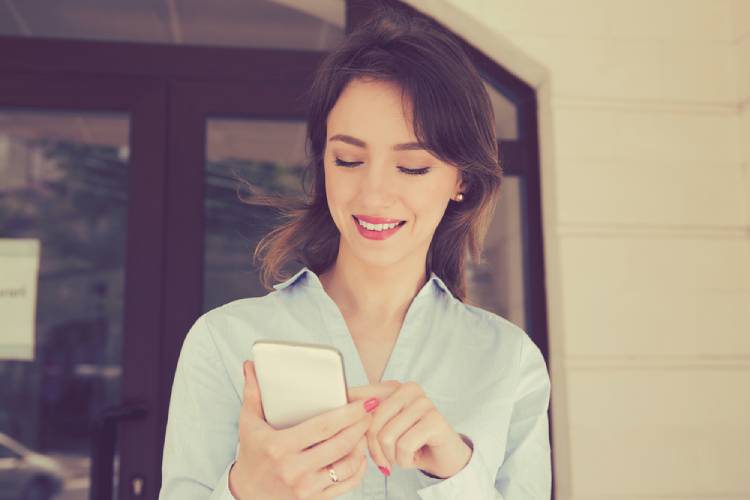 Ever since their existence, the internet and technology have made apartment hunting so much easier than it used to be. Today, you can not only browse through pictures of the entire place with street views but also partake in a quality video tour from the comfort of your home. This ultimately saves you time and energy to dedicate to other moving-related tasks, which we can all agree can be a handful.
To make things even more convenient for the modern tech-savvy human, there are a couple of apartment finder websites and apps that make house-hunting less difficult. We'll reveal the best apartment finder websites and apps of 2022 so that you can take advantage of what they have to offer.
Read Also: What are the Mistakes to avoid when House Hunting?
Top 10 Websites And Apps To Find An Apartment
1. Redfin
Redfin is one of the superior apartment finder websites on the internet that also has an app with a great interface. Without a doubt, finding a home requires a lot of legwork. But Redfin makes things easy for home buyers. You can look for properties you like on the website or their app, and then a Redfin agent will handle the administrative tasks.
Feature To Love
The biggest perk of using this website is that they provide you with a small 'buyer refund' based on the property you purchased at the end of the deal. Getting cashback is certainly icing on the cake. Their website is also extremely up-to-date so you won't have to worry about whether you're wasting your time browsing through old listings
App Ratings
Google Play Store – 4.6/5
App Store – 4.7/5
2. Apartment List
Did you know we now live in a time where you can actually take a 3D tour of an apartment from your home? Well, Apartment List is the one that makes it possible and this is probably why you'll have no issues giving up some space on your phone to download their app. Another reason you'll love using the app is that all you have to do to save a property you like is 'swipe right', making it a Tinder for apartments.
Feature To Love
The listings you'll see are all personalized by the company after you answer a few questions on the app for them. This way, you aren't browsing over listings that don't suit you but you're being presented with properties that match your criteria. And yes, you can even sort the listings based on the distance to your workplace or a school. These unique features are probably why the app is highly rated and reviewed.
App Ratings
Google Play Store – 4.5/5
App Store – 4.7/5

3. Trulia
Trulia pretty much does the same thing as every other apartment finder on this list, but they stand out because of the 'Explore Neighborhoods' section. When you're researching a neighborhood that will suit you, most people turn to real estate agents for help. After all, what's surrounding your home is as important as picking your home itself. But you won't have to do anything of the sort when you have something like Trulia.
If you truly want to research the schools, restaurants, grocery stores, and safety aspects of the neighborhood you're choosing, Trulia will help you out.
Feature To Love
On Trulia's website, apart from details about the neighborhood, you'll also be able to see what locals who live in that neighborhood wish to say about living there. You can read over experiences both good and bad, eventually getting more insights into your future home. We love this feature because you get candid perspectives of former or current residents and it ultimately helps with the decision of picking a neighborhood.
App Ratings
Google Play Store – 4.5/5
App Store – 4.7/5
Also Read: How to Find a Good Neighborhood
4. Zillow
Zillow is a pretty popular platform to buy, rent or sell a home. Besides these primary services, you can also use Zillow if you're searching for a real estate agent, property manager, estate photographer, inspector or builder. The website does a great job at filtering out home improvement services according to the area or neighborhood.
Feature To Love
When you move homes, you're foreign to the place and unaware of the local services. This is something that Zillow understands. It can be time-consuming to look for a handyman in your new home but on this website, you can easily find a top-rated home repair serviceman. This feature practically saves you all the trouble of researching the best local people who can assist you with home improvement or property management.
App Ratings
Google Play Store – 4.5/5
App Store – 4.8/5
5. HotPads
Available to download on iOS and Android systems, HotPads is a young company that makes it easier to find your dream home. You can browse over house rentals that are hot in the market and begin conversations with the landlord on the app itself.
The app is worth checking out since they've incorporated various filters to make the search for a rental as easy as it can get. You can filter homes based on whether they are pet-friendly, have an in-unit laundry, an on-site gym or parking space. Now doesn't that save a ton of time?
Feature To Love
Look for the feature by the name "Get Alerts" and switch it on. Once you do, you'll get a kind of notification to alert you of a new home on the market. It can be pretty frustrating to see old listings when house hunting but with this feature, your eyes are always on the latest homes available to rent.
App Ratings
Google Play Store – 4.5/5
App Store – 4.6/5
6. Rent.com
Rent.com is almost the perfect platform to explore if this is your first time renting an apartment, condo, or even a townhome. This website is unique because they have a good number of informational articles, tips, and guides about renting. So, if this will be your first time entering the world of renting out spaces, you can get a 101 session on their website.
We'd also like to point out that their expertise doesn't just concentrate on being useful for first-timer renters, but includes senior citizens, students, pet-owners, and military owners as well. They could be a fit for various groups of people which is what makes this site worthy of a mention on our list. You'll also be able to find both budget-friendly and high-end luxury apartments to rent on Rent.com.
Feature To Love
The website also features a rent calculator to give you a rough idea of what the rental rates are in the new neighborhood you're considering moving into. With the rough estimate you receive, you'll become familiar with the costs to expect. This will be a huge help when you're drawing a line on your budget.
App Ratings
Google Play Store – 4.5/5
App Store – 4.7/5
7. RENTCafé
RENTCaféis another great rental finder on which you can find your favorite apartment from thousands of apartments listed. The listings are all verified by the company and you can directly contact the owner that listed the property. The process of sending a rental application is also made possible on the website itself.
Feature To Love
RENTCafé has several features that contribute to making it a one-stop site and not just a website to search for a rental property. You can complete other tasks like getting the contact of the owner, filling out the application form, making rent payments, and even renewing your lease! We like these features provided by the company because they certainly do make the whole process of renting an effortless experience.
App Ratings
Google Play Store – 3/5
App Store – 2.5/5
8. Realtor.com
Looking for accurate and regularly updated listings? Then Realtor.com is the site for you. It nails the job and gets itself a spot on our list of the best apartment finder websites of 2022. Also, just like the name states, you can use this website to find highly rated real estate agents. So besides looking for an apartment, if you're looking for a good realtor to work with and understand your needs, Realtor.com will be a huge help.
Feature To Love
Apart from buying and renting, you can even understand the value of your home if you're thinking of selling with this website. Another pretty insightful and valuable feature on Realtor.com is that by simply typing the city name, you'd be able to get a breakdown of homes sold, for sale and open houses too! Attending open houses is fun and if you're on the lookout for some then this website is good to consider.
App Ratings
Google Play Store – 4.5/5 (The app is currently available only on Android devices)
9. Zumper
Being featured in Forbes, The Washington Post and even The New York Times proves that Zumper has made a remarkable name for itself. Keep in mind that this apartment finder website and app is built to mainly help the American renter. If you're planning to buy a property and aren't looking to rent, then Zumper would not be the place to explore. The services on this website are extremely concentrated towards renters and for some, this could be a downside.
Feature To Love
When you plan to use Zumper, be assured that you can submit your application and present your credit report online itself. When it's that time of the month to pay for your rent, you won't need to worry about heading to the bank – simply make a transaction on the website. You'd most likely have all your renting needs met under one roof and if that's what you're looking for, consider looking at Zumper.
App Ratings
Google Play Store – 4.5/5
App Store – 4.8/5
10. Apartment Finder
Apartment Finder was launched in 1981 and this makes it an older apartment hunting website in comparison with the other names we've shared with you so far. But we still think it's worth the mention because of how credible it is. The company is also part of CoStar, which is a leading commercial real estate group.
Feature To Love
The fresh deals they provide are a real catch! Apartment Finder is a great place to hit up if you're on the hunt for deals and offers on your next rental. The website will fetch apartments that have lowered prices or have an ongoing offer like a free TV.
Apartment Finder also follows a well-defined algorithm to find properties that are of high quality but are being rented out for significantly less than their potential value. They do this by comparing the rental costs of similar properties. Now, this is information that a renter can surely use to make a better decision.
App Ratings
Google Play Store – 4/5
App Store – 4.6/5
Things To Keep In Mind When Apartment Hunting Online
Establish a budget that you're going to stick to at the start of this process so you can filter out the search accordingly on these apartment finder websites and apps.
It is necessary to visit the place you intend on buying in person. Plan for when you'll see the prospective property and inspect the home for your own assurance.
Prepare a list of questions you'd like to ask and get clarification on from the landlord or owner. Have a conversation with and get an understanding of the person you are buying or renting from.
When you visit the home, also ensure you carry a socket tester to check switches. Don't forget to check whether the cell phone reception is good enough.
Use a spreadsheet to keep records of the apartments you like and would like to consider. Most websites allow you to save a property but having your own spreadsheet helps you stay organized.
If you have the opportunity to do so and can meet the previous tenants of a rental, make sure you ask them for their candid and honest opinion on occupying the house you wish to rent. You can also ask neighbors if not tenants.
Peak moving season typically lasts from April all the way to September. So if you plan to relocate during these months be prepared to be on your toes and on the lookout for potential properties before they're sold out.
Consider driving to work from the home you wish to buy during rush hours so you know what to expect in terms of commute.
See also: Best Time to Rent an Apartment | Listing Agents vs Selling Agent
Conclusion
With all the websites available out there, finding an apartment in 2022 is a lot easier than it used to be. Plus, the websites listed above actually do a huge chunk of the work for you. The interface and the way apartments are listed make it super easy to scroll through tons of properties in a single day. Overall, to have success at apartment hunting in the modern day, you'd mainly have to make sure you begin the hunt in advance so you lock in a good enough property.
FAQs
What Is The Best Apartment Search Site?
Today there are over a dozen apartment search websites but the most popular ones are Redfin, Zillow, and Realtor.com. These are just a few of the top highly rated apartment search sites.
What Is The Best Apartment Finding App?
Apartment List, Redfin and HotPads are popular apartment finding applications available for download on iOS and Android devices. These applications have good ratings and plenty of positive reviews.
What Is The Best House Rental Website? Zumper, HotPads, Rent.com, and RENTCafé are a few of the best house rental websites that cater specifically to the search for the perfect rental.
See also: 8 Platforms to Find Roommate | Benefits of Hiring a Rental Broker | Pros and Cons of Moving to an Apartment