Listing Agent vs. Selling Agent: What is the Difference?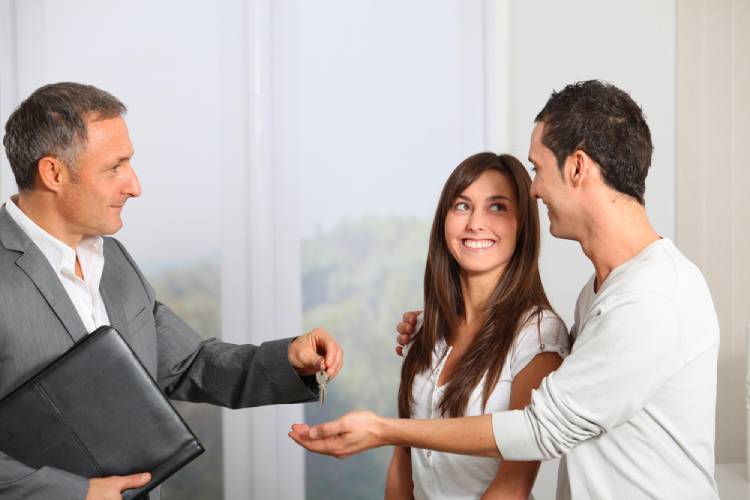 You are looking to sell your home for the first time, but where do you start? Should you post your home for sale on social media? Will you take pictures, or will you hire someone else? Will you host an open house?
Maybe you are looking to purchase a property instead. Where should you look first? How does the local housing market look? Do you need to get a home inspection? So many questions!
As you can see, real estate transactions can be complex. Luckily, real estate agents can help you on both sides of a deal. Most real estate agents work as either listing agents or selling agents. These terms may sound similar, but each agent plays a different role.
In simple terms, listing agents work with sellers, while selling agents work with buyers. Understanding the tasks of each type of agent will help you better navigate through the process of purchasing or selling real estate.
Why Do You Need a Real Estate Agent?
It is perfectly legal for you to purchase or sell real estate without a real estate agent. As a seller, you could always post a "for sale by owner" listing on popular websites such as Zillow. If you are buying, you could search for listings on your own and then contact sellers to make negotiations.
Many people take the DIY approach to avoid paying commissions to a real estate agent. Agents, however, provide invaluable services that help you move through a complicated process. Working with someone who has your best interests at heart gives you confidence and reassurance from start to finish, regardless of what side of the deal you are on.
For many people, this added peace of mind is worth the cost of a commission. As a result, most sellers and buyers use real estate agents instead of wrestling the process alone. According to the National Association of Realtors, nearly 90% of sellers and buyers work with licensed real estate agents.
What Is a Listing Agent?
A listing agent, also known as a seller's agent, represents the seller in a real estate transaction. The listing agent is responsible for managing each step of the selling process from pre-sell to closing.
Managing the sale of your home by yourself can be stressful, especially if it is your first time. As a part of helping you with this process, your listing agent will perform tasks such as:
1. Pricing the Property
This process begins with a comparative market report to determine an average selling price of a property in a given market. Your listing agent will work with you to get the maximum offer possible based on the property's condition and other factors.
2. Preparing the Property for Showings
Your listing agent will help you prepare and stage the home to present it in the best manner. In many instances, your listing agent will hire professional photographers and home stagers to make your home look market-ready.
Related: Ways to make Home Energy Efficient
3.Marketing the Property
A listing agent will be responsible for marketing the property through various listing services such as Zillow, Redfins, Trulia, other channels such as email and social media. In addition to posting listings, a listing agent will also work with other real estate professionals to find potential buyers.
See Also: Websites and Apps to find Apartments | What is Pocket Listing
4. Scheduling Showings
The listing agent will coordinate with the seller to schedule open houses and subsequent showings. If the property has tenants, the listing agent will give proper notice before showing. If the home is vacant, a listing agent will often arrange for rented furnishings to make the home feel look warm and welcoming.
5. Receiving and Filtering Offers
A listing agent receives offers from buyers and handles any related negotiations on behalf of the seller. A listing agent helps sellers weed their way through potential offers so that they are only spending time on serious inquiries.
Negotiating the Offer
In addition to filtering legitimate offers, a listing agent helps the seller choose the best offer. After the seller accepts an offer, The listing agent will keep track of contract contingencies, such as inspections. During this time, the selling agent acts as an intermediary to communicate the seller's best interests.
6. Closing the Transaction
After the property is under contract, the listing agent will guide the seller through the entire closing process and help coordinate communication between the seller, buyer, escrow, lenders, and others. The listing agent will keep a checklist of the required paperwork and other documentation.
Also See: What does real estate Escrow Means?
What is a Selling Agent?
A selling agent works exclusively with a buyer to find properties, set up showings, and present offers to sellers. If the seller accepts the offer, the selling agent will guide the buyer through closing.
Technically, a selling agent is a buyer's agent until the property is under a contract. Anyone looking to purchase property would benefit from having a selling agent throughout the process. Some sellers won't deal with potential buyers who are not working with a real estate agent.
Some of the tasks of a selling agent include:
1. Provide a Market Analysis
Like a listing agent, a selling agent also provides buyers with data about the local real estate market, such as the average home values, historical trends, future developments, and more.
2. Search for Listings on and off the MLS
Licensed real estate agents have access to real-time listings on the multiple listing service (MLS). If you are looking to purchase a property, a selling agent can access the MLS, generate reports, and obtain the contact information for property owners.
3. Finding Properties Not Listed on the MLS
Many sellers don't list their homes for sale, but they are willing to sell if they receive the best offer. A good selling agent will work with their network to find these sellers. A selling agent will also research off-market listings on websites such as Zillow and FSBO.com.
4. Setting Up Property Showings
Selling agents coordinate with listing agents and property owners to arrange showings. Long-distance buyers may find it especially useful to have someone view the property on their behalf.
Read Also: List of Long Distance Movers
5. Coordinate Property Appraisals
Most lenders require an appraisal to determine the market value of a property. These appraisals prevent lenders from loaning out more than the property is worth. Selling agents can recommend an appraisal team and help buyers coordinate the appraisal process.
6. Coordinate Property Inspections
A property inspection is not mandatory, but it does give buyers a chance to get a third-party examination to discover any issues that a seller did not know about or disclose. A selling agent will help a buyer hire a home inspector and set up a date for inspection.
7. Negotiating Purchase Offers
A selling agent helps the buyer negotiate the best price and terms while renegotiating the contract for contingencies, inspection results, etc. After submitting an offer, the selling agent will assist the buyer with the closing process from start to finish.
What About the Commissions?
Now that you know about some of the duties of real estate agents, you may be wondering how they get paid for their valuable services?
The great news is that you don't pay real estate agents directly for their services! Sellers and listing agents usually enter an agreement that gives the listing agent's brokerage exclusive rights to the listing. The agreement also includes the agent's compensation terms.
For properties on the MLS, the commission averages around 5-6 % of the sales price in most cases. The commission is due only upon closing, which means that when you sell your home, your listing agent's brokerage will receive a commission when you get paid. The brokerage then shares a portion of the commission with the listing agent.
If you are working with a selling agent, commission works similarly. There are no upfront fees in most cases, but it is important to note that in some instances, a buyer may have to pay a fee if a property is not purchased by a previously agreed upon date.
Upon closing, the listing brokerage will share a portion of the commission with the selling agent. This type of commission is often referred to as a co-op commission because both agents earn a commission from the same transaction.
What is Dual Agency?
There are times when you don't have to choose between a listing agent or a selling agent. Some states allow real estate agents to serve as listing and selling agents for the same transaction. This concept is known as a dual agency or dual representation.
Instead of sharing their pay, dual agents receive the commission from both sides of a deal. An agent will find this attractive because of the opportunity for increased commission. Sellers and buyers might also find it more efficient to work with dual agents.
While perfectly legal in some states, a dual agent may not always be in the best interest of the seller or buyer. The seller wants to sell for as high as possible, while the buyer wants to get the best deal at the lowest price.
A dual agent can't fully represent the best interests of both buyer and seller in a fiduciary capacity. As a result, most duel agents end up functioning in a mere neutral or transactional manner. Some unethical agents will go to great lengths to earn a generous commission, but most agents won't engage in actions that violate their fiduciary responsibility.
Wrapping Up
Listing and selling agents work on different sides of a real estate deal, but they both help their clients get the most out of their efforts and time.
When you want to sell your property, a listing agent will ensure that you sell for the best price at the best terms. When you want to purchase a property, a selling agent can help you get a great deal while also providing you with more security as a consumer.
Both agents receive a commission from the sales, meaning that you can take advantage of their services for no money upfront. Knowing that someone represented your interests in the best way possible is worth a standard 5-6% commission.
Once you have decided to employ the help of a listing or selling agent, the next step is to research an agent or brokerage that fits your needs. The National Association of Realtors has a useful online tool to help you take the next step.
Also See: Benefits of Working with a Rental Broker | Do's and Don't of using Realtor | How to find a Realtor near you