What Is The Best Time Of The Year To Rent An Apartment?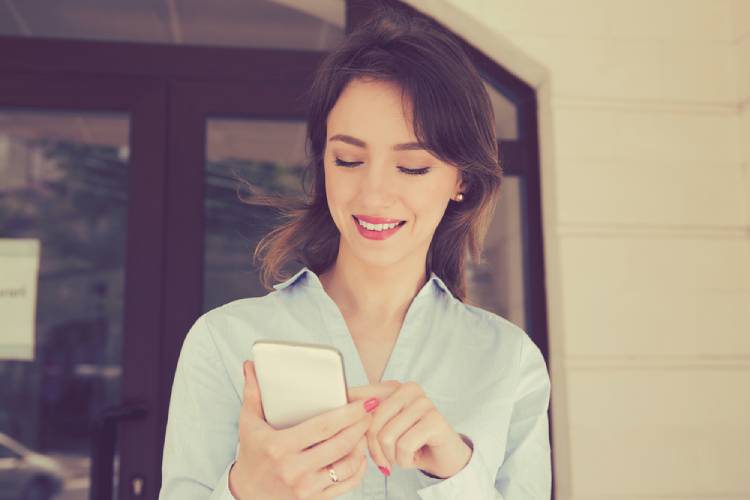 If you're thinking of moving to a new place, you've probably started researching different states and may have even found your dream place. But what about apartment hunting? Just so you know, there are several factors that will affect the cost of your apartment. The real estate prices keep fluctuating depending on the availability of apartments as well as the time of the year.
Ever thought about how you can save yourself a few bucks by renting an apartment at the right time? Well, you'll need to do some research to understand when the rental market is cost-effective. That's why you'll have to take care of the timing and be strategic with your search for a new place. Wondering when is the best time of the year to rent an apartment? Here are some things that can help you figure it out!
Rent In Winters For The Best Deal On An Apartment
Moving in winter can be a nightmare for many. Nobody wants to deal with icy roads and snowstorms, right? Although packing and moving can be really challenging in winter, it's surprisingly the best time to move. Consider this, winter is mostly vacation time. Most people want to spend their Christmas and New Year's Eve with their families. Let's not forget the bad weather conditions that make moving a tedious task. Also, schools and colleges are already in session during winters. That's why the rental rates in winters, especially from the months of October to April are considerably low.
Since most people move in summer, you may have limited options in terms of apartment units and neighborhoods to choose from. But you get the advantage of a special move-in discount from property managers as they need tenants to keep their units occupied. Do keep in mind that the rental rate differs for different cities and states. In case you rent an apartment that is newly constructed, see to it that you make an inventory of the apartment.
Rent In Spring Or Fall For Wider Options
For those wanting the best deals on apartments, winter is the best time to go apartment hunting. But there's a catch: there are not many units to choose from since the rental market has availability of units from March to the peak season in August. That's because this is the time when most people have their lease expiration date.
Depending on your needs, you'll be able to find units right from studio-sized apartments to bigger two or three-bedroom apartments during this time. If finding the right kind of apartment is a priority for you and you don't want to compromise on the location and amenities in a unit, spring or fall are the best times to rent an apartment. Do keep in mind that your rent will be on the higher end in the months of March to August as it's considered a peak moving season.
Also See: Tips for Moving into a Studio Apartment
Rent In Summer For Favorable Weather Conditions During Moves
Summer is the most popular time to move and that's when property owners are in high demand for their rental options. This is the time when most college graduates search for apartments in big cities to seek employment opportunities. Let's not forget that this is the beginning of a new academic year in schools. That's why most families tend to schedule their move in the summer. As you can see, a majority of the population tend to make major moves during this time, making summer a peak season for moving.
You may be wondering that summer seems like the most ideal time to move. But wait, have you considered your budget yet? There's no doubt that the longer days and pleasant weather during summer makes moving a little less stressful. But remember that the higher the demand for apartments, the higher the cost is going to be. So it shouldn't come to you as a surprise that your rental costs will be on the expensive side in summers.
In case you happen to find an apartment that suits your budget and needs, be quick in getting it. Since this is the peak season, your property owner may have several other suitors interested in buying that apartment.
When Is The Best Time To Sign A Lease?
When it comes to prices, winter certainly seems like the best time of the year to rent an apartment. That being said, you'll still have to look at other factors along with the price when apartment hunting. Those include the location of the apartment, different amenities provided, inventory, etc.
Depending on your needs, you can choose to rent an apartment either in the winters when the prices are low or in the summers when you get a variety of options to choose from. We recommend you start your search for the apartment at least 30 to 60 days prior to your move. The expiry date of leases of most tenants is either at the beginning or end of the month. So that would be the best time to sign a lease as the apartment would have been cleaned and prepared for the new tenant.
Things To Consider Before Renting An Apartment
Now that we've looked at how the prices in rental markets fluctuate depending on the seasons and demands of people, let's take a look at other important things to consider before renting an apartment. Here's what you need to be mindful of before renting an apartment:
1. Do Your Research
It's good to research the different apartments available for you prior to your move. There are several ways of doing that. You can consult a rental agent and ask for different units that suit your needs and budget. Otherwise, there are several websites available online where you'll get to browse through different types of apartments along with their location and description.
Here are a few websites that have great real estate units in different price ranges:
Zillow
Trulia
Realtor.com
Craigslist
Renthop
Apartments.com
Rentcafe
2. Plan Your Budget And Understand The Rental Costs
There are going to be so many things like your application fees, security deposit, pet deposit, etc. that you'll have to meet before you rent an apartment. That's why before you agree upon a particular apartment, see to it that you make a budget for yourself. Also, make sure that you have saved up for at least a few months' rent in your bank account before you rent a place. Let's not forget the other utility costs that you'll have to take care of once you move into your new apartment.
Here are a few utility expenses you'll have to meet:
Electricity
Gas
Phone and internet services
Groceries
Plumbing, water, sewer, and trash
See Also: Tips to Negotiate Rental Increase with your Landlord
3. Location Of The Apartment
Getting an apartment at a good deal isn't the only thing you should consider when renting an apartment. The location of the apartment is also equally important. You would want your apartment to be in close proximity to your workplace and other essential shops. So see to it that you consider how close the apartment is to important places like grocery stores, healthcare centers, restaurants, etc. Along with these, see to it that you choose a neighborhood that has a low crime rate too.
4. Getting A Roommate
In case you can't afford to rent an apartment, you can consider having a roommate. That way you can split up the rent and be within your budget. When it comes to cleaning, utility bills, etc., all things can be shared among the roommates. So see to it that all the terms and conditions are mentioned in your roommate agreement. You can live with your friends or ask your rental agent to help you search for roommates who would be interested in sharing an apartment.
Also read: 8 Best Platforms To Find Roommate For Your Move
5. Prioritize Your Needs
Depending on your needs, you can choose between a furnished or an unfurnished apartment. In case you negotiate with your property manager and get an apartment for cheap, you still may have to compromise on certain things. So you have to be a little flexible when it comes to apartment hunting and prioritize your needs. Depending on whether you need a built-in laundry system, furniture, basic kitchen appliances, etc., your apartment price can increase. That's why we advise you to check each unit you consider and know what all amenities come along with it.
6. Don't Waste Time Checking Different Units
It's natural to get carried away when searching for an apartment that best suits your needs. If you browse different units online, you'll get so many options to choose from. But as mentioned earlier, you need to be flexible with your needs and prioritize what you need the most. Also, even when you're renting an apartment during an off-season time, the unit isn't going to last on the market for long. There will be so many people who'd need an apartment urgently, so if you find a unit that suits your budget and needs, don't waste time in applying for it.
Also See: Why do you need to hire a Rental Broker? | How Renting a House is Better than Buying
Conclusion
So, what's the best time to rent an apartment? If you ask us, it's different for all people. All you need to do is analyze your needs and budget and then search for units that interest you. Just make sure that you're strategic when it comes to seasonality and read the lease carefully before signing it.
FAQs
What Month Is The Best To Rent An Apartment?
If you want a good deal on an apartment, then the months from October to April can be the best. That's when schools are in session and not many people move that time because of the weather conditions.
What Month Is The Cheapest To Rent An Apartment?
The months from December to March can be considered to be the cheapest for renting an apartment. On the other hand, the rent for apartments between the months of May and October will be on the expensive side.
What Time Of The Year Are Most Rentals Available?
The peak season time, which is in the summer, is when most people schedule their moves and look for rental opportunities. Because of longer days, sunny weather, and various other reasons, summers are the best time for exploring options when it comes to apartment hunting.
How Can I Get Cheaper Rent?
If you want cheaper rent, it's best to rent an apartment during the off-season time, especially during winters. That's when most property owners are looking for tenants to fill up their units. Other than that, if you're flexible with your needs and are familiar with the local rental market, you can rent an apartment for cheap.
See also: How to Write a Rental Application | 10 Best U.S. Cities to Rent in Right Now | Do's and Dont's of Apartment Living