Why Renting Could Be Better Than Buying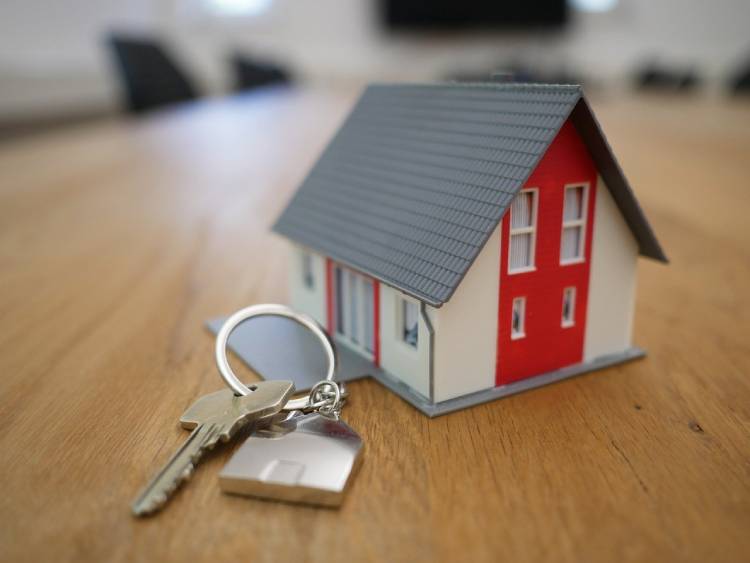 You are sitting in front of your computer in a fix, wondering what you should do, buy a house or go for renting? It's a question that many people ask themselves. Both options have their advantages and disadvantages. Although, renting a property can save you lots of money on maintenance, property taxes, yada, yada, yada. The decision which one suits you best is very personal. Here are a few things you should know about renting and this article will also give you an insight in the pros and cons of both renting an apartment or house versus buying one.
Bye Bye Maintenance Costs and Repair Bills
Well what do ya know? no maintenance costs or repairing stuff when you are renting out a place, and that is something you probably don't want to get into when you just move in. Renting is such a liberating feeling, knowing that none of your things breaks down and you don't have to rush around buying new stuff when something breaks. You don't have to worry about your washing machine or your oven and the annual costs for maintenance and repairs usually come up to 2-4% of the value of the property and that excludes other costs and insurance, so for a $400,000 house, you would be $16000 making it $1333 month. Well, dear renters, you don't have to worry about that.
Also See: The Best Time to Rent an Apartment
Closing Costs
When you are buying a house, it's not just the down payment that needs to be done, but there is something called as closing costs. These costs are fees that are paid can include insurance premiums, taxes, underwriting of a mortgage loan and these are due at the closing of a real estate transaction. Closing costs vary by 3-6% of your home purchase. So if you were going to buy a house for $300,000 it would actually cost around $309,279-$319,149 because of these fees.
Homeowner's association fees generally aren't your problem
As a renter, you won't be subjected to home owner fees, which comes up to 200$-300$ and that is pretty high and usually paid by owners of the property. These fees usually cover the expenses of common areas like the landscaping, lobbies, swimming pools, club houses, tennis courts, elevators and most commonly parking spaces. They can also cover sewer fees or garbage disposal. you rent a property, those fees are included in the rent and that is a benefit.
Also See: Pros and Cons of buying a House with Swimming Pool
Access to Amenities
One of the greatest advantages of renting a home is that you get access to all sorts of amenities, like pool, gym and club house. When you rent out a home, you can relax in the Jacuzzi or take a swim whenever you want to, not having to worry about spending your savings on maintenance costs like heating or electricity.
Renters Get Nice Stuff Too Expensive For Owners
A lot owners who have pools or gyms or big garages don't have much time to use those amenities and usually becomes a dead investment. But as renters in apartment complexes you can have access to all the amenities like the club house, pool, gyms and stuff without having to pay for any charges.
Another advantage of being a renter is that you get access to nicer stuff than most owners do. Although homeowners have higher standards and therefore tend to buy more expensive appliances or home decoration items. As a renter you can enjoy some luxurious stuff like a Jacuzzi while you don't own a home. Although, buying stuff is nice but most homeowners cannot even enjoy their own stuff because of the maintenance costs which they have to pay every month.
No Property Taxes
As the owner of the apartment or house, there are property taxes that you are going to have to pay each year and it can be a heavy burden along with other costs that come along with it, like maintenance costs which are one of the biggest expenses for owners of properties and that is no fun, especially because it's an unpredictable variable on your income. A $300,000 house in New York, would cost you a property tax of $5,775 annually with an average county tax rate of 1.925%, though this varies from state to state. But if you don't own a house, this is not an issue. Renting saves you from those annual costs and that's a big plus.
Also See: How Property Taxes are Collected
No Down Payment Required
When you are looking forward to buy home, there is a huge amount that you have to transfer to the seller as a down payment which is almost up to 20% of the property value, so, for example if you are buying a house which is $470,000 – $ 516000, your down payment is likely to be $94000 – $103200 and this is a pretty big amount of money, but when you are renting, there is no down payment that you need to pay. People renting out an apartment need to just a security deposit which is equivalent to one month's rent and that's it! you have yourself a home.
Where to Live: There's More Options As to Where You May Call Home
Compared with homeowners, renters have a greater range of choices in where to live.
As a renter, you can move in and out of areas whenever you want and don't have to worry about leaving your home in someone else's hands for a certain amount of time when moving out. For homeowners, their house is usually their biggest investment, so they have to ensure that they are not leaving it in the hands of others for too long. The other added benefit is that you are not committed to the apartment long term and can leave any time if its inconvenient for you.
In downturns, tenants have greater flexibility.
Renting out is also an advantage during recessions as well, because during recessions it's important that you hold in to your money tight because you never know what could happen to your job. In these difficult situations if needed, renters can move then downsize to affordable apartments and can save on their finances. That way, it becomes more flexible for renters rather than home owners.
Fixed Rent Amount
As a renter you are pretty lucky because your rent amount isn't really that flexible, the best thing is that it stays same for years at a time even when there's inflation. Renters have the advantage of paying a fixed amount of rent, even in years where housing prices rise. While homeowners are stuck with the amount that they originally paid, which can be a big deal because you could actually end up having to pay more for your mortgage than you originally planned.
Lower Insurance Costs
Renter's insurance can help you in repairing or replacing property which has undergone loss due to any theft or damage. The average renter's insurance cost is about $168 annually that is $14 a month. Renters insurance is significantly less expensive than homeowner coverage. There are insurances covered by both home owners and renters and they are quite a few differences. When you are a renter, your landlord's insurance covers the building and its contents so you don't have to worry about getting an insurance for that. You just have to get renters insurance which is more cost-effective than homeowners coverage.
You're not stuck with any losses
There are times when the house gains and loses its value and this does not only have to do with the house but also with neighbourhood for example school districts. Also, when you are a homeowner, your property value is not the only thing that changes. You see, Most homeowners invest their life savings in a home. When you are buying a home, it's not just your house that you have to pay for but also the legal fees and closing costs associated with buying real estate which is really costly. So if there are changes in your family status like marriage or kids, etc… then things can get pretty expensive. Then there are things like moving costs and purchasing all your furniture, appliances and upgrades that add up to be more than you were ready for. And then there is the risk of buying the wrong house or getting stuck with a low quality home that depreciates in value over time. So if there is a slump in housing prices, your equity drops while renters may still be able to afford rent with lower wages or savings elsewhere.
Save More Money for Future
In the long term, renting can save you a lot of money. In the first place because you don't have to pay for real estate taxes and mortgage interest, which can be pretty substantial over time. Renters also have lower transportation costs since they do not own vehicles. Also, renters are more likely to use public transportation instead. With all these savings, you should be able to save your money for the future.
Renting can also give you various benefits that owning a home does not. You are not responsible for maintenance costs, and if needed you could move without having to sell the house or hand it back to the owner. Renting can be a good choice for people who want to test out an area before committing to it. Renting allows you to live in the heart of the city without paying exorbitant prices for housing, and still enjoy many of the amenities that come with being in close proximity to them
See Also: Best Cities for Renting House in the US
Built-in Community
In Apartment complexes or renting communities, you can make a lot of new friends and may even be exposed to a wide variety of people in different lifestyles. There are a lot of benefits to renting rather than buying your own house. Renting is more flexible and even gives you access to amenities that home owners do not have. Most of all, you get to save money for your future. You can also enjoy built-in community that comes with apartment complexes and planned activities. With renting there are no worries like home owners would have with property taxes and maintenance costs. For people who want to test out an area before committing to it, renter is the best choice.
Bottom Line
In conclusion, renting an apartment or house can have several benefits over buying one. These include lower insurance costs, the ability to move more easily, and the potential to save more money in the long term. Renting can also give you access to a built-in community of friends and neighbors. If you are thinking about whether renting or buying is right for you, be sure to consider all of these factors.
See Also: Red Flags to check before Renting a House| Best Apartment Moving Companies in the USA | Do's and Dont's of Renting an Home