How to Find a Good Neighborhood


VanLines Inc
Secure Storage
Easy Booking Process
Fully Trained Employees
GET A QUOTE

Colonial Van Lines
Storage Services
Long-Distance Moves
Corporate Relocations
GET A QUOTE

Moving APT
Available Nationwide
Award-Winning Movers
Extensive Vetting Process
GET A QUOTE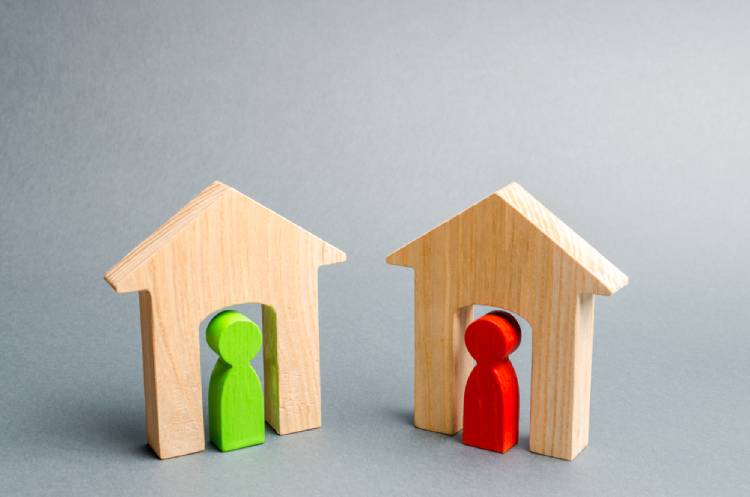 When you live in a city for long, you inevitably develop a mind map of the best places to live in town. It's also common to form stereotypes of the neighborhoods around and cast them into your own categories. Few of them are the rich areas, super residential, the city outskirts, and places everyone should avoid after a certain time.
But things are a little different when you're a new resident. It's normal to have a tough time understanding the profile of the city simply because the place is foreign to you. A real estate agent would be able to give a rundown of the neighborhoods, but it's ideal to do your own homework. This way you'd know what it's like to live there before you move. So, let's understand how you can find a good neighborhood.
How To Find A Good Neighborhood Before Moving
Understand What You Want From The Neighborhood
Before you start looking for a neighborhood that's good for you, we suggest writing down the non-negotiable objectives in a notebook or spreadsheet.
For example,
Do you need places with good schools?
A place where you can buy land or places with newer developments.
Are you looking for apartments or a house?
Do you want to be near chain restaurants or local run businesses?
What do you want to fixate on?
Once you have your goals in place, you'd be able to cross out the neighborhoods that don't work for you from the ones that do.
Check The Walkability Score
In general, walking is a great way to enjoy the surrounding area and get a break from being indoors. Some cities are blessed with great parks and dedicated walking paths but others, not so much. If walking and jogging is as important to you as the interiors of a new home then we suggest looking at the walkability score on the website Walk Score.
Find Out About Commute Time
Now before you select a neighborhood, it's best to know how long it would approximately take you to reach hotspots and different places of interest. You want to visualize the journey to places like a gym or grocery store just so you have a fair idea of how fast you can get there.
If things are too spread out, you're going to be burning a lot of fuel to reach there. On the other hand, if you could run errands in the literal sense by foot, things would be a lot easier. We recommend looking up if there are any bus stops nearby or dedicated bike lanes in the vicinity you're going to live so that you know if traveling sans cars is a possibility. Once again, you can get the bike score of the neighborhood on Walk Score.
See also: Most Bike-friendly Cities in the U.S.
Read Into The Crime Statistics Of The Neighborhood
Like it's said 'better safe than sorry', it's always a good idea to get a realistic understanding of how safe the neighborhood is before you settle for it. This aspect is something that you shouldn't compromise on while purchasing your dream home even if you may have to pay a slightly higher figure for it.
It's true when you have a small budget, the hunt for both an affordable and safe neighborhood can be slim, thus making it challenging. But all the same, it's best to keep this objective as non-negotiable. Think of it as paying a premium price for safety and also being able to get a better value for your home when it's time to move on from the city. NeighborhoodScout, AreaVibes, Family Watchdog and LexisNexis Community Crime Map are good places to start.
We also suggest finding out about the number of registered sex offenders in the locality. The state police and law enforcement department maintains a database with this information so you'd be able to retrieve this information easily. You want to be aware of this number before you buy or rent a house in the neighborhood.
See also: How Safe is My New Neighborhood
Research About The Top School Systems
If you're moving with family, it's advisable to look for schools in close proximity to your dream home. You can physically visit the school with your kid to get a tour of the activities available and have a one-on-one conversation with the faculty.
We suggest going beyond seeing websites and pamphlets that could glamourize the popularity of a school and actually getting a better understanding by visiting them. Things like student-to-teacher ratio and number of facilities available is important. Both private and public schools would be more than happy to take you around the school campus and that's ideally the best way to go about it.
When you tour the campus, you can also have a conversation with students or parents present there about things you're worried about. If not, you can use online resources like the website GreatSchools to check ratings and get more details about the schools in different cities. Another simpler option is to use Google Maps to check the schools names near the potential home you're buying and then read up reviews on them before calling them up for a visit.
Seek Areas In Close Proximity To Work
Before moving, it's critical to actually have a job lined up so that you don't have the pressure of finding one after you move. Even if you have the security of a job you like, we suggest getting a feel of the businesses in the neighborhood. Understand if there are enough establishments related to the field of work you're interested in.
If tech related jobs is your bread and butter, you want to ensure that the tech industry is not stagnant in the place you're moving. You can ask colleagues or people you know from the city about their perspective on the job market. For instance, if there are fewer schools in the neighborhood and you wish to be a teacher, there could be more competition than usual for jobs. You don't want to find yourself in such a position, so do make sure you've done a little bit of digging on the economic health and status of the neighborhood.
Take The Weather Into Consideration
Each state is unique and not all areas within the state receive the same weather conditions. Things would differ depending on the area you select. If you choose to stay in a hip coastal neighborhood in Florida, you must also be prepared to deal with hurricane weather and intense floods. This is why most Florida residents who live in such neighborhoods have to decide between taking a flood or hurricane insurance. This would most certainly not be the case if you choose to live in a centralized area away from the beach.
Some places are just prone to more rainfall, thunderstorms, snow or wildfires. So ensure you have a good idea about the extreme conditions by looking at news headlines related to weather hazards in the city you choose to live. Your home insurance most likely doesn't cover floods so it's best to run your future home address on fema.gov to find the possibility of floods in the neighborhood.
See also: Sunniest Cities in the U.S.
Stroll Around The Neighborhood
If you truly want to understand and feel the vibe of a neighborhood, take a stroll or drive around the place itself. This will help you learn more about the parks, playgrounds and stores around. You can also see how well-kept the walking paths are for yourself without having to rely on Google Images.
We also suggest driving past your future home at different times of the day and night. When you drive to your potential place at night, make sure you listen to the vibe of the area. You would be able to tell apart the noisy homes from the ones that aren't. We can't echo this enough but doing this simple exercise will help you know if you're about to move to a noisy neighborhood or not. If you hear a lot of dogs howling or constant sirens going off from a fire station or hospital nearby, you know that you're going to have a tough time sleeping.
You would also see a massive difference on weekdays and weekends. Make sure to check the status of street parking on the weekends too, this is a good indicator of how crowded it is.
Strike A Conversation With The Neighbors
Since there's a limit to how much you can find out about a place via the online mode, we also suggest taking the old school offline approach. Speaking to real people who live in the neighborhood you wish to live is a great way to learn if the neighborhood is good for you.
When you visit a property, find a chance to strike up a conversation with the people who live there. If you know about things they regret or dislike, you'll have a more realistic picture and not a rose-tinted one of the neighborhood. Your real estate agent would also be able to clarify your queries, but the locals would have an unfiltered response.
Useful Websites To Research A Neighborhood
Below is a list of websites that will immensely help you with your research on a particular neighborhood. We suggest keeping these websites handy because it would drastically reduce the effort it takes to dig for information on a prospective neighborhood.
NeighborhoodScout
This is a great website to go to if you need an overview of the area you want to live in. If you simply type in a city name, you can pull information on the most expensive neighborhoods to the most affordable. You can also get minute details on the diversity of neighborhoods by reviewing the ethnic composition of a city as well.
Besides that, NeighborhoodScout also highlights the safe neighborhoods and some of the areas with the best school districts. NeighborhoodScout can truly cut your research work time in half and we highly recommend spending some time on it to get a gist of what your neighborhood has in store for you.
Trulia
Trulia is a great resource for those who wish to learn more about the prospective home itself and the neighborhood surrounding it. It's almost like the website knows that when you relocate it's what's on the outside of the home that also counts! So, you can find everything from the description of the house structure to the offerings of the neighborhood.
All you have to do is fill the zip code and city name and voila! You'll have everything in front of your screen. They've got information on the school systems and crime stats. You also get to view a street view from the house you pick and an actual figure on the number of restaurants, grocery stores and nightlife options are around. You basically get a run down of everything to the T.
Zillow
Zillow is a real estate marketplace and is your go-to website for all doubts regarding the average value of homes. If you're still in the search phase of looking for a home, apartment or studio, you can visit the website to look at the options available. This will help give you an idea of the budget you should set for purchasing or renting a home.
Zillow can also help you find a real estate agent and provide you with all the data you need about the place you wish to call home. It is also a fun place to see how different houses look in different neighborhoods of a city.
Yelp
Yelp is a great platform where you can find reviews about restaurants, schools and various other places of interest in a particular neighborhood. This website will help you envision the things there are to do around. If you're an outgoing person and like to have a good number of restaurants, stores and places with a vibrant nightlife, you'd be able to get an idea of what there is to do with the help of Yelp.
AreaVibes
Just as the name suggests, AreaVibes is a platform that ranks neighborhoods by a 'livability score'. This is a metric followed to determine if a city is good as per standards set by the website itself. The highest a neighborhood can score is 100. As per 2021 ranking, Urbandale (Iowa), Hilliard (Ohio) and Huntington Woods (Mississippi) have been ranked the highest with a livability score of 98.
Walk Score
When moving, it's necessary to check your future home's walk score on this website. You want to be able to tell if you can easily place or bike to places. A sprawling neighborhood will do no good to your well being. If you can walk to your grocery store, coffee shops or library, you don't have to worry about talking out of your car all the time. If a neighborhood has a better concentration of walkable areas, you'd also find that the quality of air is significantly much cleaner.
Niche
Now the Niche website is dedicated to a small audience of people who want to hear candid opinions from people who live in their neighborhood. It's a platform where regular people leave reviews about what it's like to live in a certain area. By glancing through the reviews you would be able to retrieve important pointers about the neighborhood.
Also See: Useful Tips for Moving to a New Neighborhood
FAQs
How can I find out information about a neighborhood?
There are multiple websites where you can derive information on crime stats, ethnic composition, school systems and best neighborhoods. NeighborhoodScout, Zillow, AreaVibes, Yelp and Google Maps are good places to start.
What are things that make a good neighborhood?
A good neighborhood has a balance of everything that you wish to achieve with your move. It could be having good school districts, dedicated bicycle lanes and a good commute score. A residential area that is conveniently located to your place of work and also has homes that fit the budget you have in mind.
How do I choose a safe neighborhood?
City-Data, AreaVibes, Neighborhood scout, National Sex Offenders Public Website, City Protect are just some of the sites that you can make use of to get a feel of how safe your neighborhood of choice is. The local authorities should probably have a public database with a list of the most common type of crimes committed in the area, the frequency of such crimes and more importantly, the protocol to follow. It is also recommended to check the number of registered sex offenders in the area, especially when moving with children. Neighborhoods that experience rapid decreases in home value might have an increase in crime.
How do you research a neighborhood?
The best way to research any neighborhood is to hop onto the internet and get all the details. Websites like NeighborhoodScout, Zillow, AreaVibes, Yelp and Google Maps are good places to start. They compile crime stats, ethnic composition, school systems, health facilities, job opportunities etc about various neighborhoods.
How do I find a good community to live in?
We suggest, before finalizing your decision, take a short trip to the area. Try the parks, museums, bars and restaurants. Now's your chance to talk to some locals, this will not only help you learn more about the area, but also make some allies along the way. At the same time, you can check if there is any official community website, a Facebook group or a similar online source to do some background research. These can be great places to engage with people and learn more about the community you're considering.
How do I find a good neighborhood?
A number of factors come into play when honing in on a good neighborhood. Out of all of them, affordability is considered the most crucial. Will you be able to afford housing, food or the healthcare provided in the area or what is the quality of these facilities? Accessibility is also another defining feature. How far is your house from your place of work, school or the nearest hospital, can you drive there or is public transportation available? You should have answers to such questions. Also, learn about the weather faced by the region so you know exactly what to prepare for. If having a low crime rate is imperative to your decision, then it'll be a good idea to research that as well.
How can I check the crime rate in my area?
Checking the crime rate of your area is quite easy. We recommend websites such as City-Data, AreaVibes, Neighborhood scout, National Sex Offenders Public Website, City Protect as well as your local state police and law enforcement departments. These platforms and law enforcement departments maintain a database with all the information pertaining to the decline or rise of particular trends, as well as a breakdown of different crimes such as Robberies, Rapes, Murders, Burglaries, Assaults, Arson, Thefts and Auto Thefts in your locality. It is also possible that your area may have a neighborhood watch. These programs do aid in keeping an eye out for fellow residents.
What is the best crime map?
City-Data, AreaVibes, Neighborhood scout, National Sex Offenders Public Website, City Protect are the crime maps we recommend in order to obtain a breakdown of the approximate crimes occurring in your area. Identification of types of crimes such as Robberies, Rapes, Murders, Burglaries, Assaults, Arson, Thefts and Auto Thefts as well as their frequency are included in most of the features of these maps.
How do I find out who lives in my neighborhood?
A quick internet search can lead you to a couple of clues as to who your fellow community members are. Otherwise hit up the local bars, restaurants or clubs frequented by locals. The good old muffin basket and a quick hello is also an interesting way one can learn about their neighborhood. Just strike up a conversation with locals and your neighbors and you will ideally get enough information.
What are four things that a homebuyer should look for in a neighborhood?
Personal choice plays a huge role when it comes to picking out the perfect neighborhood. But in reality, it all boils down to the quality of life and accessibility to basic facilities like hospitals, schools, banks, grocery stores or markets, law enforcement etc. What also makes a difference is when the neighborhood has family friendly components like parks, schools, daycare, scope to make a decent living, well developed transportation and also good communication infrastructure.
Are crime maps accurate?
The process of conducting a spatial analysis of crime as well as disordered behavior through the usage of Geographical Information Systems (GIS) is known as Crime mapping. In a simple way, crime maps shift through long term data of a specific geographic region in order to determine the frequency of crimes in that area. The best of these systems display raw data of reported crime incidents in a given area during a specific time period as well as help at looking at the various trends throughout the year. This can lead to discrepancies if an area has many unreported crimes, mixture of demographics, density of population etc.
---
Conclusion
Finding a good neighborhood takes a good deal of homework (put on your thinking caps!). In the previewing stage, it is important to ensure that the neighborhood meets all your objectives, so make sure you have that listed in a spreadsheet or notebook.
If you want the neighborhood to meet you halfway with your expectations, it's best to envision what it's like to live there by doing a quantitative and qualitative analysis. In short, you want to have stats and real numbers on things like crime rates, home value and school ratings. But to get a vibe or quality of the place it's best to read candid reviews, talk to neighbors or get your questions answered by a realtor.