NorthStar Moving Review 2022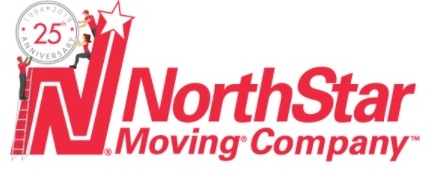 When you're in a situation where you have to move your entire home or office from one location to another, you start thinking about multiple things that will need to be taken care of. You need not worry because whatever you can think of as an obstacle, NorthStar Moving has a solution ready for it.
NorthStar Moving is a family-owned and operated full-service company that was founded in 1994. It's one of the most popular eco-friendly moving companies among the people of the US. Headquartered in Los Angeles, California, NorthStar Moving has grown exponentially and now, has branches in cities like Los Angeles, San Francisco, Phoenix, etc. The company's first and foremost goal is to provide top-quality service to its customers. In its vast experience of close to 30 years, the company has seen so much success that even the biggest celebrities and production houses prefer to use its services over any other chain.
NorthStar Moving refers to the service it provides the customers as a red carpet service. This is because for those at the helm, nothing is more important than service, and according to them, that's how it should be for any moving company. The company can perform any task you give them. How much you want it to do is always your call to take. In this NorthStar Moving review, we give you a complete rundown of what all this company offers, its pros and cons, and a lot more!
What Services Does NorthStar Moving Offer?
Local Moves
Any move which is less than 100 miles is considered a local move. So if your new office or residence is within this distance, give a call to NorthStar Moving and after understanding your requirements, they will take things forward.
Long Distance Moves
Long distance moves are also known as interstate moves. This is the service for you if you're moving to another state within the United States of America. What's unique about this service from NorthStar Moving is that your belongings are consolidated with those of other clients and sent across in one huge moving truck or container. This is called consolidated shipping and it reduces the end cost for an individual customer by a significant margin.
Also See: Best Long Distance Moving Companies in the US
International Moves
Moving to a whole new country? What an exhilarating experience it's going to be! Do not let the stress of the moving process hinder your excitement for even a second. With the help of an established network of agents and freight forwarders, NorthStar Moving offers door-to-door service and can deliver your belongings to any destination in the world. The company can also bring your stuff to a particular port or airport in case you want to take it up from there.
Office Moves
Moving an entire business setup is a little more complicated than residential moving. No doubt that the thought of moving so many valuables, furniture, and electronic devices can be worrying. But that's the reason professional movers exist. While performing a business move, NorthStar Moving tries to make the process as quick as possible so that your work doesn't suffer.
When it comes to communication, NorthStar has got it covered too! The company will ensure to talk to the management of your old and new facilities well ahead of time. This means your office moves will be smooth and hassle-free! Refer to our Step by Step Office Moving Checklist to know more about shifting your office.
Celebrity Moves
We are guessing that if you're reading this, you're someone who works for a celeb and not the celeb herself or himself. Not that it's important. The company specializes in moving high-profile clients and has done it for many years. Learning from past experiences, NorthStar Moving has come a long way in avoiding unwanted attention and dealing with the press. The company has served stars like Chuck Norris, Kevin Hart, Angelina Jolie, and Shirley Maclaine just to name a few.
Production Moves
It's no secret that the equipment of the production company that needs to be moved is extremely delicate and has to be handled with utmost care. NorthStar Moving has moved quite a few production houses in the entertainment industry. This service also involves carefully moving people out of and back in their house which you might have selected as a shooting location.
Personal And Commercial Storage
NorthStar Moving offers you storage units that are 5'x7'x7.5' for any items you might want to store safely. You're charged per unit and can use as many of them as you want. The company's warehouse also has the facility for your large valuables like pool tables, pianos, furniture, etc. For commercial storage, NorthStar Moving has got a warehouse that's more than 100,000 square feet in Los Angeles. For you to keep track, the company will give you a list with each and every item on it.
Packing And Unpacking
Packing each and every item you possess is a little more tricky than it seems. Any damage has to be avoided no matter what. You can either choose to pack a portion of your belongings yourself or ask NorthStar Moving to take charge of everything. There are certain techniques that professional movers use to ensure the absolute safety of all the items. Similarly, you can ask the company to unpack everything safely at your new place.
Art And Piano Moving
This is the service for your large and delicate belongings and this is where you do not want to take any risks as professional help is necessary. You can depend on NorthStar Moving to use the best packing materials and transfer your piano, antiques, and artworks to your new house unharmed. The company prepares customized wooden crates for specific items and uses moving blankets and bubble wrap for protection.
Boxes And Supplies
In case you have decided to pack stuff yourself, you can ask the company for any kind of packing materials and supplies. You'll be impressed with the number of options NorthStar Moving gives you just for its boxes. It has boxes for mattresses, dishes, wardrobes, books, mirrors, etc. In addition, the company will give you 25% of the cost of its recycled moving boxes once you return them.
How Much Does NorthStar Moving Cost?
NorthStar Moving does NOT offer flat-rate pricing and doesn't appear to have plans to incorporate it. The cost of moving depends on a lot of factors such as the number of movers required, the distance between your current and your new place, the weight of your cargo, size of the move, time of the year, and if you're opting for any of the company's additional services.
Below is a table that can help you get a rough idea of how much a NorthStar move costs:
| | | |
| --- | --- | --- |
| Type Of Move | Local | Long Distance |
| Average Cost | $755 | $2,050 |
The lack of a flat-rate pricing system definitely seems like a disadvantage. But the overall low prices for the services offered by NorthStar Moving compensates for it to a considerable extent.
How does NorthStar achieve that? The company's biggest advantage is its innovative method of consolidated shipping for long distance moves. Putting together the items of multiple clients in one giant moving truck saves money for everyone. On the other hand, if a company arranges one moving truck exclusively for you, the cost could go up by leaps and bounds.
How To Book Northstar Moving's Services?
NorthStar Moving offers a free quote on its website. You can start off by getting it by filling in your basic contact details, where you're moving to and from. Once this is done, a NorthStar representative will contact you to gather more information which will be followed by a coordinator visiting you to provide the final estimate.
Another notable point is that during a local move, you won't be charged for stairs and elevators since the cost is calculated by the hour. However, these charges will be applied for long distance moves where the cost is calculated by the weight of your shipment.
Reasons To Choose NorthStar Moving
Eco-Friendly Mover
This one is sure to impress all nature enthusiasts. Keeping the welfare of the environment and the planet in mind, NorthStar Moving has turned to 100% recycled moving boxes and transformed its moving trucks to run on biodiesel fuel.
Apart from this, the company has also installed battery-powered lift gates in all of its trucks so that the lift gates can continue to work even when the trucks are turned off. If you have decided not to take any of your old electronic gadgets with you to your new place, you can contact NorthStar Moving and have them recycled
Specialty Items Moves
NorthStar Moving specializes in moving your large and precious belongings like pianos, pool tables, gun safes, hot tubs, antiques, etc. From carefully packing them with protective materials, loading them onto the truck to unloading them at your new house, and unpacking them, the expert movers of NorthStar Moving take care of all of it.
Worldwide Coverage
For international moves, NorthStar Moving has an established network of agents and can move your belongings to any part of the world.
Excellent Reviews
The fully licensed and insured company has enjoyed an A+ rating on Better Business Bureau for over seven years. If that doesn't say it all, you might want to check out the reviews on Google. With close to 700 reviews, NorthStar Moving's headquarters in Los Angeles has a 4.9-star rating out of 5. Its San Francisco location also has just under 700 reviews against its name and a rating of 4.8 out of 5. That's indeed a very positive sign.
Not-To-Exceed Price
What this means is that before starting to move your home, NorthStar Moving will give you an exact estimate. After this, no matter what happens, you won't be asked to pay more. In fact, there are chances that the cost stays short of the not-to-exceed price.
Recipient Of Many Awards
Over the years, NorthStar Moving has received many awards and accolades. And while most of them are related to moving, quite a few are for the philanthropic work that they do as well. The Hunger Fighting Hero Award and Top Women-Owned Businesses are just two of them. These awards stand as a testament to NorthStar Moving's commitment to creating a better and equal world.
Experience Counts
It's safe to say that experience is one of the best teachers in life, if not the best. Having been in the industry for nearly three decades and having performed all kinds of moving services, NorthStar Moving has, more or less, seen it all. So when you hire them for your next move, you'll have some peace of mind that if anything goes wrong, there's a high chance that the professionals of the company have faced such situations in the past and can find solutions instantly.
Things To Consider Before Hiring NorthStar Moving
Consolidated Shipping
Although the company's method of consolidated shipping for interstate moves reduces the cost, it can slow down the process, leaving you waiting a little longer than promised. Yet another risk with consolidated shipping is that different clients' belongings can get mixed up and sorting it out can further delay the proceedings.
Few Reports Of Damaged Belongings
A few customers have reported damage to their belongings during loading and unloading. Although a few such cases are possible from hundreds and thousands of movings all over the country, it would be a good idea to raise this issue with the designated moving coordinator from the company before the process begins.
No Full Value Protection
You'd want to ensure that your belongings are protected and insured. NorthStar Moving offers basic valuation protection for your goods. While this is pretty economic, the coverage provided is just as minimal. The basic valuation protection in California, for instance, is at $0.60 per pound of goods. This means that if the mover loses or damages, for example, a one-pound artwork that is valued at $1,000, the company will be liable to pay only $600.
You'll need to buy additional coverage or hire a third party to get a moving insurance.
Conclusion
We hope that this NorthStar Moving review has helped shape your decision in choosing a moving company. While the consolidated shipping can be a bit of a disadvantage for those who are very particular about their belongings, we think the pros of NorthStar Moving outweigh the cons, and by a sizable margin. It's time to start planning your move now!
FAQs On NorthStar Moving
Does NorthStar Moving Offer Free On-Site Estimates?
Yes, with NorthStar Moving, all the on-site estimates are free of cost, but this facility is restricted to a few areas. You'll have to get in touch with the company to find out if it offers free on-site estimates in your city or not.
Does NorthStar Moving Move On Sundays And Holidays?
Yes. There are no exceptions. The company is available throughout the year.
Is NorthStar Moving A Licensed And Insured Company?
Yes, NorthStar Moving is a fully licensed and insured company. You can find its US DOT number, MC number, and Cal T number on the official website.
Also See: HireAHelper Review | Atlas Van Lines Review | Moving Review for Bellhop