Moving from Seattle to NYC – Expert Tips and Advice


VanLines Inc
Secure Storage
Easy Booking Process
Fully Trained Employees
GET A QUOTE

Colonial Van Lines
Storage Services
Long-Distance Moves
Corporate Relocations
GET A QUOTE

Moving APT
Available Nationwide
Award-Winning Movers
Extensive Vetting Process
GET A QUOTE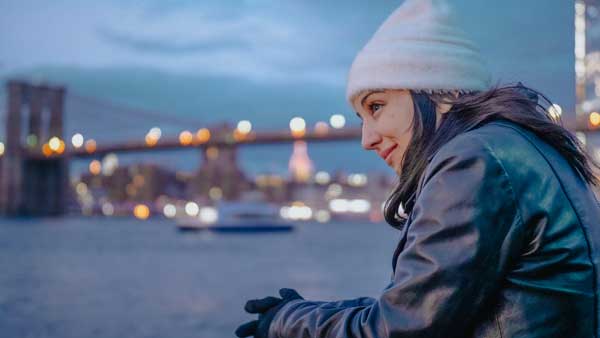 If you're a coffee fanatic, then you already love Seattle for being the Coffee Capital of the World. But, you had a good run in Seattle, and are now looking for a change of space. Or, you want to experience what living and working in one of America's biggest bustling cities feels like. Whatever your reason, we should say that the idea of moving to New York is a good one. New York is the land of opportunity, a city that never grows old or less relevant, no matter the number of years that go by.
But is New York City really worth it? What is its cost of living? What's the weather there like? We answer all such questions and more in this article. So, begin reading and see what the Big Apple has in store for you and all the changes you can expect upon shifting from beautiful Seattle to glamorous New York City.
Factors To Consider Before Moving From Seattle To NYC
Weather Conditions
If you feel like you're going to miss Seattle's warm summers in New York, then we should say that you're not going to miss a thing about Seattle summers because New York City has temperate summer weather as well. The Big Apple sports a humid subtropical climate and has more hours of sunlight, too. This is pretty delightful for those who are ardent lovers of the beach, of which you will find many along New York's East Coast. However, you're going to experience a couple more rainy days during New York City's summer months than in Seattle's, but that is only to balance the heat out.
You also might have to keep some sunscreen stashed in your bag or glove box because New York City can get a bit too hot during its peak summer season. But, that's nothing to worry about since summer temperatures rarely cross over 100°F, unless global warming is at its peak.
Here's the difference in temperature that you can expect during peak summers:
Seattle in July – Average temperature falls in the range of 57°F to 75°F.
NYC in July – Average temperature falls in the range of 69°F to 83°F.
Winters in New York City are a bit colder than in Seattle, so keep those warm puffer jackets ready. Also, NYC does witness some amount of snowfall – say an average of 11 to 12 days per year – as compared to Seattle.
Most times, the snowfall is lenient but it can hit extremes in New York City. So, better check the weather forecasts before heading out. On the brighter side, when you compare the number of rainy days between Seattle and New York City, you'll find that the Big Apple has fewer of them. Seattle's winters can get real gloomy at times. But living in New York will rid you of any such worries, so this can be taken as one of the biggest advantages of living in this magnificent city.
Here's the difference in temperature that you can expect during peak winters:
Seattle in January – Average temperature falls in the range of 39°F to 47°F.
NYC in January – Average temperature falls in the range of 27°F to 40°F.
Cost Of Living
When planning to move to a new city, the cost of living is an important factor you should consider. No matter how beautiful a city might look, you should see to it that high expenses don't get in the way of your living. However, if you choose to live in NYC, you should know that this city is around 30% more expensive than Seattle. Factors such as food, transportation, and rent are some of the main reasons why living in New York City might require a bit of budgeting.
Buying A House
If you're ever planning to buy a house in New York City, you're in luck because its rates are 19% cheaper than buying a house in Seattle. Also, when it comes to property taxes, NYC has an effective tax rate of 0.88% as compared to the property tax rate of Seattle, which stands at 0.93%. In that regard, you're going to see yourself saving a lot of money by living in New York City. Below are the median home values of both cities. Compare the rates and see for yourself how much you're going to save by living in New York, real-estate-wise:
Median Home Value In Seattle: $932,382
Median Home Value In NYC: $746,354
Renting A House
Here is where New York City's cost of living increases. Rent in the Big Apple is approximately 71% higher than in Seattle. For a 2-bedroom apartment, you will pay around $3,250 per month as compared to $1,895, which is Seattle's monthly rent rate. Since New York's economy is booming, rental costs haven't decided to lower yet because of the elite who can afford them. So, if you want to rent an apartment in New York City, ensure beforehand that you have adequate savings and a well-paying job to afford the inflated rent rates.
Utilities
When it comes to utility costs that include electricity, water, sewage, and heating, a New Yorker pays around $170 per month for a 915 sq. ft. apartment. This is 21% less than the monthly utility rate of a Seattlite, which is $217 per month. That's good news!
However, if you want to buy groceries in New York City, you will find that the prices are a bit higher than the average rate of groceries in Seattle. To help you understand the difference in price ranges, let us take a look at the price of a loaf of bread. A fresh loaf of bread (500 grams) in Seattle would cost you around $3.81 whereas, for that same loaf, you would pay $4.04 in New York. Why is there a 6% increase in rates, you may ask? This is because commercial leases in New York are quite expensive. To account for that, shop owners in New York City bump the grocery prices a bit. So, what you are actually paying is the base price of the product and, proportionately, the rent that the shop owner has to pay. This is, again, how New York's rents affect the cost of living of daily individuals.
Job Market
When it comes to the economy, New York City is not lacking in any way. It's huge, diverse, and because of that, it draws many people from across the country to help them achieve the American Dream. It is said that if New York City were a country by itself, its economy would be bigger than countries such as South Korea and Brazil. So, you can imagine the amount of revenue New York rakes in as a city.
If you're looking for lucrative job opportunities, you can dig into New York City's diverse economy and see which industry you feel you're more inclined to. You can choose from finance, communication, healthcare, and technology. If you find yourself leaning more towards the creative space, New York has opportunities for digital media, fashion, design, and advertising too. On the other hand, aerospace, retail, information technology, and the music industry are some of Seattle's major bread-winning fields for the country.
New York City is home to several Fortune 500 companies as well. Here are some of this city's major employers that generate revenue for the nation and have also provided job opportunities for the masses, and continue to do so:
KKR & Co. L.P.
Sullivan & Cromwell Llp
Revlon
Hess Corporation
Goldman Sachs
The New York Times Company
Sirius XM Radio
When it comes to unemployment rates, Seattle's is 2.9%, whereas New York City's is a whopping 7.6%. This is because New York's economy, especially the creative industry, took a huge hit due to the global pandemic. However, there's nothing to fear since its economy is slowly coming back to normalcy already. Things are on track for the Big Apple, and the climb upwards will only continue.
You will earn substantially well in New York City since its median household income is above the national median rate of $61,937. However, Seattleites earn a bit more than New Yorkers, but the redeeming quality of New York City's economy is its diversity. When you're in the city, you will always find something to do. Below are the median household incomes of both the cities:
Median Household Income in Seattle: $92,263
Median Household Income in NYC: $63,998
Transportation
With a city so bustling, New York City has one of the country's most comprehensive public transit systems. There are many ways to get around or to get to this city, and if you choose to live here, you will be blessed by New York's efficient and inexpensive public transportation system. It's so efficient that you would not even require a car to get around. Nearly all parts of the city are covered by public transportation, so you won't have to worry too much about getting around this populous metropolitan area.
For those who are getting to New York by air, you have the LaGuardia Airports which serves domestic flights, while the John F. Kennedy International Airport serves both international and domestic flights. The JFK Airport is also New York's largest which sees a variety of flights shuttling in and out every day.
Subways and buses are the most common modes of public transportation in New York. They are run by the Metropolitan Transportation Authority (commonly known as MTA New York City Transit) and many locals use them to get around the city because they are reliable and inexpensive. However, you will need a MetroCard to use these services since that's how bus and subway ticket payments are done in New York. Pretty cool, right?
NYC is a pretty bikeable city too. Central, Riverside, and Prospect Parks are some of the main cycling hubs of this city. East River and the Hudson have many bike tracks, so if you prefer taking the scenic route to work, maybe you can bike your way to it.
New York City has an effective ferry service as well. If you want to have a surrounded experience of New York's skylines, you can travel by the Staten Island Ferry, NYC Ferry, or the NY Waterway. They will take you to and from all the 5 boroughs of New York City.
NYC's Strong Points
New York City has a strong and diverse economy. Finding lucrative job opportunities will be a breeze here.
The public transportation system in NYC disallows you to own a car since it's so efficient! And the best part is that the tickets are pretty cheap.
New York City has seen a lot of historic moments taking place in its streets. For documentation, its neighborhoods have an abundance of museums, parks, and art galleries.
Top Neighborhoods To Move To In NYC
Lower East Side
If you want to live in a quirky neighborhood, but one filled with amenities, then you can choose the Lower East Side. This neighborhood has a pretty deep European history and much of it can be seen through some of its buildings. Also, the neighborhood emits a more hip vibe because of its street art, and living here could add a bit more color to your life. Apart from that, the Lower East Side is flooded with trendy restaurants, live music bars, art galleries, and an active nightlife scene. You will find adjacent communities such as Chinatown, Little Italy, and Soho, making the Lower East Side welcoming to any community.
Median Home Value: $705,400
Monthly Median Rent: $3,750
Greenwich Village
Greenwich Village has a lot of stories to share through its bohemian apartments and historic monuments. It was the hotspot of literary, artistic, and musical endeavors, which are now preserved in its many museums and art galleries. For those who want to pursue a degree, New York University has called this neighborhood it's home. So, if you're looking for something close to an educational institution, you can put down Greenwich Village as your potential place to move to. Adding to that, this neighborhood has an active LGBTQI+ community, vibrant nightlife, trendy cafes, and an immense number of shopping areas. What more could you ask for?
Median Home Value: $1,464,428
Monthly Median Rent: $4,226
Battery Park City
If you're looking for a neighborhood that has a more community vibe to it, then you should consider living in Battery Park City. It's much quieter than other New York City neighborhoods, but at the same time, still close enough to the hustle and bustle of city life. If you're moving in with your family, you should know that this place is blessed with good schools, community parks, movie theaters, and lots of playing spaces, therefore making it an ideal living space. Also, this neighborhood overlooks the Hudson River and is just a short distance from Wall Street. These are just some of the bonuses you get if you choose this neighborhood.
Median Home Value: $1,415,350
Monthly Median Rent: $4,155
Murray Hill
Murray Hill is another one of New York's neighborhoods that are much quieter in general. Nevertheless, it's a good business place, plus there are plenty of living options in this neighborhood. This can be considered a huge advantage, since finding a good place to rent nowadays in cities like New York has become a bit strenuous, all thanks to the population overflow. Also, you'll notice a lot of young blood walking in Murray Hill's streets since it's close to NYU. You'll also catch a glimpse of them enjoying an evening snack in the neighborhood's restaurants, pizza stores, and cafes.
Median Home Value: $868,414
Monthly Median Rent: $4,261
Chelsea
No, this is not the football club we're referring to! Located in Lower Manhattan, this neighborhood is one of New York City's trending and artsy neighborhoods. Due to this, you'll find many art galleries, and chic cafes hemmed along the sidewalks of Chelsea. Also, if you're looking for a place to rejuvenate your social life, you can do so through Chelsea's nightclubs, karaoke bars, trendy restaurants, and large shopping malls. On the other hand, this neighborhood has an active LGBTQI+ community as well, so that adds a bit of cultural diversity to your living.
Median Home Value: $1,206,670
Monthly Median Rent: $4,418
Things To Take Care Of When You're Moving From Seattle To NYC
Rent in NYC is expensive and this is the main driving factor in its high cost of living. Therefore, it's better to score a lucrative job, or have substantial savings in the account before making the move.
NYC is the city that never sleeps and the population always means business. Therefore, they can be a bit blunt in their speech since they don't want to waste time. So, that's something you'll have to get acquainted with.
New York City is a metropolis that is characterized by the constant bustle. It's also one of the country's more populous cities, so don't be surprised when you see some of its streets as dirty as ever.
Seattle To NYC Moving Costs
New York City is close to 3,000 miles from Seattle and such a long distance move is going to cost quite an amount. To move from Seattle to NYC, you would have to pay approximately $4,000, but don't take this as the final price. Many factors such as time, distance, size, and location of the move push moving costs a bit.
For such a long distance move, we suggest that you hire a professional full-service moving company. They will do all the lifting, loading, unloading, packing, and unpacking for you – and if they have the resources, even transport your vehicle for you! They are a bit expensive but they will ensure that your move is stress-free. You can choose to rent a truck or container for the move, but all the heavy lifting will have to be done by yourself.
These are a couple of estimates you should find while hiring a moving company, or while renting a truck or container for this Seattle to New York City move:
Moving Company: $4,024 – $6,272
Container: $3,525 – $4,453
Rental Truck: $2,182 – $2,756
See also: Best Moving Companies in Seattle | Moving From Los Angeles To NYC
Summing Up
There, now you know everything that you need to know about moving from Seattle to New York City. The Big Apple has a charm of its own, along with a booming economy and diverse culture. Sure, no city is free from flaws and New York City does have some of its own. For example, the cost of living. But, with proper budgeting and a good job, that con can easily be overcome. For now, go back to the drawing board, compare the qualities of Seattle and New York City, and see what's best for you. All the best and happy moving!
FAQs About Moving From Seattle To NYC
How Much Would It Cost To Move From Seattle To NYC?
It would cost you around $4,000 to move from Seattle to New York City. However, variables such as distance, time, location, and size of the move influence the costs as well. Ask your mover to give you a proper rundown of all the costs at the beginning.
Which Is The City That Never Sleeps?
New York City is the city that never sleeps. People just keep on hustling all throughout the day and into the night. Even at odd times of the night, you'll find a substantial amount of traffic on the streets of New York.
What Type Of Climate Does New York City Have?
New York City has a humid subtropical climate. The summers are humid, and winters are cold, but they're easily bearable – which is to say that you won't get drenched in sweat in New York City's summer heat!