Moving to Seattle | 2022 Cost of Living and Relocation Tips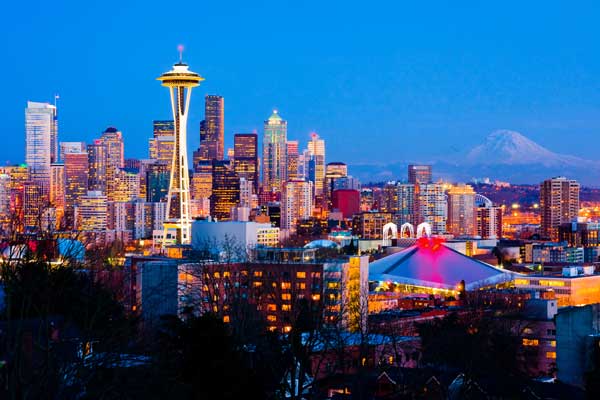 Moving to Seattle – What You Need to Know
If you're thinking about moving somewhere that's new and exciting, full of natural beauty, with potential for new job opportunities, consider Seattle Washington. To assist you in your decision making, we've prepared this informative guide that's full of information that anyone considering a move to that part of the country would need to know.
History of Seattle, Washington
Known as the Emerald City, Seattle Washington is surrounded by water and mountains. Sandwiched by the Cascade and Olympic Mountain ranges gives you a reason to pause and admire its majestic view while appreciating the beauty of the shorelines of Lake Washington and the Puget Sound. The city of Seattle was founded in 1869. Over the years, it has become the commercial, cultural, and advanced technology hub of the Pacific Northwest. Seattle is continuously evolving. It has grown into what some would consider a big city that still has a small-town feel to it. Living in Seattle, you'll be able to spend your free time enjoying the outdoors, sports, coffee shops, and the arts and culture.
Weather
The first and foremost thing most people think about when you mention Seattle, Washington, is rain. So, naturally, you may wonder if it actually rains 365 days a year. Well, the answer is "no." Although it rains quite a bit during the winter, the sun does shine more during the summer months. Interestingly, according to the information found on the National Oceanic and Atmospheric Administration (NOAA) website, many of the cities on the eastern portion of the United States, such as New York and Atlanta, receive more total rainfall in a year than Seattle.
Other Interesting Facts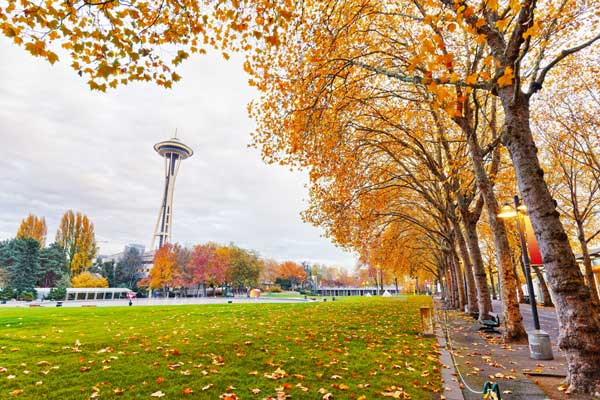 According to U.S. News, Seattle is one of the 10 best places to live in the United States. In addition to its location, Seattle's residents earn an above-average living income. The city is also environmentally friendly.
In 2016, the estimated population of the city was 659,000. The greater Seattle metro area has a population of over 3.5 million people.
The city's diversity is evidenced by the numerous languages spoken by the people who live there, which includes Spanish, Chinese, Tagalog, Korean, Vietnamese, several African languages, and of course, English.
Moving and Shipping Costs to Seattle
The three most popular options when moving to anywhere are to hire a company to make the complete move for you, rent a moving truck, or rent portable storage containers. The most expensive method is hiring a moving company to do everything, but this will ensure that everything gets moved at one time.
If you rent a moving truck, you can do the move yourself. Even though this will not cost as much as hiring a moving company, it will take longer. You will also have to do most of the work.
Renting the portable storage unit will give you more time because you can temporarily store the items and move them later.
Whether you are moving from another country, from within the United States, or across the state of Washington, you can get an estimate of what it will cost to move your belongings on various freight moving company websites. Often, these estimates may only show the shipping cost and not include all the expenses involved in packing and storing the property. So, be sure to make allowances for those extra expenses.
Moving Alone
If no one is accompanying you on your move to Seattle, you should take advantage of different opportunities to meet new people. Otherwise, living alone in a new city can be a lonely experience. You can find several Meetup groups made up of all types of people with all kinds of interests in Seattle. Seattle is a very active community with lots of local events happening all the time. You should not have any trouble finding a group to join.
Moving with a Family
Seattle is a great place to raise a family. There are lots of things to do, such as hiking, participating in sports, enjoying the arts, and getting involved in various social events.
Some of the neighborhoods that have attracted many young families are Woodinville, Queen Anne, and Capitol Hill.
Woodinville is located in the outer suburbs of Seattle. This neighborhood features farm style homes on large land lots. It is an excellent place for large families, but it is also more expensive to live in than other Seattle neighborhoods.
Another popular neighborhood for families is Queen Anne, which sits on top of a hill above Downtown. Many young professionals have chosen this neighborhood to live in.
Capitol Hill is also a family-friendly neighborhood. You will find a mixture of properties ranging from expensive mansions to apartments. Many of the homes are detached houses on kid-friendly streets.
Also read: Top 12 Places in USA to Raise a Family
Moving to Seattle for Work
Because of the strong presence of companies in the technological industry, Seattle enjoys a very low unemployment rate. Companies like Amazon, Microsoft, Expedia, and Zillow have found a home in Seattle.
Other industry fields that are growing in Seattle are biotech, health care, and the maritime industry. Manufacturing companies like Boeing and Weyerhaeuser also keep thousands of persons employed.
Like everywhere else, the salaries earned in these industries can vary significantly. Before accepting a job offer, you can research the average wages earned by looking on websites, such as Payscale and Glassdoor.
To find job openings in Seattle, websites such as Linkedin, Career Builder, Indeed, Monster, Snagajob, and Seattle Mag can be helpful. Recruiters in various industries may also be reaching out to find people to fill their positions.
Seattle Cost of Living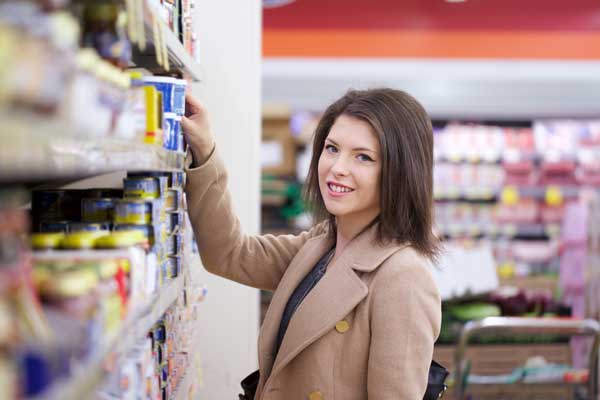 Seattle is an expensive place to live in. According to Numbeo, it is twice as costly to live in Seattle as it is to live in other cities in the United States. Worldwide, Seattle is listed as the 21st most expensive city.
Whether you decide to purchase a home or rent, housing will be your most significant expense. It also costs more to travel while in Seattle. The number of people who ride a bicycle to work is twice the number of people who bike to work in any other city close to its size in the United States. It was the City of Seattle Police Department that launched the first group of police officers on bicycle patrol.
To rent a place to live in Seattle will typically be about $2000. The numbers are a little lower on Rentcafe and a little higher on Zillow. Although it is expensive to live in Seattle, the cost of housing is still not as much as it is in places like New York and San Francisco.
Also, it appears that the price of rent has stabilized for now, as more apartment complexes to meet the housing demand is being built. Therefore, the places to rent are expensive, but the prices should not be increasing as rapidly as they did in the past.
People planning to purchase a home can expect to pay an average price of a little more than $700,000.
On the other hand, people who live in Seattle pay less than other Americans when it comes to healthcare and grocery expenses.
With Seattle's high cost of living, it is a good thing that the salaries are better than the average wage in other places within the United States.
Taxes
When it comes to paying taxes, Seattle is no different than anywhere else, except there is no state tax.
The sales tax added on to goods and services purchased in Seattle is 9.6 percent.
Property taxes are based on the price of your home, the area where you live, and the size of your property. If you own your home, you will be subject to property tax based on the area in which you live and the size of the property you live in. You can find out more about paying property taxes in Seattle by going to the Smart Asset Property Tax website.
When you purchase a house or apartment, you are required to pay a real estate transfer tax.
Tips on Living in Seattle
In Seattle, you will find a variety of options for getting around the city. You will find people walking, riding their bicycles, driving, or utilizing the public transit system. The City of Seattle does not operate the buses or light rail trains. However, it does work closely with other agencies to purchase bus services to help people get around.
Get ready to get in some exercise if you plan on walking around Seattle. The hills are very steep. So, everywhere you go, you can plan on doing some serious climbing, which will be good for developing those calf muscles.
You will need a temporary no-parking permit if you bring a portable storage container or plan on parking a moving van.
In Seattle, you can keep your pet dog, cat, potbellied pigs, and miniature goats, but they must be licensed. Not having a license for your pet could cost you a $125 fine.
When visiting most of Seattle's parks, you must keep your dog on a leash. However, there are more than a dozen exceptions, which you can find on Seattle's Parks and Recreation website.
If you enjoy cycling, you will be right at home with Seattle's large contingent of cyclists. There are many bicycle lanes and bike trails. One of the most notable trails is the Burke-Gilman trail, which runs about 20 miles from the northern tip of Lake Washington to the Puget Sound.
If you are not currently a coffee drinker, you will soon become one. Almost everyone in Seattle loves to drink their favorite coffee. You will find a coffee shop on nearly every block in the city. This includes one of the most popular coffee shops of all, Starbucks. Starbucks was founded in Seattle, with the first store opening in 1971. In addition to Starbucks, there are several smaller shops like Herkimer Coffee and Ballard Coffee Works.
Also See: Moving From Los Angeles To Seattle | Moving From Phoenix To Seattle – Expert Tips & Advice
FAQs About Moving to Seattle
What salary do you need to live in Seattle?
Seattle is one of the most expensive cities to live in. You would be surprised to know that the cost of living in Seattle is almost twice the national average cost of living. So, if you wish to live comfortably in Seattle, you need an annual salary of $72,092.
Is it expensive to live in Seattle?
Seattle is the 5th most expensive city in the USA. In fact, the cost-of-living skyrockets up to 49% higher than the national average. The main factor to consider is the housing cost. The median home price in Seattle amounts up to $714,400.
To add to that, the cost of utilities is 23% higher, transportation costs are 33% higher, and the prices of food and groceries are 27% higher than the national average. If you fall sick, you will realize that the healthcare services costs are 24% higher than the national average.
Is Seattle a depressing place to live?
The U.S Census Bureau conducted a survey in the year 2020 and found that about half of the adult population of Seattle was dealing with mental health problems like depression. According to this survey, Seattle is one of the saddest metro areas. The depressing weather of Seattle is known to have a huge part to play when it comes to influencing the moods of its residents.
Is 80K a good salary in Seattle?
You need to earn $72,092 to live comfortably in Seattle. The median household income in Seattle is $80,000. If you earn anywhere in this range, you can consider it as a good salary in Seattle.
Is Seattle more expensive than New York?
The opposite of this is true. New York is way more expensive than Seattle. In fact, the cost of living in New York is 8.6% higher than the cost of living in Seattle, WA. The cost of utilities (118% higher!) has a huge influence on the difference in cost of living in both cities.
You will be surprised to know that housing costs in New York are 4.7% lesser than that of Seattle. The median home price in Seattle is $714,400 and the median home price in New York is $680,500. However, New York rates much higher when it comes to the cost of transportation, healthcare, utilities, and food and groceries which makes it the more expensive option out of the two cities.
What is considered low income in Seattle?
The Department of Housing and Urban Development has declared that a household with 4 individuals must have an income of at least $72,000. Earning anything less than that makes them a low-income family. If you are living alone, earning anything less than $50,400 will put you in the low-income group.
What is the coldest month in Seattle?
Seattle, WA experiences the coldest weather in December when the temperature can drop down to 36.0°F or even less.
Are people moving out of Seattle?
More and more people are moving out of Seattle. Not only this, but Seattle has also witnessed a fall in the number of people who are moving to Seattle. The number of residents selling their family homes and moving out of the city has gone up by almost 36%.
There are several reasons why this is happening, but it boils down to one important thing: the ridiculously high costs of living. People are choosing to move out and live a much more comfortable life in a different city instead of incurring a tremendous amount of expenditure by staying in Seattle.
Why is housing in Seattle so expensive?
It is a well-known fact that the Seattle real-estate market is overheated as a result of which it is super expensive. The reason for houses being so overpriced in Seattle is simply that there is a shortage of homes while the demand for them is higher. Seattle has a very strong tech ecosystem because of which several tech giants like Amazon, Real Networks, F5, etc., are choosing to expand and maintain their business in this city. This has created a lot of extremely high-paying jobs which attracts numerous people to the city. The people who relocate to Seattle need to buy or rent homes. Limited availability of homes and high demand has led to a drastic rise in the housing costs in Seattle, WA.