Moving from NYC to Philadelphia – Expert Tips and Advice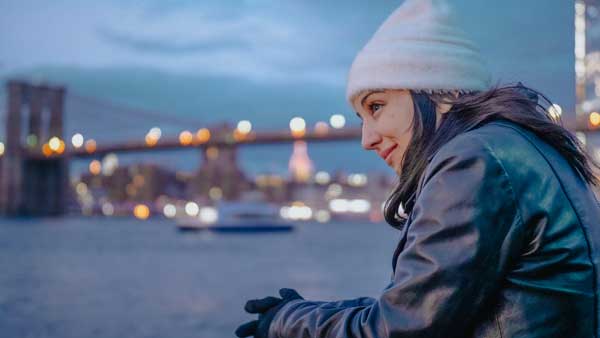 New York City is truly the land of opportunities, and if you make it in the Big Apple, you can make it anywhere in the world! But irrespective of all its glory, the hustle-bustle of the 'City that Never Sleeps' gets to you. You might want to move out for several reasons, be it in search of a quieter or a low-key metropolis feel, or perhaps a more pocket-friendly lifestyle. Whatever the reason, Philadelphia is definitely the right fit! Philly exudes the metropolitan vibes yet maintains its small-town allure and is most definitely much more affordable and just as vibrant as New York City. So, you're going to feel right at home.
But New York is New York and Philadelphia is Philadelphia. They might have their similarities but their differences are what truly matters for your move. What is the weather like in Philly? How much more affordable is Philly in comparison to New York? Are there just as many job opportunities in Philadelphia as at the Big Apple? This article covers all of these questions and much more, to equip you with all the information for your big move!
Factors To Consider Before Moving From NYC To Philadelphia
Weather Conditions
If you are temperature or climate-sensitive, then no need to worry about your move! Since Philadelphia is located halfway between New York City and Washington, the climate of Philadelphia is quite similar to that of New York. However, since Philadelphia is located a little further from the sea, it is less rainy and less snowy than New York. The summers in Philly are a bit warmer as well. But don't worry, the temperatures have never crossed 100°F, and it seems highly unlikely to. Furthermore, the overall climate of Philadelphia is much more stable in comparison to that of New York, which can alternate between sunny, clear skies to cloudy, windy days in a matter of days.
Philadelphia receives a slightly warmer summer and a thunderstorm or heatwave during the summer is not unexpected at all! So, it's best to keep an umbrella handy at all times, if not for the rain, you can always make use of it on a particularly sunny day.
Here's the difference in temperature that you can expect during peak summers:
New York City in July – The average temperature falls between 70°F to 85°F.
Philadelphia in July – The average temperature falls between 68°F to 88°F.
The winters in Philadelphia are just slightly better than that of New York. Though the difference isn't all that big, with only a few degrees up and down. It's the average snowfall that makes all the difference.
The average annual snowfall in New York is more than that in Philadelphia. Also, unlike New York's snowstorms and blizzards, the snowfall and winters in Philadelphia are a bit tamer. But, Philadelphia has had its share of mild snowstorms in the past as well. So, be prepared for bone-freezing winters, and stock your closet with warm woolens and coats.
Here's the difference in temperature that you can expect during peak winters:
New York City in January – The average temperature falls between 27°F to 40°F.
Philadelphia in January – The average temperature falls between 26°F to 43°F.
Cost Of Living
The cost of living is one of the most important factors to consider when you're moving cities. Especially after having lived in New York City, where the cost for almost everything is quite high, your new home city shouldn't pinch your pocket! Lucky for you, the cost of living in Philadelphia is 45.9% lower than that of New York City! That's a huge difference and a lot of money saved. Even the prices of healthcare facilities, transportation, housing, food, groceries, and utilities in Philadelphia are at much more affordable rates.
Buying A House
You must have guessed it already! Just as the cost of living in Philadelphia is much lower than in NYC, it will come as no surprise that the home value in Philly is also much cheaper. There is a whopping 69% difference in the home values of Philadelphia and New York! While Philadelphia has lower housing prices, Philly has a slightly higher rate of property tax. The property tax in NYC is 0.88% while Philadelphia has a property tax rate of 0.99%. But, irrespective of the slight differences in property tax rates, you are still bound to save quite a lot on housing in Philadelphia!
Median Home Value In NYC: $753,782
Median Home Value In Philadelphia: $228,970
Renting A House
Just as with its cost of living and housing prices, the rent in Philadelphia is also much lower than in New York. The rent for a 2-bedroom apartment in NYC is $3,795 while the same apartment in Philadelphia would only cost you $1,750. Furthermore, rental apartments in New York are notoriously expensive and, frankly, quite small. But that's not the case with rental apartments in Philly. You get a spacious apartment at an affordable price. Best of both worlds!
Utilities
As with every other cost factor so far, Philadelphia is yet again at a lower pricing spectrum for utilities as well! Even though the utility cost difference is not as big as in the cases of housing and rent, nevertheless, it's still less expensive!
An average New Yorker would have to pay a monthly fee of $170 for basic utilities which include heating, electricity, water, and garbage. While a Philadelphia resident would pay $150 for the same. That's an 11% difference! Furthermore, the monthly cost of internet in NYC is the same as in the rest of the country, an average of $65.26, while the internet charges in Philadelphia are $60.99. This ultimately means that not only does Philadelphia have lower utility prices than New York but the overall cost of living in Philadelphia is lower than the national average as well!
Job Market
Having lived in the land of opportunities, moving to another city can be quite nerve-wracking in terms of scoring a new job. Does Philadelphia have a diverse job market like New York City? Is Philadelphia's economy as fast-growing as NYC? What is the unemployment rate in Philly? All these questions and more are bound to pop up. But you have nothing to worry about. Philadelphia has quite a diverse job market with jobs based in various industries like business, real estate, automobiles, art and entertainment, finance, food services, healthcare, technology, and many more. All you have to do is look for your field of interest and dive right in!
Located between New York and Washington, Philadelphia's job market and the economy was bound to fast-track and it surely has! Philadelphia has seen a yearly 1% growth in its job market trajectory, which definitely put a lot of things into perspective. Furthermore, the city has witnessed a particular demand for job roles of nurses and healthcare professionals, business and sales executives, accountants, researchers, and engineers. So, if you have a background in any of these areas, you're definitely in luck!
Philadelphia has a number of big companies and businesses that have their headquarters in the city. These companies have constantly recruited and employed a diverse workforce, and are known for their workplace environment, salary packages, and overall company financial health. Some of these companies are listed below:
Pepper Hamilton
Morgan, Lewis & Bockius
Duane Morris
FMC Corporation
Dechert
Fox Rothschild
Independence Blue Cross
Lannett
Glaxosmithkline
Republic First Bancorp
The unemployment rate in Philadelphia is slightly higher than that of New York City. Philadelphia has an unemployment rate of 9.2%. But this isn't something to be worried about, with the city's 1% yearly job growth, the rate of unemployment is bound to come down! Also, the future job growth in Philly is predicted very close to that of NYC.
Also, you may not earn as much in Philadelphia as you did in New York. Philadelphia's average household income is $68,379, which is lower than the average household income of New York City. But the cost of living and housing prices in NYC drain all the income, while in Philadelphia, those costs are very much lower. So, even though you may not be earning as much, your expenses are also cut down significantly which is balanced out! Furthermore, the state income tax in Philadelphia is slightly lower than in New York, so you're saving on your salary after all! Below is the average household income for both the cities:
Median Household Income in NYC: $102,946
Median Household Income in Philadelphia: $68,379
Transportation
The transport facilities of NYC are no doubt well-connected and efficient for daily commute. But Philadelphia's transportation system is no less! The Southeastern Pennsylvania Transportation Authority (SEPTA) provides public transportation within and around Philadelphia. SEPTA is America's 6th-largest transit system with train, trolley, subway, and bus lines running throughout and across the city and is an affordable and efficient way to travel.
If you're planning to fly into Philadelphia, the Philadelphia International Airport is the best way to go about it. The airport is a major international airport in Philadelphia and has a number of flights flying in and out of here constantly. Other domestic airport options include Trenton-Mercer Airport in New Jersey and New Castle Air National Guard Base in Delaware, which are both around 40 miles from Philadelphia.
Philadelphia has two major subway lines; the Market-Frankford Line (MFL) and the Broad Street Line (BSL). The MFL is an east-west running blue line subway, while the BSL is a north-south running orange line subway. Together, they both cover and run throughout Philly and are used by hundreds of residents for their daily commute. SEPTA also provides bus transit services and there are more than 100 bus routes that cover the entirety of Philadelphia. The bus and subway services run 24 hours.
SEPTA's Regional Rail trains serve Philadelphia and the neighboring counties. The three major rail stations, Jefferson Station, Suburban Station, and William Gray 30th Street station are great stops in case you plan on exploring the city. Furthermore, trolleys are also used by commuters in Philly. Trolley lines provide services at street level and underground, connecting passengers to other transit lines and creating commercial corridors that connect neighborhoods.
Philadelphia is a walkable and bikeable city. The city has abundant sidewalks and well-connected streets if you decide to walk down to your nearby grocery store. Philly has a plethora of biking trails, bike-dedicated lanes, and greenways for bikers, skaters, and pedestrians to use.
Philadelphia's Strong Points
Philadelphia has a very affordable and easy-on-the-pocket cost of living. The housing cost, as well as the cost of utilities and other facilities as well, are quite affordable and easily accessible.
Philadelphia has a great transportation system that is well-connected throughout the city and even neighboring major cities. The public transit system in Philly consists of buses, rails, trolleys, and subways that cover the entirety of Philadelphia.
Philadelphia's location is quite great as the city is in close proximity to other major cities like New York, Washington DC, New Jersey, and Delaware.
Top Neighborhoods To Move To In Philadelphia
Washington Square West
Washington Square West is a beautiful and safe neighborhood that has all the entertainment you need. Since it's located to the south of Center City, this neighborhood has every amenity you'd require without the crazy noise levels of a typical city's nightlife. Washington Square West is a trendy neighborhood with an expansive variety of exquisite restaurants, artisanal cafes, vintage boutiques, and lively bars. This neighborhood captures Philadelphia's personality, unlike any other town. So if you're looking to experience authentic Philly life, then Washington Square West is the neighborhood for you!
Median Home Value: $457,500
Monthly Median Rent: $1,600
Old City
Old City is located to the east of Chinatown and Center City and is perfect for history buffs who would appreciate all of the many stories this neighborhood and its residents have to share. Old City is a historic site of significance with regard to the American Independence and has a vast collection of museums in its belt to boast about. The National Liberty Museum, the Museum of American Revolution, the National Constitution Center, or the Benjamin Franklin Museum – take your pick! But Old City isn't just about history and museums. Franklin Square Park has a beautiful fountain, a mini-golf course, and a classic carousel. You can imagine the timeless feel of the evening walks here. Old City's charming cobblestone streets, old-time Philadelphia vibes, and rich historical backdrop make this neighborhood an alluring place to call home!
Median Home Value: $400,000
Monthly Median Rent: $2,095
Rittenhouse Square
Rittenhouse Square is one of the most picturesque neighborhoods of Philadelphia, with its old-school charm that comes from the majestic 19th and 20th-century townhomes. Rittenhouse Square is an extremely livable neighborhood, with its pedestrian and cyclist-friendly streets and paths. The neighborhood has a number of sidewalk cafes and hip restaurants, that captures Rittenhouse Square's lively energy perfectly! There are a number of fun wine bars, art galleries, small cafes, and two beautiful parks that are worth visiting. The parks have farmers' markets and live music events organized from time to time. This neighborhood is perfect for students and young professionals who wish to live in a quaint and picturesque setting.
Median Home Value: $625,000
Monthly Median Rent: $1,785
Northern Liberties
If you're into craft beers, dog parks, and a whole lot of artsy and friendly people, then Northern Liberties is the place for you. It was previously an industrial area, but thanks to the 90s art boom, the neighborhood has now completely transformed into a major hipster hotspot that is just brimming with art galleries and trendy boutiques.
Northern Liberties is popular for a number of pet-friendly restaurants and cafes. A major hub, The Piazza, which is a shopping center and dining complex built underneath luxurious condos, is known for its boutiques and craft beer breweries. If this does not pique your interest, then a quick stroll to the north towards Fishtown or a small walk to the south towards Chinatown, and you have a variety of Asian cuisines to choose from! Who says Philly is all about Cheesesteaks and Craft Beer?
Median Home Value: $500,000
Monthly Median Rent: $1,799
University City
As the name suggests, University City is home to two of the most important universities in Pennsylvania State – the Drexel University and the University of Pennsylvania. So, it would come as no surprise that the city is flooded with collegiate students and young professionals entering newly into the workforce. The neighborhood exudes an energetic college vibe and is flooded with art galleries, performance venues, and cultural centers.
University City is filled with educated, intelligent residents and all sorts of businesses to cater to them. A number of eclectic restaurants and bars add color to the already vibrant neighborhood. The town is by no means lacking in terms of cafes, bars, restaurants, shopping centers or gardens, and parks. You'll find these green spaces packed on a sunny day with students relaxing before the next semester begins! So, if you're a student or have a college-going child, University City is the best place for you to move to!
Median Home Value: $537,000
Monthly Median Rent: $1,608
See Also: Top 7 Neighborhoods In Philadelphia For Families | Popular Neighborhoods in Philadelphia for Singles and Young Professionals
Things To Take Care Of When You're Moving From NYC To Philadelphia
As much as Philadelphia's job market is diverse and growing, the unemployment rate against NYC's can sow doubt in one's mind. So, make sure that you've either already landed a job or have some savings kept aside if you plan to job hunt in Philly post-move. Though with Philly's affordable cost of living, you'd already be saving quite a lot!
When you're moving from NYC to Philadelphia, note that you'd be expected to get a new driver's license within 60 days of your move. This is because your previous license is from another state.
Philadelphia gets about 20 inches of snowfall every year, and the winters tend to be freezing cold. So make sure that you're packing your woolens and coats! Add an umbrella to the list, as Philly sees about the same amount of rain as it does snow.
See also: Best Moving Companies in New York City (NYC)
NYC To Philadelphia Moving Costs
The average moving costs from New York City to Philadelphia can vary on a number of factors. That being said, the cost of moving would typically range between $2,000 to $2,500, which would give an estimated average of $2,350. But, as mentioned earlier, this cost is variable to factors like the number of items being moved, bulk weight and volume of goods, truck or trailer quotations, transportation and gas fees, and any additional packing, unpacking or organizing services you ask for.
Related: Moving Cost Calculator
Summing Up
The biggest takeaway on moving from NYC to Philadelphia would be the affordable housing and living prices. Especially having lived in the city of New York, this must be a welcome change! But now you know everything there is to know about moving to Philly, right from the weather and housing to the job market and transport services to the amazing neighborhoods you can choose from. While moving to a new place is always daunting, Philadelphia's close proximity to NYC should put your heart at ease!
FAQs On Moving From NYC To Philadelphia
Do You Need A Car To Live In Philadelphia?
While Philadelphia isn't as walkable as New York City, the city does have well-connected streets and sidewalks for pedestrians. But spots in the city can be located a little too far away from each other for walking. If you don't own a car, don't fret just yet! Philadelphia has superb public transportation services with buses, rails, trolleys, and subways connecting every part of the city.
Is Philadelphia Affordable To Live?
Philadelphia is the third-most affordable metropolitan area in the United States. The city has become a trendy metropolis and a major hub for art, culture, affordable housing, and cost of living, and has a good quality of life.
Is Philadelphia A Fun Place To Live?
Philadelphia has a well-established culture and a friendly vibe to it. The city has energetic downtown scenes, exquisite restaurants, artisanal cafes, trendy boutiques, beautiful art galleries, major universities, and picturesque waterfronts and parks. Philadelphia has something for everyone, and that too at affordable prices!
See also: Moving From NYC To Nashville