Moving From NYC To Los Angeles: Expert Tips and Advice


VanLines Inc
Secure Storage
Easy Booking Process
Fully Trained Employees
GET A QUOTE

Colonial Van Lines
Storage Services
Long-Distance Moves
Corporate Relocations
GET A QUOTE

Moving APT
Available Nationwide
Award-Winning Movers
Extensive Vetting Process
GET A QUOTE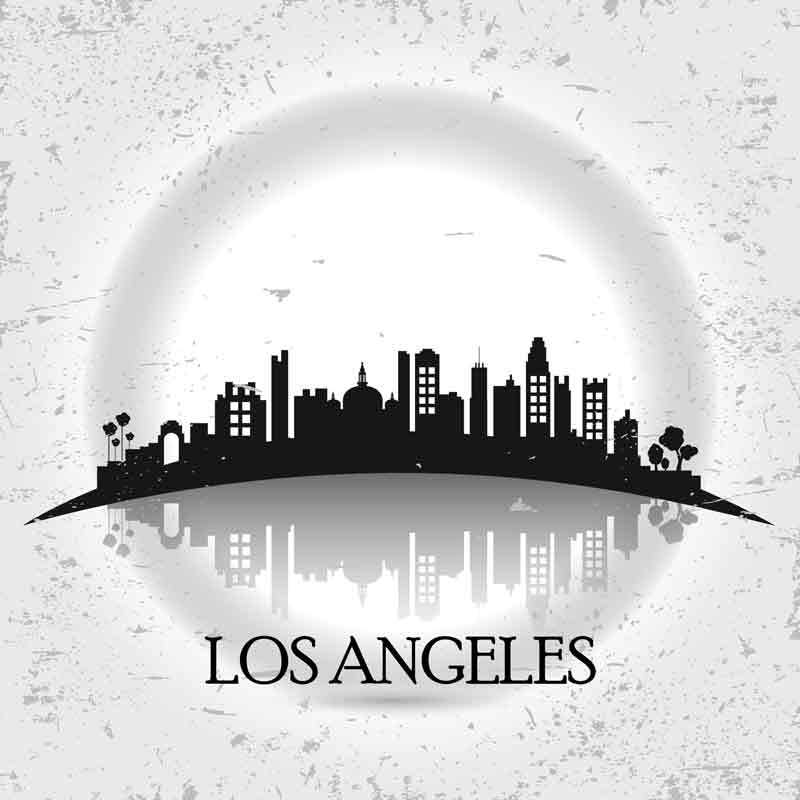 Which is better? NYC or LA? This is a never-ending debate. Both cities are strong competitors and it can be a pretty heated discussion that goes on for days just to know which one is a more healthy place to live. But ultimately the answer depends on the individual that's being questioned.
A hardcore New Yorker will believe that the spirit of the city is unmatched but if you're someone that believes otherwise because you resonate with the La La Land vibe of LA, then it could be true. To help you understand how true it is, we present all the offerings of LA, if only to assist in your decision to move from the East Coast to the West.
Factors To Consider Before Moving From NYC To Los Angeles
Weather Conditions
If you just want to say goodbye to cold weather and you actually detest winters then as a New Yorker, you'd give LA weather massive points. To elaborate, New Yorkers are busy shoveling snow, wearing jackets, gloves, winter boots, hats, and layering up just to head out in January. On the other side in the same month, residents in LA are practically just walking on the beach and it's just time to get the hoodie out.
LA lies on the West Coast, where cold temperatures or a white Christmas is fictional. So this is one of the major differences in weather patterns you'll experience. Summers in LA are at comfortable temperatures and less humid than it is in NYC.
Here's the difference in temperatures that you can expect during the summer months:
Summers In NYC (June to September) – Average temperatures fall in the range of 71°F to 85°F.
Summers In LA (July to September) – Average temperatures fall in the range of 66°F to 85°F.
More or less temperatures are similar but humidity will be considerably lower in LA. Now let's look at winter temperatures where there's some massive difference.
Here's the difference in temperatures that you can expect during the winter months:
Winters In NYC (December to March) – Average temperatures fall in the range of 28°F to 39°F.
Winters In LA (November to March) – Average temperatures fall in the range of 48°F to 67°F.
Winters in NYC are cold, windy, and the city also receives plenty of snowfall. But in LA, only certain mountain ranges get a small amount of snow. If you ever get the winter blues and miss snowfall or freezing temperatures, you can head to the northern part of the state of California. All in all, because you're coming from a city where cold weather is harsh, LA is going to feel warmer.
Few Things To Bear In Mind About LA Weather:
In late spring just before the transition into summer, the city experiences gloomy weather. It gets cloudy and to an extent, chilly.
The year-round weather conditions are in the 48°F to 85°F zone but for NYC it's in the 28°F to 85°F zone.
Cost of Living
Both LA and NYC are among the most expensive cities to live in the US. To some extent, both stand shoulder-to-shoulder when it comes to cost of living. But if you force us to pick the expensive one, LA takes it hands-down. Being wealthy has almost become an identity of the city which is not the case with New York where there's more access to affordable spaces.
Overall, it's true that in both cities six-digit figures are the ideal figures to be earned annually to cut it off and live more than comfortably. Let's look at one aspect at a time so you have a rough idea of whether things will be challenging financially in LA.
If we look at housing costs, real estate is much cheaper in NYC in comparison to LA. This makes homeownership a more achievable dream in the City of Dreams.
Here is the difference in costs if you look at real estate (according to Zillow)
Median value of homes in Los Angeles – $826,566
Median value of homes in New York City – $652,012
Do note that even though property can be more expensive in LA, there's an upside which is that you'd probably get a bigger-sized property in comparison to how tiny apartments are in NYC.
For groceries and entertainment, it's a draw and you can expect to spend the same as you did back in NYC. Gas a gallon in LA is roughly $4 while in NYC it's nearing $3.28. Depending on the county you pick to live in, grocery, gas, and entertainment costs could be less.
One aspect where you save a tremendous amount of money in NYC is the commute, so remember that this will be an additional expense when you are in LA. Overall, we'd say go where your heart desires and things will be better for your life because both cities more or less have the same cost of living.
Job Market
NYC ranks first for being the top metropolitan city in the nation by GDP. It's the financial center of the nation since it is home to Wall Street. If you're in the banking industry then there's more scope to grow your career in NYC. LA, on the other hand, definitely has a healthy economy that gives NYC tough competition. The city's economy doesn't take first place but LA is still doing well enough to get to the first rank soon enough.
LA hosts major film production companies (no surprise here, the city has Hollywood) and is also home to Paramount Pictures. Media and entertainment is a key industry of the city.
Both cities have powerful economies because of which they've earned the tag of alpha cities. There's no shortage of national and international companies linked to industries of finance, high tech, and media in NYC and LA. Both cities are also meant for gung-ho personalities. The job markets are cosmopolitan in nature so you have the advantage of tapping into several industries.
To give a gist of the largest employers in LA, refer to the list below:
AECOM Technology Corp. (Construction and Engineering)
The Walt Disney Co. (Entertainment)
CBRE Group, Inc. (Real Estate)
Farmers Insurance Group (Insurance)
In terms of income, you'd probably receive a similar salary to NYC. To give you a perspective, see the difference in income below:
Median household income in NYC (according to Niche) – $63,998
Median household income in Los Angeles (according to Niche) – $62,142
A single adult roughly earns somewhere between 28k to 34k in LA annually. But if you want to live a fuller lifestyle, you should be earning over 75k, which is slightly over the average income. If you earn a six-figure income annually, you can almost live luxuriously as a single person.
Transportation
In NYC, you're probably used to having public transportation options at your fingertips. For one the city has a subway system that can get you through almost all of the city's points of interest. The other perk is that it runs 24 hours a day, so that allows you access to it at any time too. New Yorkers opt for public transit over a private car because they have the option to do so. NYC certainly wins this round, since the coverage of the city with public transit options is way beyond average.
In LA, you'd need to be prepared to drive everywhere if you want to get there quickly and with less trouble. You definitely have the option to take public transportation. There are several buses running through the city, 4 light rail lines, and 2 subway lines. But something to keep in mind is that the coverage is nowhere near to what the scenario is in NYC.
You can use these modes of public transportation but then again it's way more convenient to take out your car so that errands feel like less of a hassle. You can even consider bicycling to most places because of the weather being great all year round.
Los Angeles' Strong Points
World class options for entertainment.
Easy access to the beach along with year-round great weather.
Plenty of amusement parks (Disneyland and Universal Studios).
City is multicultural, you get to meet people from different cultures.
Difficult to get bored because of the number of festivals and events.
Top Neighborhoods To Move To In Los Angeles
1. Santa Monica
This neighborhood is a famous film location and there are more than a dozen films shot here. The place is extremely scenic and paradise would be the right word to describe the views. The perks of living here is that the community is full of life. You also have easy access to the subway, light rail, and the Los Angeles International Airport. If you pick Santa Monica, you'd be living in a prime location but it's very expensive to live here. From a price point, you can probably compare the prices of real estate to that of Manhattan.
Median value of homes sold: $1,382,700
Median rent: $1,802
2. Redondo Beach
Just like many New Yorkers choose to live in Brooklyn over other cities because they want easy access to the beach, many new residents pick Redondo in LA. It's one of the many popular coastal cities in Los Angeles County. By living here you can enjoy all the benefits of having a beach nearby and you can even join surfing communities! Not many beaches in NYC are safe for surfing, so this is a great advantage of moving to LA. The place is also extremely lively and filled with plenty of interesting eateries. The only downside is that real estate is expensive but it could be worth the trade.
Median value of homes sold: $926,500
Median rent: $2,072
3. Burbank
After living in NYC if you want to change gears to a slower-paced and relaxed environment, Burbank is a good place to check out. It's slightly away from the crowded centers but it has all the amenities you'd need. The atmosphere is more intimate and to an extent community-oriented. There are several recreational spots like Griffith Park, Wildwood Canyon Park, and the Los Angeles Zoo in close proximity. All in all, it's a nice residential neighborhood to slow down with plenty of open spaces which is not commonly found in NYC.
Median value of homes sold: $730,100
Median rent: $1,692
4. Sherman Oaks
Sherman Oaks is another nice quiet neighborhood to live in Los Angeles. It gets plus points for friendliness and cleanliness. The prices are less insane in comparison to other neighborhoods and the area is super walkable. The location is great because you'd just be 20 minutes away from Downtown LA. You'll be incredibly close to the beautiful Japanese Gardens and Franklin Canyon Park. You can also consider checking properties in Encino which is an equally good neighborhood next to Sherman Oaks.
Median value of homes sold: $875,691
Median rent: $1,909
5. South Pasadena
Even with a population of over 25 thousand people, South Pasadena manages to maintain the look and feel of a tightly-knit community. You'd probably feel like you're part of a small town and big city at the same time in this neighborhood. It's an ideal place to settle down with kids because of the number of quality school systems. The environment is peaceful but property prices are almost as expensive as Santa Monica.
Median value of homes sold: $1,071,000
Median rent: $1,802
Things To Take Care Of When You're Moving From NYC To Los Angeles
Remember that you're going to move all the way from the East Coast to the West Coast so this move is going to be way harder than it looks. It's necessary to prepare well in advance when it's a long distance move like this. Understand how demanding your move is going to be so you can communicate the same to your mover.
Your movers could take a week or more to deliver your belongings from NYC to LA. Things vary depending on how busy your mover is but select a delivery window that works for you so you're not spending a night without a bed and essentials in your new home.
The peak season lasts from April till the month of September. Things are tight for moving companies during these months so make sure you've blocked a mover in advance.
The most feasible way for you to get to LA would be taking a flight. If you want to bag a good deal on flights, ensure you've got those tickets well beforehand.
A good rule of thumb is that you get quotes from at least 3 moving companies before you go ahead with one. Read up Google reviews and more testimonials against the company on Angie's List, NextDoor, Yelp to gauge the legitimacy of the company.
NYC to Los Angeles Moving Costs
The average cost for hiring full-services movers from NYC to LA starts from $3,900 and can go upto $7,000 depending on the size, distance, and complexity of the move. If you live in a larger two-storey home then you can expect to receive a quote in the higher average which is $5,500 and beyond.
If you pick services like a portable container from a company like PODS or U-Haul then costs could reduce considerably. But it's much more work because you'd have to take care of the packing, unpacking, buying supplies, and various other moving-related requirements all by yourself.
The move without doubt is going to be expensive because you're practically moving over 2,777 miles. To get an estimate it's best to contact a moving company and discuss the requirements of your move.
FAQs
How much does it cost to move from NYC to LA?
On an average it's going to cost you somewhere between $3,900 to $7,000 to hire a full-service moving company. The estimate you receive will vary depending on the size, distance being covered, and how complex the move is.
Is it more expensive to live in NYC or LA?
Real estate is considerably higher in LA than it is in NYC. LA residents also have a slightly heavier tax burden because the income tax rate in California is the highest in the nation. LA also has limited affordable public transit options so you end up spending way more on gas which is roughly $4 a gallon. These few aspects make LA more expensive to live in than NYC.
Conclusion
Living in Los Angeles has its perks. It doesn't have the spirit of New York City but it's an inviting change of pace away from the hustle culture. It's easy to find laid-back communities and of course, the beach, sun, sand, and waves hugely contribute to the atmosphere of the city. If you're ready to take that flight to LA then remember to start planning all the small and big bits of your move well in advance because such a big move is no joke.
See also: Best Moving Companies in NYC | Moving from NYC to Miami | Moving from NYC to Atlanta