Moving From Dallas To Houston – Expert Tips & Advice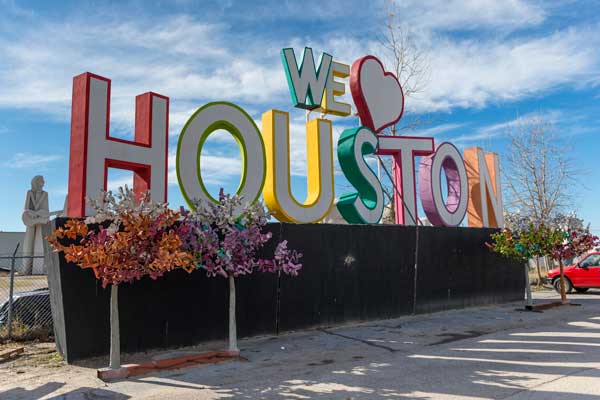 The state of Texas is all things wonderful and filled with modern metropolitan cities, each distinctly different from the other that people are flocking to live in. One of the most popular advanced metropolis areas of the state is Dallas. It is quite possible that living in a well-rounded place like Dallas has been great, to say the least. But for several reasons, you may want to move to start a new chapter in Houston.
Famously known as "The City Of No Limits", it certainly has no limits when it comes to ticking all the boxes of being a great city. It offers great educational facilities to stunning surrounding neighborhoods. Here is an extensive list of things you should be familiar with while moving from Dallas to Houston because being prepared always helps, right?
Factors To Consider Before Moving From Dallas To Houston
Weather Conditions
Wherever you move in the Lone Star state, you will not be left alone by the Texan heat. The climate difference will not be that huge for you when you move from Dallas to Houston. Though keep in mind that Houston can feel a bit more humid though less hot compared to the city of Dallas. According to the data from Weather Spark, the summer season in Houston stays for roughly 4 months starting around June and lasting till the last week of September.
Here's the difference in temperature that you can expect during peak summers:
Dallas in summers – Average daily temperatures range from 76°F to 95°F
Houston in summers – Average daily temperatures range from 77°F to 94°F
Dallas gets a little hotter but the heat can be oppressive in both cities, no escape from that. Speaking of winters, the season lasts for around three months starting from late November and staying till the end of February in Dallas. It is the same case with Houston.
Here's the difference in temperature that you can expect during peak winters:
Dallas in winters – Average daily temperatures range from 39°F to 57°F
Houston in winters – Average daily temperatures range from 47°F to 64°F
Dallas is slightly cooler than Houston during the winter months but it's not drastically different. You must also know that Houston is more prone to hurricanes and heavy downpours from time to time. According to BestPlaces, on average, the city of Houston gets 53 inches of rain while the city of Dallas gets 39.1 inches annually. Dallas is almost on en par with the national average which is 38.1 inches of rain per year.
Cost Of Living
The cost of living is an important aspect to consider while moving to a new city and in terms of moving from Dallas to Houston, we must say you made a pretty good choice. Though the state of Texas is generally an affordable state, big cities like Dallas have an overall higher cost of living. As per the data from Numbeo, considering you rent in both the cities, you can have the same standard of living in Houston for $4,600.00 while in Dallas, you will require $5,095.34. We will further break down the overall cost of living so you know where you will be saving and where to be prepared to spend some extra money.
Buying A House
Buying a house can be considered the biggest long-term goal for many and it contributes a great factor in determining the overall cost of living. Moving to the Space City will reflect well on that long-term goal because the median home price in Houston, according to the data from Zillow, is $251,607 while in Dallas, it is $302,809. Keep in mind that rates can greatly fluctuate depending upon the home size, market, and different neighborhoods.
Renting A House
Renting is the go-to for many, especially if you are a young professional or just starting a family. Even in terms of renting, the rental prices in Space City don't really touch the sky rather it's quite contrary. While the average rent for an apartment in Dallas, as per RentCafe is $1,474. In Houston, renting will be cheaper as the average apartment rent is $1263 but many factors can affect the number so be mindful of your priorities and budget.
Utilities
According to the data provided by Numbeo, the overall cost of basic utilities like electricity, water, cooling and heating, and garbage will cost you around $140.55 in Houston while the average for Dallas is slightly higher at $159.63. So its possible that your utility bill would increase by roughly $15 to $20. The internet bill in Houston will be a tad bit cheaper. For 60 mbps or more, you will spend $60.33 while in Dallas, you were spending $62.85. Further, you will spend around 7.38 % less on Groceries but restaurants are going to be 4.14% more expensive as compared to the Big D.
Also read: Texas DMV Change Of Address
Job Market
The H-town has one of the strongest job markets in the U.S.A and as you must have guessed, it is due to the science and space technology industries. The energy industry, specifically the oil industry contributes largely to strengthening the economy of Houston. Along with it, other major industries are health care, biomedical research, and aerospace. To give you a glimpse into the job market, let's also look at the top employers of the city.
Some Of The Largest Employers In Houston Are:
Walmart
Kroger
United Airlines
H-E-B
Baker Botts
ConocoPhillips
Shell Global Solutions
In terms of the unemployment rate, it remains at 4.1% in Dallas and 5.3% in Houston. Since the unemployment rate is considerably higher in Houston, it is advisable to secure a job before the move. When it comes to the average household income in both cities, here's what to expect –
Median annual income in Dallas (According To World Population Review) – $86,393
Median annual income in Houston (According To World Population Review) – $84,179
Transportation
When it comes to public transit options, Houston has an extensive network of buses that a decent percentage of locals rely on to get around the city. There are also 1200 buses functioning its way to different nooks and crannies of the metropolis. The main operating body providing options of public transport is the Metropolitan Transit Authority of Harris County (locally known as METRO). It runs the operation of light rails and bus services across the town. The Metro Light Rail covers 7 miles starting from Downtown to Reliant Stadium. The route also passes through some of the popular areas like Midtown, Rice University, Hermann Park, and Museum District. In spite of the public transportation options, many people still prefer to get around Space City through their own car because the public transportation is not as frequent as in some major big cities.
The city of Houston also has its fair share of airports. The three most prominent ones are; George Bush Intercontinental Airport (IAH), William P. Hobby Airport, and Ellington Airport. The Bush International Airport is considered the prime airport of the city.
Houston's Strong Points
Houston is America's number 1 job creator city.
It is modern and has great educational institutions.
Diverse city with people coming from across the globe.
Great tacos and world class food options.
It is affordable for a big city.
NASA's Johnson Space Center is located in the city.
Also read: Top 10 Largest Cities In Texas
Top Neighborhoods To Move To In Houston
Spring Branch
We all love the pleasant season of Spring and a neighborhood named after the Queen of seasons will most likely be a pleasant choice to build a life. There is an interesting story on how the neighborhood got its name. It all happened after a random stranger observed the natural spring-fed stream present here. Once he got to know the neighborhood had no name, he suggested that they name it "Spring Branch" the name remained since then.
Not only Spring Branch has an intriguing story, but it is also located in a very prime area in close proximity to the energy corridor and the ever happening downtown Houston. Spring Branch can be a great fit for young families and couples because it is safe and affordable. One of the best parts about Spring Falls is that it has some of the best public schools in the entire city maintained by the Spring Branch Independent School District.
Median Home Value: $608,769
Monthly Rent: $1,120
River Oaks
River Oaks is a residential neighborhood that is surrounded by beautiful trees and stunning homes. This neighborhood is unlike any other in the city because it is one of the most upscale neighborhoods in the H Town and the most expensive in the state of Texas.
River Oaks Shopping Center is one of the most prestigious shopping centers in the city. The neighborhood is pretty famous for its high-end stores and varied global restaurants offering everything you can possibly need on your plate. There are a lot of big parks, fancy bars, and stunning restaurants in the neighborhood. The majority of the residents have high-paying jobs and own their homes. You can consider this neighborhood like a gated community hence it is pretty expensive but quite safe to raise and build a family.
Median Home Value: $216,905
Monthly Rent: $1090
Midtown
A lot of American cities have an area called the Midtown and often it offers a perfect blend of urban yet cultural life and that is true for Houston's Midtown too. It is a well-connected, safe, and pretty diverse neighborhood with a majority of young residents. With some of the most happening bars, restaurants, and nightlife in the city it attracts the young population and tourists alike.
If a hip crowd and happening vibe suit you, Midtown should be your place where you will not run out of things to do and places to eat. Though the schools aren't one of the best in Midtown, due to their good connectivity, you will be easily able to send your kids to the best schools.
Median Home Value: 315,289
Monthly Rent: $1,609
Houston Heights
Also known as The Heights, Houston Heights is one of the most historically significant neighborhoods which also has all the modern facilities one would need. It is also called the Greater Heights and has famous shopping centers, multiple options for outdoor activities, big and clean parks, and bustling nightlife.
If you are a fan of Victorian architecture in homes, Houston Heights will be perfect for you. It has a diverse population and housing options, making it a fine pick for families. Just keep in mind that the crime rate in Houston Heights is slightly higher compared to the national crime rate so we will advise you to look at safe communities if you decide to move here.
Median Home Price: $599,000
Monthly Rent: $1,657
Montrose
If you are looking for a hip offbeat place to live, Montrose can be the one for you. The neighborhood is known for its indie art galleries, gay bars, and unique blend of eateries ranging consisting of Mexican cantinas and Mediterranean bistros. Eleanor Tinsley Park is one popular park in the neighborhood where you can enjoy a perfect view of the downtown skyline and even play sports.
Montrose will offer you an urban living feel with decent public schools and great nightlife. Safety can be one of your major concerns while living in the neighborhood as the crime rate is higher. Due to its vibrant vibe instead of families, many young professionals prefer to live here to have a lively experience.
Median Home Value: $507,539
Monthly Rent: $1395
Also read: Top 7 Neighborhoods In Houston For Families
Things To Take Care Of When You're Moving From Dallas To Houston
Houston is going to be a bit humid as compared to Dallas so keep the DEO and tissues handy.
We will suggest you get a job in Bayou City before making your move because it can be a bit difficult due to the competitive nature of the job market.
You will need to pay higher property taxes and a sales tax of over 8%.
It is one of the most populous cities in the U.S.A so you will not be moving to a quieter place and the commute can be time-consuming and expensive.
Dallas To Houston Moving Costs
The distance from Dallas to Houston is roughly 240 miles so you will be covering a pretty short distance of 3.5 hours for your local move within the state borders. Though the distance isn't worrisome, you would still need to hire professionals to move your belongings that are a couple of miles away. The moving cost can vary based upon the services you are hiring and the size of your move and the overall distance but roughly it can cost you around $ 1,537.79. Make sure to always compare variously licensed professional moving companies before making the final decision.
Also See: Best Moving Companies in Dallas | Moving to Houston | Moving From California To Houston – Expert Tips & Advice
Conclusion
To sum up, Space City is a great choice as long as you plan your move and research thoroughly. Do not hesitate to hire a moving service if you feel the need because there is no fun in burdening yourself with everything when you can simply get the help you need.
FAQs About Moving From Dallas To Houston
Is It Better To Move To Dallas Or Houston?
Dallas is better if you enjoy culture, old southern cowboy charm, and wonderful food. On the other hand, if you are looking at a more affordable, modern, and diverse city, Houston will be a suitable option for you, especially for couples and young families.
What Is A Good Salary In Houston?
The city of Houston has some of the biggest employers in the country hence high-paying jobs too. The top earners can earn around $96,605 annually in the city while the average household income is around $84,179.
Why Is Houston Called The Bayou City?
The city of Houston was founded at the meeting point of Buffalo Bayou and White Oak Bayou and has been home to ten winding waterways flowing through the surrounding area hence it is also known as The Bayou City.
See Also: Cheap Movers in America | Best Neighborhoods in Houston for Singles and Young Professionals