7 Best Neighborhoods In Houston For Families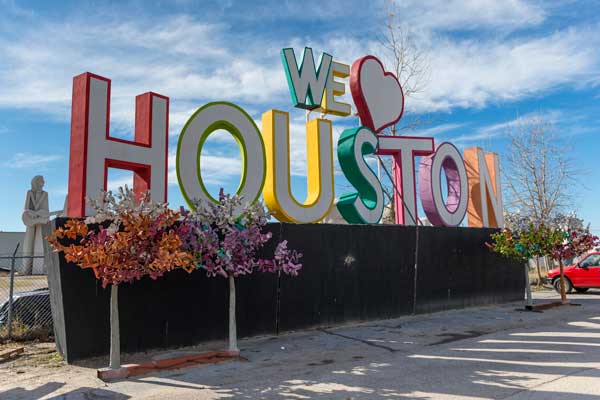 The most populated city in the state of Texas and the fourth most populated in the entire US, Houston is often referred to as the Space City, by virtue of it being the home to NASA. The city is located right next to the Gulf of Mexico and Galveston Bay and has a population of over two million. A large number of families, couples, young professionals, and retirees move to Houston every year and it's not surprising to see why. High quality of life, affordable cost of living, great career opportunities, educational institutions, and safety – Houston has the best of everything you're looking for.
Houston is among the fastest-growing cities in the country and after NYC, it has the most number of Fortune 500 companies in the US. The major industries where you can find work are energy, transportation, healthcare, space exploration, education, and food processing. The downtown region of the city offers some amazing music venues, museums, restaurants, and clubs. In fact, Houston is known as the culinary capital of Texas and the best part is that you'll also be close to other amazing cities like Austin, San Antonio, Dallas, and New Orleans. Here's a list that includes some of the best neighborhoods in Houston for families to live in. Keep reading to know which one is the best for you!
Best Neighborhoods In Houston For Families
Memorial
Located in the middle of Downtown Houston and the Energy Corridor (a large business district), Memorial is among the best neighborhoods in the city, particularly for families. It has a population of around 54,840 and Buffalo Bayou lies just next to it. The name of the neighborhood comes from Memorial Drive which is a major roadway that divides the area. You'll find a lot of open spaces along with abundant greenery and houses styled with old architecture. There are two-story traditional homes and mid-century modern homes. A nice park close to your house is almost a given no matter where you live. You can go cycling, running, and hiking whenever you feel like it. In Memorial, there's a blend of urban and suburban vibes in a peaceful environment and it's just perfect for families.
The neighborhood is served by two top-quality school districts – Spring Branch and Katy. Some of the best schools are Hazel S Pattison Elementary School, Rummel Creek Elementary School, Stratford High School, and Katy Taylor High School. Around 70% of the residents hold a bachelor's and a master's degree. Apart from the brilliant schools and various corporates, the neighborhood is loved for its nightlife, restaurants, bars, entertainment options, a gold course, and shopping centers. Make sure to visit the Memorial City Mall, CityCenter, Town & Country, and Galleria.
Median Home Value: $425,000
Monthly Rent: $1,579
Median Household Income: $104,395
Clear Lake City
A real estate development company by the name of Friendswood Development planned and developed this awesome neighborhood in Houston called Clear Lake City in 1963. It's surrounded by Genoa Red Bluff Road, Beamer Road, and the Space Center Boulevard. Home to an approximate population of 65,000, Clear Lake City boasts of NASA's Lyndon B Johnson Space Center campus. Named after the multiple beautiful lakes nearby, the neighborhood offers a great deal to its residents, right from excellent schools and universities and amazing job opportunities to awesome restaurants, bars, clubs, public attractions, and open spaces. This is the reason why every year, there are thousands of people moving to this area of Houston, whether someone wants to raise a family or look for better growth opportunities. There is no dearth of work, especially in the space and technology industry.
The Clear Creek Independent School District serves the neighborhood with well-ranked schools like Brookwood Elementary School, John F Ward Elementary School, Thompson Intermediate School, and Clear Lake High School. 48% of the people in Clear Lake City hold bachelor's and master's degrees. You'll also find the University of Houston in this neighborhood. This neighborhood is much more affordable than many of the other areas in the city, especially the real estate. While 61% of the residents are homeowners, the rest are renters. The housing options include single-family homes, townhomes, apartments, and condos. What's more? You'll get the mental peace that it's a safe neighborhood with all the amenities, outdoor activities (hiking, boating, fishing, etc.), and attractions like Armand Bayou Nature Center and Baybrook Mall. Clear Lake City is definitely a good neighborhood for families to consider.
Median Home Value: $240,000
Monthly Rent: $1,331
Median Household Income: $97,912
The Heights
Also known as the Greater Heights or Houston Heights, The Heights is one of the oldest neighborhoods in Houston dating back to the late 19th century. Originally founded as a Utopian community, this neighborhood is 23 feet higher than the Downtown area and is home to around 46,810 people. The Heights is located near the North Loop, North Freeway, and Katy Freeway. A highly walkable neighborhood, The Heights gives its residents an amazing quality of life with everything they need. Young families are always seeking a place in this area of Houston. What you do need to know is that there are certain rules when it comes to building houses and businesses here. In order to protect the historic neighborhood, you'd have to stick to the given styles of houses like a craftsman, Queen Anne, Victorian, and Folk National.
For the education of your kids, you'll have a number of top-notch public and private schools. Some of them are Heights High School, Harvard Elementary School, Helms Elementary School, Pin Oak Middle School, and Carnegie Vanguard High School. The young ones will also have quite a few parks and gardens to play in. Additionally, there is a wide variety of fantastic restaurants, bars, and boutiques along with regular block parties and street fairs in the neighborhood. Living in The Heights will allow you to relax as you escape from the hustle and bustle of the chaotic city life.
Median Home Value: $531,916
Monthly Rent: $1,405
Median Household Income: $116,479
Montrose
Montrose has a population of around 34,000 and has been honored with different names over the years like The Heart of Houston, The Strangest Neighborhood East of the Pecos, and Neartown. Surrounded by Downtown, Allen Parkway, S Shepherd Dr, and Fairview, Montrose is an absolutely charming and vibrant neighborhood in the city with an energetic atmosphere and people from all walks of life. As far as housing is concerned, you'll get varied options like wide-porched bungalows, cottages, remodeled mansions, and beautiful townhouses. Montrose is served by the Houston Independent School District with plenty of brilliant schools like Wharton Dual Language Academy, Wilson Montessori School, Lanier Middle School, and Lamar High school.
This neighborhood has always been famous for its art and culture, music scene, and the fact that it has been a strong supporter of the LGBTQ+ community. There are numerous amazing gay bars as well. Often compared to Austin, the entire neighborhood is full of creative minds like students, young professionals, and people who love to live in a chilled-out environment. You'll find a huge number of art galleries, restaurants, cafes, shops, and stunning public attractions like The Museum of Fine Arts, Eleanor Tinsley Park, Rothko Chapel, and St. Basil. Interestingly, Annise Parker, the former Mayor of Houston, also lives in Montrose.
Median Home Value: $376,500
Monthly Rent: $2,036
Median Household Income: $98,727
Katy
Home to nearly 20,000 people, this Houston neighborhood is close to the Energy Corridor, Memorial City, and a number of major freeways. This is a major reason why Katy is considered, by many, one of the top neighborhoods in the city. It's located at the convergence of Fort Bend County, Waller County, and Harris County. If and when you move to this neighborhood in the western part of Houston, get ready for a taste of the suburban lifestyle with all the amenities that you could ask for. When it comes to housing, the residents enjoy a plethora of options from condos and apartments to single-family homes and luxurious bungalows. The real estate prices are at par with the national average along with the exceptional safety that the neighborhood offers.
As far as worrying about the education of your kids is concerned, you'll be delighted to know about the brilliant education system in Katy. The neighborhood is served by the Katy Independent School District, which is among the best in the entire city. A few of the best schools in this neighborhood are Davidson Elementary, Stanley Elementary, Cardiff Junior High, Cinco Ranch Junior High, Katy High School, and Taylor High School. There are many awesome places in this neighborhood to look for a house in like Seven Meadows, Cinco Ranch, Pine Mill Ranch, Young Ranch, etc. The entire area is extremely walkable and it's also a highly enjoyable experience. In addition, all the major offices are close by with no commuting problems whatsoever.
Median Home Value: $376,121
Monthly Rent: $1,500
Median Household Income: $87,179
Spring Branch
Spring Branch is located in Harris County and is surrounded by Tanner Road, Hempstead Road, Beltway 8, Interstate 10, and the 610 Loop. This fast-growing neighborhood in Houston is best suited for and loved by families and retired folks because of the amenities that are available and the family-friendly environment. A huge advantage of the area which was set up by German immigrants in the 19th century is its diversity of Korean-American and Hispanic populations. The housing options that you'll get include 1950s ranch-style homes, 2-story contemporaries, apartment buildings, and wood-sided bungalows.
Spring Branch is served by the Spring Branch Independent School District and the Cypress Fairbanks Independent School District. Some of the top-rated schools in the neighborhood are Bane Elementary, Lee Elementary School, Northbrook Middle School, and Northbrook High School. You'll enjoy the suburban vibe that this area has to offer, along with the various thrift stores, restaurants, bars, cafes, and open spaces.
Median Home Value: $400,000
Monthly Rent: $1,120
Median Household Income: $55,532
Midtown
With nearly 15,000 people, Midtown is bordered by the Museum District, Montrose, Pierce Street, Interstate 69, Burlington Street, and Webster Street. The neighborhood witnesses families and young professionals move in every year in large numbers. One of the most affordable areas in the city, Midtown offers a big-city feel to its residents and is on the rise as far as development is concerned. Also, the neighborhood is known for its diversity as it has Whites, Hispanics, African Americans, Asians, and people belonging to mixed races. The trendy and vibrant area is gaining popularity and offers luxury condos, apartments, lofts, single-family homes, Victorian-style homes, ranches, and attached townhomes.
Midtown is served by the Houston Independent School District and a few of the well-ranked schools include MacGregor Elementary School, Lamar High School, Reagan High School, and Houston Academy for International Studies. If you zero down on Midtown, you'll get to enjoy its awesome restaurants, bars, shops, museums, nightlife, public transportation, etc. It is highly popular among artists. Some of the most beautiful parks are Midtown Park, Elizabeth Baldwin Park, Bagby Park, Camden Midtown Park, and McGowen Green.
Median Home Value: $341,500
Monthly Rent: $2,015
Median Household Income: $79,808
Things To Look Out For Before Deciding To Move To Houston
The job market in Houston is flourishing. The top industries to find work in are life sciences, aerospace, aviation, manufacturing, energy, transportation, healthcare, space exploration, education, food processing, etc. The major employers in the city are MD Anderson Cancer Center, HostGator, cPanel, Centre Technologies, Phillips 66, ConocoPhillips, and Occidental Petroleum.
Since Houston is situated on the Gulf of Mexico, it has a humid subtropical climate with hot summers and pleasant winters. The city gets a total of 204 sunny days a year with 53 inches of rain and no snowfall.
Texas is among the only nine states in the US where there are no income tax deductions. So, if you're moving to Houston from another state, this is another avenue where you'll get to save. You may read our article on Moving to a State with No Income Tax? to know more on this.
Houston has a beautiful and diverse culture and that's evident even in the lifestyle and cuisine of the people living in the city. You'll find people from different backgrounds like Hispanics, Asians, and African Americans. It's an amazing experience to mix with different people and get to know them.
There are a lot of things to do and places to visit in Houston. You get to cheer for various sports teams like Houston Rockets in NBA, Houston Texans in NFL, and Houston Astros in MLB. Additionally, there is the Johnson Space Center, Downtown Aquarium, and the Houston Zoo where you can spend quality time with family and friends.
Traffic will be a constant issue in Houston. Barring a few neighborhoods, you might need your personal vehicle to commute.
Summing Up
There it is, five of the best neighborhoods in Houston, Texas, for families to settle down. Each one of these areas is equipped with all the required amenities and facilities, making it possible for families to feel at home instantly. An amazing place to raise kids, Houston has got everything, whether it's amazing educational institutions, career opportunities, family-friendly activities, entertainment options, open spaces, restaurants, nightlife, or shopping centers. You get a lot of options as far as neighborhoods are concerned, so choose carefully. Do your research and don't worry too much. You won't regret moving to Houston!
FAQs On Best Neighborhoods In Houston For Families
What Is The Median Home Value In Houston?
The median home price in Houston is around $256,143. This rate has seen an increase of a massive 19.6% from March 2021 to March 2022. You'll be glad to know that this is much lower than the median home price in the entire country, which is $337,560.
What Is The Cost Of Living In Houston?
On the cost of living index, Houston has a score of 96.5. This means that it is slightly below the national average of 100. You'll be saving a little more on utilities, groceries, food, etc. than the average US citizen if you're choosing to reside in Houston.
Which Are The Most Affordable Neighborhoods In Houston?
Some of the most affordable neighborhoods in Houston are Richmond, Spring, Atascocita, Pasadena, Webster, Rosenberg, Alvin, Clear Lake City, Sugarland, Westchase, Meyerland, Kingwood, and Midtown.
What Is The Crime Rate In Houston?
Houston has a violent and property crime rate of 12.82 and 43.06 per 1,000 residents, respectively. If you want to compare it with the national average, it is 4 for violent crimes and 19 for property crimes. While the crime rates are definitely on the higher end of the spectrum, there are a few areas in the city that are relatively safer. So make sure to do your research and then choose wisely.
See Also: Top Interstate Moving Companies in the USA | 5 Best Neighborhoods in Houston for Singles and Young Professionals