Moving During the Coronavirus Pandemic: Tips and Advice


VanLines Inc
Secure Storage
Easy Booking Process
Fully Trained Employees
GET QUOTE

Colonial Van Lines
Storage Services
Long-Distance Moves
Corporate Relocations
GET QUOTE

Moving APT
Available Nationwide
Award-Winning Movers
Extensive Vetting Process
GET QUOTE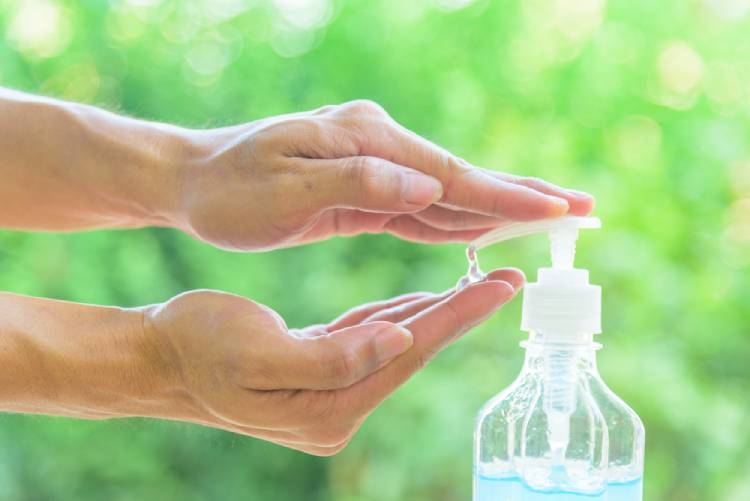 Moving to a new home is often an exciting time for many, especially if you are looking forward to purchasing a home or relocating from your current residence. With the global coronavirus COVID-19 pandemic, many aspects of daily life have been altered and in some cases, even halted entirely.
If you still intend to move during the coronavirus pandemic of 2020, there are a few tips from the Centers for Disease Control, OR CDC, along with the American Moving and Storage Association, or AMSA to keep in mind. Taking the time to research your options and plan your move ahead of time can help to smooth the moving process as a whole once the big day arrives.
Is Moving Essential?
Before you solidify your moving plans, it is important to consider whether or not it is essential for you to move at this time, especially during a global pandemic and worldwide lockdown. If your state is currently under strict lockdown and quarantine orders, you may want to consider scheduling your date to move to your new home or residence further into the future.
However, if you are unable to stop the process of moving to your new home for any reason, it is important to properly prepare and pack while still taking necessary safety precautions. Always use proper PPE, or Personal Protection Equipment when shopping for moving boxes and supplies needed to help with the transfer of your belongings.
Taking the time to consider your options and to determine whether or not it is ideal for you to move during this 2020 novel coronavirus (COVID-19) pandemic can help you to remain focused and organized on any moving tasks you have yet to complete. Once you have made your decision to move, even during this pandemic, you can then begin taking the appropriate and necessary steps to move forward with your plans. Planning and preparing ahead of time by ordering supplies you require online can also help to add an additional layer of protection to you and your household as you begin packing for your upcoming move.
Are Moving Services Still Available?
Currently, throughout the United States, moving services are still available and moving companies are operating as usual. Even if you currently reside in a state with a mandated lockdown or one with strict quarantine rules and restrictions, it is likely still possible to hire a professional moving company or to utilize local moving services near you.
If you are unsure of your options or if you are not sure whether just self-serve moving companies are open or if full-service companies are open as well, call your local moving businesses in your area. You can also inquire about any precautions each moving company near you is taking with the COVID-19 pandemic to find a service provider that is right for you and your family. If you are concerned about coming in contact with movers and essentially allowing strangers permission to handle your furniture and belongings, seeking out a self-serve moving company may be the best choice for you.
What About Storage Services?
One solution to help with the process of moving during the global COVID-19 pandemic is to consider a local storage solution. Self-serving storage services are optimal for individuals as well as entire households, as many storage companies provide an array of storage unit sizes to rent. Most storage units today are temperature controlled, making them an optimal choice to store excess furniture, belongings, and personal items while you are in the process of waiting to complete your move or if you have chosen to wait for the COVID-19 pandemic to end before you move with your entire family.
Is it Possible to Rent a Moving Truck?
It is still possible to rent a moving truck throughout the US and throughout most of the world unless it is otherwise ordered by your state's governor. Renting a moving truck just may be one of the simplest and safest options if you choose to move forward with your moving plans during the 2020 coronavirus pandemic.
Opting to rent a moving truck provides you with the ability to sanitize and clean the vehicle before using it while also preventing others from handling your belongings and furniture. Minimize the potential spread and contamination of the COVID-19 coronavirus by choosing to move with a rented moving truck.
Moving Company's COVID-19 Policy?
Before choosing a local moving company to hire to help with moving your belongings, transporting your furniture, or providing you with a moving truck, be sure to inquire about any COVID-19 policies that they may already have in place. A moving company with a COVID-19 policy in place may be cleaning their moving trucks more, requiring more from their employees, and enforcing strict hygiene and social distancing rules and etiquette on their employees.
If you are concerned about working with a professional moving company due to the risk of asymptomatic spreading of the COVID-19 coronavirus, be sure to speak to each moving company you are interested in hiring directly before finalizing your decision.
What If I Want to Cancel My Move?
If at any time you choose to cancel your move and no longer require a moving company's assistance or service, be sure to do so within a timely manner. Always read and review a moving company's cancellation policy before signing any agreement or paying for a service ahead of time, especially if there is a possibility that you may cancel the service due to unforeseen circumstances, such as a global COVID-19 pandemic. In some cases, your local moving company may be willing to work with you if you are canceling your services due to the global pandemic.
What If I'm Moving By Myself?
The prospect of moving by yourself may seem exciting if you are doing so without the lingering threat of a potential viral outbreak near you. With the global COVID-19 pandemic, the thought of moving alone and without the help of friends or professional movers can quickly seem overwhelming and daunting, especially if you are unsure of where to begin.
Seeking the help of a professional moving company is highly recommended if you are currently living alone throughout the COVID-19 pandemic, especially if you are unable to meet with friends and family members who are willing to help you throughout your move. Working together with a local moving company that has your best interests in mind and COVID-19 protection policy in place for employees and clients is a way for you to maintain your peace of mind while also moving forward with your plans to move, even during the pandemic.
What Are Moving Companies Doing Differently?
Even if your local moving companies are still operating during the COVID-19 pandemic, they are most likely following strict rules and protocols that have been put in place to protect customers as well as their own staff. Some ways moving companies are following guidelines and restrictions that have been put in place due to the coronavirus COVID-19 pandemic include:
Providing employees with proper PPE, or Personal Protection Equipment

Requiring employees and staff members to wear gloves, masks, and other PPE each time they are interacting or working with a customer

Following all state, local, and national guidelines put in place with regards to the COVID-19 outbreak, including both hygiene protocols as well as social distancing requirements

Properly sanitizing and cleaning moving trucks, equipment, and tools provided to customers

Stocking moving trucks with sanitizers and cleaners as necessary
How to Prepare For Your Move
Preparing for your upcoming move can help you to remain calm and focused while meeting any packing or moving deadline you have set in place for yourself.
Finding the Right Moving Company
Spend time researching local moving companies to find a moving company near you that is currently implementing proper protocols and protective measures with the current COVID-19 pandemic. Finding the right moving company, service, or truck rental business is the biggest decision you will make while planning an upcoming move.
Order Supplies in Bulk if Possible
If possible, take the time to order all of your moving boxes, supplies, and equipment in one go and online. Shopping online prevents you from coming in contact with others who may be carrying the novel coronavirus and it also keeps you from being exposed to risky germs unnecessarily.
Clean and Declutter as You Go
While you are in the process of packing, be sure to clean and declutter. Cleaning and decluttering while you are packing your belongings and personal items can help to save time and space. Avoid packing items that you no longer need or have use for in your everyday life.
Plan to Finish Packing Before Movers Arrive
Always plan to finish packing before professional movers or a moving truck you have rented arrives. Avoid packing while you have movers present to expedite the process and to avoid holding up movers who are available to help.
Important Tips for Moving During the Coronavirus Pandemic
Once your moving day arrives, there are a few tips to keep in mind, especially as you are planning to move while the current COVID-19 pandemic is still active in the US and throughout the world.
Conduct a quick and thorough run-through of your home to ensure that you have properly packed and labeled all of your belongings and boxes. Be sure to include labels on your boxes and other storage containers to help expedite the organization and unpacking process once you have arrived at your new home.

Clarify any COVID-19 policies that your chosen moving company has in place. Be sure to inform your chosen moving company of any health conditions as well as any symptoms you or your household may be exhibiting before the movers arrive.

If you are hiring professional movers to help with the move itself, provide them with sanitizers as well as other PPE, or Personal Protective Equipment before allowing them the ability to touch, move, and relocate your furnishings and belongings

If you have a large home to pack or plenty of belongings and pieces of furniture that need to be moved with the help of professional movers, consider which bathroom they may use if necessary. If you do not have a guest bathroom available in your home, be sure to keep your current bathroom stocked with cleaning supplies, hand sanitizer, antibacterial soap, as well as disposable wipes and disinfectant sprays. Having cleaning supplies available throughout your day will alleviate any stress or anxiety you feel over allowing strangers into your home and into your bathroom, where germs are most likely to spread.

Be sure to check any moving and cancellation policies ahead of time if you believe there may be a possibility that you will be canceling your moving services, especially as the day nears or arrives

If you intend to travel alone, be sure to do so accordingly and with COVID-19 in mind. Some states and locations are much more strict and restricted than others. Conduct your due diligence to learn more about your moving destination location to determine which hotels, businesses, and local food spots are still open for service. Research local businesses that you may need to use or stop in while you are in the process of moving. Be sure to spend time familiarizing yourself with your planned route, especially if you intend to travel by car or with a rented moving truck.

While moving during the coronavirus COVID-19 pandemic is not ideal, it is still possible with a bit of planning and preparation ahead of time. When you take the time to research all of your moving options and local moving companies near you, make your decision feeling comfortable with and confident in your choices as you make the move to your new home or residence.