6 Loneliest Cities in the US
Urban loneliness is a condition of living in big cities and it's slowly making its presence felt in big cities. This phenomenon is one where you feel like Tom Hanks in Cast Away even though you're surrounded by millions of people. Transient population, high-rise apartment buildings and low potential to maintain a work-life balance are traits of a lonely city.
Many cities in the US have this persona of loneliness because of which people move to greener pastures. Curious about the names of these lonely cities? We've covered the top ones, since this has piqued the interest of thousands of city dwellers.
1. Austin, Texas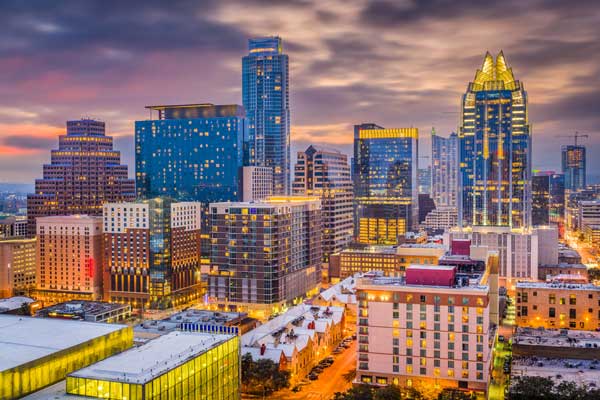 Austin is the number one city for young professionals. It's a desirable place because it almost duplicates the lifestyle maintained in Silicon Valley. There's no shortage of tech companies, the city has Hewlett Packard, Google, Dell, Apple, Facebook and Oracle setting up headquarters here. There's so much reason to believe it's a great place to live. It's also home to the University of Texas that takes in roughly 50,000 students every academic year.
Why is Austin lonely?
The metropolitan area is growing larger by the day but the city is also getting lonelier. A study was conducted in the year 2018 that pointed out to the fact that 60% of Austin residents are lonely.
This is probably because of the number of new residents that the city keeps welcoming. There's been a 23% hike in population from the year 2010 (790,390) to 2019 (978,909). Presently, in 2021 the city is home to nearly 2 million people.
With more and more people, the city is prone to urban loneliness because the importance for interpersonal relationships gets drowned in the crowd. By default, in a densely populated city, people start to be seen as a fish in the sea of thousands. This ultimately builds up the pace of the rat race since you want to stand out.
Upside
There's plenty of ways to kindle new relationships since Austin has so many recreational spots. It was recognized as one of the Greenest cities in America. So, you can easily find ways to socialize at parks and hikes. It's also the Live Music Capital of the World so there's endless venues to jam to music and connect with others.
Downside
The crowd and traffic is a drawback because of the influx of people moving here. It's a fast growing city and there's an average of 168 new residents a day.
Quick Facts
Median price of homes for sale in Austin : $337,400
Median rent per month in Austin: $1,280
2. Portland, Oregon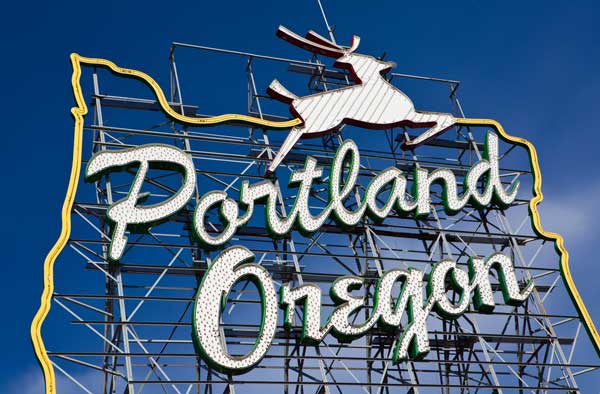 Portland regularly gets referred to as the city as a whole that's environmentally friendly. The city gets strong credits for the number of maintained bike-friendly paths and public transit options that makes commuting a piece of cake. For the past five years, Portland has also managed to rank among the top 5 cities for business. They consecutively make it on the Forbes list of Best Places For Business and this certainly explains why so many are drawn to it. Keep in mind that cycling is integrated in the city's personality.
Why is Portland lonely?
A possible reason for Portland being lonely is that the depression rate of Oregon itself is the highest in the nation. In 2020, 25.20% of the residents got diagnosed with depression which is an alarming rate. Most of the residents are also often hit by SAD (Seasonal Affective Disorder) because it's roughly cloudy 61% of the time. There's no denying that gloomy weather can interfere with your emotions getting gloomy too. Getting through rainy days for nearly 6 months does have an impact on internal feelings.
Upside
There's a large number of green open spaces in Portland so you can count on the air quality being above average. Mt. Tabor Park and Pier Park are some of the best well-manicured parks to walk in.
Downside
The immense number of rainy days can be a bummer and the low wages even though the cost of living keeps rising.
Quick Facts
Median price of homes for sale in Portland: $412,000
Median rent per month in Portland: $1,248
3. Albuquerque, New Mexico
If you're a big fan of the show Breaking Bad, you'll easily get an idea of the setting of the city of Albuquerque, as the award winning series was shot here. It's New Mexico's largest and the most populous city. It sits at a high elevation almost 5,000 feet above sea level. Cost of living here is fairly inexpensive and you get to live in a culturally diverse place.
The perks of the rich diversity is that you get to try cuisines and meet people from all over the world. For outdoor enthusiasts, you have both the gorgeous Sandia Mountains and the Rio Grande river flowing through the city.
Why is Albuquerque lonely?
Albuquerque is possibly lonely because of the percentage of older people occupying the city. As per 'Niche', which is a popular ranking and review website, data shows that 15% of the population is 65+ in age and 13% falls in the age group of 55-64. It's understandable why New Mexico in general is a retirement destination. The year round dry climate and affordable real estate are the top contributing factors.
Upside
There's so many cuisines to feast on, you have a platter of interesting dishes to try that you could never get bored. The city also has a rich history so you could probably join clubs that learn more about it. Joining community activities and festivals like the Balloon one could be a great way to meet new people and have company for conversation.
Downside
The job market to an extent is mediocre so you have to make sure that you have a job lined up. The crime rate in certain neighborhoods is a tragedy, so be careful about the block you choose to live in.
Quick Facts
Median price of homes for sale in Albuquerque: $198,200
Median rent per month in Albuquerque: $873
Also Read: Moving To New Mexico | 5 Best Neighborhoods in Albuquerque for Families
4. Las Vegas, Nevada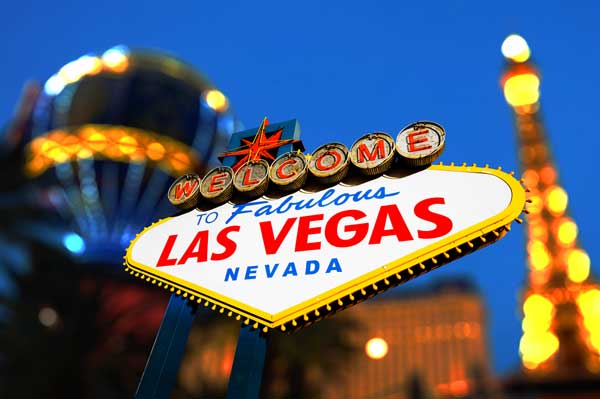 The first thing that comes to mind when you think of Las Vegas are the casinos and nightlife. Las Vegas is no stranger to entertainment and it can be tough to think that people are bored or lonely in the city. The city is almost like an ongoing fair for adults. You could probably attend a music concert and a standup comedy on the same day in a city like Vegas.
It's a mix bag of people which makes it pretty interesting. Of course, it does have its share of rough neighborhoods so you have to be careful. If you're thinking about moving here, we suggest checking out Summerlin and Centennial Hills. These are the two most popular areas to reside in.
Why is Las Vegas lonely?
There's innumerable high-rise buildings in Vegas and this could be a contributor to the loneliness aspect. In apartment styled buildings people tend to keep to themselves and interact less with their neighbors. This is probably why Las Vegas lacks the Southern culture of hospitality.
A quantitative study in 2018 also showed that there's a large number of single person households in Las Vegas. It's slightly understandable why families with kids won't move to Vegas in large numbers so that explains why there's so many single people living in Vegas. With so many single people, the sense of community is lost.
The city is also extremely touristy and there's constantly new people coming in. Tourists usually come to escape from the rough realities by gambling or just have a good time in the 'Entertainment Capital of the World'. There's endless entertainment options but then you could experience a social hangover or just feel lonely if you don't vibe with such an atmosphere.
Upside
Las Vegas gets brownie points for year round sunny weather and affordability aspect.
Downside
Laws are way too relaxed and this makes it a place that is prone to mishaps. The education system in certain counties is less than average.
Quick Facts
Median price of homes for sale in Las Vegas: $258,600
Median rent per month in Las Vegas: $1,102
Also Read: 5 Best Places To Live In Nevada
5. Seattle, Washington
Seattle is a dwelling place for some of the largest companies in the nation such as Amazon, Microsoft and Boeing. When it comes to the wage here, you can expect it to be remarkably higher than the national average. The city has adopted the hustle culture like its own and is among the most fast paced cities to reside in. So, if you're looking for a city that makes you feel like you're living in the future, then Seattle in all honesty is a great candidate. Beautiful riverfront views is an additional bonus that gives residents the chance to sit by some serene landscape and possibly uplift their spirits.
Why is Seattle lonely?
Loneliness is such an active phenomenon in Seattle that there's even a phrase 'social freeze' used to describe the difficulty of making new friends in this city. So, if you or your friends have experienced this, you'll be glad to know that many other people who move to Seattle also feel the same.
The social pace in Seattle is great but socialization in general can be pretty dull. The two lonely characters in Sleepless in Seattle is also proof of the same. It's possible that frozen social behaviour is a trait shared by most of the cities that lie on the west coast.
Upside
The city is extremely walkable and you may also not require a car to get around depending on where you need to get to. There's countless parks and green spaces you can visit to spend time and hangout for picnics. We highly recommend checking out Discovery Park, Carkeek and Green Lake Park.
Downside
The gloomy weather and skies where the sun is 62% of the time taking cover under the clouds can get to you, especially if you enjoy a sunny temperate climate. The weather could also be the one to blame for the introverted nature of the majority of the residents.
Quick Facts
Median price of homes for sale in Seattle: $663,100
Median rent per month in Seattle: $1,614
6. New York City, New York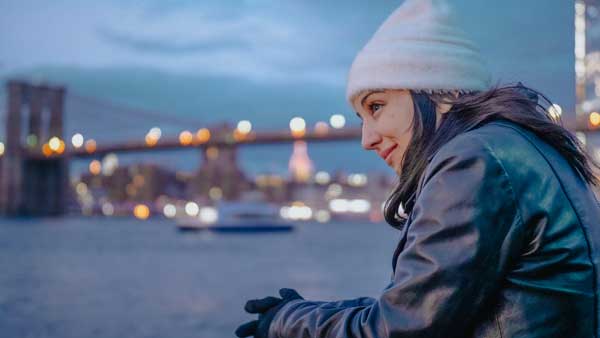 New York is a star city that is home to more than 18 Million people. It's among the most desirable places to live in the world, being a New Yorker is even a childhood dream for thousands. This is why the city is filled with people from every corner of the globe.
You'll find a large percentage of immigrants and this positively impacts the richness of the culture in the city. So yes, you'll definitely meet extremely interesting personalities. Also, if you live here, you also won't have much trouble getting around, the public transit options are plenty. The city is also well planned so you could reach grocery stores, chain restaurants and local stores within minutes from your home.
Why is New York lonely?
One reason is that it's a city that never sleeps and this is typically an indicator of a Mr.Lonely. Possibly the lack of sleep and the burden of being a 24 hour city has got to it. Let's face it, sound sleep where you don't hear the crickets is heavenly.
The next problematic area is the transient nature of the city. There's always people moving in and out from the Big Apple city. In the year 2020, NYC ranked second in the nation for outbound moves just after New Jersey. It's almost like if you're an apple that's fallen way too far from the tree, you hardly have any choice but to leave the city and start fresh.
The cost of living is also high so it to an extent forces individuals to move out if their dreams are crushed. People leaving the city or just constantly hustling to make ends meet, also makes it difficult to form long lasting friendships.
New York is also leading in the list of cities with single individual households. This is a fact that confirms that New York is a city with a great percentage of people that like to isolate.
Upside
The buzz of the city and spirit of a New Yorker is unmatched. There's a plethora of job opportunities in New York. You're also spoiled with choices in terms of cuisine and cultural events.
Downside – The cost of living is pretty high, it can be difficult to pay for rent and buy groceries if you're living from paycheck to paycheck. The competitive nature of things is also strong and the urban sprawl is evident in some neighborhoods.
Quick Facts
Median price of homes for sale in New York: $606,000
Median rent per month in New York: $1,443
Final Thoughts
The list of loneliest cities proves that some of the most crowded cities are also the loneliest ones out there. This is probably because there's millions of people occupying the city that by default people don't notice each other. In small towns, it works the other way where people recognize and greet each other.
In big cities, the chances of feeling like a nobody in a sea of people is strong. But at the same time, cities like Seattle, New York, Austin, Portland are all hotbeds for social activity. By volunteering, joining groups that for hikes, cycling or gyming together, you can make stronger connections. If you play your socializing cards well and explore more. it will slowly get easier.

FAQs
What is the loneliest state in the US?
The most recent study claims that Maine is the loneliest state in the US. Maine is followed by Vermont, Oregon, West Virginia and Texas.
Is Los Angeles a lonely city?
Los Angeles is a by-product of urban loneliness. Nearly a third of the city's population occupy single person households. This confirms that the majority of the residents prefer being isolated.
What is the loneliest city in America?
The cities of Austin, Portland, Albuquerque, and New York City are among the loneliest in the US.
Is LA a lonely city?
Based on the recent census, one in three homes in LA consists of a single person, making it a lonely city.
What is the loneliest city in the world?
London has emerged to be the loneliest city in the world as per a survey conducted over 18 global cities by Time Out's city index rating.
What does La lonely mean?
'La Lonely' is the latest song track sung and composed by Justin Bryte and Slavo under the band name 'Fly by Midnight' which emphasizes on the lonely experiences faced by the singers after arriving in LA from New York during the pandemic.