How to Find Best School for Your Child When Moving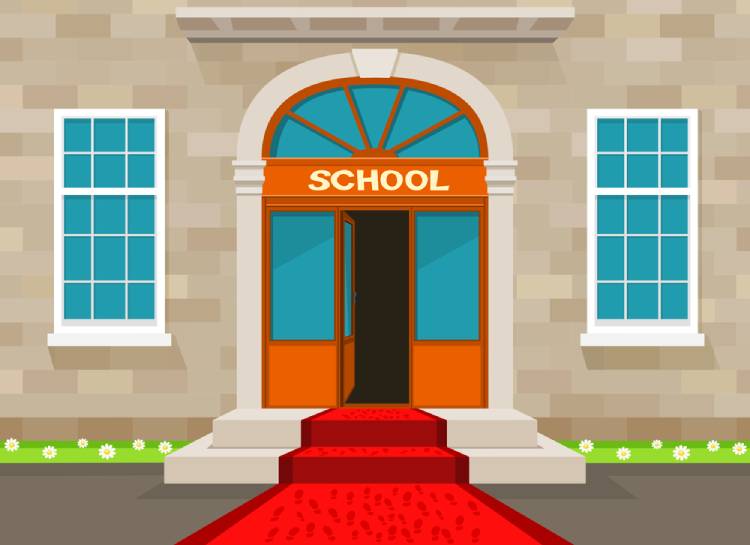 Moving to a new place can be stressful and exciting at the same time. Packing your things for a move can get overwhelming, but the thought of moving to a new place surely seems like a new chapter in your life. While you're dealing with all the responsibilities related to your move, your beloved children surely cannot be forgotten in the process. Wouldn't you want a great school with lots of activities to help your child grow?
Just like every other parent, you surely want the best quality education for your child that can help in cultivating good habits and develop your child's potential to learn new things. Now that's not going to be a piece of cake as you'll have to do a thorough research depending on the location of your new home and your child's requirements. So keep reading to know how to find the best school for your child when moving.
What Things Should You Consider To Find The Best School For Your Child?
Moving to a new place is never easy, especially if you have kids. You already have tons of things to take care of and finding the perfect school for your child will definitely be on your priority list. You obviously won't be familiar with all the school districts in your new neighborhood, and so, finding the right school for your child can be a great challenge. So here are a few things that you need to consider to choose the right school for your child:
Understand Your Child's Needs
Before you start checking out for schools, you first need to understand what kind of school environment would be suitable for your child. Depending on your child's age, interests and needs, you'll have to choose a school that will help develop all of these aspects. Nowadays, just a single Google search will give you dozens of results of schools in your new neighborhood. It'll be difficult to narrow down from so many options to choose from. That's why you need to prioritize your child's needs and interests and choose a school that will complement them and helps your child develop his/her skills and interests.
Here are a few questions you need to ponder on before you decide on any particular school:
What kind of institution would be a perfect fit for your child? Do you need to research for public or private institutions?
What kind of school would your child be more comfortable in, a large or a small one? Does your child need personal attention or does he/she like to be in a large group?
What kind of activities does your child enjoy? Is your child more into sports or other extracurricular activities like music, theater, art, or linguistics? Or does your child excel in academics?
Does your child need strict supervision and mentoring for any particular subject? Or is your child comfortable with all kinds of learning styles?
Does your child have any special needs? Does he/she need special tutoring to perform certain tasks like projects, assignments, teamwork, etc?
Is your child more inclined towards the practicality of learning things? Does he/she enjoy experiential learning rather than being confined in a class?
Is your child an introvert or an extrovert? Is he/she afraid of public speaking or making new friends? Or does he/she like being around people and making new friends?
These are some of the things you need to think about before you come up to a conclusion and make a hasty decision. School is one of those places where your child will spend most of his/her time, which is why you need to do your homework before picking up any school randomly. So, think about what kind of learning environment would best suit your child and then choose the right school.
See also: Tips for Moving During the School Year
Research For Schools Based On Your Child's Needs
Once you have a clear idea of what kind of institution you're looking for, it's time you start researching for schools online. Here are a few websites you could browse through to pick out some of the best schools for your child in terms of affordability, rank, activities, and campus:
Niche: Niche is one of the best sites you could explore for researching schools and colleges. To make things easier for you, the site gives you an overview of some of the best schools out there along with their costs, location, campus description, and activities. Also, they give you results based on their ranks with the highly ranked schools right at the top of the list. You can either sign up and search for the best schools in your area or explore their website to get information about the various scholarship programs and school rankings.
College Navigator: College Navigator is another reliable site that you could browse through for researching about schools across the country. In case you have a particular school in your mind, just search for it directly on the website. Otherwise, you can just enter your ZIP code or state name and look for schools in your locality. One of the best things about College Navigator is that you get important statistics about several institutions, like for example the kind of programs offered, number of admissions, fees, etc.
These were just two of our recommendations for you to research. There are several other websites that can help you explore your options. Do keep in mind that too much information can lead you astray and make you more confused. That's why we advise you to research only for those schools which suit your child's needs and which are in your locality.
Get Recommendations From Your Real Estate Agent
When you're engaged in your moving process, you certainly will consult your real estate agent for several reasons like finding the best local moving company, handyman for specific tasks, etc. Then why not inquire about the best schools in the neighborhood? Since your real estate agent may be familiar with all the areas in your neighborhood and have a lot of contacts, you can definitely expect an honest and trustworthy recommendation from them.
First of all, you need to make up your mind and understand whether your child will benefit from a public or private school. In case you're more inclined towards private schools, you can ask your agent to recommend you some of the best schools in your neighborhood. Furthermore, you just need to research about the schools you narrow down and find out about their curriculum and extracurricular activities. Also, don't forget to contact the district office and ask about the district boundaries without fail.
Contact Schools And Narrow Down Your Options
After researching and speaking to a few reliable resources, you probably have a few schools in mind that top your list. If not, it's time you start doing that. Just like you make an inventory of your home to understand the requirements of your move, similarly, you need to make a plan or list wherein you narrow down some of the best schools. You can categorize them based on their location, fees, type of programs offered, scholarship details, campus size, extracurricular activities, etc. This list will definitely help you compare different schools and their facilities and whether they are affordable to you. Having said that, the primary reason should be whether they actually fulfill all of your child's requirements.
Once you're done narrowing down your options, you can visit the school in person with your child to see what the school really feels like and whether it really interests your child. You could take a tour of the campus and the different facilities offered by the school like the auditorium, basketball court, football court, music room, etc. Another important thing to do is get in touch with the school principal and teachers and get to know more about what the school has to offer your child.
Here are some of the things you should inquire about when you visit the school in person or speak to any school representative over the phone:
Does the school use technology as a part of teaching aid to make the lessons more interesting and engaging?
Are there any specific clubs in the school your child can be a member of?
What is the teacher-student ratio of the school?
Does the school have any kind of grievance redressal procedure for students and parents to put forth their queries?
Does the school conduct parent-teacher meetings? If yes, what is the frequency of these meetings?
What measures does the school take to practice discipline?
Has the school appointed any counselor who can counsel students for their emotional and psychological problems?
What measures does the school take to mark and assess the progress of students with respect to extracurricular activities and academics?
Pick Up A School And Get Done With The Paperwork
By now you should have a clear idea of which school stands out as the best school for your child. You can go through your list and have a final word with your child and then decide which school meets all the requirements of your child.
Now that you've finally come to a conclusion, it's time to get done with all the formalities in the school. You'll need to fill out all the important paperwork concerning your child's admission. But there are certain things that you'll have to be prepared with beforehand before you go seek a new admission in a new school.
Also Read: How Can I Keep My Child in the Same School if I Move?
Make sure that you're prepared with the following documents:
Complete contact details of the previous school/schools of your child
Your child's report cards as well as transcripts
Recommendation letters given by previous school teachers
Certificates earned by your child (academics or extracurricular activities)
Your child's previous school exam papers and results
Portfolio of your child from the previous school
Set Your Moving Date
If you haven't planned your moving date yet, it's good to move when your child can start a new academic year in a new environment. That's why we suggest you plan your move during the summer break as it gives your child some time to adapt. Your child will also get to make friends with new students and get excited to explore and learn in the new school.
Not in every case will you get the liberty to decide the time of your move, especially if it's because of office relocation or any other work-related move. In such cases, it won't be possible for you to plan your moving date during the summer break. If at all you have to move during the school year, you have to see to it that the school is not alien to your child. Make sure you give your child a tour of the school before your move and get your child acquainted with the school campus and teachers.
Conclusion
Relocating to a new place can bring forth so many challenges. You may have mixed emotions about leaving your old house and moving to a new place altogether. And if you have kids, it's going to be even more difficult for them. So, when it comes to your child's education, you need to speak to your child, understand his/her needs, do your research, and then make a wise decision.
FAQs
How Do I Find Good Schools For Moving?
One of the best ways to find good schools for moving is by getting in touch with your real estate agent and asking for recommendations. Otherwise, you can always research online and browse through some of the best websites like Niche, CollegeNavigator, GreatSchools, etc.
How Do I Know Which School Is Best For My Child?
When it comes to knowing and choosing the best school for your child, you need to see whether there is any particular school that meets all the needs of your child. That can be academic curriculum, extracurricular activities, school committees, teacher-student ratio, school proximity, etc.
How Do You Know What A Good School Is?
There are several aspects you need to consider to understand whether a school is good for your child. You need to see the approach of the principal and teachers towards the students and check whether there's a student council for grievance redressal. Also, don't forget to check different facilities the school has to offer your child like school library, sports ground, technology aids, etc.
How Does Changing Schools Affect A Child?
Changing schools can affect your child's emotional wellbeing. It's not easy to bid goodbye to friends and teachers and the child might find it very traumatizing. This can also affect your child's social skills and they may get anxious when meeting new people. So, to avoid all of this, the best thing you can do is be patient and talk to your child. If possible, go on a tour with your child to explore the new school and get your child acquainted with the environment and people there.
See also: Best Moving Companies in the U.S. | Pros And Cons Of Buying A Home Near A School