Best Single-Items Movers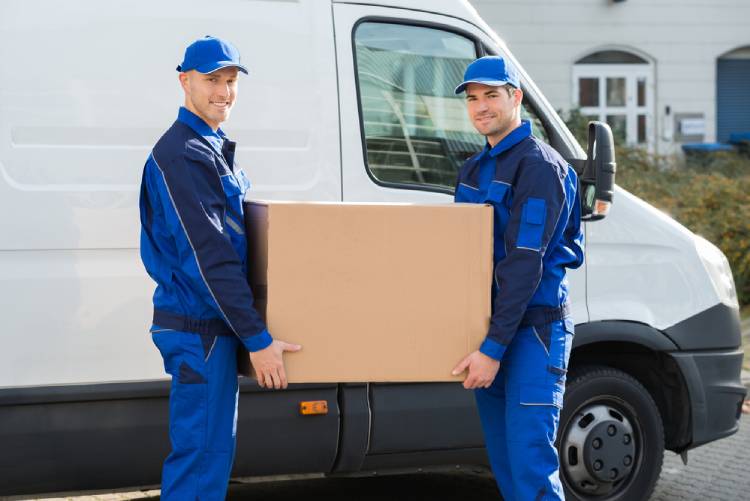 Got that gorgeous vintage armoire cheap at a thrift store you found online? But who is going to deliver it home? Or did your parents offer to send their old sofa to your apartment? There are numerous such instances where you will need single item movers. You might even need a mover if you want to move that huge bathtub from one bathroom to another within your home. If you thought you could just call up a moving company and ask them to do it, chances are they'll leave you at, "I'll get back to you in a moment."
They aren't at fault here, it's just the nature of a single item move. Traditional full-service movers find it tough to accommodate such one item move requests. But some companies are willing to move your individual items locally and interstate. You just need to study your options. Usually, it is better to look for local single item movers, they are more affordable than the bigger ones. But why do you need a special single item moving company, why can't you just move it with a traditional mover? Let's understand.
Reasons To Hire Single Item Movers
When you approach full-service movers during peak moving season, they won't have enough space in their trailers to accommodate your single item. Since all their moving crews are booked, it's unlikely that they will send any moving professionals to your home for moving the single item. Single item moving companies specialize in small moves and thus have labor and space to take up your request.
Traditional companies do provide small moving services but have a minimum charge for minimum weight. So if you are moving a single item that doesn't touch minimum weight, you still have to pay that minimum charge. You end up paying more than what's worth it. This is where single item moving services come to the rescue.
Some local and interstate movers charge you per man per hour. At times, there is a minimum 2-3 hour time slot you can book moving labor for. But it doesn't really take that long to move a single item. Why pay for a 2-hour slot when your item can be moved within 30 minutes? Rather than facing a loss in such a scenario, better to go for a single item mover who charges you rationally.
It is affordable to book a single item mover since they don't have many overhead costs like the big moving companies. Movers who specialize in small moves have many customers who want to move one item. When the belongings of all customers are moved over long distances, the costs get divided. So even your long distance single item moves come cheaper.
Explore your options. You can eliminate the need for a mover if you can load your single item in your vehicle and drive it to your destination. But don't risk such an ordeal with fragile or valuable items like a huge bath, grand piano, or a glass dining table. You can either decide to move it as a parcel shipment with a shipping company or contact companies that offer single item moving services. If you are going with the latter, read on for the best single-item movers:
Camelot Movers
Professionals of Camelot Movers believe that moving skills are needed both when the items are moving across the town or your living room. Trust them with artwork, antiques, bathtubs, and any other single item that has to be moved. You can stop worrying about moving that piano now because Camelot moving crews are trained in moving pianos. Every Camelot truck is equipped with piano moving equipment. Your piano move will be much more affordable as you don't have to call full-service piano movers for the task.
This moving company has won the trust of clients in South California. So if you're looking for a local mover for your single item, consider Camelot Movers. It's licensed to operate within California and cross state lines too. So you can call up its executives for better clarity if you are planning to move the single item inter-state.
Weight And Charges: The 'Get A Free Quote' button on their website will lead you to a form, you'll be contacted with a quote shortly after submitting it.
Movers On Duty
You can appoint these professionals without spending all your bank balance. They won't charge you a minimum 3-hour fee to move that heavy sofa. They charge only for what they move. You don't have to pay a down payment or deposit for moving a single item with Movers On Duty. And you don't have to worry about your single belonging because the company doesn't commingle your shipments.
Movers On Duty will move your items from the thrift store or the flea market with ease. The moving crew of Movers On Duty is trained to dismantle everything from a bed to a crib. So whatever your single item is will be moved smoothly by them. They even call 'Single Item Moves' their bread and butter. That's how pro they are at it!
Movers On Duty is based in Maryland, so you can call them for moving locally. But, attention! It also provides single item moving services to Virginia, Washington D.C., Delaware, Pennsylvania, New Jersey, and West Virginia. It doesn't end here, as it will ship your single items anywhere in the country. This makes them a reliable long-distance single item moving company.
Weight And Charges: Movers On Duty will charge you around $185 to move a bunk bed weighing 200 lbs across town.
One Item Movers
The company name itself gives away what it specializes in. Its founders saw the demand for single item moves and decided to come up with a solution. The result? One Item Movers, which offers single item moving services in Greater Los Angeles. The team believes that the quality of move and protection of customer's belongings is important, even if it is a single item.
Its services aren't limited to your household belongings but go beyond that. One Item Movers is quite experienced in moving scooters and motorcycles. All you have to do is let it know your two-wheeler's make and model and send over the specific equipment. Many offices and furniture stores too trust One Item Movers with their single item moves.
Weight And Charges: One Item Movers will charge you $300 to move an item that weighs a minimum of 250 lbs.
Around Town Movers
Specializing in furniture and piano moves, moving single items with Around Town Movers is very affordable. It charges customers only for moving the particular item they are paying for, not a dollar more. 35 years of experience in moving pianos means you can trust it with your precious grand piano.
The moving crews of Around Town Movers are always ready to do the heavy lifting. It can be an office desk, a sofa, or any premier furniture. Ring them up, and the efficient crew will come over. Around Town Movers are based in Ashburn, VA, but you can avail of their single item moving services in all of Washington, DC.
Weight And Charges: You can easily find a free moving quote on their website. You can then enquire about minimum weight and quantity.
TSI Shipping
If you want to move a single item over a longer distance, going for a professional moving company is better than packing and shipping it yourself. You can do it with TSI Shipping without shelling out too much money. TSI Shipping assists with long distance moves of single items or small moves. Moving single items or one-bedroom items over 150 miles is the specialty of this company.
The prices of TSI Shipping are competitive and much more affordable than any Van Lines. The company has appointed small load specialists to take care of small and single item moves. It will chart the entire process of your long distance move, thus giving your single item the same attention as they would for a full-service household move. Talk of professionalism!
Weight And Charges: TSI Shipping will charge you $2,900 to move items weighing 1,000 lbs across the country, take for example California to Pennsylvania.
Sterling Van Lines
You can trust Sterling Van Lines with moving your single item over long distances under its small moves service. Pianos, dining table sets, or antiques, everything can be easily moved by the logistical and manual support provided by Sterling Van Lines. You end up saving lots since Sterling Van Lines loads your item in the same van as other customer's belongings. This way you share the moving cost with other customers.
The moving crew of Sterling Van Lines provides personal care and door-to-door service for your belongings. This ensures equal protection to the belongings of all customers, single items, or large loads. So there is no injustice done to your item just because you are availing of a smaller service!
Sterling Van Lines has a minimum weight requirement of 400 lbs, unlike other companies that have a minimum bar of 2,000 lbs. Move a single item as light as 500-800 lbs and you will pay only for that weight, not a penny more! If you want to move a single item across the country like Los Angeles to New York or locally within Los Angeles, Sterling Van Lines is the right choice.
Weight And Charges: Anything from a small 600 lbs piano or a set of furniture from your bedroom weighing 1,500 lbs can be moved by Sterling Van Lines. You can request a quote and it will get back to you at affordable prices.
Mini Moves
Mini Moves is one of the few companies that provide all local, interstate, and international moving services for single items and small shipments. Not many companies ship single items internationally. You might be upset about selling your belongings if you're moving overseas. But with Mini Moves, you don't have to worry about them.
Even if it is a single sofa or a piano you can't part with, Mini Moves will ship it internationally. You'll find the same professional standards at Mini Moves as any big van line but at affordable prices! And what's more? Mini Moves have no minimum weight or size requirements for out-of-state moves!
Weight And Charges: There is no minimum weight requirement. But there is a minimum hourly requirement when it comes to local moves. Local moving charges are on an hourly basis.
Navis Pack & Ship
Talk of professional single item moving companies and Navis Pack & Ship will top the charts. It offers flexible pickup and delivery all over the US. As the name suggests, the company packs your single item, takes it to its warehouse, and keeps it safe until it is ready to be shipped to another state. We can say that the highlight of Navis Pack & Ship is its customer service; it has kept all lines transparent. You won't be met with an automated wall when you call them but real people who will solve your problems.
This is possible because your calls aren't directed to a national call center but to a person who actually has the authority to help you out. After all, this is what a customer looks for. Navis Pack & Ship is a moving company that takes even small shipments seriously. So if you are considering the company, go for it.
Weight And Charges: There are no minimum weight requirements. The total price includes pickup, packing, warehouse storage, and transport. Price also includes declared value coverage on items.
Conclusion
Most shipping companies will include your single item if there is room in their truck and they are going to the same city/state where you want to deliver. But they don't give personal care to your items. The moving companies we compiled above have done many single-item moves, and so are the right choices for you. Apart from companies, you'll find people ready to take up your single item moves on TaskRabbit as well. Do your research and wave a temporary goodbye to your single item, until it meets you on the other side!
FAQs
What Does It Cost To Move A Single Item?
To move a single item, say furniture within the same house, will cost you around $180. If you are moving the item locally, it costs around $300 – $500. The cost can go up to $2,500 or more to move a single item across the country. But your costs depend on various factors like the weight of your item, distance, and the additional services you avail of.
How Do Movers Protect My Single Items While Moving Them?
Moving crews cover every single item with furniture pads or moving blankets before wrapping them in plastic wrap. They're experienced in moving single items down a curvy flight of stairs. For local or interstate moves, the movers load and position your item such that they don't get damaged while in transit. While delivering, they ensure your items are unloaded carefully and reach you in one piece.
See also: Best Packers and Movers | Ultimate Local Moving Guide | How Long Does it take for Movers to Deliver