7 Best Moving Companies in Washington DC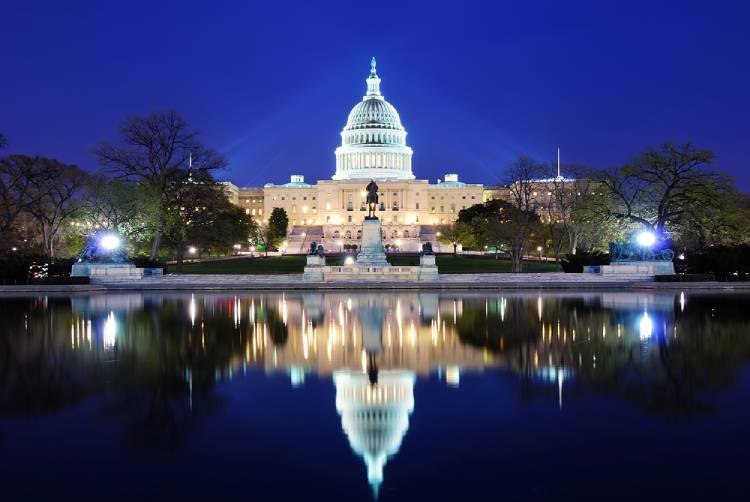 Presidents aren't the only people heading in and out of Washington DC – what about the regular folk? Capital of the United States of America, this is a city constantly on the move with important people and events. In all this excitement, narrowing down on more realistic things like a moving company can be a hassle. There's too many options, each with different offerings, and it can be especially confusing for people with no prior moving experience. That's where we step in: from how to pick a good company to a comprehensive list of the best moving companies in Washington DC, we've got your back.
How To Pick A Moving Company In Washington DC?
Before you get to overwhelming yourself with a bunch of moving companies, think about how to narrow your search field from the get-go itself. Moving companies often have different features and services, so figuring out just what you need is the first step to looking for a company that can provide you with those solutions.
Find out what moving company you need by answering these questions.
Are you moving within Washington DC, into Virginia or Maryland, or moving across the country?
Are you going to move across less than 100-200 miles or more?
Is your current residence a studio, 1-bedroom or 2-bedroom apartment, or a larger house with stairs?
Will you be moving alone, or do you have a roommate/family/spouse moving with you?
Will kids or elderly people move with you?
How many belongings do you have to move i.e. is your inventory large or minimal?
Do you need help with extra services like packing, disassembling, storage, fragile packing, and assembling?
Once you've answered these questions, you have a list of requirements that you can use to help filter through moving companies. Plus, you can also figure out a timeline for your move (an important yet often neglected step) and make sure things get done on time. Typically, packing is the most time-consuming aspect of a move, but since there's a range of services on offer, you have the liberty to choose just what you need.
When you have a basic list of movers assembled, do a hygiene check to ensure they are reliable, trustworthy and most importantly, legitimate. Look them up online and glance through their customer reviews; all positive, 5-star reviews that wax eloquent is a red flag since these are typically paid and fabricated reviews. In addition to reviews, look them up on BBB (Better Business Bureau), where an A rating is your green flag. A must for any moving company is a license from the Department of Transportation; no license, no go.
These things aside, we've curated a list of the best moving companies in Washington DC so you have a bit of a head start. While some of these companies are pros at local services, others have a bevy of services including cross country moves. Read up and get going!
7 Top-Rated Movers In Washington DC
1. College H.U.N.K.S. Hauling Junk & Moving
These guys sure may be hunky, but they have way more experience than college kids when it comes to moving. H.U.N.K.S. is actually an abbreviation for 'honest, uniformed, nice, knowledgeable, service', which is exactly what you get when moving with College Hunks. College HUNKS Hauling Junk & Moving® has been in the moving business since 2005, when two college friends used an old cargo truck to help people move things locally. In 2007 it shifted to franchising to better serve people across the country without involving agents, and is today one of the best moving companies in the US.
College HUNKS is a stand-out company in that they are the only residential and commercial moving company with a portfolio as wide as theirs in America and Canada. They offer full service moves for local and long distance moves, alongside other services like packing and unpacking, loading and unloading, storage, moving supplies, junk removal and recycling. College HUNKS also handles donation pickups, so you can narrow down on charities where you can donate after downsizing and simply give them a call.
The hunks can also be hired for labor, so you have someone to do the heavy lifting for you. Want something more? Simply opt for their packing add-ons: you can choose from full service packing, partial packing or one-item packing. The best part is that they use an hourly pricing system which is beneficial for smaller moves covering shorter distances. And since the hunks are encouraged to work quickly and efficiently due to their pay-by-performance basis, you can be sure that there won't be any deliberate dilly-dallying to hike up the prices.
College H.U.N.K.S. Hauling Junk & Moving Contact Details
Contact Number – 202-499-6300
Address – 603 Southlawn ln, Rockville, MD 20850
Operational Hours – Monday – Saturday 8 am to 9 pm, Sunday 9 am to 9 pm.
Website – www.collegehunkshaulingjunk.com/
College H.U.N.K.S. Hauling Junk & Moving Reviews
Google Reviews – 4.9/5
Useful: College Hunks Hauling Junk & Moving Review
2. AK Movers
Serving the states of Maryland, Virginia and the District of Columbia, AK Movers has top-notch moving services to offer. They've been in the business for over 15 years now and are a locally owned and operated moving company. AK Movers does residential and commercial moves that are both local and long distance at competitive rates.
AK Movers has full service moves, which is music to the ears of anyone looking to completely transfer all the stress and logistics of moving to the company. They also provide packing services and help you out with packing supplies as well. AK Movers understands that looking after in-transit items goes beyond how well you pack it, which is why their trucks are all equipped with essential equipment like dollies, straps and moving blankets. This ensures your furniture has as smooth a move as you will!
AK Movers Contact Details
Email Address – ak@akmoving.com
Contact Number – 202-288-4144
Address – 811 4th Street Northwest, Washington, DC 20001
Operational Hours – 7 am to 10 pm daily.
Website – www.akmoving.com/
AK Movers Reviews
Google Review – 4.6/5
3. Town & Country Movers Inc.
Family-owned and operated, Town & Country Movers provides a range of services across Maryland, Virginia and DC. They've been in the moving industry since 1977, and have established themselves as a reliable moving company. They provide local and long distance services for residential as well as commercial moves, but they don't just stop at that. They also have international moving services, and are experts when it comes to military moves, staging services and senior moves and relocation.
Another thing that Town & Country Movers helps with is storage services; they have over 80,000 square feet of high quality, climate-controlled storage space. With specialized equipment, a proprietary customized "rack" system to securely store sofas, and rug and carpet storage areas for crease-free storage, the storage site has state-of-the-art security systems and staff on site around the clock. Pair this up with unpacking services that can also include setting up and putting away, and you have yourself the perfect moving company.
Town & Country Movers Inc. Contact Details
Email Address – info@townandcountrymovers.com
Contact Number – (800) 683-6683
Address – 7650 Rickenbacker Drive, Gaithersburg, MD 20879
Operational Hours – Monday – Saturday 8.30 am to 5 pm.
Website – www.townandcountrymovers.com
Town & Country Movers Inc. Reviews
Google Review – 4.6/5
4. Gentle Giant Moving
When Larry O'Toole decided to set up Gentle Giant Moving in 1980, he took an approach rarely taken – to give customers such an excellent moving experience that they wouldn't ever think of another moving company. In the 40 years it's been in the business, Gentle Giant Moving has indeed provided some of the best and most exceptional moving services to customers in the US. They do have limited locations for local moves, but you're in luck – they are very much present in DC.
Gentle Giant provides basic moving services for local moves, long distance moves and corporate moves. But added to their services are a few that are fairly unique. For one, they have an association with Allston Piano Moving company, the only one of its kind that specializes in moving pianos the right way. Need moving supplies? There's pre-set packing supplies for people who don't know how much of what to get, and they deliver them to you for free.
Once you're done with your packing, make sure you hold onto those unused boxes, since you get refunds for every one. Once your move is done, you get $25 for 20 used Gentle Giants boxes that you return. All customers are entitled to a money-back performance guarantee for each member of their moving crew as part of their '100% Crew Guarantee'. Gentle Giant serves the Metro DC area including but not limited to Alexandria and McLean (VA), and Chevy Chase, Potomac and Bethesda (Maryland).
Gentle Giant Moving Contact Details
Contact Number – (202) 758-0213
Address – 5782 2nd Street NE, Washington, DC 20011
Operational Hours – Monday – Saturday 8 am to 5 pm.
Website – www.gentlegiant.com
Gentle Giant Moving Reviews
Google Review – 4.9/5
BBB – A+
5. American Moving & Storage Inc
Don't be fooled by American Moving & Storage's website; while it may not be as swanky as some others, their website, like their service, is rooted in tradition. American Moving & Storage is family-owned and operated, and have been in the moving business for over 30 long years. Still maintaining their excellent standards, American Moving & Storage Inc. serves the entire DC Metro area alongside regions and counties in Northern Virginia.
American Moving & Storage can help you out with local moves and storage for the same, and also provide services for regional and long distance moves. Have anything to ship to a corner of the USA? These guys help with that too! They also sell and will deliver packing supplies so you can wave goodbye to the hassle of running around looking for them. Their storage facilities are climate-controlled, and they have packing, containerized and crating storage so practically everything can get securely stored.
American Moving & Storage understands how financially draining a move can be, so make sure you look out for their offers! You can get a month's worth of storage for free, as well as
$25 off a move under $500 and a whopping $50 off any move that goes over $500.
American Moving & Storage Contact Details
Contact Number – 703-870-7975
Address – 3935 Avion Park Ct | Chantilly, Virginia 20151
Operational Hours – Monday – Saturday 8 am to 5 pm.
Website – www.americanmovingva.com/
American Moving & Storage Reviews
Google Review – 5/5
Angie's List – A
See Also: Best Neighborhoods In Washington DC For Families
6. Ally Moving LLC
One of the best movers in the region, Ally Moving provides services throughout the East Coast. They're a full service moving company, and though they've been in the business for only around 6 years, they've already managed to acquire an A+ rating from BBB! They do household as well as corporate moves, and take care of all the packing along the way.
What caught our attention are the price estimates put up on their website – plus, once you go through the estimates (Large 1 bedroom apt, 2 bedroom apt and studio apt), you can always get in touch with them to narrow down on a more accurate estimate. Yet another reassuring aspect about them is the Covid protocol they're following – they have even been featured on NBC Washington! From moving during Covid to delivering furniture to moving even the heaviest and bulkiest of objects, Ally Moving can do it all.
Ally Moving Contact Details
Email Address – allymovingllc@gmail.com
Contact Number – (202) 527-5239
Address – 1220, 19th St, NE, Washington, DC, 20002
Operational Hours – Monday – Friday 7 am to 7 pm. Saturday 7 am to 9 pm.
Website – allymovingllc.com/
Ally Moving Reviews
Google Review – 4.9/5
Angie's List – A
7. Prince Movers
Love, Integrity and Fellowship – these are the three principles that Prince Movers was founded on, and they seem to carry these forward with every single move. Apart from things like reliability, efficiency and professionalism, their site also mentions having a laugh or two with their customers and 'being their hero for a day'. They do residential and commercial moves, and though their services are only restricted to local moves, you can rest assured that they'll still be as excellent as ever.
Prince Movers goes beyond just full service moves as they also provide assistance with moving-related jobs. This includes packing, transporting things to and from storage, loading and unloading rental trucks (a godsend for DIY movers) and overnight storage. They also have storage services, overnight truck storage for those that just need a little extra time and space, and are also pros in moving pianos. Prince Movers is located in Sterling, VA, but operates in a wider region including Loudoun, Fairfax, Metro DC and its surrounding areas.
Prince Movers Contact Details
Email Address – Karey@princemovers.com
Contact Number – (571) 246-6194
Address – Sterling VA United States 20166
Operational Hours – Monday – Friday 8 am to 5 pm. Saturday 9 am to 2 pm.
Website – https://www.princemovers.com/
Prince Movers Reviews
Google Review – 4.9/5
---
FAQs
How Much Do Movers Cost In DC?
How much your movers cost depends on a range of factors like how big your house/apartment is, how far you have to move and how many services you opt for. Average base costs for 2 hours are $265 for a studio apt and 1 bedroom apt, $330 for a 2 bedroom, and $420 for a 3 bedroom.
What Is The Best Moving Company For Long Distance?
There are several big players for long distance moves. However, the best one to go with is one that offers Full Value Protection, has a way to track your shipment, is insured and ideally doesn't work with agents.
How Much Does It Cost To Hire A Professional Moving Company?
Again, the estimates given are only estimates, as the final cost of hiring a professional moving company depends on a range of factors. A ballpark estimate is anywhere between $300 and $1,500, while a long distance move can cost $2,400 – $5,000 on average.
Conclusion
Research is the most important when it comes to choosing a mover, as is word of mouth. Make sure you ask friends and neighbors for their take on the best moving companies in Washington DC for 2021. Once you've selected at least 3 top choices, contact each of them and get estimates for your move so you can go with one that best matches your budget and requirements.
Related: Leaving Washington DC? 5 Best Places to Move from Washington DC