Best Moving Companies In Utah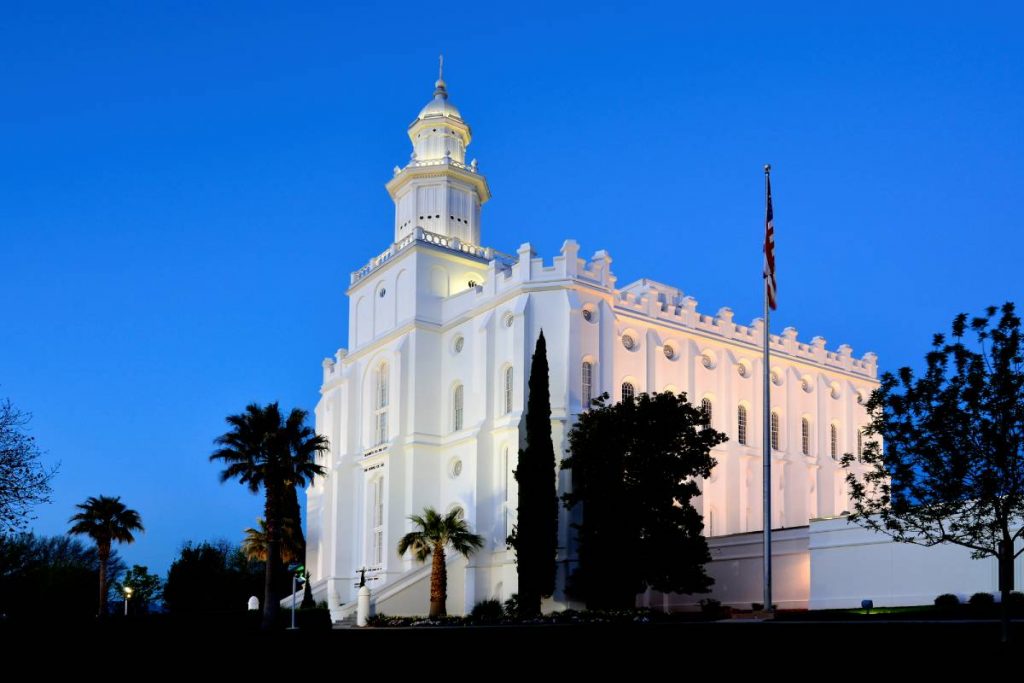 According to the United States Census Bureau, it is estimated that a person in the United States would move at least eleven times during their lifetime. The number may vary depending on the individual's age, socioeconomic and employment status. But of course, the statistics might not be the reason you're moving. Whether you're moving for better job opportunities, into a better residential location, moving for a fresh new start or are simply looking for a place to settle for retirement, good moving companies are integral to all these instances of relocation.
Irrespective of your reason for moving, it's the process of moving that needs great planning and organization. And it most certainly isn't a one-person job. With expert help and organization, the giant task of relocation can be handled easily without much hassle! So, we bring you the best moving companies in Utah to help make your move quick and easy.
7 Top-Rated Moving Companies In Utah
1. All Smiles Moving
2. The Other Side Movers
3. Wasatch Premier Movers
4. Red Barn Movers
5. Green Day Moving
6. Kellogg Movers
7. The Movers 1-2-3
1. All Smiles Moving
All Smiles Moving is a full-service moving company that aims to provide its customers with a stress-free moving experience for every move. They provide high-quality moving solutions at budget-friendly prices. They constantly upgrade their moving solutions to provide their customers with the best service possible for all types of moving needs.
Their services include local moves, residential moves, commercial moves, furniture and mattress moving, specialty items moving, and packing services. They also provide full-service moving, right from packing all your belongings to loading them into the trucks to unloading them at the final destination. All these services are provided at customer-friendly rates with no down payments or cancellation charges!
All Smiles Moving Reviews
Google Reviews: 5/5
Yelp: 5/5
Angi: 5/5
2. The Other Side Movers
The name of the company itself piques interest, right? The Other Side Movers is a vocational training school that helps former felons, substance abusers, and others get clean and learn how to live successful, productive lives. They are completely non-profit and train their recruits with all the important moving and packing skills required to be integrated into the moving industry. While the thought of former felons as your movers might make you a little queasy, they will be the hardest working, friendliest, and most careful movers you may have ever hired.
The company provides free estimations, residential, and commercial moving services, and full-service packing. Their process starts from assessing everything that needs to be packed and moved, identifying high-value items for custom crating, and providing the required boxes and supplies for all your items. Finally, a detailed schedule for packing, loading, and delivery is made.
The Other Side Movers Reviews
Google Reviews: 5/5
Yelp: 5/5
Angi: 5/5
3. Wasatch Premier Movers
Wasatch Premier Movers is a local moving company that was started in 2016. In a short amount of time, they have gained an excellent reputation and a loyal customer base, which speaks volumes about their work. They offer competitive prices and outstanding services. Their movers are sent to your homes only after they undergo physical and safety tests.
Wasatch Premier Movers specializes in furniture and household goods handling. They provide services like residential and commercial moving; local and long distance moving; furniture assembly and disassembly; packing, unpacking, and crating services; storage services, and piano moving services. And with virtual consultations and affordable prices, Wasatch Premier Movers aim to make your moving experience hassle-free from the get-go!
Wasatch Premier Movers Reviews
Google Reviews: 5/5
Yelp: 5/5
Angi: 5/5
4. Red Barn Movers
Red Barn Movers are a moving company based in Salt Lake City, Utah. The company is a department of the Red Barn Academy, which provides vocational training to people with addictions or to those who are homeless, in an effort to integrate them into the community with the safety of a job. The recruits are trained in every skill that is integral to being part of the moving industry.
Their services include local and commercial moving, packing and unpacking, assembly and disassembly, furniture delivery, and piano moving services. They also offer services like furniture rearrangement, garage organization, and even decluttering your home space. They cover every type of moving need like transporting light boxes, heavy safes, grand pianos, fragile glass, furniture, and hand paintings.
Red Barn Movers Reviews
Google Reviews: 5/5
Yelp: 5/5
Angi: 4.9/5
5. Green Day Moving
Green Day Moving is a locally owned and operated moving company. They are known for their flat-rate estimations that are all-inclusive and have no hidden fees. Their professionals are highly trained and communicate the smallest of details with their clients, to provide them with quality and a customized moving experience.
They specialize in a full range of residential, commercial, and specialty moving needs such as pianos and oversized items. They have several packages to choose from, ranging from 1-bedroom moving services to 5-bedroom moving services. The services are at all-inclusive rates and the estimation doesn't change after the job is done. This means that you know beforehand the exact amount you would need to set aside for the move and that you won't be ambushed by any additional expenses.
Green Day Moving Reviews
Google Reviews: 4.9/5
Yelp: 4/5
Angi: 5/5
6. Kellogg Movers
Kellogg Movers is a family-friendly moving company that aims to provide time-efficient, safe, and secure moving experiences to its customers. They are a full-service company that meticulously plans and executes moves to save your time, effort, and money. They provide quite affordable prices and also have flat-rate services.
Their services include residential and commercial moving, intrastate and interstate moving, specialty moving services, and full relocation services. They also offer their customers packing and boxing supplies to ensure the highest safety of their belongings throughout the move. Their specialty services include pick-up and delivery, loading and unloading as well as insurance claims. Kellogg Movers has their patrons covered on all fronts!
Kellogg Movers Reviews
Google Reviews: 4.8/5
Yelp: 4/5
Angi: 4.8/5
7. The Movers 1-2-3
The Movers 1-2-3 is an affordable and premier moving company based in Salt Lake City, Utah. They specialize in both within-the-state and out-of-state moves. They provide you with the best prices and offer accurate estimations after a detailed survey of your moving needs. They also offer discounts for senior citizens and active-duty military veterans.
Their services include residential moving, commercial moving, and local and long distance moving services. They provide on-site estimates, expert packing services, and POD loading and unloading services for all local moves. Their long distance services additionally include next-day delivery and convenient storage options, all at flat rates and with no hidden charges!
The Movers 1-2-3 Reviews
Google Reviews: 4.5/5
Yelp: 4.5/5
Angi: 4.7/5
Things To Keep In Mind When Choosing A Moving Company
Make sure to check the company's authenticity. Check their credentials and whether they are licensed and insured. A genuine service provider will have all the authentic documentation for the same. Hiring a licensed and insured company ensures a much safer and more secure moving experience.
Apart from their license and credentials, you should also check for affiliations. For instance, a certificate from FIDI (Fédération Internationale des Déménageurs Internationaux), which is an international federation of movers, ensures you're getting top-quality moving services. It isn't an easy feat to get these affiliations. The company has to meet certain international standards, which inadvertently portray the quality of its services.
Ask about the whole moving procedure in detail. What is their process? Are their movers specially trained or outsourced? Do they have special organization plans or schedules they follow? These questions help gauge the company's moving process as well as its professionals. This also helps you mentally prepare for the moving day.
Most companies provide their clients with nearly accurate estimates, which may or may not have increments later. Try and get a detailed estimation. Cost is a major factor in choosing the right moving company for you. Whether they are budget-friendly and flexible or end up adding in hidden costs at the end of the job, you need to have a clear picture in terms of your estimates.
Conclusion
While the moving process can be hectic, time-consuming, and overall exhausting, it can be a lot easier and more efficient with the right help. Our list of the best moving companies in Utah might just save you the time and effort of researching – the first step to moving faster! So, give the list a glance and choose the best moving companion for a stress-free moving experience.
FAQs On Best Moving Companies In Utah
How Much Do Movers Cost In Utah?
An average moving service in Utah would cost you at least $490. This price might include trucks, movers, and packing supplies. But factors like the number of rooms, the bulk volume of the belongings, the number of movers as well as special services that may be needed, might significantly change the final cost.
Can Local Moving Companies Cross State Lines?
Irrespective of the company type, for interstate moves, the moving company must have a license for the same. All moves involving crossing state lines require a special federal authority to do so. Your movers must have appropriate licenses and insurance for an interstate move, as it ensures the safety of the client before, during, and after the move.
How Do You Calculate Relocation Costs?
Your relocation costs can be divided into two parts, the cost of moving and costs after the move. Your moving costs will include packing supplies and materials, trucks and trailers, moving company professionals, storage unit rent, transportation expenses, shipping fees, etc. While your after moving costs would be mortgage or rent, utility costs, new furniture or appliances, repairs, car rents, taxes, etc.
How Much Should You Budget For Moving?
On average, a tenant can expect to spend anywhere between $1,000 and $3,000 for a move. This cost would only increase in the case of a homeowner. A homeowner can expect to spend an average of $8,000 to $11,000 for their move. By keeping track of your expenses in the prior months and taking proactive steps to control your expenses, you can create a moving budget that isn't too taxing and helps you out in the long run.