Things to Look For When Buying an Old Home


VanLines Inc
Secure Storage
Easy Booking Process
Fully Trained Employees
GET QUOTE

Colonial Van Lines
Storage Services
Long-Distance Moves
Corporate Relocations
GET QUOTE

Moving APT
Available Nationwide
Award-Winning Movers
Extensive Vetting Process
GET QUOTE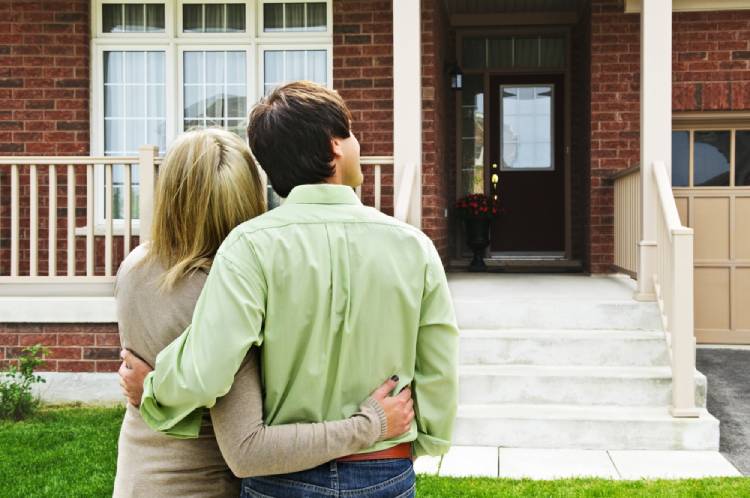 Old homes can be a really good option, especially for first-time homebuyers. Their charming olden architecture and infrastructure is something you'll never find in modern houses. An old home will give you a rustic feel where every wall and corner has some history to it. It's natural to be drawn to old homes, especially if you value old architecture that suits your aesthetic tastes. But wait, don't get carried away with this beauty. Wouldn't you want to do a thorough check before buying an old home?
It's easy to overlook certain things when you are already sold on the beauty old homes can offer you. There can be any concrete repairs, plumbing, or even foundation problems in these old homes. Nobody wants to spend a lot of money on an old home and regret it later. So, to help you with your house hunting, here are a few things to look for when buying an old home.
1. Foundation Issues
Old homes will naturally have old building materials that can easily have various kinds of foundation issues. There can be problems like cracks on the walls, and if poor quality cement was used to build it, there's no way of knowing when it can fall apart. Also, don't forget to check the flooring of the old house, there can be uneven floors in the kitchen or living room which you need to inspect thoroughly. Other than that, the doors, windows, and latches need to be examined carefully. The doors of old houses tend to make a cracking sound that will make your night seem like a horror movie.
Not all old houses have poor construction. If you're lucky enough, you can find an old house with a durable structure. In case you come across a house that is old yet well-maintained with a good foundation, you can consider it as one of your options. But don't forget to check each area of the house before coming to a conclusion.
2. Hazardous Building Materials
One of the most important things you should consider before you purchase an old house is to know about the kind of building materials used for construction. There have been several houses constructed back in 1978, which were made using hazardous materials like lead and asbestos. Also, till the 1980s, the interior and exterior paints and plumbing systems were made using lead. There are several health risks associated with these hazardous materials like insulation, gas in fireplaces, etc.
These hazardous materials cause respiratory problems and can be really life-threatening. Just so you know, several areas of the house like the attics, old pipes and walls can have asbestos. So the best thing you can do is get a professional removal service and investigate to see if there is any lead or asbestos used in the construction of the house.
3. Condition Of The Roof
One of the most common problems with respect to old houses is deteriorating roof conditions. In certain cases, if the roof is well-maintained, there is not much to worry about. But there are several other factors like weather conditions which can cause problems to the roof. An important thing you need to note is that an old house in extreme climatic conditions, like hot summers and very cold winters, will require you to check and repair your roof frequently.
The cost of repairing your roof would depend on the type of shingle, and so it's best that you inspect the roof properly before you buy a house. You can ask professionals to examine other things like the bowing gutters and leaks or moisture on your rooftop or attics. All you have to do is get in touch with a professional home inspector and check what all repairs need to be done with your roof.
Also See : What Fixes are Mandatory after Home Inspection?
4. Problems With Plumbing
One thing is certain, most old homes will have old plumbing systems which can cause many problems. For example, the old knock, tube wiring, and iron pipes can be really risky. So, the damage caused by old plumbing systems cannot be neglected. The house can get flooded due to the water leakage caused by the corroded old pipes.
When you're buying an old home, the first thing you need to enquire about is the exact date when the house was built. Along with that, you also need to check the plumbing systems. If they haven't been updated for a long time or at all, you'll have to consult a professional to know the actual cost of replacing them.
5. Old Electrical Systems
The wiring in your old house is another important thing that needs to be inspected and updated. There are chances of a fire exploding in the kitchen because of the old electrical systems. So, all the electrical circuits and service panels need to be inspected before you purchase the house. You'll also need to check the ground wiring of the house in case it has any underground wiring that will need to be changed.
To inspect all the electrical work, make sure you approach a certified and licensed electrician. There will be so many things like the 2-prong outlets, dim or flickering lights, warm light outlets, etc. that will need a thorough inspection. So, to avoid any kind of short circuits or fires, updating the electrical system is a must especially if you're planning to buy an old house. Don't forget to check the wiring to see if it's done correctly and under legal requirements.
6. Test For Toxic Gases
One of the most dangerous things about old homes is the prevalence of gases like radon and carbon monoxide that can cause serious problems. In case the old house you want to buy has radon trapped inside it, it can cause you several health problems. Just so you know, radon is formed through the natural breakdown of uranium in the soil. One of the major effects of radon is lung cancer, and so, you need to thoroughly inspect your house. Let's not forget the effects of carbon monoxide like dizziness and headaches which can even lead to death.
The best thing you can do to avoid all these dangers is to get the house tested for radon. To understand the level of radon in your house, you can use an Acustar test which is not very expensive. In case it shows any high levels of radon in your house, you can always mitigate the risks with the help of EPA-approved (Environmental Protection Agency) methods. Another thing you must do is get a carbon monoxide detector on every floor of your house.
7. Analyze The Energy Efficiency
There is a reason why people say 'Old is Gold'. Most people are drawn to the charming architecture of old homes. It can be wooden carvings, fireplaces in the living room, old balconies, historic paintings, etc. That said, have you ever thought about increasing energy efficiency?
To help you analyze the energy efficiency in the house, you'll need a professional to examine what the house exactly needs. Whether it's repairing or changing the windows, inspecting the condensation on the glass layers or checking the spaces inside the lofts, you'll need to make the house all-season friendly. After all, nobody likes when the utility bills go beyond expectations.
8. Need For Renovation
Regardless of how much the old house has impressed you, there will always be some things you'd want to change. It can be changing the layout of the living room, constructing a fence along the compound, changing the ceiling, painting the house or putting wallpapers. If you're a fan of the Architectural Digest, you've probably made a mental image of how you want your house to look. Have you thought about how much all of this is going to cost you?
Doesn't matter how beautiful your house is, it will become your home when it gets your touch of creativity. There will be certain areas of the house like your kitchen, basement, or bedroom which will need to be renovated. Renovation can be something small like painting the house or something big like adding new features like a balcony or dining room. To help you understand the costs related to this, you can approach a contractor. Do keep in mind that renovating or fixing an old house can cost you a huge amount of money. That's why it's best to purchase one that will require minimal renovation and maintenance charges.
Also See: Renovation that increase value of your Home
9. Homeowners Insurance
Renovating an old house that has captured your heart can seem really exciting. But all of that comes at a cost. So, let's not forget one of the most important things related to buying a house, the homeowners insurance. Now old homes generally need a lot of repair work. Right from electrical systems, foundation issues, rooftop repairs and cracking walls, you'll need to take care of so many things. One thing you need to be aware of is that your insurance provider can use this information to give you an inaccurate quote.
A quote from your insurance provider is needed to give you an insight into what all things can be included in the insurance policy. So, if you want a good deal, you better get quotes in advance. That will help you stay in your budget especially when you're planning to keep a certain amount of money for repairs or renovations.
10. Get In Touch With Experts
Getting a good deal on an old house is not that easy. There will be some owners who will offer cheap prices for their house. You need to be alert of cheap houses, these houses can cost you a lot of money for repair work later on. Also, there will be some houses that will be really expensive and cost you a fortune. So, to make sure that you invest smartly, you'll need some expert advice.
A team of experts who can help you with buying an old home can include real estate agents, contractors, engineers, and home inspectors. With their expertise in understanding houses, you can consider your options and then choose the best one for you. So see to it that you don't hastily purchase a house that is offered at a very cheap price. You can talk to your team of experts, get their opinions and then make a wise decision. After all, it's your home we're talking about. Buying a comfortable and budget-friendly house should be one of your topmost priorities.
See Also: Top 10 House Hunting Mistakes
Conclusion
It's entirely up to you to decide whether an old house is what you really want to live in. Don't get intimidated by the different things you need to look out for before buying an old house. There will always be pros and cons for everything, so you need to first make up your mind and understand what kind of house will be suitable for you and your tastes. You needn't rush things and make a decision hastily. Take as much time as you need, but buy a house that will not just be beautiful but also give you a homely feel.
Also See: Closing a Home: The Entire Process | How to Buy a Home in Sellers Market
FAQs
What To Know Before Buying An Old Home?
There are several things you need to look out for before buying an old house. Here's everything you need to know before you buy one:
Foundation issues of the house
Hazardous building materials
Problems with plumbing and electrical systems
Toxic gases
Energy efficiency of the house
Need for renovation and repairs
Understanding the homeowners' policy
Are Old Homes Worth Buying?
One of the reasons why few people go hunting for old homes is because they have a certain charm and rustic feel that makes them different from modern houses. But these houses can even need a lot of repair and maintenance work that will cost you a few bucks. So, it's entirely up to your budget and tastes; if you think you like historic styles and can afford to buy an old house, it's definitely worth it.
What Should I Look Out For When Buying A 60 Year Old House?
First and foremost, you'll have to look out for the plumbing and electrical systems and check if they need to be replaced or updated. Next, check for any kind of toxic gases prevalent in the house. Don't forget to check for smoke and carbon monoxide as that can also cause serious health issues.
Do Older Homes Lose Value?
Generally, old homes are not as expensive as modern houses. As per the recent article published by Wall Street Journal, building a new home will require a premium of around 10-20% over old homes.
See also: Common Household Problems to Fix Before Moving in | Things that comes along when you buy a House