Tips for Buying a Home in a Seller's Market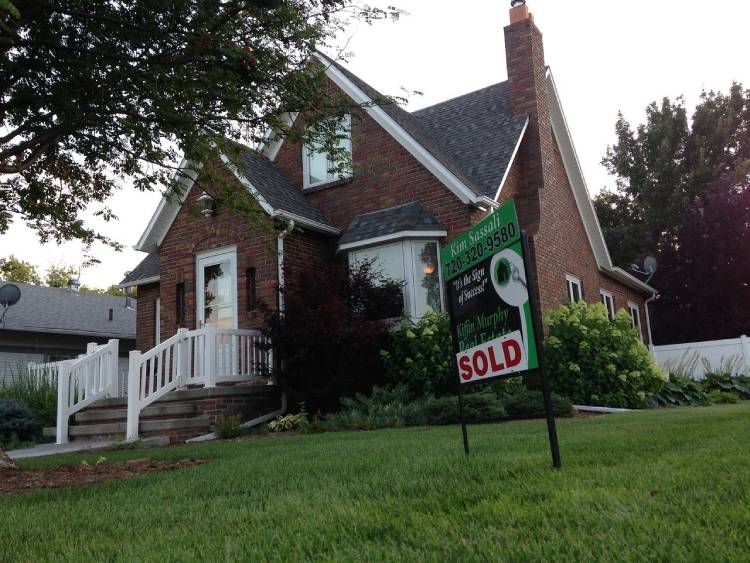 Buying a house or property is never an easy task, and it is very challenging. Especially when you are trying to do it in the Seller's market, the difficulty level reaches a new height. The competition in the real estate business can be exhausting, but if you have already decided to buy a house from the Seller's market, you must be ready for an exciting and tiring journey.
There will be stiff competition among buyers. Before going much deeper into it, let's first discuss a seller's market. When there are plenty of buyers, and the availability of houses is less, this is often referred to as a Seller's Market. Here are some tips that you should keep in mind before buying a home in a seller's market.
Get started as soon as possible
As mentioned earlier, buying a home in a seller's market can be very exhausting. However, if you have decided to buy a new home, you shouldn't be waiting now. In the Seller's Market, the availability of houses is less, whereas the number of buyers is way higher than the availability rate. Hence, it is highly recommended that buyers get started as soon as possible. Otherwise, you won't be eligible to buy a home.
Keep all your papers handy
As you have decided to buy a new home, it is highly advisable to do all the paperwork beforehand. Always keep your papers handy to reduce a significant amount of time. Similarly, by acquiring pre-approval for a mortgage before you start home shopping, you'll know how much buying power you have. Your offer may have far better credibility than competing ones where consumers didn't take this step.
Likewise, getting pre-approved for loans will strengthen your position in the competitive market by giving you more credibility with the Seller.
Also See: How to get Mortgage when you are Self Employed?
Appoint an experienced and trustworthy agent
Always appoint a well-experienced and trustworthy real estate agent to help crack the deal. Ask your real estate agent to reach a listing agent to check how many other buyers they expect. Based on these details, you can decide how competitive to make your offer.
A real estate agent will help you connect with the buyer during the buying process and provide you with the prospective home you might have missed in due process.
Likewise, during the bidding wars, an experienced agent will provide crucial advice to help the buyer make their offer more appealing. You can read our article on Do's and Dont's of working with a Realtor.
Read Also: Winning a Bidding War
Make it a priority
If you want to buy a home soon with appropriate pricing, then you should make it your priority. As a buyer, you should look for houses actively. Look into homes as often as you can and inquire or investigate about homes you are interested in. And whenever you ask the Seller for a tour of the house, don't forget to ask for their earliest convenience, not yours. Never forget to follow up on the homes that you are interested in.
Be flexible with the time
Sellers don't want buyers coming through their homes during all hours of the day and night, so always try to be available when they are free. And due to Covid-19 restrictions, be prepared for video and virtual house tours. There are quite a few benefits of a virtual house tour, such as; it will save a lot of your time as you can view multiple houses in a shorter period.
Likewise, listen to what the Seller needs regarding move-in dates. Allowing a few extra days for the Seller to move out of the house can make you stand out among other buyers.
Also Read: Best Cities for first time Home Buyers
Prefix your budget
If competitive bidding breaks out, it's natural for any buyer to get carried away. And if that occurs, you may discover that you get not only the home but also years of strained budgets and financial stress. Hence before you start shopping, set a firm limit on how much you're willing to pay or invest and able to spend. And it will be helpful for future investment also.
Avoid making additional requests
A seller's market will not provide you time to ask for a different washer, a dryer, or any other kind of service or a lower price. Especially when the Seller's market is in favor of the sellers, then buyers can not be so picky, or else the buyers will lose their dream home.
There will most likely be plenty of buyers willing to offer the total asking price with no additional requests from the Seller. So as a buyer, it would help if you were prepared to accept what they are offering upfront. Sometimes you can make a few requests, but it is not applicable for all the cases.
See Also: Tips to Buy a Waterfront Home | What Does and Doesn't comes with a House when you Buy it?
Be prepared for the Bidding War
Whenever the Seller has multiple offers from different buyers, then it is natural that they will organize the bidding war to get the best buying offer. During this, the buyers will get the liberty to change their offers. However, this process can raise the home price out of your budget. Therefore, the buyers need to be very careful and never bud out of their budget.
Stay Alert
While searching for a home in a buyer's market, you might easily get away with a leisurely approach. But that's not always going to work, especially in a seller's market. You need to keep a steady eye on new listings and set up visits to the houses you're interested in as quickly as possible. Always be prepared to make a timely decision so you can beat contending shoppers.
As you consider different properties, investigate them properly and gather as many details as you can. Always know the offer deadlines and any seller disclosures.
Consider new constructions
It is always good to buy a well-maintained existing house. But as a buyer, you should also consider new construction houses. While searching for homes, you may find that new homes have better pricing or availability. If the new building or home is farther away from your work or other activities, you may have to analyze commute time.
Consider waiting
The Seller's Market is full of competition, and sometimes the house gets sold at a very high price. Hence, if your situation allows it and if you are not in a hurry, then you might want to consider delaying your plan to purchase a home until the market cools down. But it has its drawbacks. Such as, it's difficult to foresee when a market will shift, and relying on the economy and additional factors might take years until the conditions improve.
Consider an earnest money deposit
Earnest money is the cash amount provided by the buyer to the Seller. It may vary from 1% up to 5% of the selling price kept in an escrow account until the selling formalities are completed. The buyer ensures the Seller of their agreement to the sale by providing earnest money. It will also increase the trust level between the buyer and the Seller. However, keep in mind to offer a price that you can easily afford.
Offer Letter
Every interested buyer will send an offer letter to the Seller, and all offers look the same. Hence to stand out among others, you need to write a different offer letter. Remember that the ideal offer letter should be short, sweet, and to the point. Your objective should be to connect with the Seller emotionally to increase the chances of your offer getting selected. Therefore buyers should send a personalized offer letter or video. And if you have your heart set on the particular house, consider offering more money above the asking price.  
See Also: Myths about Home Buying
Frequently Asked Questions
Is it good to buy during a seller's market?
There is nothing wrong with buying a house during a seller's market. However, It is advisable for all buyers never to buy a house in a hurry. Always make a proper inquiry before purchasing a home. Follow the tips mentioned above to escape significant problems.
How to negotiate in the Seller's market?
Always send a short, sweet, and to-the-point offer letter to the Seller. And send multiple offers to the Seller. Never expect your Seller to give away everything, and don't be very picky. A well-crafted offer letter will help you to stand out among others.
Why are home prices so high?
Less availability of homes and the high demand for homes among buyers is why home prices are so high. Another reason why the home prices are so high is the easy credit availability.
Why is cash better for a seller?
The cash transaction is better for a seller because all-cash offers are very appealing to all the sellers because they tend to close faster. Also, there are fewer risks than with mortgage-contingent offers, which are vulnerable to delays and denials.
What causes house prices to crash?
Multiple factors are responsible for the crashing house prices, such as rising economic prosperity, low-interest rates, mortgage product offering, easy access credits, etc.
Conclusion
The whole shopping process for a home amongst fierce competition may feel overwhelming, but never be discouraged. With a bit of preparation, you'll be ready to make the required moves to secure the home of your dreams. Finally, never be carried away with the pressure to buy a home, even in a seller's market. Remember that purchasing a home decision has a long-term impact on the financial future. It may be better to let a house go than make a poor decision that is expensive to change.
Also Read: Top Apartment Movers in the US | How to Find Foreclosed Properties? | Buyer's Market vs Seller's Market