What Does and Doesn't Come with The House When You Buy It?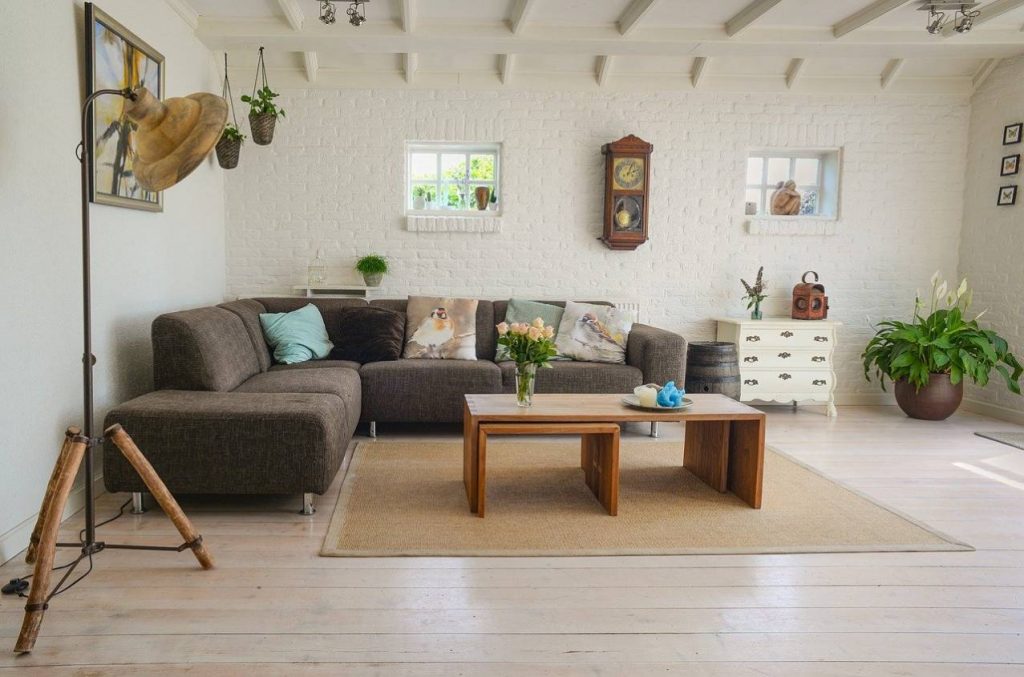 You walk into your new home, like you've entered your kingdom of happiness, But wait! What do you see? The decor, the furniture, and appliances? All gone! You'd definitely not want that, right?
When you come to see a house, it's staged for you so that you can like the house, but most of the décor like furniture, lights, and appliances, etc. used to stage the home, belongs to the seller, and the high chances are that they can take most of those items with them after selling the house to you. So, when you are buying a home, make sure you look at every feature of the house leaving out the items that already belong to the seller. It is also essential that you make it clear to the seller what you want and don't want to be included in the house. Before you buy a home, it's best to have an experienced realtor who can work according to your needs and set your contract right.
Here's a list of things included in a house. 
What can you expect to come with the house?
Usually, in-home purchasing contracts, anything built or fixed in the house comes with it when it is being sold. You can also have your realtor have these conditions of demanding all built-in items to go with the house in the contract.
Things that can come with the house are:
Built-ins, mailboxes, ceiling fans can come along with the house since it's already fixed in. Built-ins like inbuilt fireplace, bookshelves or tv mount brackets or set, etc., usually come with the house. The sellers can take their mailboxes but must leave them with the house. 
Range and Oven: If the appliance is built-in, then it does come with the house, but otherwise, these appliances can be taken by the sellers. 
Dishwashers: Now, you may have seen that these dishwashers are usually built-in appliances and typically come with the house. 
Décor items like curtain drapes, curtain blinds, light fixtures like lamps, or any expensive light decors can be taken by the seller. Sometimes these items could come with the house; however, if the décor items are costly and the sellers are willing to leave at home, they can fix the price of these items in the house purchase. 
Other electric appliances like smoke detectors, garage doors, shutters can come with the house since it's affixed to the house. However, it would be better for you to check the battery and the working of these appliances before you by the house. 
Things that can sometimes be included with the house
Not all appliances are for sale along with the house, but sometimes exceptions are made for the buyers. These items include:
Microwave, especially the countertop ones, don't usually come with the house and is taken by the sellers. However, if the seller is ready to leave it with the house, you can buy it separately from the seller or as a part of the home purchase.  
Hot tubs: There is a 50-50 chance for you to get lucky to have your very own hot tub waiting for you to hop in it. Most sellers include the hot tub since it's costly to move it, but some sellers can take the hot tub with them, and of course, they would; it's a HOT TUB!
Refrigerators: Refrigerators don't always come with the house; most sellers take this appliance. Buyers would have to bring in their own or request it with the seller. 
Mirrors: "Mirror, Mirror on the wall, who's the chosen one from all?" Mirrors do come with the house, but not all. For example, bathroom mirrors can come, but sometimes they can also be taken by the seller. They can also take wall mirrors, so you must clarify with the sellers which ones they would want to leave behind.
What doesn't come with the house?
Here are some things you should know that never come with the house.
Washers and Dryers: Most sellers take their washers and dryers when they sell the house. These appliances are the seller's personal property and are likely to them along rather than keeping them at the home unless indicated otherwise.  
Home Theatre Systems or Flat Screen TVs: These items go with the seller; again, it's the seller's personal property.
Furniture: This rarely comes with the house. You'd be lucky if the seller did leave all the furniture back to buy new ones for their house, but the majority of the sellers do take their furniture back with them; they might leave one or two behind, but the rest goes with them. If you would like to buy furniture at a low cost you can check our blog on the places from where you can buy cheap furniture.
Other Décor goods: items like wall hanging art or paintings, showpieces, area rugs or carpets, mattresses are in all probability taken by the sellers. They rarely might leave a few thing décor goods back at the house. 
Things you should buy when you buy a house
You might want to consider buying many things when you move into your new home. Here's a list of things which are essential to buy.
Smoke and carbon monoxide detectors are among the most important things you will need to buy and a responsibility to keep everybody in the house safe. So, if, in any case, there's a fire in your home, make sure you have installed all smoke detectors in the right places. 
Fire extinguisher: Though you have smoke detectors in your house, keeping a fire extinguisher would be an additional safety for your home. If not indoors, fire can break outdoors in your lawn or garages. So it's best to keep a fire extinguisher in reach for emergencies. 
Home security system: Don't let your house be unguarded without a home security system. With the right home security system at an affordable price, you can keep your family safe, having to not worry about intruders. 
Drapes: You wouldn't want to have a nosy neighbor peek into your new home every time they cross by. It's nice to have your privacy, right? Buy some nice drapes or blinds that match the interiors of your house, so no more peeking and more privacy, and it'll look nice. 
Welcome mats: Keep a nice mat at your front door so that it keeps off the dirt from other people's shoes. Plus, it's nice to keep a welcome mat, and its talks quite a lot about your personality. 
Change of door lock: The house you buy may not be your first, or you may not be the first to move into the home you just moved into. You never know how strong your door lock is to prevent intruders from entering, so you might as well buy new ones just to keep yourself and your family safe. There are different door locks that you can fix at different prices, which you can buy.
Also Check our Articles on Tips for Buying Home from Seller's Market
FAQs
How do I know what comes with the house?
Before you buy a house, discuss with the seller about what you expect to be present in the house and make sure that your contract states what you can keep and what will be taken by the seller, that way, it clears out the doubt on knowing what will come with the house when you buy it.
When you buy a house, does it come with furniture?
In most cases, furniture and other décor items do not come with the house. If the sellers are okay with surrendering the furniture, you can buy it from the seller.
When you buy a house, does it come with appliances?
Appliances do not always come with the house; most of the time, the seller takes these appliances back, such as countertop microwaves, refrigerators, and electric stoves. There are chances that you get to keep the built-in appliances of the house, but you will have to discuss with your realtor and seller in the contract what you want.
Should you leave something for the new owners of your house?
It's not necessary. If the house meant something to you, you could leave a card or a gift wishing the family a great life ahead.
Can you leave things behind when you are moving?
Wouldn't you assume that those things would belong to you if the tenant left his things at the house after vacating? You will have to clarify with the buyer what you'd want to do with your things in the contract. The same goes with the buyer; the buyer can claim the items left by the previous tenant, only if it's mentioned in the contract that the seller will not claim those items.
What do you do when a seller was supposed to leave something behind but didn't?
If you have discussed an item you were interested in buying with your seller and mentioned it in the contract; the seller is supposed to leave it behind if they have agreed to sell it to you. Although your real estate professional can try speaking to the seller's representative, you can contact your lawyer if things do not come in your favor or if you are not happy with the explanations. Even after possession of the house, you may have to contact your lawyer if you find that item missing, as it's a legal issue between the seller and you.
Ready to Move?
Congratulations! You have finally worked on the costs, settled the contract, and finally through with house purchasing. Now it's time to move into your house. When you are transporting your things to your new home, you will need professional movers to do all the heavy lifting for you right. 9kilo.com has the best moving companies listed, making it easier for you to hire professionals that you feel are the best, and one of these companies that you choose will make sure that your process of moving will go smooth!
Tip: Before you buy the house, make sure you see every aspect of the house, including the paint of the walls, or if any damages are present in the house. When it comes to the unfixed goods present in the home you are interested in keeping, make sure those items are working or are in good shape before purchasing them from the seller. It's always better to compare the pricing of your home with other houses being sold in your area so that you don't end up paying more than required and keep in mind the condition of the house.