What Renovations Increase Home Value the Most?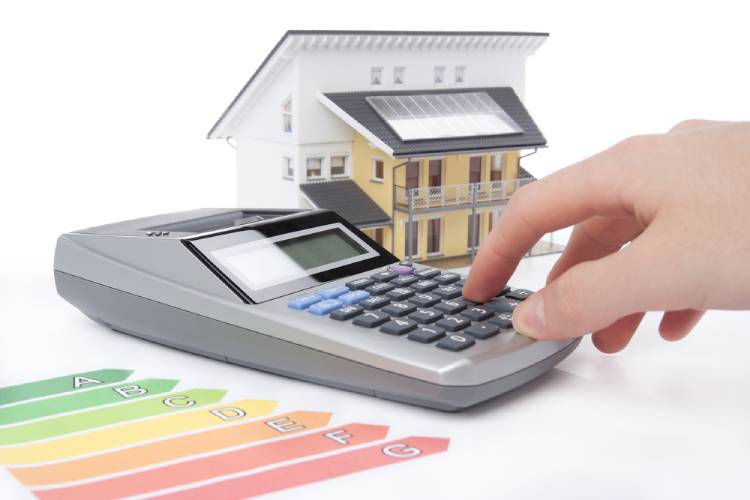 House renovation has the potentiality to increase your house value over time. Especially when you are planning to sell your home, the buyer will be ready to pay more for a clean and well-kept property with all kinds of energy-efficient and modern updates that are move-in ready. Renovating the kitchen, adding some lighting to your home, updating old machines to energy-efficient types of equipment, and remodeling the bathroom can give your house a completely new look. Before starting the renovation programs of your home, it is highly essential to have a broad knowledge about the changes required and what changes will boost your house value. Keep on reading to get more information regarding this.
Appoint a Realtor or an Interior designer
Firstly, appoint a realtor or an interior designer and consult your renovation plans. The experts will suggest good ideas and plan to enhance the beauty of your home. It will give you a broad idea about the changes required for your house. Often, the realtor or interior designer will do this as a courtesy, but sometimes you have to pay the consultation fee to the designers. Appointing an interior decorator or designer will cost between $1,797 to $9,403 for materials and labor. However, small projects cost approximately $400 or less, whereas large projects cost between $20,000- $25,000.
Create, and Upgrade
Appointing an Interior designer is a good idea, but if you have a broad knowledge about the changes required to upgrade your house, you can do this independently. Whether you plan to buy a new house or have already been a lived-in home, there is always scope for up-gradation and renovation.
In 2020, most (44%) of real estate agents cited the "need for more space" as the important moving motivator among the buyers. While buying a house, every buyer wants to have a spacious home. Hence, if you plan to sell your house, creating new spaces and upgrading old furniture will increase the house value.
Also See: Best Home Remodeling Ideas
Upgrade the Kitchen and Bathroom
The kitchen and bathroom are two important parts of a house. Everyone wants to have a spacious kitchen and washroom with all the necessary equipment. You can add multiple things to your kitchen or bathroom to enhance its beauty. Such as Changing the lighting of the bathroom and kitchen can play a significant role in setting the mood. However, it would be best if you always planned these remodelings according to your budget only.
Here are a few ideas for upgrading the kitchen – you can put a new backsplash in the kitchen, refinish the kitchen cabinets, increase the storage space, upgrade the faucets, change the kitchen furniture, add extra seats, increase the space of the dining area, and so on. The renovation of the kitchen will cost between $3000 to $5000.
Similarly, to renovate the bathroom, one can install new sinks, tubs, showers, and toilets, increase the storage space, add a vanity mirror, change the tiles of the wall, roof, and floor of the bathroom. The renovation expenses depend on the size of the bathroom. If your bathroom size is small to medium, the remodeling may cost you $ 3.500 to $7000; however, if your bathroom is big enough, it will cost more than $25000. Hence, you should always plan these remodelings according to your budget only.
Minor remodelings
Depending on the property's age, the need for improvements or remodeling increases. Such as many houses may benefit from new electric wiring, replacing old windows, plumbing, roofing and water heater, and so on. These remodelings and renovations are required for old houses that haven't been updated for a long time. These may cost a lot, but these changes are worth it. Depending on the size of your house, the minor remodeling may cost between $5000 to $30000.
Use the Unused spaces
It is always a wise decision to use the unused spaces of the house. You can easily convert the house's basement into a storeroom or pantry or for any other purpose. Otherwise, with a bit of investment, you can decorate your basement with suitable furniture, and this will raise your house value. The average cost of renovating a basement is around $50 to $90 per sqft. It doesn't cost much, but it will increase the home values to a great extent.
Interior designing
If you want to make your house more classy and sell-worthy, then you should do a few simple and quick interior designs at your home. And for your information, these designs will come with small price tags. Some suggestions are given below-
Replacing old door knobs and hardware
Adding new door and window curtains
Modernizing the paint of the house
Though these suggestions may seem less impressive right now, however, it will give your house a new look in a larger scale renovation. The cost of all these renovations will be dependent on the size of the house and what kind of changes you want to make.
Installing energy efficiency machines
In the 21st century, everyone wants to buy a more energy-efficient house. Making your home more energy-efficient will help you reduce your energy costs and boost your house value. Various local companies are providing free energy audits of their customers' homes, and they are also showing ways to minimize your home's energy efficiency. You can make your home more energy-efficient by installing cavity wall insulation, improving loft insulation, and draught-proofing. Similarly, you can add renewable machines to your home; one can replace the old appliances with energy-saving star machines, and so on.
Making the outdoor space more functional
A well-maintained garden has the potentiality to increase the house value by 20% than its current price. A spacious and fully functional outdoor space will also boost your house value. If you have an extensive and spacious outdoor area with large balconies and a garden, do the required repairs and add some DIY projects to enhance its beauty. But if you have a large outdoor area, keep in mind to have proper wall boundaries and fencing.
See Also: Benefits of Curb Appeal on Selling a Home
Paint the whole house
A well-painted house always attracts the buyer to have a tour of your home, and it will increase your house value. A few coats of paint will give your home a completely new look. Always paint your house in light colors to make it easier for the buyers to imagine their belongings in the space. The cost of painting the whole house depends on the size of your home; however, on average, it will cost between $1,000 to $7,500.
Retouch of colors if required
If you don't want to paint the whole house, it is advisable to retouch colors. Adding some new colors or retouching the old colors of windows, walls, roofs, and doors can create a new look for the house. And it will look more appealing to the buyers.
Universal design for kids as well as adults
Nowadays, Universal design is gaining much popularity among the baby boomers. They want to live in the same house rather than moving to a separate house later in their lives. Universal designs include reworking a home to become more functional for wheelchair mobility. This also adds safety measures such as grab bars at convenient places. Making a house with a universal design doesn't cost much compared to a home that doesn't have a versatile design, but it will raise the house value.
Replace the entry door, window, and garage doors
It is highly recommended to replace the entry door, window, and garage doors before selling the house. Replacing a garage door is big for curb appeal, and it's also significant for regaining the cost of the property. Similarly, adding a fiberglass entry will increase the house value. Adding sliding doors to the entryways and window doors increase the value instantly.
Replacing the doors may cost between $5000 to $10000; it depends on the number of doors and windows you have in your house.
Conclusion
Home remodeling and renovation are very time-consuming and expensive affairs. It might become difficult for you to prioritize it and to fix a budget for it. Hence it is highly advisable to choose the right plan to renovate your house, that will give you the most benefits. Always stick to the budget and work closely with an interior designer or realtor to get a brief idea about where to begin and what steps should be followed. If you plan to sell your home for a top dollar, always choose the remodeling plans to boost the property value. Following the points mentioned above will make it easier for you to renovate your house.
FAQs
What improvements add the most value to a home?
Few essential improvements that can add the most value to a home are; a remodeled and well-structured kitchen and bathroom, a spacious living room, an updated basement or attic, proper lighting, and installation of energy-efficient machines. You can refer to the above-mentioned article to know more about the essential improvements.
Do new doors increase home value?
It is not necessary to always replace the door, but if your door is old and has an outdated design, purchasing a new entry door makes a difference to your home's value. Replacing the doors to the fiberglass entry doors or well-painted doors will raise the house price.
Does a pool increase home value?
It entirely depends on the area of the property. If you have a big property with ample outdoor space, having a well-maintained pool will increase the house values by up to 7%.
Do Solar Panels Increase Home Value?
According to the National Renewable Energy Laboratory (NREL) observatory report, every single dollar saved on energy through solar increases the home value by $20. Hence, It is true that having solar panels in the house will increase the home value
What adds home value?
Making your home more energy-efficient, upgrading the kitchen and bathroom, adding square footage, installing smart-home technology and property in a good location will increase its value.
Also Read: Mistakes to Avoid while Selling Home | Tips to Sell Home for First Time