Moving to Roseville, CA – 2022 Cost of Living & Relocation Guide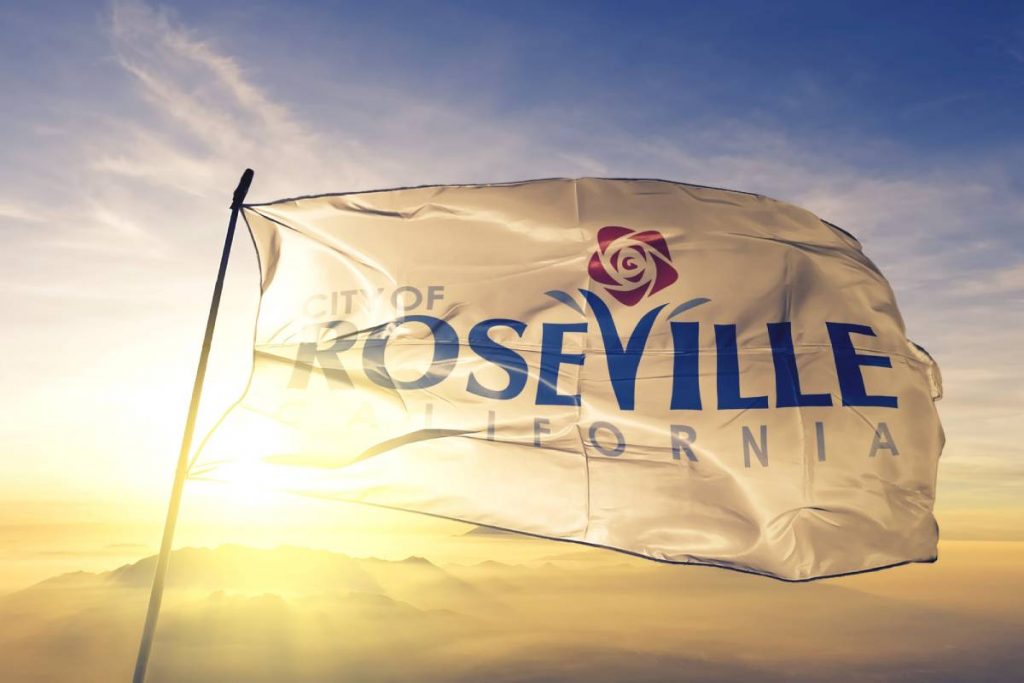 Trains, bombs, rich history…if all of these are what fascinate you, then you probably already know of Roseville, California. It's the largest city in Placer County and within the Sacramento Metropolitan Area. But of course, there are a lot many things to consider before you decide on making Roseville your home. That's why we're here to help you out in this moving to Roseville guide! Read on and then make a choice!
Weather In Roseville, CA
Considering Roseville is in California, you can expect the quintessential arid and dry weather of the Golden State. If you want to indulge in some warm-weather activities, then the best time to visit this city would be in the months from June to September.
Winters
In the winter months, which are from November to March, you can expect the temperature to range from 50°F to 60°F. However, it could also go down as low as 32°F. And with all that cold weather comes rain and snowfall in Roseville!
Summers
The summers here, which are from June through August, have temperatures ranging between 90°F and 100°F. This is the best time for you to visit places like Placer Wine Trail, Folsom Lake, or other parks in Roseville.
Autumn
Fall in this city sees cool and temperate weather, with the mercury ranging from a comfortable 60°F to 70°F. The residents of Roseville enjoy autumns and we're certain that you will too. After all, squashing pumpkins, relishing juicy apples, and participating in the different events like the Fun Run at Apple Hill and many more will get you in the festive mood!
Spring
The spring season in Roseville goes from April to May and the temperature during this time is usually between 70°F and 80°F. Right from amazing food from food trucks to several gardening activities, you're sure to witness a happy spring season in Roseville.
Transportation In Roseville, CA
If you own a car in Roseville, you're going to have a great time here! That's because it has the highest score in terms of transportation, according to AreaVibes. You can get anywhere by driving and if you don't own a car yet, there are plenty of parking spots available.
Public transportation in Roseville is quite robust as well. You have the option of using buses, light rail, or trains to commute within and around Roseville.
Roadways
The Roseville Transit operates within the city and has 17 bus routes that serve various destinations. Here are some of the bus services available for you in the city:
Placer County Transit
ADA Paratransit
Dial-A-Ride
Airports
Roseville is also well-connected to other parts of California through its airways. You can easily travel to places like San Francisco, Los Angeles, and Reno by flying into Sacramento International Airport. The airport is only about 20 minutes away from Downtown Roseville.
Railways
Light Rail: Roseville is also served by Sacramento Regional Transit's light rail service. It runs through Downtown Roseville and branches out to other important places in the city like Kaiser Hospital, Sutter Hospital, Galleria Mall etc.
Trains: Roseville is also served by Amtrak trains, which makes it easy to travel to other parts of California and the US. You have the following train services to get around the city of Roseville:
Amtrak Capitol Corridor
Amtrak California Zephyr
If you're looking to use public transportation to get to work, the average commute time is around 30 minutes. If you decide to drive instead, the average commute time is about 20 minutes without traffic!
Job Market In Roseville
Roseville's economy is doing quite well. It has a low unemployment rate of just 3% and the job market is growing rapidly. The city's main industries are healthcare, retail, manufacturing and construction. Some of the biggest companies that you can find in Roseville include Intel Corporation (with over 7,000 employees), Siemens Medical Solutions USA (2,600 employees), and Kaiser Permanente (around 2,000 employees).
The average income in Roseville is $53,000 per year. The median household earnings are also around $70,000 annually and the poverty rate here is 6%. This means that there's plenty of money for everyone!
Here are some of the top companies that operate in Roseville:
Pinnacle Capital Mortgage
Rabobank National Association
Ernst & Young
Starbucks
See also: The Best and Worst U.S. Cities for Job Seekers
Real Estate In Roseville
Buying A House In Roseville
The median home value in Roseville is $642,878 as per Zillow. If you're looking to buy a house here, you should expect to spend anywhere from $300,000 to $650,000, depending on the neighborhood you reside in. Some of the more affordable neighborhoods are Granite Bay, Rocklin and Lincoln.
Renting A House In Roseville
If you can't afford to buy a house in Roseville, there's always the option of renting a house. To give you an insight into the house rents here, the median monthly rent for an apartment would cost you around $2,164. Don't forget that the size of the apartment, its location, and the number of bedrooms are all key factors that can either increase or decrease the rent.
Also Read: Best U.S. Cities to Rent in
Crime In Roseville
This is an important aspect that you must consider before moving anywhere. After all, a safe neighborhood equals a better quality of life. Speaking of crimes, Roseville is a relatively safe place to live. The violent crime rate here is 85% lower than the national average and property crimes are also 39% lower than anywhere in the US!
According to NeighborhoodScout, the rate of violent crimes in Roseville is just one for every 1,000 people. The rate of property crime here is 12 crimes per 1,000 residents. They're both quite low and safety wouldn't be a concern if you move to Roseville. Even so, if safety is your number one priority, consider moving to Treelake Village or Heritage.
Cost Of Living In Roseville, CA
Even though Roseville isn't as expensive as, say, Los Angeles or San Francisco, it's not as cheap as some of the other cities in California. Let's look at all the different expenses that you may incur when you live here
According to Payscale, the cost of living in Roseville is about 30% higher than the national average, with food costing about 17% higher and healthcare, 4%.
Speaking of utilities in Roseville, your monthly expenses for the electricity in your home would be around $149.72. Your phone bill on a monthly basis would be around $159.60. Roseville has plenty of gardens where you can enjoy various recreational activities. So for getting around in the city, you'll need gas to run your vehicle. So, be prepared to spend around $3.20 per gallon.
Education In Roseville
If you're looking for a city with great schools, look no further than Roseville. The public schools in Roseville are highly rated and there are plenty of private schools to choose from too. In fact, the city has one of the highest concentrations of private schools in California!
There are also plenty of colleges and universities located near Roseville. Some of the popular ones are UC Davis, Sacramento State University, and Sierra College.
Top 5 Best Rated Universities
William Jessup University
Sierra College
Brandman University
Sierra College Roseville Gateway Center
National University
Top 5 Best Rated Schools
Olympus Junior High
Junction Elementary School
Blue Oaks Elementary School
Woodcreek High School
Roseville High School
Best Neighborhoods To Live In Roseville
Diamond Oaks
Diamond Oaks is in Placer County and is known to be one of the best neighborhoods in Roseville. Here, you'll get to experience a lifestyle that's a blend of urban and suburban cultures. If you love to be outdoors and explore new things, there are plenty of restaurants and shopping centers here. The place is also known for its numerous parks and relaxed way of living which is why many families have settled here. Roseville High School, Ferris Spanger Elementary School, Maple Hill Elementary Schools are some of the most highly rated schools here.
Median Home Value: $448,791
Median Rent: $1,807
Woodcreek Oaks
If you want to live in a serene and calm neighborhood then Woodcreek Oaks is just the place for you. One of the best things about this place is that a majority of its residents own their homes. It's the perfect place for retirees as well as families as there are plenty of parks where you can enjoy several recreational activities. Woodcreek High School, Heritage Oak Elementary School are a few of the best schools here.
Median Home Value: $464,489
Median Rent: $1,834
Sun City Roseville
This is yet another great neighborhood for retirees. The lifestyle of people living here is known to be quite healthy and active. It's a gated community with its own golf courses and clubhouse where you can enjoy your time playing golf or just having fun at the indoor swimming pool! So, if you're planning to spend your post-retirement days in an active neighborhood, this surely ticks off all the boxes.
Median Home Value: $470,273
Median Rent: $1,691
Johnson Ranch
A perfect blend of urban and suburban lifestyle is what you'll experience at Johnson Ranch. The place has several spots for recreational activities as well as tranquil streets where you can take a walk and feel at peace. All of this makes it a perfect place to settle, especially for retirees. There are many highly-rated schools in this neighborhood like Excelsior Elementary School, Ridgeview Elementary School, Greenhills Elementary School, etc.
Median Home Value: $609,244
Median Rent: $2.055
Morgan Creek
Morgan Creek is a great neighborhood for those who want to live in a suburban setting. It's located close to schools, shopping centers, and other important amenities, making it the perfect place for families with kids! That's not it, if you're planning to buy a house here, you have several options right from luxury homes to semi-custom homes. The place is surrounded by beautiful neighborhoods and you can witness the foothills and fairways from several houses here. So make sure to check that out when looking for a house here.
Median Home Value: $444,400
Median Rent: $1,604
Our Take On Roseville
Roseville is a great place to live! It has a thriving economy, plenty of schools and colleges, luxurious neighborhoods, and best of all, it's close to nature! Whether you're looking for a suburban or urban setting, Roseville has something to offer everyone. So what are you waiting for? Start with getting moving quotes with us and begin planning your move to Roseville!
Related: Cheap Movers: Top 10 Affordable Moving Companies In The USA
FAQs On Moving To Roseville
Is Roseville CA A Good Place To Live?
There are several reasons why Roseville is considered to be one of the best places to live in the US. First of all, the city is known for a thriving job market and plenty of opportunities in the retail industry. Also, the cost of living is also not that high here and so living here is quite affordable.
Is It Expensive To Live In Roseville CA?
If you're a single adult living in Roseville, your average expenses for housing, food, child care, transportation, healthcare and taxes would be around $43,241 annually as shared by 24/7 WallSt. This is relatively lower than the US national average of $45,534 annually for these basic utilities. So, living in Roseville is not that expensive but affordable for many people.
See also: 10 Most Expensive Cities in the US
Is Roseville CA Nice?
Roseville is one of the cities in the US that is very family-friendly and has plenty of outdoor activities for you. Right from shopping centers, restaurants to cheap houses, the city has so much to offer you. So, considering all these factors, Roseville certainly comes out as a nice place to live for many, especially for retirees and those who want to settle with their families.
Is Roseville A Good Place To Retire?
Roseville has earned the 9th spot on Money's Best Places To Retire list. The city has several outdoor activities for retirees like gardening, yoga classes, walking trails, and golfing. So, if you're looking for a relaxed and fun place to retire, then Roseville is one of the best places with several senior living communities and events.