Moving from NYC to Boston – Expert Tips and Advice


VanLines Inc
Secure Storage
Easy Booking Process
Fully Trained Employees
GET QUOTE

Colonial Van Lines
Storage Services
Long-Distance Moves
Corporate Relocations
GET QUOTE

Moving APT
Available Nationwide
Award-Winning Movers
Extensive Vetting Process
GET QUOTE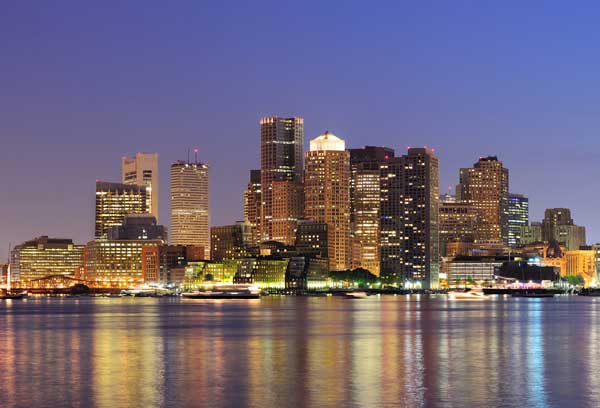 New York, concrete jungle where dreams are made of – these words aptly describe the Big Apple. The city where dreams are made into reality is an experience in itself! But dreams aren't materialized without putting in the work. And New York City is the city that never sleeps for this very reason! The city hustle culture is bound to get to you at some point and now it's time to take it a notch down. Time to pace yourself and give yourself the much-needed break from the super hectic New Yorker lifestyle. Boston is the perfect place to move to with just as many career opportunities as New York and a plethora of small-town neighborhoods that will make you feel at home.
Boston is well known for its famous clam chowder, Fenway Park, beautiful historic sights, timeless museums, and exclusive universities. But there is so much more to Boston than just these descriptors. A beautiful metropolis with a diverse and eclectic community paired with a booming economy and job market, Boston offers the perfect work-life balance that you've been missing in NYC. This article will answer all your questions regarding your move to Boston. How drastic of a difference will Boston's climate be in comparison to New York City? Will the cost of living be any better than in NYC? How well-maintained is the transportation system in Boston? So, dive right in and let Boston work its magic on you!
Factors To Consider Before Moving From NYC To Boston
Weather Conditions
Both Boston and New York City have somewhat similar climatic conditions due to their proximity to water bodies. Boston is situated near the Massachusetts Bay and has three major rivers running either through or adjacent to it. All these water bodies are bound to affect the temperatures and, subsequently, the overall climate of the city. Boston's temperatures do not fluctuate as much as the temperature of an inland city would, and all this is due to the humidity that these water bodies bring with them. The summers are not too hot and the winters aren't unbearable. Be prepared to see some fog and mist during your stay in Boston.
Spring in Boston is a welcome season after the freezing winters. The temperatures slowly begin to rise and the climate is pleasant with warm sunshine and cool breezes. The growing season – months between the first and last frost – begins and that's an indication for you to carry an umbrella or jacket along, as sudden showers are not unexpected at all. Boston summers can be delightful due to the coolness of the ocean breeze. Though the humidity might not be for all, the evenings tend to be much cooler and windy. Also, be aware that occasional thunderstorms are not uncommon in the region!
Here's the difference in temperature that you can expect during peak summers:
New York City in July – The average temperature falls between 70°F to 85°F.
Boston in July – The average temperature falls between 66°F to 82°F.
Autumn is the best time in Boston. With the crisp, cool air and foliage of yellow, brown, red, and orange, it seems like the world is painted in shades of gold! Autumn announces the need to carry along a sweater or scarf as the winds can be sharply cool.
As autumn gives way to winters, now it's time to take out those heavy coats and woolen sweaters. Snowfall is common from December to March. While the winters are not completely unbearable due to the humidity from the coast and the above-freezing temperatures, sudden snowstorms sometimes occur. Further, inland the temperatures drop lower so depending on your neighborhood, pack your winter essentials accordingly.
Here's the difference in temperature that you can expect during peak winters:
New York City in January – The average temperature falls between 27°F to 40°F.
Boston in January – The average temperature falls between 24°F to 37°F.
Cost Of Living
The living situation in Boston? Surely, you must have heard a great deal about the expenses and about how you should have good financial backing before you make your move here. While all of this is true, surprisingly, Boston's cost of living is lower than that of New York City's. Yes, you read it right!
The cost of living, housing prices, and facilities like healthcare, food and groceries, transportation, and other miscellaneous amenities in NYC are much higher than the same in Boston. The cost of living in the two metropolitan cities differs by at least 13% which still is a great difference, as long as you're saving some money. While Boston may undoubtedly be an expensive metropolis to live in, you'd still be finding the city cheaper and slightly more affordable than your time in New York, and that definitely sounds like a bonus!
Buying A House
Buying a house in Boston is definitely not going to be a cheap affair. Boston's housing markets have always been on the pricey side and a lot hasn't changed since. But one thing that has changed is that Boston's economy has fast-tracked quite extensively. This has enabled the residents to withstand and even thrive in the metropolis despite expensive housing. But since you're moving in from New York, here's some good news! The housing prices in Boston may be on the higher end but they're not as expensive as in NYC. What's even better is that unlike NYC's small-sized apartments and condos, Boston has a diverse range of housing options to offer!
Median Home Value In NYC: $753,782
Median Home Value In Boston: $728,730
Renting A House
While the rent in Boston is definitely lower than the rates in New York, renting in Boston can be a tricky situation due to difficult landlords. With an influx of students and young professionals flooding the city, the housing market has become especially competitive with landlords being difficult and inflexible. The monthly median rent in NYC is $3,795 while that in Boston is $2,520. The difference is very visible! Perhaps, the silver lining to this renting situation is that, unlike NYC's small apartments, the houses in Boston, though expensive, are rather spacious.
Utilities
The cost of utilities in Boston is a tricky metric to pin down. Many different factors influence your monthly utility bill from both personal preferences and considering the apartment you live in. Though on average, the monthly utility bills for a 915 sq. ft. apartment would be approximately $190, which include the basics like electricity, gas, heating, water supply, and garbage disposal. With additions like internet and cable, your utility bill is bound to vary.
Job Market
The entire globe took a hit due to the pandemic, and job markets and world economies were no different. Both New York City and Boston saw a hike in their unemployment rates which was alarming to all the professionals in the job sector. But now, Boston's unemployment rate is slowly decreasing and getting back to pre-pandemic levels. Having lived in New York, you're sure to have had various experiences in the job scene, with numerous job openings and a diverse market. But the competition and the hustle culture of New York are fierce. That's not to say that the competition in job markets in Boston is less or that the market space is less diverse. Boston is a major metropolitan city and the business center of Massachusetts, and that reflects in its job markets too.
With Boston's booming economy and a job market that is getting out of its pandemic rut and stabilizing very quickly, this metropolis has a lot to offer to its new and old workforce. Boston offers its workforce a variety of industries and services to choose from, ranging from business, marketing, accounting, real estate, architecture and engineering, travel and tourism, art and entertainment, media and publishing, food and hospitality, healthcare, education, and many more options!
Boston serves as headquarters for many global businesses and companies that constantly hire thousands of employees and pay attractive salary packages with numerous incentives. Some of these companies are listed below:
Deloitte
Amazon
IBM
Oracle
PwC
Accenture
Target
Home Depot
Starbucks
Dell Technologies
Walmart
The unemployment rate in Boston is slightly higher than that of New York City but not by much, so you don't have to worry about difficulties in finding a job. While New York has an unemployment rate of 6.3%, Boston's rate is 6.6% with a mere difference of 0.3%. But if this puts doubts in your mind, then you'd be pleasantly surprised to know that Boston pays its workforce better than NYC does. The difference in the median household incomes of the two cities is nearly $4,000! So, you'll definitely be earning well in Boston and enjoying a good quality of life as well.
Median Household Income in NYC: $102,946
Median Household Income in Boston: $107,608
Transportation
Boston's public transportation system is very elaborate and extensive, super-efficient, and affordable, making it the most used mode of commuting for working employees, students, and other residents. Boston's transportation system comes under the Massachusetts Bay Transportation Authority (MBTA) and includes various transit services like numerous bus routes and subway lines. Other than these, Boston also has water taxis, cab services, biking options, and trolleys that can be made use of.
Boston's subway system, more popularly known as the 'T', is a system of five color-coded subway lines that tend to operate between 5:00 am to 1:00 am. Most subway fairs begin at a basic cost of $2.40, or you can use CharlieCards – reusable cards for the 'T'. You can even buy one-day or weekly passes instead of having to carry change with you every time.
Boston's bus network can be a bit more complicated to figure out, all thanks to the confusing routes and road networks of the city. But the buses are very affordable and operate throughout the city.
If you're planning to explore the waterfront of Boston or simply go sightseeing during the weekend, you can make it extra adventurous by traveling by the water taxi. They are a more scenic option to tour the hotspots along the Boston harbor line. Most water taxis are available from 7:00 am to 10:00 pm daily.
Boston is a walkable and bikeable metropolis with dedicated footpaths, sidewalks, biking lanes, and trails for both pedestrians and cyclists. Most students and working professionals living in close proximity to their workplaces or universities tend to either walk or cycle down. With BlueBikes and BikeShare options wherein you can rent or ride a bike to a designated spot at a basic rent, biking is a very feasible option here.
Boston's Strong Point
Boston's extensive public transportation system makes traveling and commuting in the city very convenient. Furthermore, the transit system is continuously being upgraded to provide Boston's residents with an efficient commuting experience. This makes it entirely possible to live in the city without owning a car!
Boston is home to some of the most reputed colleges and universities in the country. Harvard University, Massachusetts Institute of Technology (MIT), and Boston University are a few to name. Boston's public school system is also no less, making it a prominent educational hub.
Boston is not a single-body metropolis and is rather made up of a diverse and eclectic mix of neighborhoods, each with its distinct and dynamic personality. Whether you prefer a laid-back and artistic vibe, a fast-paced city life, or perhaps the old-town vintage charm, Boston has it all!
Top Neighborhoods To Move In Boston
Fenway And Kenmore
If you are a massive Red Sox fan or simply love baseball, then Fenway and Kenmore neighborhoods are the perfect places for you. But baseball and the Fenway Park are not the only highlights of this vibrant neighborhood. In the past few years, Fenway and Kenmore have become true cultural and entertainment hubs. The neighborhood is a beautiful mix of museums, art galleries, and parks, so you'll never have a boring or mundane weekend here.
Fenway Park is huge on sports so the neighborhood would be resonating with the cheers of thousands of baseball fans during sports weekends. But that's simply the energy of this neighborhood! You can picture taking an evening stroll around the extensive ponds and lakes or in a beautiful rose garden enjoying a mesmerizing sunset. Paints a beautiful picture, doesn't it? That's Fenway and Kenmore for you!
Median Home Value: $955,000
Monthly Median Rent: $2,600
Allston And Brighton
Allston and Brighton is the perfect choice in neighborhoods for students and young professionals because of the affordable prices of apartments. Also, since Boston College and Boston University are within walking distance of this neighborhood, it comes as no surprise that Allston and Brighton is filled with collegiate students. Since the neighborhood houses young and energetic people, it is bound to become a trendy hotspot – if it hasn't already!
From Brighton Music Hall and the Harvard Stadium to Herter Park to the Charles River, the neighborhood has some amazing sights to offer. Add to that some trendy restaurants and Instagram-worthy food joints, Allston and Brighton is, no doubt, a quirky neighborhood to live in! But the best part of the neighborhood is its safety and friendly residents which will make the stay even more memorable.
Median Home Value: $499,000
Monthly Median Rent: $2,148
Somerville
Somerville is located to the north of Boston and Cambridge and is a quirky yet endearing neighborhood. With its rich history and eclectic community, Somerville maintains its charm in spite of the influx in population in recent years. Somerville is home to young professionals, hipster biking enthusiasts, and a generally chill, progressive attitude!
Make sure not to miss out on some of Somerville's incredible events like Porchfest, and movies at the Somerville Theater. Its community is super supportive of new artists, local products, and thrift shopping, which reflects in its unique urban-suburban charm. Somerville is a perfect place for both kids and adults alike, with numerous parks, tree-lined streets, triple-decker homes, great schools, and a safe community. What more does one need?
Median Home Value: $873,763
Monthly Median Rent: $2,195
Beacon Hill
Beacon Hill is the epitome of a quaint and picturesque small-town in Boston. The narrow-cobblestone streets, federal-style row houses, and old lamp posts lined throughout the pavements contribute to its vintage charm. Beacon Hill is home to one of the oldest libraries in the country, some of the most majestic museums, old-school pubs, and vintage boutiques, that add to its small-town neighborly feeling.
If you're someone who winds up early in the evenings' and wishes for nothing more than a quiet and peaceful night to relax and rest, then Beacon Hill is definitely the neighborhood you wish to stay in. So, it's safe to say that it doesn't see much nightlife and lacks the vibrant and lively city bustle but Beacon Hill is a green haven with numerous parks littered around the River Charles. It also has plenty of boutiques, restaurants, and cafes lining its street – the best of both worlds in its truest sense!
Median Home Value: $1,332,500
Monthly Median Rent: $2,650
Cambridge
Cambridge is known for offering small-town vibes with every convenience of big city life. Being the 'intellectual capital' and home to both Harvard University and MIT, it would come as no surprise that the residents of this neighborhood are well-educated and more progressive, liberal, and civic-minded than in other neighborhoods. Walking and cycling are the preferred modes of commuting for residents here, and for longer distances, the public transit system is very convenient.
Cambridge, as a neighborhood, is divided into multiple 'squares' that operate as sub-neighborhoods, each having its own distinctive charm yet seamlessly melding as one to portray the Cambridge community. The neighborhood has many restaurants, bars, cafes, and bakeries – a dream come true for foodies! Furthermore, the excellent school system, beautiful public parks, and options for outdoor activities like boating and rowing on River Charles, make this neighborhood a perfect place for families.
Median Home Value: $982,371
Monthly Median Rent: $2,654
Things To Take Care Of When You're Moving From NYC To Boston
Ensure to choose a neighborhood based on your workplace or college. No doubt, Boston's highly efficient and affordable transportation system will make the commute easy, but renting a place or buying a home at a place with a nearby bus stop or subway stop will make your everyday commute easier.
Before you make a move, ensure that you can afford Boston's living costs and housing prices. Of course, having lived in New York City, the prices might not scare you away. But it's always a good idea to be well-prepared and have some savings kept aside for your move to Boston.
Invest in a few good pairs of sneakers and a commuter pass upon moving to Boston. Boston is one of the most walkable cities in the country and most of the residents walk around to get to their destinations. Or else, they make use of the public transit system, but that too requires some amount of walking to and from the stops to your destination.
See also: Best Moving Companies in Boston
NYC To Boston Moving Costs
Moving is a big task and is bound to incur some big costs. Add to that moving from one major metropolis to another, the moving costs is sure to be pricey. On average, a move from New York City to Boston would cost you around $2,200 to $2,500, depending on the number of items, truck and trailer expenses, gas and mileage, the distance of the move, and so on. This cost is variable and can change depending on if you are purchasing packing supplies, moving equipment, extra labor, insurance costs, and additional services like packing and unpacking.
Summing Up
Whether you're moving for a new job or education purposes, to give your family a better life, or because you simply crave the quiet, small-community feel paired with the amenities of a metropolis, Boston has something for everyone. And moving from NYC to Boston shouldn't be too much of a challenge in terms of adaptability, since both these cities are quite similar to each other. Furthermore, this article should answer all those unanswered questions and curious doubts chipping away at your mind and put you at ease about your move!
FAQs On Moving From NYC To Boston
Is Boston A Great Place To Live?
Boston is one of the best cities to live in America due to its constantly growing job market, booming economy, high quality of life, and metropolitan amenities. To add to this, Boston is an educational hub of the country and has numerous jobs in the fields of technology, innovation, finance, and education which are the leading industries in any economy. While the cost of living is high for the city, the quality of living is reflected perfectly as well.
What Do I Need To Know Before Moving To Boston?
Some of the most important points to keep in mind before moving to Boston is that the cost of living in Boston is high. Also, Bostonians tend to walk or use public transportation over driving around. And finally, Boston's residents are avid sports lovers and immensely proud of their city!
Do You Need A Car In Boston?
Boston's public transportation system is well-maintained, efficient, and affordable for everyday commuters. So, even if you do not own or drive a car, you'll not face any problems traveling through the city. With numerous subway lines, bus routes, bike lanes, and even trolley lines, commuting through Boston will be easy. If you do drive a car, just be prepared to see some traffic congestion during rush hours, parking problems, and finally, confusing routes to navigate around.
What Is The Coldest Month In Boston?
The coldest month of the year in Boston is January when the average temperature ranges from a low 24°F to a high 37°F. And the month of January almost always sees snowfall, which can fluctuate from a little snowfall to a full-fledged snowstorm.
See also: Moving from NYC to Philadelphia