Home Cleaning Services to Use When Moving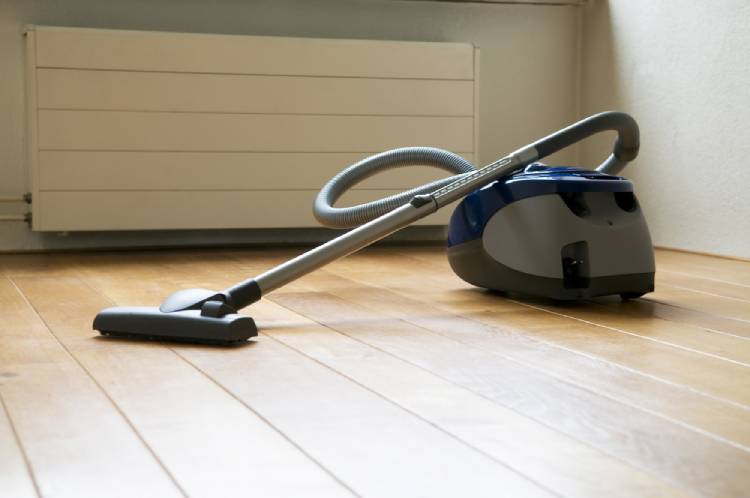 Moving is an exciting but also stressful time. It might seem like you have your whole life to organize and clean before the big day arrives, but that's not always the case. When it comes to cleaning up before moving out of your old home or apartment, many tasks need to be completed to leave it spotless. This article will discuss some of these tasks and how they can help make the process much easier for you.
If you have the time and energy to do all the cleaning tasks before moving, then it is definitely advisable. Not only will it make your move go a lot more smoothly, but you'll also be able to leave your old place looking and feeling like new. And if you're really pressed for time, there are always professional home cleaning services that can take care of everything for you in a fraction of the time. So whether you decide to do it all yourself or get some help, make sure to take care of your home cleaning before moving.
Hire Professionals
If you don't have the time to clean your house and have the money, hiring experts is a good idea, especially if the property is big with many floors. It may be worthwhile to hire a cleaning service to perform a thorough job if you're a renter, and your security deposit will be refunded based on the condition of the property when you leave. If you're too busy with other things such as jobs, children, and so on, you may not have enough time to clean your home yourself. We also recommend hiring a professional cleaning service if this is the case. However, if you're on a limited budget and have plenty of time to devote to housekeeping, a do-it-yourself cleaning routine will likely be just fine.
See also: Things a Landlord Can Deduct from a Security Deposit
Some cleaning services also offer move-out specials, which can cover all the necessary cleaning tasks in advance of your move. Just be sure to inquire about this before hiring a service so that you're not surprised by any extra charges on top of the already expensive moving process.
See also: Best Home Deep Cleaning Services
What are the services that are accessible?
Pre-move clean-up: This service includes a deep clean of your current home so that you can leave it in good condition for the new tenants or owners.
Post-move clean-up: Once you've moved all your belongings into your new home, this service will help you get everything organized and cleaned up.
Move-in clean: This is a thorough cleaning of your new home, so you can start fresh without having to worry about the mess.
Maintenance cleanings: Regular maintenance cleanings will keep your home looking its best and help prevent the build-up of dirt and dust.
If you choose to have your home cleaned by a professional cleaning business, there are a few things to keep in mind.
How to find a Home Cleaning Service?
Ask friends and family for recommendations
The first step in determining a cleaning service is to ask friends, family, neighbors, and anybody else you can trust. This might be the route for you if you want a small team or just one cleaner. Keep in mind that employing a private housekeeper may be less expensive than hiring a professional cleaning company, which frequently includes additional expenses. If you're looking for an eco-friendly option, ask your friends and family if they can recommend any green or sustainable cleaning services.
Browse Online
If you want to hire a cleaning service, look on an online marketplace for choices. Angie's List, Care.com, ThumbTack, and Housekeeper are just a few of the websites that people use to locate cleaning services. Several handy Maid Apps are available, such as Handy, TaskRabbit, and Neatso, which can connect you with vetted and qualified professionals in your area. You can also search on google to find cleaning companies in your vicinity.
Interview the Cleaning Service
Once you've shortlisted a few services, it's time for an interview. This is especially important if you're hiring a service for the first time. Ask about their experience, what services they offer, how much they charge, and what kind of insurance they have. Be sure to get a sense of their personality, as you'll be working with them on a regular basis. If you have any specific requests or needs, communicate these during the interview.
Get References
References are a great way to get an idea of what the service is like, how they work, and if they're a good fit for you. Any professional cleaning service should be happy to provide references. Don't be afraid to ask for them, and be sure to call at least a few of them.
Ask about Cleaning Supplies
Some cleaning services will bring their supplies, while others may expect you to provide them. If you're supplying the cleaning materials, make sure to ask the service what they prefer. This will help avoid miscommunications and ensure everyone is on the same page.
Schedule a Trial Run
Before hiring a cleaning service, ask if they offer a trial run. A trial run is a great way to see if the service fits you and your home. It also gives the cleaning service a chance to see your home and how they can best work within your schedule. It can also help you gauge the quality of their work.
Get a Quote
Most professional cleaning services will give you a quote after they've assessed your home and needs. Be sure to get quotes from several different companies so that you can compare pricing and services. It's important to remember that the cheapest option isn't always the best.
Check Insurance and Certifications
Before hiring a house cleaning service, be sure to ask about their insurance policy and certifications. You don't want to be liable for any damages or injuries during the cleaning process.
Be Mindful of Additional Costs
Many professional cleaning services include additional expenses, such as travel time, supplies, and tips. Make sure you're aware of these costs before hiring a service so that there are no surprises.
Create a Schedule
Once you've hired a cleaning service, be sure to create a schedule. This will help ensure that everyone is on the same page and that your home is being cleaned on a regular basis.
Why Should You Hire a Cleaning Service When Moving
There are several reasons to hire a cleaning service when moving. A few of them are given below.
More Efficient and Time-saving
One of the best reasons to hire a professional cleaning service is that it's more efficient and time-saving. You don't have to worry about cleaning your home before moving, and you can focus on packing and preparing for the move instead. On the other hand, professional cleaning companies educate their staff in the art of cleanliness, providing comprehensive information about cleaning agents, safety, chemical storage, and sanitizing. In addition to that, employees are trained to be quick and efficient.
Less Stressful
Another reason to hire a cleaning service is that it's less stressful. You don't have to worry about cleaning your home before moving, and you can focus on packing and preparing for the move instead.
Quality Cleaning
Professional cleaning companies use quality products and equipment which ensure a comprehensive clean. They also have the experience and expertise to deal with tough or sensitive areas such as ovens, air vents, and chimneys.
How much do home cleaning services cost?
Housekeeping costs vary greatly depending on services provided, the area of your home, and the size of your house. Many housekeepers charge an extra fee for houses with steps or multiple levels since these may be more difficult to clean.
Professional household cleaning services tend to be more expensive than private housekeepers. According to HomeAdvisor, the average hourly cost of a housekeeper is between $15 and $40. According to ThumbTack, the "national average cost of house cleaning is $25 to $50 per hour per cleaner." A thorough cleaning of a 2,000 square foot home should take about three to four hours.
DIY Home Cleaning
If you are tight on budget, you can always do some cleanings yourself. This will help to cut down on the cost of hiring a professional service. Furthermore, if the house is a tiny apartment or condominium (such as a simple, quick clean), this is another incentive to clean it yourself. However, if your home is large and you don't have the time to clean it yourself, hiring experts is the way to go. Here are some cleaning suggestions for folks who want to do a majority of the cleaning by themselves:
Before beginning the cleaning process, make sure you have all of the cleaning materials on hand that you will need. These materials might include All-purpose cleaner, Window cleaner, Glass cleaner, Bathroom cleaner, Toilet brush, Dishwashing detergent, Carpet cleaner, Tile Cleaner, Mop, Broom, Dustpan, Vacuum cleaner, Rubber gloves.
Whatever is above the ceiling, whether it's lights or fans or any other thing, should be cleaned first. Last to clean are the floor (and anything below)
While cleaning, be sure to complete a final sweep of the property. Don't forget to check cabinets, closets, the refrigerator, and the pantry for any forgotten items.
Make sure to clean the stove and oven. This could be done with a commercial oven cleaner or baking soda.
Wash all of the windows inside and out. If you have screens, be sure to take them off and clean them as well.
Clean the mirrors and fixtures
Polish the furniture
Shampoo the carpets
Wipe down all of the walls
Pressure wash the driveway and sidewalks.
Sweep the chimney
See also: How to Pack Your Kitchen for Moving
Conclusion
To make your move as stress-free and successful as possible, we recommend you consider hiring professional home cleaning services. Cleaning experts can help you with the deep cleaning of tough or sensitive areas in the house like ovens, air vents, chimneys. Furthermore, they use quality products to ensure a comprehensive cleaning for your new place!
Frequently Asked Question
How do I clean my house when moving out?
Here are a few tips for cleaning your house when moving out:
Remove all of the nails from the walls and fill any holes.
If required, apply another coat of paint.
All of the doors should be cleaned.
Wipe the ceiling fans with a soft cloth, and the windows and mirrors
Deep clean all of the cupboards and cabinets and any sinks, tubs, showers, and toilets.
Should I hire a cleaner when moving?
Hiring professional cleaners to handle move-in and move-out cleanings is one of the best ways to decrease your stress level. The simplest method to ensure you receive your deposit back in full when leaving a rental property is to hire a specialist to do a move-out cleaning after you vacate it.