The Ultimate College Packing List for Girls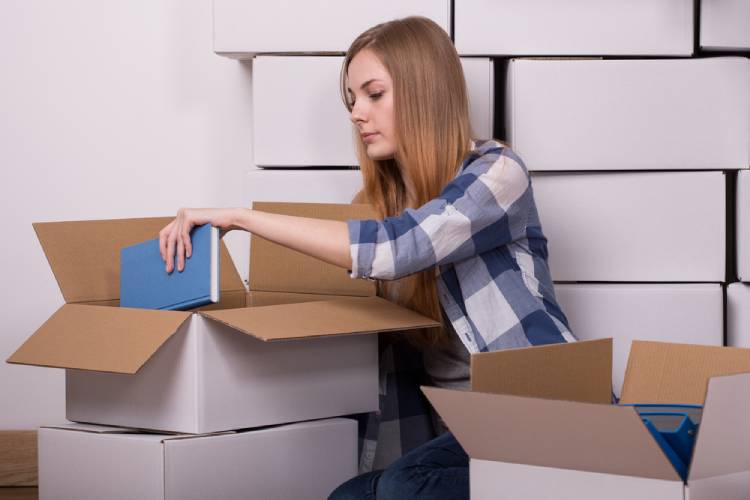 Getting all packed up for college is one of the most exciting things ever. The excitement of freedom, and the daunting responsibility that comes with it, are quite something to prepare for. Before you get carried away, get down to reading up on the ultimate college packing list for girls, curated keeping you and all the other promising young women in mind. From a bunch of essentials to things you didn't know you'd need, we've covered it all.
Room Essentials
A dorm room needs comfort, and you need as many things as you can to keep it clean and organised. You'll suddenly be in charge of your day-to-day life, and ticking off the items on this list just makes it easier.
Mattress pad: The worst thing to do is try to sleep on an uncomfortable bed, especially when the rest is needed in your busy college life. Get yourself a mattress pad for that good night's sleep.
Mattress cover: Check the size of your dorm room bed, and purchase a mattress cover that folds over slightly under all four sides.
Pillow covers, sheets and blankets: You can get yourself a matching set of these, to give your room the vibe it needs. Make sure you carry two sets each of pillow covers and sheets, and check the size as some twin beds are extra long.
Laundry basket: College life is busy, and laundry day may not come around often. You'll likely be trudging up or down flights of stairs with a pretty huge bundle of clothes. Thankfully, laundry baskets can be both colourful and functional; ideally go for one with straps.
Laundry items: Carry plenty of hangers to hang your clothes, and a mini rack for clothes that are air drying. Invest in a good laundry detergent as well.
Command Hooks: It's quite likely that you won't be allowed to damage your room wall in any way. Get yourself Command hooks – they come with adhesive strips so you can pull them away without damaging the wall. Use putty for your posters if you have any.
Desk lamp: There's nothing like a cute desk lamp to brighten up your study space without bothering your roommate. After all, you never know how sleep schedules will fluctuate when you're in college! Choose functionality over aesthetics for your desk lamp, to help you focus better.
Mini trash can and garbage bags: From wrappers to pencil shavings, keeping a mini trash can in your room is a good idea. You and your roommate can use it, leaving your room nice and clean. In addition, your dorm should have a good disposing option for menstruation products, but you can always keep a lidded mini trash can in the bathroom with spare garbage bags.
Bed risers and storage totes: There has to be space in your room for all the stuff you're going to bring. Using bed risers and lidded storage totes is a great way to create extra space and store things.
Power strip: Your room will have a limited number of plug points, and you may not be allowed an extension cord. Instead, let a power strip be your lifesaver – now you can charge your phone, plug in the water heater, use the curling iron and whatever else, all in one go!
Whiteboard: Not only can a whiteboard help with remembering things to do and listing down tasks, it can also add some character to your room. If you can't find a cute looking one, just get some neat magnets to spice it up.
Alongside these, you can also throw in a handheld steamer; it's lightweight and gets the job done. Keep a mini sewing kit and a first aid kit, you never know when the need for either of these may arise. Remember to pack up your day-to-day essentials as well, like your hairbrush and plenty of hair ties, your dental hygiene kit, and any anti-allergens you may use.
Kitchen Items
You'll likely be using a communal kitchen, but you may just be allowed some appliances that make your life a little easier. Read up on these, check if they're allowed, and get set to stock up on everything you could need.
Water bottle
Mini fridge/microwave
A set of plates/bowls/cups/cutlery
Dish soap and sponge
Electric water heater (for tea/coffee)
Quick and easy snacks (granola bars, instant noodles, soup cans, biscuits)
Can opener
Food storage containers
Travel mug
All surface cleaning spray
Wipes/napkins
Bathroom Essentials
If you're lucky your dorm room will come with a small attached bathroom. In most cases, each floor will have a communal bathroom, while you'll have a sink in your room. Read up on these bathroom essentials to get as prepared as possible.
Bathrobe and flip-flops: Instead of carrying a change of clothes and rushing to get changed in the damp bathroom, wrap a bathrobe around you instead. Make sure you have a pair of sturdy shower flip-flops to make sure you're not barefoot or slipping around.
Portable shower caddy: You don't want to play a balancing act with all your toiletries when you're on your way for a shower. Get yourself a portable shower caddy to make life much easier for you. The caddy should hold:
Your room key
Body soap (ideally go for liquid as it is much easier to store and transport)
Loofah/scrubber
Shampoo
Conditioner
Razor and shaving foam (for the days you need them)
Leave any hair products or body moisturizers behind in your room. Avoid wasting time in the showers, you don't want to keep people waiting! Once you're out and back in your room, you can indulge in all the self care you want.
See also: How to Label Boxes for Moving
What A Girl Needs
We've thrown in this list to go beyond the basics. While these aren't essentials, using them could help with efficiency and organisation.
Jewelry organizer: Moving to a dorm often puts priority and important items above all else. But take it from us, there's no harm in carrying jewelry with you. Just use an organizer so you don't get late for class trying to detangle a chain from an earring.
Skirt hanger: While carrying ordinary clothes hangers are a must, grab a hold of a few skirt hangers as well. The double clips retain their shape and save you from the bend in the fabric caused by looping them over regular hangers.
Scarf holder: If you're a girl who fancies her scarves, get yourself a scarf holder. It takes up minimal space, saves you the mess of scarves thrown around, and you can quickly grab one without a fuss.
Makeup organiser: Leave the stackable drawers for academic stuff, and avoid scattered messes with the help of a makeup organiser.
Throw pillow: You can always opt for a throw rug or blanket, but if your dorm room is small, it'll just add to the clutter. Consider getting a throw pillow. They're smaller and can prop you up comfortably when you're in bed.
String lights: The cozier and more 'vibey' your room is, the sooner you'll settle in. While only you know how to cozy up your corner, consider string lights. Easy to put up, they brighten up any space and give off great aesthetic vibes. Maybe even opt for a salt lamp if it is allowed.
Things To Keep In Mind
Don't go overboard: Carry one pair of heels/fancy shoes, one casual pair, and one formal pair – you won't need too many shoes. This saves up massively on space. Similarly, carry one formal set of clothes, and don't carry one too many sets of regular everyday clothing.
See also: How to Pack Shoes for Moving
Don't bundle in all your winter necessities: Unless you're someplace snowy, avoid carrying bulky items like that comforter, your fuzzy socks, warm fur winter boots and your cozy cardigan. Only take what you think will be necessary; you can alway get your parents to drop off a winter package if you need it.
Forbidden items: We highly recommend contacting your college and getting a list of the items that are not allowed in your dorm room. Do this before you start your shopping. This can include candles, extension cords, air conditioners and microwaves. There are always simpler alternatives you can opt for.
Don't forget the basics: In all the rush, make sure you pack things like your cellphone charger, a portable charger, a USB and a hard drive, staplers, scissors, tape, your laptop and it's charger, and a universal plug adapter. Update all your softwares, especially the anti-virus software on your laptop.
See also: Tips for DIY Sturdy Packing
Consider buying a laptop lock for peace of mind when you're leaving it behind. Get binders for your notes, and stackable trays to store your things. Carry plenty of stationery and notebooks if you need to. Keep a bathing suit with you as well. Lastly, don't forget an umbrella for the rains! The ultimate college packing list for girls is sure to have your back. If you still need a backup list, read up on the only dorm room checklist you'll ever need. Prepping for college has never been easier, and with our help, moving to your new dorm room can be just as smooth.