How and Where to Rent Reusable Moving Boxes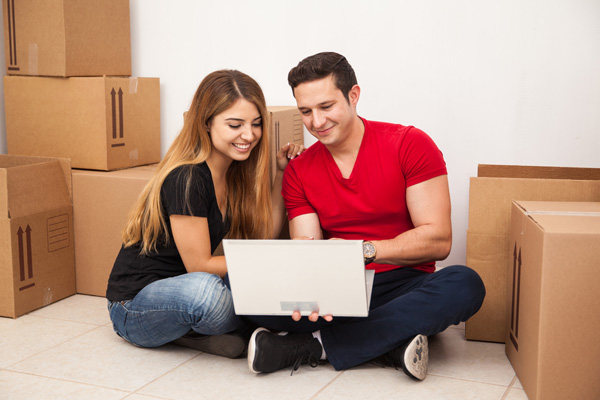 It's no secret that moving is a huge pain. From packing up all your belongings to lugging them to and from your new home, the process can be daunting. But one way to make things a little bit easier on yourself is to rent reusable moving boxes instead of using cardboard boxes. It might sound like a silly luxury, but if you're looking to make your next move as painless as possible, reusable moving boxes are worth their weight in gold.
How to find a box rental company
If you want to rent reusable moving boxes for your next move, the first step is to find a company that rents them. It used to be that there were only a handful of companies in each city that provided this service, but these days it's becoming increasingly popular and easy to find a reusable box rental place. Many of the larger retail chains carry or can order reusable moving boxes for you, and some companies even rent out other types of storage containers as well. If you're looking to save money on your move, look into a locally-owned company in your area. They may not have the flashiest website or the most comprehensive selection, but they'll likely offer lower prices than a national chain.
Once you've found a company, do some research on whether you should rent plastic moving boxes or cardboard moving boxes.
See also: Types of Moving Boxes
What to look for in reusable moving boxes
There are a few things to look for when renting reusable moving boxes. Make sure the company you choose carries the size of box you need, as larger items require larger boxes. Also, look for sturdy and secure lids as well as handles that will allow for easy lifting and carrying. If the company offers packing supplies such as tape or plastic wrap, check to see how much they cost. These items can quickly raise the price of your rental, so if you're on a budget, ask about using your own instead.
Where to rent reusable moving boxes
As plastic moving boxes become more popular, more companies offer them for rent. Plastic moving boxes are better for the environment than cardboard boxes, so it is worth looking into these companies. Here is the list of companies from where you can rent reusable moving boxes
U-Haul Ready-To-Go Box
If you need to move, U-Haul has an easy rental system for plastic moving boxes. You can use them for residential moves, business moves, and even storage during renovations. U-Haul is a well-established moving & storage company, so you can be sure that they will be able to meet your needs.
The U-Haul plastic containers are environmentally friendly. U-Haul reuse and rents out their plastic boxes as many times as possible. When they start to break down, they recycle them to make more plastic moving boxes.
And U-Haul Plastic boxes are easy to stack.
You can rent the boxes for as long as you need them
The price for U-Haul plastic moving boxes may differ depending on where you live. But typically, it costs $1.50 per box for the first week, and then an extra $1 per box for each additional week. For 12 boxes, that would be just $18 for a full week's use.
Bungo Box
Bungo Box says customers can save on average 50 percent by renting plastic moving bins from them instead of buying cardboard boxes. Their process is simple: tell them how many boxes you need and when you need them, and they will drop them off at your door. When you are done, they will pick them up.
They are designed for easy lifting
Environment Friendly
They clean and sanitize each box after use
You can rent boxes for your move for around $56 to $168 for a week. This price depends on how many boxes you need and how long you need them. If you spend more than $75, you will get free delivery and pick up.
Rent A Green Box
Rent A Green Box provides plastic moving boxes made from recycled materials. These boxes help reduce the amount of waste produced when people move. You can purchase sustainable packing paper and foam padding to use with your boxes.
Recopacks are water and dust-resistant. They are also crushed and tear-proof.
They help you pack your belongings efficiently so that you can fit more into your moving truck.
You can get ten large Recopacks for $33 per week.
Rentacrate
Rentacrate is one of the oldest plastic moving box companies. This company helps businesses move but also offers rentals for residential moves.
Rentacrate also offers more unique options, like plastic wardrobe bins and crates explicitly designed for moving computers, TVs, and AV equipment.
You can save space in your home by folding empty boxes flat instead of stacking them. This will make it easier to find the box you need when you need it.
The rates for these boxes are dependent on the kind of box you want, how many you need, and how long you will use them. On their website, you may discover a cost breakdown.
Bin It
Bin It offers 25 percent less expensive plastic moving boxes than cardboard containers and 20 times more strength. You'll be notified in real-time about delivery and pickup dates, so you'll never be left in the dark again about when your boxes will arrive.
Free pickup and delivery with free supplies
The plastic container or boxes are cleaned and sanitized regularly.
The price for a storage unit depends on the city. In Nashville, you can get a unit for $60 for two weeks. In New York City, the price is $109 for two weeks.
Redi-Box
Redi-Box, a Chicago-based company, delivers plastic moving boxes to your home and picks them up when you're finished, so you don't have to figure out how to transport them to a distribution center.
Each of their boxes can hold 35% more than a cardboard box.
Their containers are crush-proof and waterproof
And they offer free pickup and delivery service
Residential pricing starts at $99 for two weeks' worth of 20 boxes, plus a $15 per week fee for every subsequent week you keep them.
See also: Guide to Cheap Moving Boxes
How to pack and unpack your reusable moving boxes
Once you've got your reusable moving boxes, you'll need to know how to pack them. Here are some tips on doing just that:
Use the same size box for all of your light and small items. They're easier to stack in high piles this way, and they're less likely to shift around inside the box during transit.
Stack heavier items at the bottom of each box (the floor or base) to keep them from becoming crushed by other items. Put lighter items on top that can easily be moved around if need be. This also keeps fragile items safe if someone accidentally drops the box.
Wrap all sharp corners with plastic wrap, so they don't stick through the cardboard or scratch other items. This is especially important to do with any dishes you might have in your kitchen boxes.
Don't forget to label each box with its contents! It can be just as much of a hassle trying to unpack all your boxes and figure out what's inside them as it would be just labeling them ahead of time.
If you have many larger items that won't fit in standard boxes, then it's best to invest in wardrobe boxes. They're specifically designed for hanging clothes and come with hangers built right into them.
How to recycle or donate your used boxes
Once you've made it to your new place, you'll need to figure out what to do with your used boxes. You can always keep a few in storage if you have a break in between moves and might need them again, but the rest should be recycled or donated. Here's how:
If your cardboard boxes are in good condition, then you can donate them to a moving company or homeless shelter. They'll be used again by others and will put less strain on the environment.
If they're ripped apart or badly damaged (which they probably will be after moving), then they should go in the recycling bin. The average family will discard about ten full cardboard boxes every time they move! So even if you do donate or reuse, be sure to recycle as well.
Conclusion
Moving can be a hassle, but it doesn't have to be expensive. By using reusable moving boxes and recycling or donating your old ones, you can save yourself some money and help the environment too. And if you need any extra packing supplies, there are plenty of ways to get them without spending a lot. So before you start stressing about your upcoming move, take a few minutes to read this article and get prepared!
Frequently Asked Questions
What can I use instead of moving boxes?
Suitcases with Wheels, Backpacks, Handbags, Briefcases, Dresser Drawers, Tote Bags, Pots and Pans, Trash Bags are just a few of the items you may utilize instead of packing boxes.
Are plastic moving boxes worth it?
It is possible to use recycled cardboard boxes, but using plastic boxes is a better option. They are stronger than cardboard and will protect your belongings from the weather.
What are wardrobe boxes?
Wardrobe boxes are plastic containers designed for hanging clothing. They come with built-in hangers and wheels to make moving easier.
What should I put in my moving boxes?
The contents of your moving boxes will depend on what you need to pack—household items, books, kitchenware, etc. The best idea is to label your boxes so you know exactly what's in each box when you get to your new place.
See also: What will Movers not Move
Will Walmart give you moving boxes?
Walmart offers a variety of moving boxes. You can order the boxes on Walmart's website and then pick them up at your local store the same day. This is very convenient if you are busy during your move or home renovation project.