Expedia Van Lines Review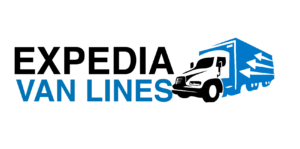 In today's day and age, we've always got too many options to choose from. Chips? Too many brands, so many more flavors. Shoes? Let's not get started. Chocolate? Do we have to choose? With all these things, you'd probably have a few favorites that are your go-to among the crowd. But very few people have a favorite moving company, and yes, you'll be flooded with choices here too. We've taken the responsibility of 'sampling' a few companies to give you an honest run-down of all they offer, and today we focus on Expedia Van Lines. From fee structures to the good and the bad, we've covered it all in our comprehensive Expedia Van Lines Review.
Overview
There's a lot about Expedia Van Lines that makes them stand out from their competitors in the moving industry. Based in Houston, Texas, they have a range of local and long distance moving services, alongside several related services. Expedia Van Lines serves almost all of America – their service extends across the 48 constituent states of America. One of their noteworthy features is their upfront pricing – something rarely seen in this industry. With pricing sheets as detailed as theirs, you know just how much you're paying, and just what you're paying for.
Expedia Van Lines has an extensive list of add-on services that you're bound to find useful, even though you may not initially think you need them. Among these are custom crating, piano transportation and freezer transportation – features that are rarely otherwise seen. They also have extensive background checks for all their movers, so you can chalk that up to their reliability. All of this is just the tip of the iceberg, so read on to know more about this moving company.
What Services Does Expedia Van Lines Offer?
Local, Long Distance And International Moves
As mentioned, Expedia Van Lines is based in Houston, Texas. But this far from limits the range of their services; plus, each service has a different pricing model. Any move under 300 miles is considered a local move when moving with Expedia, and these moves are charged by the hour. Hourly rates are always preferable when moving over shorter distances, since you can see the work getting done and are charged for exactly how long it takes from start to finish. Binding estimates are costlier for local moves; they take into account the maximum amount of time the job will take plus any delays.
Binding estimates are ideal for long distance moves, since you won't have to face the hassle of surprise 'last minute costs' – what you're told at the start is what you pay. But with Expedia's exceptional price transparency, you have nothing to worry about, whether you move locally or long distances. This same trustworthiness is reflected in their international moves as well. To us, a company that takes the same care of its local clients as it does of clients that cross state or international borders is a company worth looking out for.
Another advantage of moving with Expedia is their GPS tracking. With long distance moves comes the worry of not knowing where your shipment is, and not having a convenient way to track it. While most moving companies have some way or the other to track shipments, these are often unnecessarily complicated and involve downloading an app or speaking to a customer service representative who then connects you to someone else. But with Expedia's GPS tracking, you can get the live location of your shipment and its truck at any point of time, day or night.
Residential And Commercial Moves
Expedia Van Lines are pros not just when it comes to distances, but also when it comes to types of moves. Moving an apartment is nothing like moving a house and the logistics vary over a wide range, from navigating stairs and elevators to navigating sharp corners. Experience in both is necessary for expertise in both, and that's just what Expedia Van Lines promises. And unlike some other moving companies, they have no restrictions – local or long distance, they can move apartment or house.
Added to this is their experience moving offices for corporates, from the smallest to the biggest. Expedia can ensure your corporate move goes smoothly enough for you to resume work in your new location as soon as you're all set up. They can move all sorts of large and heavy equipment, from printers to fax machines, from photocopy machines to water coolers.
Full Service Packing And Unpacking
Packing is one of those tasks that is almost always underestimated. Your hassles begin with finding moving supplies, and figuring out how much of what you need. Most people land up either buying too many supplies, or buying too few. And then comes the time-consuming, exhausting packing. According to our moving timeline, packing is something you should do in the 6th or 4th week before the move, but this also depends on how much you have to pack and your schedule.
But if you're moving with Expedia Van Lines, simply opt for their full service packing. Their crew will come over, bringing with them all the necessary equipment and packing supplies. Since they're so experienced, they'll know just how much to bring based on your inventory. From special packing for fragile items to even packing up TVs that don't have their original boxes anymore, these guys can handle it all.
See also: Top-Rated Full Service Movers
Plus, once you've reached your new home and the Expedia team have unloaded your shipment, they can also unpack it. Most people assume that once you've moved, your worries are over, but with these guys taking on the unpacking and leaving you to recover, you truly have less to worry about. Once they're done with the unpacking, they'll clear out all the moving debris and garbage, leaving you to settle into your clean, new home in peace.
Expert Protection
Sure, waxing eloquent about services offered is fine, but moving also involves a lot of risk when it comes to things breaking, snapping or falling apart. This is even more so with long distance moves, since your furniture and items undergo that much longer a drive in the back of a truck. But Expedia Van Lines ensures you don't need to worry about the safety of your things during transit, while packing and loading, and while unloading as well.
For one, they have full blanket wraps for your furniture that needs it, which goes over and above the bubble wrap and other packaging. This extra cushioning helps to absorb shock from any sudden bumps or movements, or any other pieces of furniture accidentally bumping against it. This saves the piece from damage, keeping it securely protected. Expedia can also help you move antiques and high-value items with the help of their expert crating solutions. Tucked away in a hardy crate, these items will make the journey without as much as a scratch on them.
But moving can be frighteningly unpredictable, and things can fall out of control sometimes. This unpredictability is why insurance exists – to protect your items, especially the valuable ones, in the event that things take a turn for the worse. You can always look into protection and insurance from a third-party, but you should also know that Expedia has packages of insurance that you can utilize.
Expedia Van Lines also works to ensure that your house is not damaged when loading or unloading your items. They do this with the help of both, wall and floor protection. Wheeling your heavy fridge on a dolly? No problem. Navigating a couch up some stairs? Like Ross, you can 'pivot' all you want, but luckily for you no damage will be incurred. Since the crew will be doing the moving, you can wave goodbye to the pivoting as well – they're experienced enough to know exactly what to do!
Storage Services
As mentioned, moving can come with a dose of unpredictability. But with Expedia you have little to worry about. Sometimes our new house or apartment just isn't ready yet, sometimes we aren't ready to be surrounded by all our things at once, and sometimes, there's just not enough space for it all. Whatever your scenario, Expedia Van Lines has storage facilities to come to your rescue. Better still, you get a month's storage for free when moving with them!
How To Contact Expedia Van Lines?
Option 1
Expedia Van Lines' website does have a form to fill to request for a quote, but as of yet, all it shows is their contact information. Up until they give clients the option to receive an online quote, your best bet is to call them up for a chat. Based on other reviews we've read, these conversations generally go well and their representatives are well-informed and helpful. They also claim to be a company you can contact 24/7.
You can contact Expedia Van Lines
Option 2
Expedia Van Lines has their main office located in Houston. If you live around the area or in Houston, you can always drop by to speak with them.
Expedia Van Lines Office Address:
530-540 Portwall St., Houston TX, 77029
Option 3
Too shy to initiate things with a phone call or an in-person meeting? We understand. Simply send in an email to Expedia Van Lines and expect a response. You can email them at info@expediavanlines.com.
Why Choose Expedia Van Lines?
Upside
There's so many positives when it comes to whether you should move with Expedia Van Lines or not. For one, as mentioned, their price transparency is unlike any other, and they take every effort to ensure their clients know just what they're paying for. The company prides itself on high-quality service and by the looks of things, strives to maintain this high standard with all their moves. Their services are bountiful to say the least, and are exceptionally helpful no matter how far you have to go or how much you have to move.
Yet another reason why Expedia is a good choice is their price matching policy. If you happen to find another legitimate national moving company that gives you the exact same services you are paying Expedia for, at a cheaper rate, they will match that price. It takes a company that is confident in themselves, their rates and services to offer price matching policies. This certainly reflects well on them. Pair this up with their free month of storage and wide range of service across the USA, and Expedia Van Lines shapes up to be quite the good company.
Downside
There's a few downsides when it comes to Expedia Van Lines, and these may be enough to make you change your mind. For one, they don't have the option of online estimates, and you're required to speak with someone from the company to understand what your quote will look like. This can be pretty inconvenient, especially considering the number of moving companies that offer free, non-binding estimates on their website or with an email.
For another, they don't seem to do any in-house walkthroughs, which for many people is a deal breaker when it comes to choosing moving companies. Of course, you'll have a thorough phone call, but now may be a good time to work on an extensive home inventory if you want your quote to be as accurate as possible.
Finally, the most worrying of all, there aren't many customer/client reviews for them on the internet, and from the few that exist, there's certain common complaints among the negative ones. This includes Expedia Van Lines going by multiple names, discrepancies with the price and damaged items. This could very well be the result of multiple similar companies being owned by a parent company, or changes to the company name overtime. Nonetheless, we thought it prudent to mention it.
Expedia Van Lines Fee Structure Of
Overall, the money charged by Expedia is around the same as other national moving companies like Atlas Van Lines and Mayflower Transit. The average move with them is around $6,266, and local moves can cost around $400 to $500 for a minimum of 4 hours. They have a minimum of 4 hours for local moves (moves less than 300 miles), with an hourly rate of $100 per hour. So even if you're moving right next door, you'll still be paying them $400.
They also charge for their crew or the labor, which can range from $200 to $500 depending on a range of factors. In addition, they have a minimum load size of 2,000 lbs. For example, if you're moving 60 miles with a total shipment weight of 7,000 lbs that takes up 6,300 cubic feet in the truck, counting the hourly rate and the 4 hour minimum ($400), your total cost could be around $515.
For long distance moves, prices start with a flat-rate minimum of $100 for moves of less than 300 cubic feet. Anything over that has a rate of $250. They also have differences in the pricing depending on where you are in the US; the closer you are to their headquarters, the lesser you have to pay. Prices start from $5/cubic foot and increase up to a maximum of $8/cubic foot for the farthest distance. Finally of course, it depends on how much you have to move and the number of services you opt for.
In terms of their transparency, all you need to do is give them a call asking for their tariff sheet. You'll promptly be sent their tariff sheet, which is a 50 page document that lists out every single additional service and their prices. This even includes things like transporting a chest freezer, which would cost you around $122.75. The entire sheet can be quite overwhelming, but with anything like this, the more information the better. Additionally, clients get an itemized bill of lading at the end of every move that lists out every last detail.
---
Our Take On Expedia Van Lines
As much as Expedia Van Lines has the good, they also have a worrying bad. The lack of clarity on a name makes it a little harder to track them and look them up on the DoT (Department of Transportation) site. They certainly seem to meet the mark when it comes to providing services, but we recommend doing your own research and ideally going on word of mouth to decide whether or not you want to go with them for your move.
See also: List of Most Affordable Moving Companies | Empire Moving Group Review